Eight in-person and online events from Oct. 10-25 give riders an opportunity to review proposals, talk one-on-one with TriMet's service planning team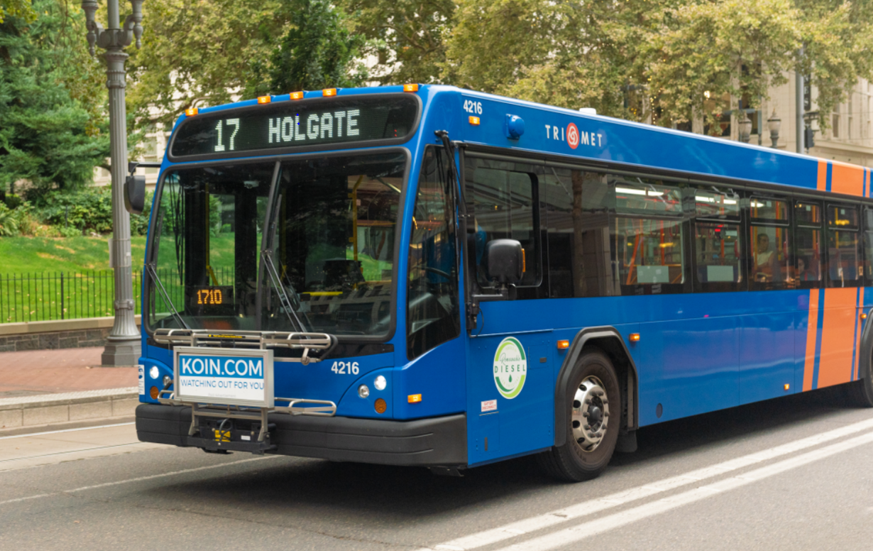 TriMet is laser-focused on rolling out our Forward Together Service Concept. It's our roadmap to expand bus service by more than 30% as we redesign our bus network to bring more service to more people. We've put together a bundle of improvements and adjustments that we'd like to start putting in place as soon as August of 2024. But we need the community's help to make sure the plan we put together will best serve the transportation needs of our region. Does it fulfill our goals to increase our ridership and improve connections for people with low and limited incomes who rely on transit to get to work, school and important appointments every day?
The changes we're proposing in 2024-25 include two new Frequent Service bus lines, with buses arriving every 15 minutes for most of the day, every day. We're also looking to improve service on nine additional lines, where buses will arrive more often, for more hours of the day, every day. We're considering combining some lines to streamline service and adjusting routes and schedules to keep buses on time. The plan calls for two new bus lines and several route extensions. It also suggests discontinuing some low-ridership bus lines. Visit trimet.org/plan for details, maps and to provide feedback online.
Attend an open house!
In Person
Tuesday, Oct. 10, 12-2 p.m., University of Oregon, Rooms 142/144, 70 NW Couch Street, Portland
Tuesday, Oct. 17, 5-7 p.m., Rosewood Initiative, 14127 SE Stark Street, Portland
Wednesday, Oct. 18, 5-7 p.m., Living Word Seventh-Day, 503 9th Street, Oregon City
Thursday, Oct. 19, 5-7 p.m., Fairview City Hall, 1300 NE Village Street, Fairview
Tuesday, Oct. 24, 5-7 p.m., Muslim Educational Trust, 10330 SW Scholls Ferry Road, Tigard
Information will be available in multiple languages, and some open houses will have representatives on-site who speak languages other than English.
Virtual
Wednesday, Oct. 11, 5-7 p.m.
Saturday, Oct. 21, 12- 2 p.m.
Wednesday, Oct 25, 5-7 p.m.
Visit trimet.org/plan for Zoom links and additional information to participate in virtual events. Please contact TriMet Customer Service at 503-238-RIDE (7433) for interpretation.
What's next?

TriMet will collect comments and suggestions about the proposals through Oct. 31, 2023. We will review what we hear from the community and make adjustments based on your feedback before taking the revised proposals back to the public for another round of outreach early next year. Our Board of Directors will vote on the 2024-2025 service plan next spring. Riders could see the first changes in August of 2024. Meanwhile, we are continuing to adopt plans from our first major rollout of Forward Together improvements, which began in August of this year and will continue through early 2024.