A community event at the SE Park Ave MAX Station will give the public a first look at a new train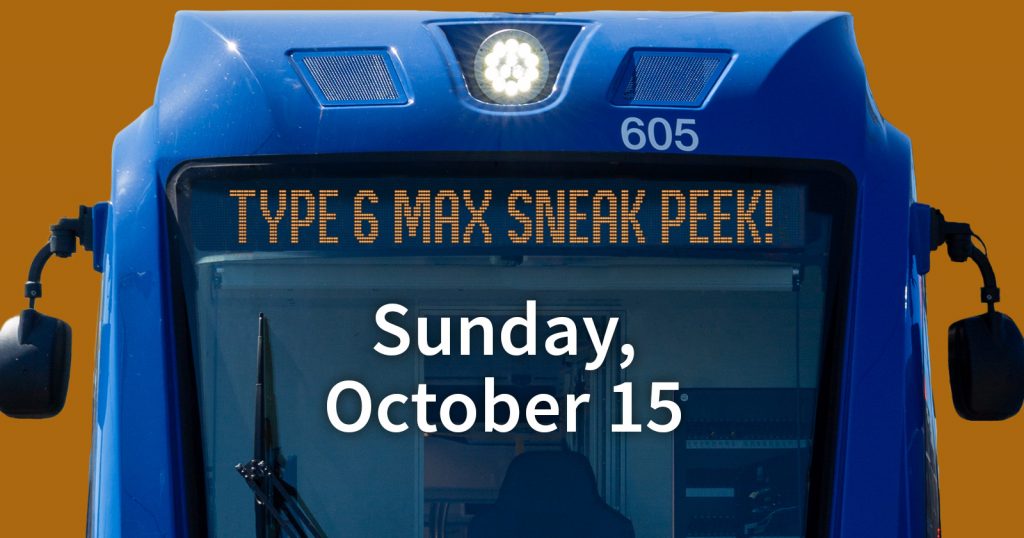 TriMet's sleek, blue and brand new MAX trains are ready for their sneak-peek introduction to the public!
We are bringing one of our newest-generation MAX trains—what we call the "Type 6"—to the SE Park Ave MAX Station in Milwaukie on Sunday, Oct. 15. Between noon and 2 p.m., the train will be open for the general public to view and explore. This will be the first look at one of these trains, which we expect to roll out for regular MAX service by the end of the year.
Come and join the fun! The celebration will feature food and drinks, tours, commemorative T-shirts and posters (while supplies last) and plenty of opportunities for photos and videos. We'll also have representatives of TriMet's Type 6 vehicle engineering team on site to answer questions about all the modern equipment that makes these trains our most technologically advanced yet!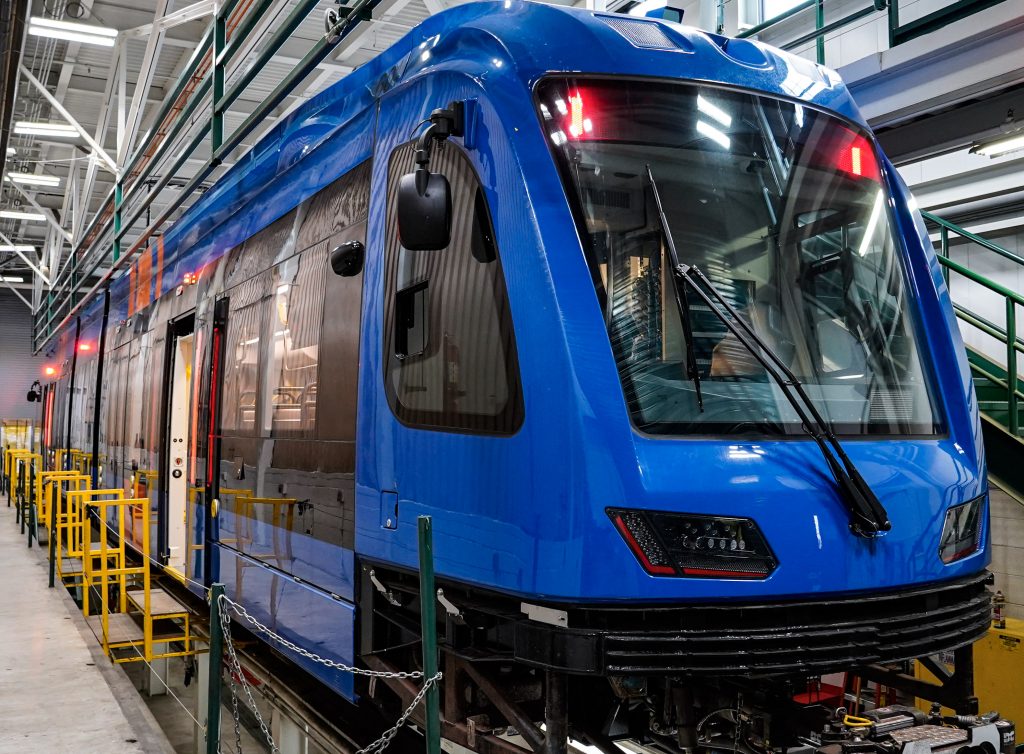 Since this spring, TriMet has been welcoming new Type 6 train cars into our Ruby Junction Rail Operations Facility in Gresham. They undergo extensive testing in the railyard before advancing to a break-in period on the main MAX system. The trains are required to travel thousands of miles before they can start carrying passengers. It's a thorough process that often takes place in the few early morning hours when MAX is not in service, which ensures the trains are safe and reliable when they start to welcome riders.
'Type 6' technological advances
Initially, we plan on bringing on 26 new trains to replace our aging first-generation "Type 1" trains, which have been serving riders since our first MAX line opened in 1986! Four additional trains are also being purchased for A Better Red MAX Extension and Reliability Project, for a total of 30 new MAX trains added to our rail service.
The "Type 6" trains feature several new features to improve the riding experience and the trains' performance. Some of the features riders will notice include: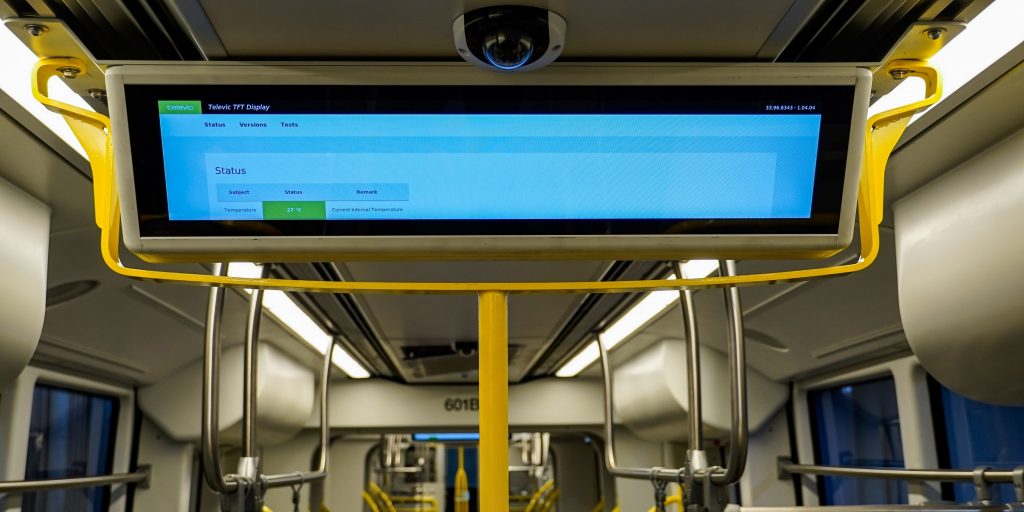 Operator cabs at both ends of the train car and room on board for 168 riders.
New digital signs inside that will change to show the next MAX stop on the line.
New LED lights indicating available doors for boarding and getting off trains. The lights will show green when a door is available, red when not available and flash yellow when the doors are in motion.
Improved temperature controls to keep trains warmer in the winter and cooler in the summer.
'Ta-ta, Type 1s!'
With the introduction of TriMet's newest MAX trains just a couple of months away, we will soon be saying goodbye to our first-generation trains, the "Type 1s." Introduced with the East Side MAX Project that created the MAX Blue Line, those 26 original trains have proven to be extremely durable over the years, thanks in large part to the work of TriMet's maintenance team. Some will have traveled 2 million miles by the time they're retired. That's 80 times around the earth!
We will be preserving at least one of the trains for the Electric Railway Museum in Brooks, Ore. Most of the others will likely be recycled locally. We're reusing whatever we can from the Type 1s, including their fluids, which we'll be removing and using in train cars elsewhere in our fleet.
The first of our still-operational Type 1s will be retired later this month. The others will be taken out of service as we continue receiving and introducing into service our latest Type 6 trains.
Go by transit!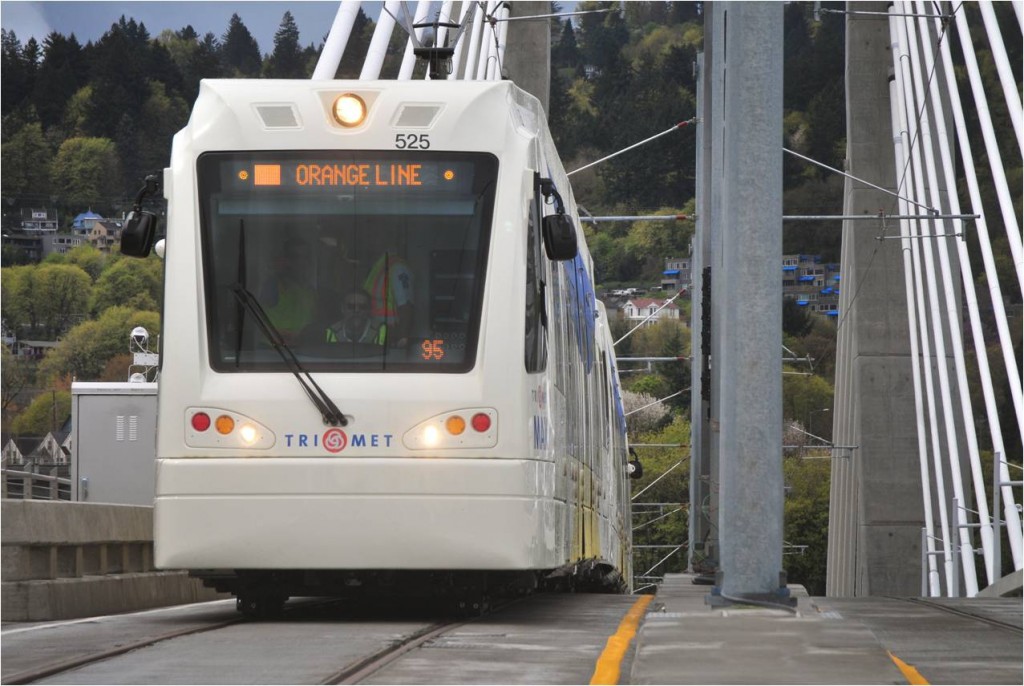 Interested in checking out the first new MAX train in nearly a decade? TriMet has you covered. Head to our SE Park Ave MAX Station on Sunday, Oct. 15 between 12 p.m. and 2 p.m. It's conveniently located at the end of the MAX Orange Line, just south of Milwaukie.
Taking place near Downtown Milwaukie, the event will also be an opportunity to spend a crisp autumn day among the foliage, within a short distance of the Milwaukie Farmers' Market. Bus lines 32 and 33 also serve stops within walking distance of the SE Park Ave MAX Station and Downtown Milwaukie. To plan a trip before you head out, go to trimet.org/planner. The SE Park Ave Park & Ride also has 401 parking spaces available.