Maintenance service workers play an important role in keeping our buses, trains, buildings and grounds in top-notch condition for our valued customers and employees
Looking for a job with room to grow? Come join TriMet as a Maintenance Service Worker! Maintenance Service Workers are responsible for keeping our buses, trains, stops, shelters, buildings and other facilities clean and comfortable for the benefit of our riders and employees. This is an entry-level position, with a starting pay of $20.91 per hour. It's a foot in the door to a lifetime of opportunities at TriMet. Stay in the position and earn regular, guaranteed pay raises every six months to $30.27 per hour. Or, use the job as a stepping stone to future possibilities, including training programs and apprenticeships to help you gain experience to be a mechanic or technician. Approximately 44% of TriMet employees promoted to supervisory roles within the Maintenance Division got their start as service workers.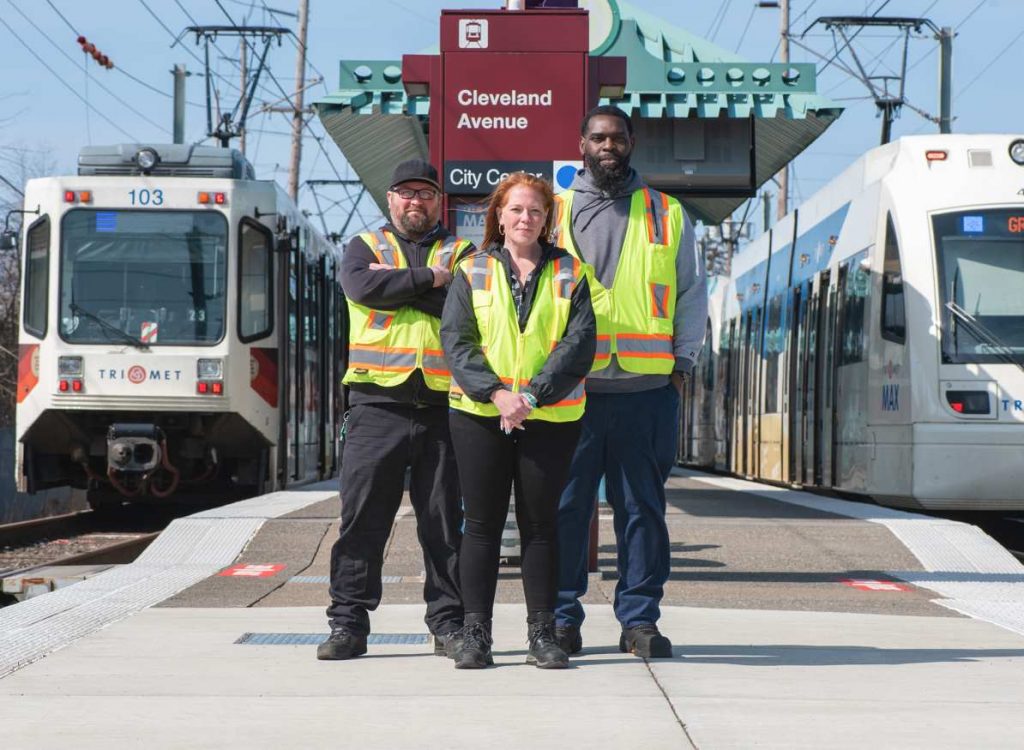 Come to our Maintenance Service Worker Hiring Event!
We're expanding service and welcoming more riders back to the transit system daily. But with many Maintenance Service Workers growing into new positions at TriMet in the last year, we need new employees to fill these important roles. We're holding a special Maintenance Service Worker hiring event on Wednesday, Oct. 4, and we want to see you there!
TriMet Hiring Event at DoubleTree Lloyd Center
1000 NE Multnomah Blvd. – Portland
Wednesday, Oct. 4, 11 a.m. – 3 p.m.
Mark your calendar! It's easy to steer your career in a new direction with TriMet when you attend our Maintenance Service Worker Hiring Event.
Get ready: Complete the application to become a Maintenance Service Worker. Visit trimet.org/careers or fill one out when you arrive at the hiring event.
Get set: Our hiring managers want to talk with you! They will be conducting interviews for the position on the spot.
Go: Qualified candidates will receive a conditional job offer and information on the next steps to become a TriMet employee.
Please bring an ID, resume and any additional documentation that will help streamline the hiring process.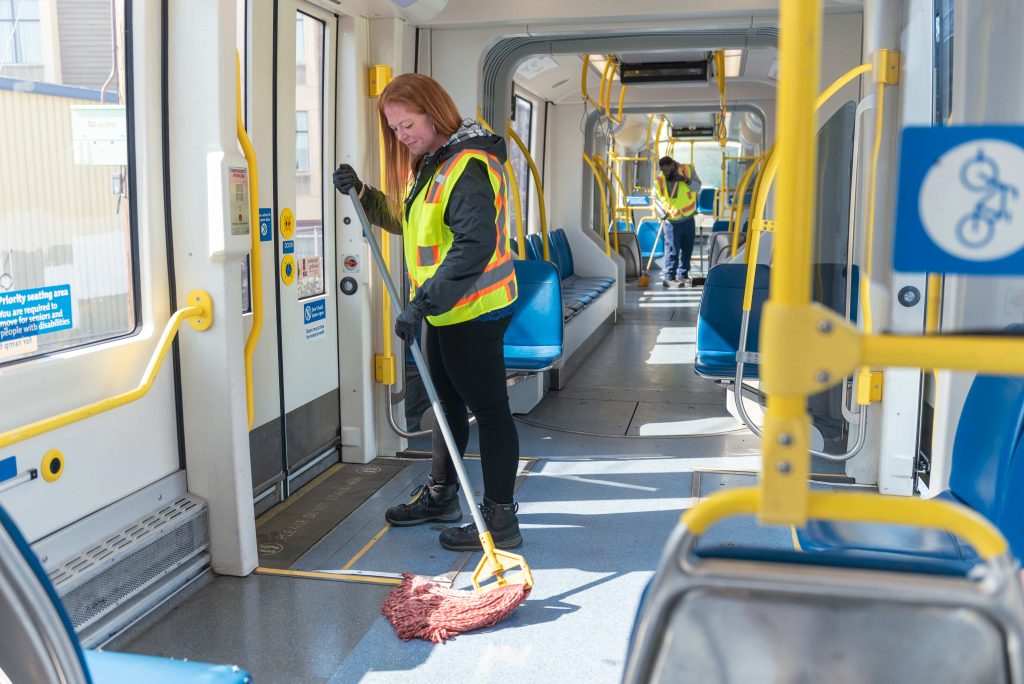 Maintenance Service Workers clean buses and trains, inside and out, and keep our vehicles fueled. They check fluids and perform other duties such as cleaning MAX station platforms, to ensure a safe, clean and comfortable environment for riders and employees across our entire transit system.
Candidates must hold or be able to obtain a Class B Commercial Driver's License. However, we will consider your application even if you do not yet have the license or permit. In addition, applicants for the position should be able to provide:
A complete 5-year (if applicable) work history, with the reasons you left previous employers.
Out-of-state DMV record if you have held a license outside of Oregon in the past 10 years.
TriMet's maintenance operations run 24 hours per day, 365 days per year. Maintenance Service Workers must be able to work any shift, at any of our bus garages and rail yards, which are located in Beaverton, Gresham and Portland. Schedules are based on seniority, and most newly hired Maintenance Service Workers will be assigned to graveyard shifts. Maintenance Service Workers must also be able to report to work in all types of weather.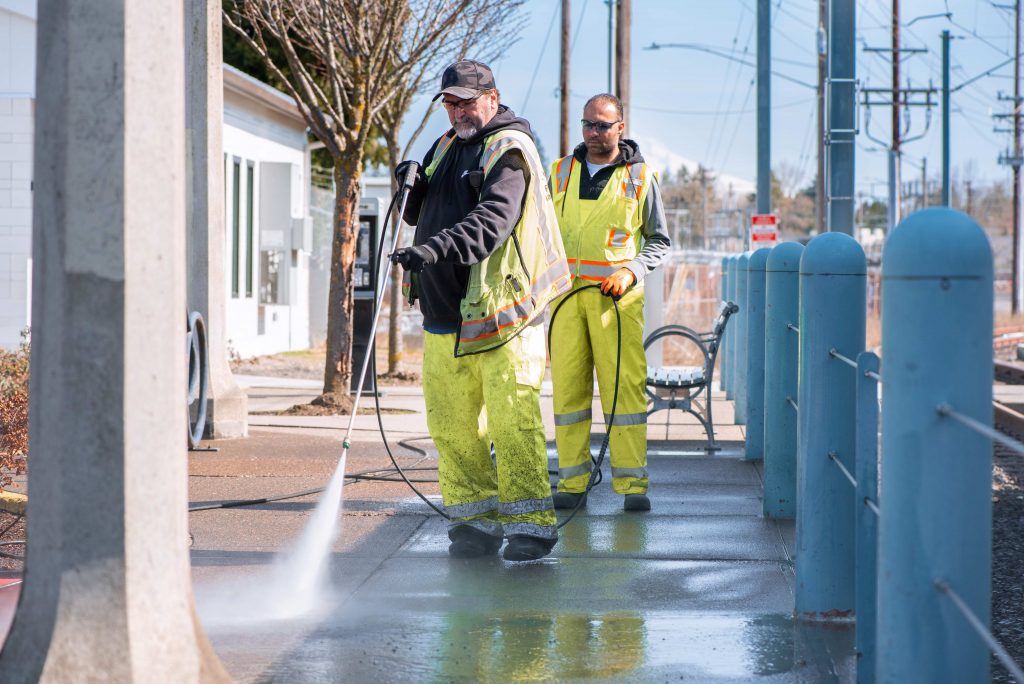 Join our team!
TriMet keeps the Portland metro region moving. We've been providing safe, reliable transit options for our tri-county region for more than 50 years. Our work is steady, reliable and going places. Join our team, and come along for the ride. Visit trimet.org/careers to learn more.