The Gresham City Hall Park & Ride will close permanently on June 16 to allow Multnomah County to build a new 95,000-square-foot library
A partnership between TriMet and Multnomah County will soon breathe new life into an underused park & ride in Gresham. On Friday, June 16, 2023, the Gresham City Hall Park & Ride will close as Multnomah County prepares the site for the new East County Library.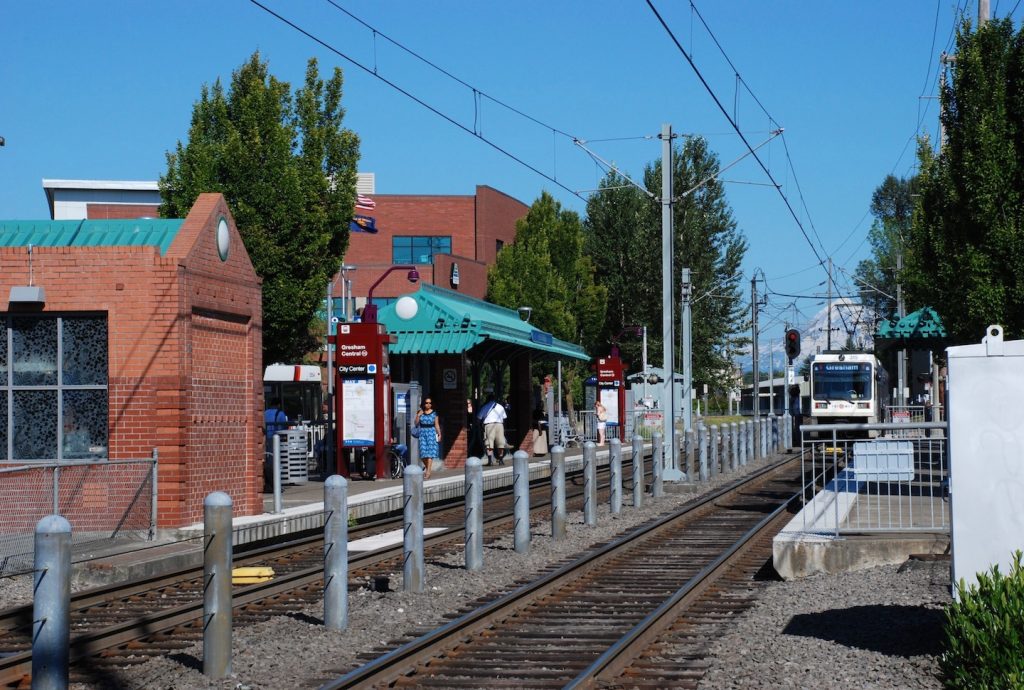 People who use the Gresham City Hall Park & Ride can move to the nearby Gresham Parking Garage at the Gresham Central Transit Center, located at 575 NE 8th St., adjacent to the MAX Blue Line station and stops for the FX2-Division and several other bus lines. With 540 parking spaces available, the Gresham Parking Garage is our largest parking facility in Gresham, with enough vacant spots to accommodate new riders.
With potential to revitalize an underused parcel of land next to TriMet's Gresham City Hall MAX Station, the agreement with Multnomah County was made possible through TriMet's Transit-Oriented Development (TOD) program. The program looks at opportunities that will sustain regional growth, invigorate communities and increase transit ridership.
In July 2022, Multnomah County agreed to purchase two-thirds of the TriMet-owned park & ride, with an eye on developing a flagship library in East Multnomah County, where roughly 40% of the county's population now resides. The new library, scheduled to open in 2025, will rival Multnomah County's Central Library in size and feature community amenities like an auditorium and public plaza.
Building community connections
Recharging underused facilities and TriMet-owned properties so they can better meet the needs of the community while promoting transit use is central to what Transit-Oriented Development does. While TriMet's top priority will always be getting people to their destinations safely, we also see opportunities to help encourage mixed-use development, affordable housing and community centers. Some park & rides aren't heavily used. Rather than allowing them to sit partially empty, TriMet wants to ensure our riders' greater needs are addressed by bringing housing, recreation and destinations closer to where they ride.
The partnership with Multnomah County is a start in rethinking how to make the most of property owned by TriMet—especially that which is not needed for transit use. In November 2022, the Federal Transit Administration (FTA) announced a $315,000 grant award to TriMet to conduct studies around potential development opportunities at two other park & rides, at E 122nd Ave and E 181st Ave. The plans will address housing needs, economic development opportunities, community-focused investments and transit accessibility, as well as station access.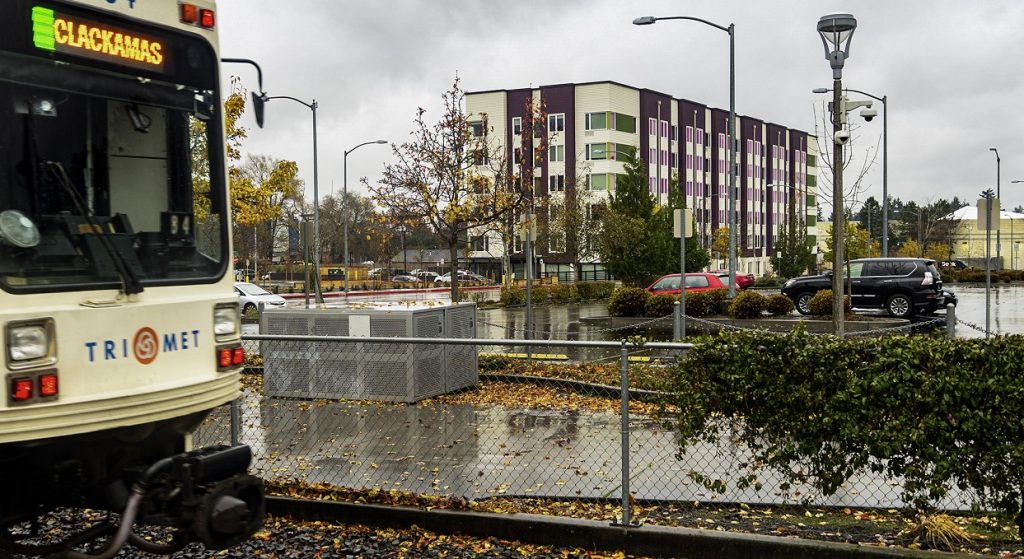 Other Transit-Oriented Development projects TriMet has partnered on with others include the recently opened Fuller Station Apartments— new affordable housing within steps of the MAX Green Line in Happy Valley—and the planned hollywoodHUB project in Northeast Portland. For more information about TriMet's Transit-Oriented Development Program, visit trimet.org/tod.