Despite a few rainy days early on, construction near the Gateway Transit Center is ahead of schedule, with regular MAX service returning Sunday, May 7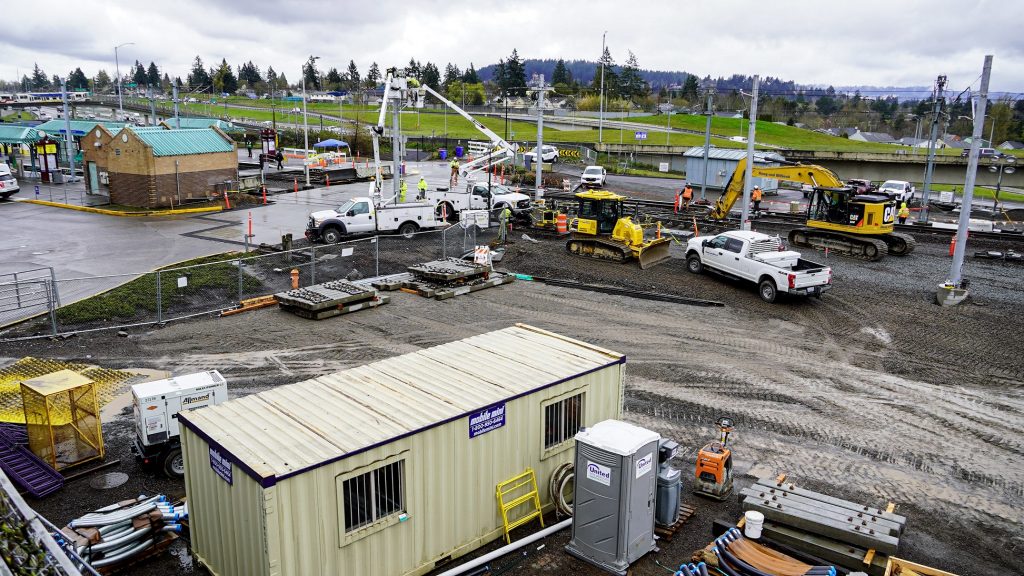 Construction of TriMet's A Better Red MAX Extension and Reliability Improvements Project near the Gateway Transit Center has passed the halfway mark ahead of schedule. We are on track to reopen the temporarily closed section of the MAX system between the Gateway Transit Center and NE 7th Ave on Sunday, May 7, which will return MAX Blue, Green and Red lines back to regular service. The section between Gateway and NE 7th Ave has been closed since April 16 for construction.
The unseasonably rainy conditions that kicked off construction had only one minor impact: they made the ground muddy. But with that inconvenience aside, and with sunny days since then, the 69-person crew, coming from nearly a dozen contractors, has worked to replace rail, weld new track components together and connect electrical systems.
Look for Ride Guides
Have questions getting around the disruption? Stay on the lookout for TriMet personnel. They've been stationed at the Gateway Transit Center and NE 7th Ave to direct riders to shuttle buses and answer questions.
During planned construction projects such as this, we deploy volunteers from across the agency to help customers. These are our Ride Guides, and they play a special customer experience role in every planned disruption, working to ensure our riders receive immediate, personal attention. That person assisting you may be a director or executive director of one of our departments, an analyst, a transportation supervisor, a community engagement specialist or even the general manager!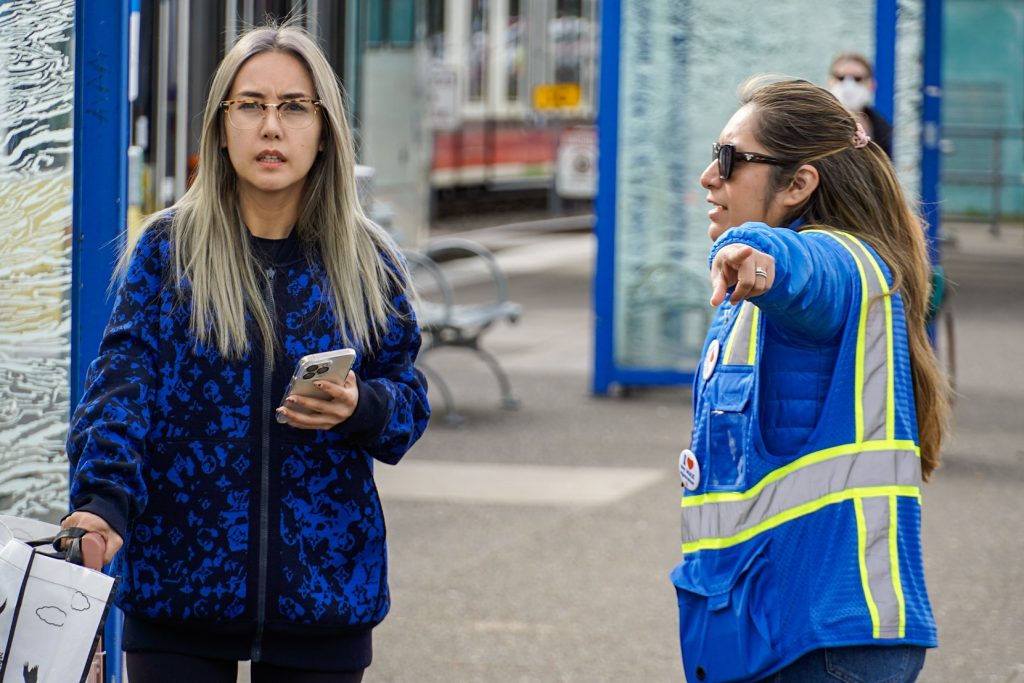 Ride Guides wear blue vests with "Ride Guide" printed on the back. Coming from different departments from within TriMet, they volunteer their time during the work day or days off to make sure our customers feel comfortable navigating the system when changes occur. They complement TriMet's dedicated customer service and safety teams, who operate in and around our system every day. While they all serve different functions, they're there to help. If you have questions, please reach out.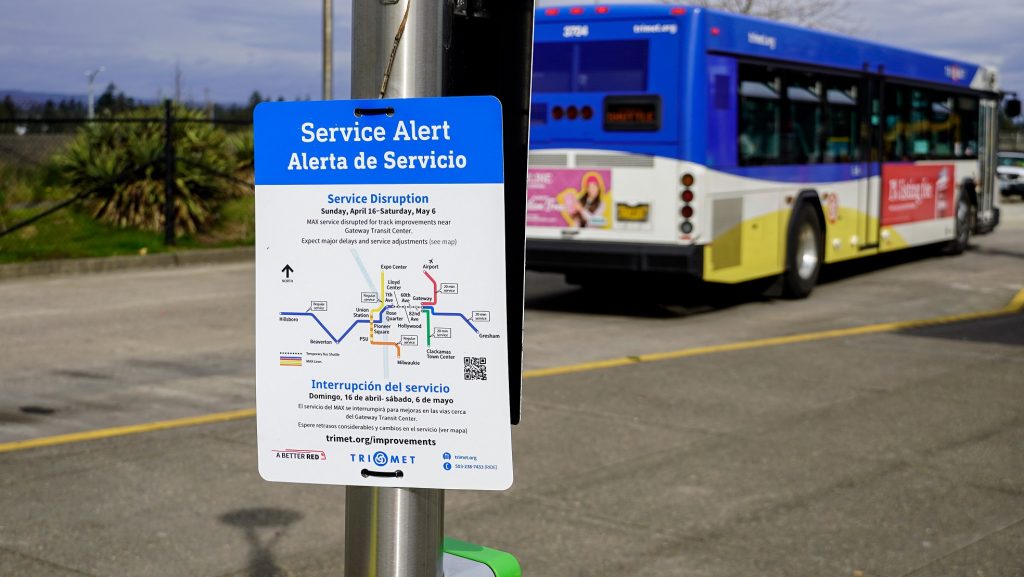 TriMet also encourages riders to use our Trip Planner at trimet.org. You can also reach TriMet's Customer Service team by calling or texting 503-238-RIDE (7433) daily between 7:30 a.m. and 5:30 p.m. Or you can drop us a direct message on Twitter by tweeting @trimethelp.
A Better Red

We greatly appreciate our riders' patience and understanding as we put the finishing touches on this three-week disruption. We prefer not to close sections of the system, but at times it's necessary, allowing crews to do work that they otherwise couldn't if trains were running. Such is the case with aspects of A Better Red, our major MAX improvements project that will, among other upgrades, extend the MAX Red Line west 10 stations and add a second track near the Gateway Transit Center and Portland International Airport.
We're more than halfway done with the project, our most ambitious undertaking to occur in and around an operational rail line—an undertaking that will span three years by the time it's completed in fall 2024. Over the past 18 months, we've been able to do most of the work without the need to disrupt service.
Construction milestones include:
Building two new rail bridges spanning I-84, the I-205 multi-use path and existing MAX and Union Pacific Railroad tracks North of the Gateway Transit Center
Removing and replacing sections of track
Preparing areas for future construction, including the creation of Gateway North, a new MAX platform about 500 feet from the Gateway Transit Center that will serve trains coming from PDX
Repositioning roadway along Air Cargo Road
Building new facilities at Fair Complex/Hillsboro Airport
With work taking place near Portland International Airport, the Gateway Transit Center and in Washington County, A Better Red spans the MAX Red Line end-to-end. Its impacts, however, will be felt across the entire MAX system. For more information, go to trimet.org/betterred.