The buses running along Division Street will use the same signals timing as other vehicles during May's weeklong data-gathering exercise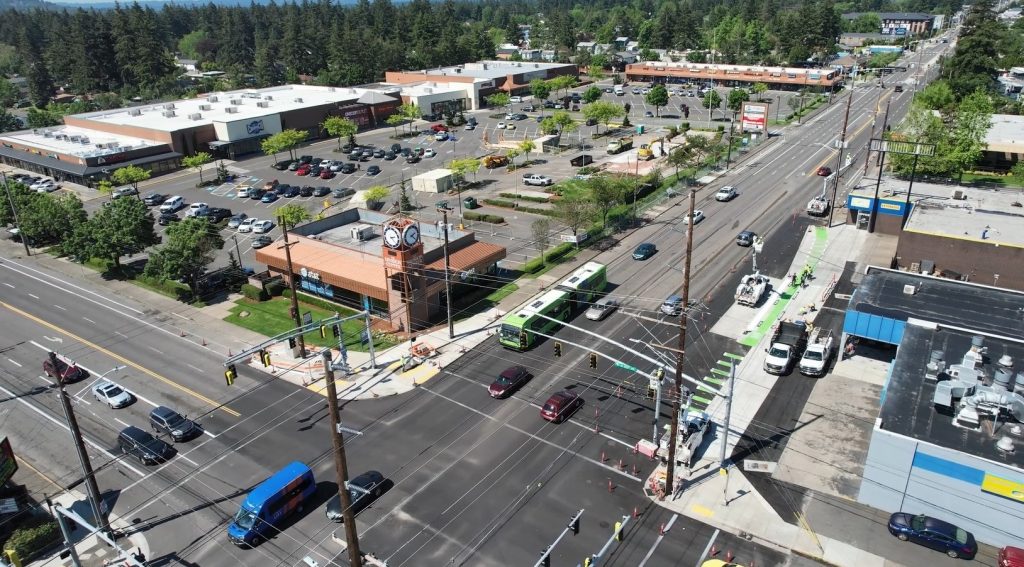 For a week in May, TriMet's FX2-Division buses will lose their ability to jump ahead of traffic and get more green lights at intersections along Division Street. From Sunday, May 14, through Saturday, May 20, TriMet's next-generation transit signal priority (TSP) system will be switched off, part of a Federal Highway Administration (FHWA) testing requirement.
Next-generation transit signal priority is one reason why TriMet FX™—Frequent Express—buses can sail down Division Street with faster, more efficient trips than ever before. This technology, using signals that buses transmit to either shorten red lights or lengthen green lights based on real-time information, is the first of its kind on the West Coast. Initial data collected over the first six months following FX's launch have shown time savings of about six minutes along the portion of the route between SE 12th & Division Street and Gresham Central Transit Center. We will be able to collect more data during the week the transit signal priority system is off.
The Portland Bureau of Transportation (PBOT) will perform its own testing after transit signal priority returns on May 21. Together, these tests will help improve the system, providing TriMet, our partners and vendors with information that can be used to strengthen TSP—both along Division as well as for future expansions of FX service.
While the majority of the TSP system will be turned off, there will be three intersections along Southeast Division Street where it will stay on due to the location of nearside stops. These include Southeast 117th Avenue, Southeast 148th Avenue and Southeast 162nd Avenue. Bus operators will be instructed where and where not to use the signals and business access/transit lanes.
Priority FX2-Division
During the temporary shutdown of TSP, we expect that FX2-Division buses will see fewer green lights as they arrive at signals, but this should not lead to major delays—especially for riders taking short trips. However, the longer the trip, the more likely a delay of up to ten minutes may be felt. We encourage FX2-Division riders to plan some extra time for their trips the week of May 14-20. They can track the real-time location of their bus at trimet.org.
While people may have experienced the benefits of transit signal priority in the past, the newest version is different. It uses cellular technology to collect information about the location and speed of buses. This allows the traffic signals to adapt their timing to give buses an edge when approaching intersections.
In the first six months, this has led to: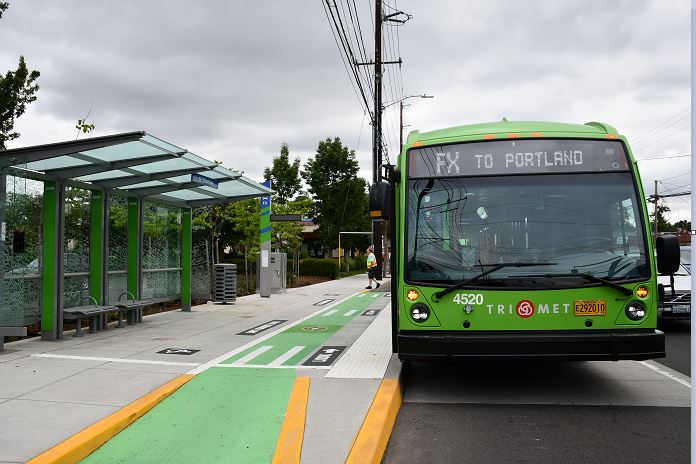 A 70% reduction in signal delay, resulting in up to six-minute time improvements each way.
A 30% increase in green light success rate.
The ability to jump ahead of traffic at specific intersections thanks to what's known as 'queue jumping'—giving buses at stations or in bus lanes the green light first ahead of all other vehicles.
The system has proven itself to be more flexible than previous versions of TSP, as it requires less hardware. Traditional forms of TSP require the installation of infrared emitters that only work when there's line-of-sight with a traffic signal. The next-generation version does not require an emitter and can work with any bus—whether a 60-foot "bendy bus" or a traditional 40-foot bus—as long as it's been designated to run on the FX2-Division route.
Keeping you moving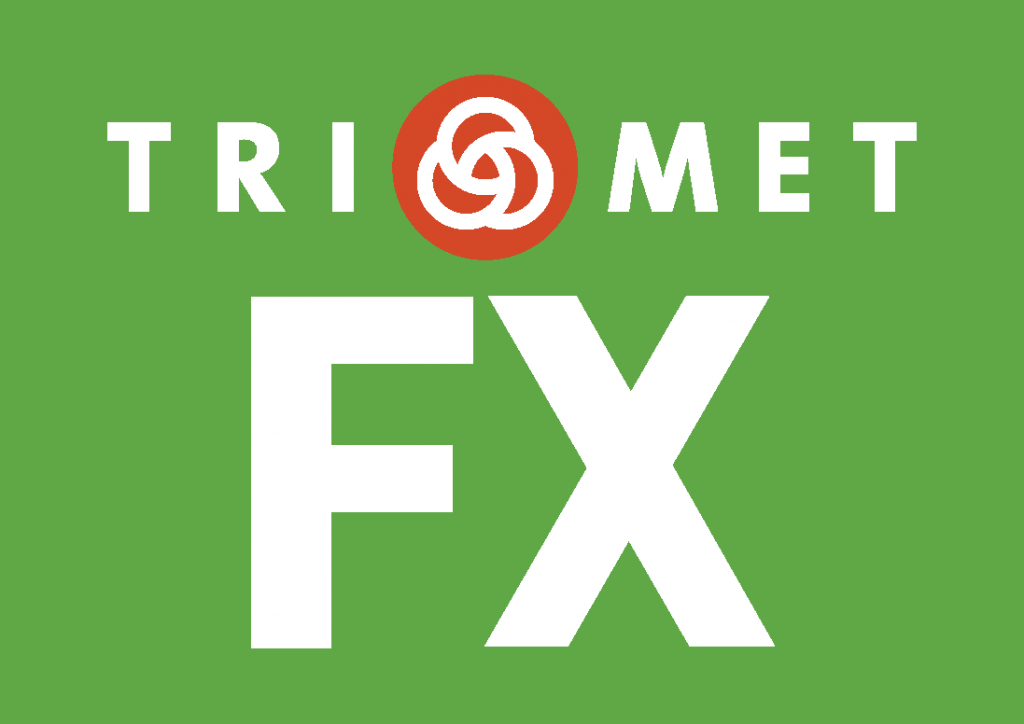 In two words, faster and smarter. That sums up the benefits of next-generation transit signal priority. Through machine learning, it can adapt over time to make your trips faster, something that previous systems couldn't do.
This is just one of the features that make riding FX2-Division a better option for trips along Division Street. In addition to using bigger buses, with room for 60% more riders, FX buses also arrive every 12 minutes, so you're never waiting around. We worked with the Portland Bureau of Transportation (PBOT), the City of Gresham, the Oregon Department of Transportation (ODOT) and LYT, a company specializing in next-generation signal priority technology, to install this new technology at 58 of Division Street's signalized intersections.
For more information about FX2-Division, visit trimet.org/fx.