FY2024 budget, which includes agency's first increase to base fare since 2012, begins full-scale rollout of Forward Together service improvement plan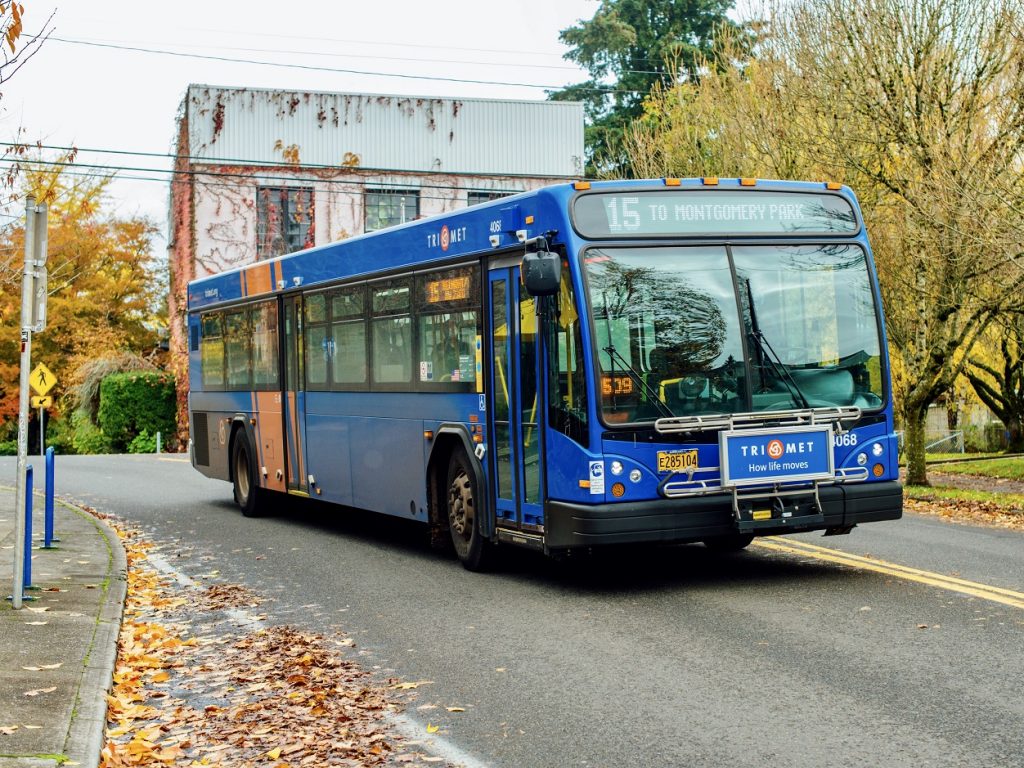 TriMet's Board of Directors adopted the agency's budget for the coming year at its meeting on May 24, 2023, fulfilling its fiduciary responsibility and ensuring that TriMet's finances are on solid footing heading into the next fiscal year. The FY2024 budget includes $825.4 million in day-to-day operating expenses and $328.3 million in capital and operating projects. Along with those expenses and other financial requirements, the budget comes to $1.93 billion. It incorporates a fare increase, which was approved by the Board moments before the final adoption of the budget. The fare increase, TriMet's first to our Adult fare in more than a decade, takes effect on Jan. 1, 2024. 
The adopted budget supports the rollout of Forward Together, the first full-scale reformatting of our bus service in agency history that was designed based on extensive community feedback. The Forward Together service improvements will bring more service to get to more places, for more people who rely on TriMet, especially those who make a low or lower income. It includes the addition of a lot more bus service – an increase of more than 30% from the COVID-19 pandemic.
The budget further advances the "A Better Red" MAX project, expands bus electrification and continues efforts to help riders with low incomes access transit. The FY2024 budget, which covers the fiscal year of July 1, 2023 through June 30, 2024, also supports TriMet's five-year business plan and helps achieve strategic priorities identified for FY2024, which include rebuilding and earning new ridership; enhancing our focus on safety; and emphasizing inclusion, diversity, equity and access for riders, employees and community members.
The budget was reviewed and approved by Multnomah County's Tax Supervising and Conservation Committee (TSCC), in accordance with Oregon budget law. Following the TSCC's review, TriMet made adjustments to the budget totaling $10.6 million, based on updated, actual data, revenue and expenditure projections. The amount, which falls within limits allowed by the law, increased the total value of the budget to $1.93 billion.
Budget Priorities
The FY2024 budget lays out support for priorities under four main categories: transit service, capital investments, electrification; and transit equity, inclusion and community affairs.
Transit service: In addition to maintaining current levels of service across our 533-square service district, TriMet plans to begin restoring service hours that were cut in 2021, due to ridership declines from the COVID-19 pandemic, and in 2022, due to our historic operator shortage. We will implement the first bulk package of Forward Together service improvements in the fall and winter of 2023 and spring of 2024. Riders will see an overall increase in service hours of about 7%, which will result in Frequent Service upgrades, where buses arrive every 15 minutes or better; more weekend service; and service to new areas within our district. Learn more at trimet.org/fy24.
Capital investments: TriMet plans to complete most of the remaining construction for our "A Better Red" MAX Extension and Reliability Project during FY2024. Once finished, the project will improve reliability of the entire MAX system, by adding new sections of track to alleviate choke points and extending the MAX Red Line to Hillsboro/Fair Complex, which will give more people a one-seat ride to Portland International Airport and provide more service in Hillsboro.
Electrification: TriMet will shift our bus electrification program into higher gear during FY2024, as we accept delivery of 24 new battery-electric buses. The buses make up our first bulk purchase of electric vehicles since adopting our plan to fully transition to a zero-emissions bus fleet by 2040. In addition to buying battery-electric buses, electrification requires significant investments in infrastructure and training to charge and maintain the buses.
Transit equity, inclusion and community affairs: Since TriMet opened our reduced fare to riders who qualify based on income in 2018, more than 50,000 have signed up to ride for significantly less. The Honored Citizen reduced fare, which is also open to seniors age 65+, people on Medicare and people with disabilities, cuts the cost of riding monthly and annually by as much as 72%. TriMet's FY2024 budget continues to support riders who are struggling financially through our Access Transit Program, which works with local nonprofits and organizations to get free and reduced fares to riders who need them.