Since 2018, TriMet has made our reduced Honored Citizen fare available to qualifying riders who earn up to 200% of the federal poverty level, as well as seniors and people with mental and physical disabilities
More Oregonians can ride TriMet for significantly less, under new poverty guidelines released by the federal government. For 2023, the Department of Health and Human Services increased the federal poverty rate to $14,580. The adjustment makes it easier for people to qualify for our income-based Honored Citizen fare. It's available to individuals who earn up to 200% of the poverty rate. What it means for this year, is that people who make up to $29,160 per year can qualify to ride TriMet at a deeply discounted rate; income levels increase with household size. Plus, sign up now at trimet.org/save and receive an additional bonus: one month of rides, 100% free!
Reduced fare adds up for people with low incomes
Our Honored Citizen fare grants riders unlimited access to our bus and train services for $28 per month, which is 72% off the cost of Adult fare. It's available to people who qualify based on income, age or mental or physical disability.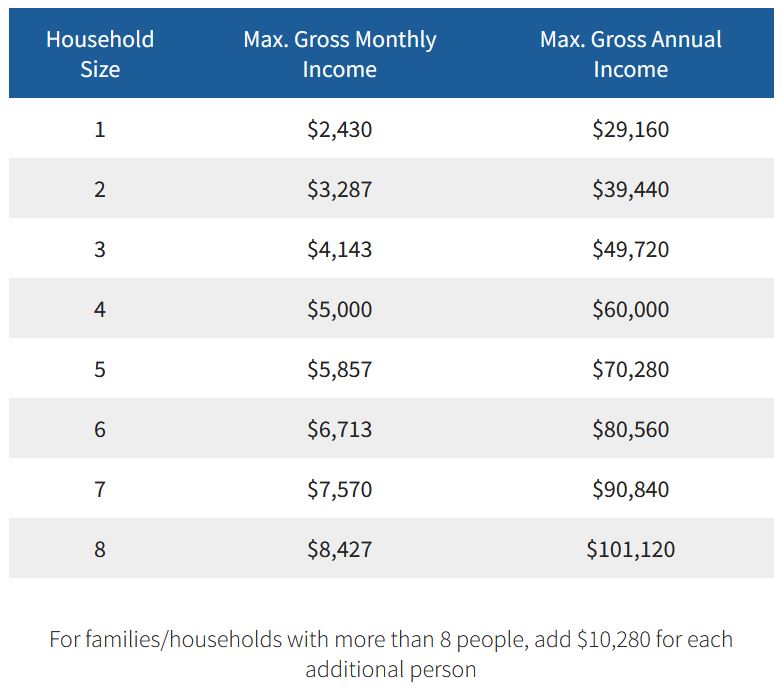 To qualify based on income, annual earnings must be less than twice the federal poverty level. As that amount has risen to $29,160 for an individual in 2023, it has increased to $60,000 for a family of four and $80,560 for a family of six. You can also enroll based on participation in an established assistance program such as Oregon Health Plan (OHP)/Medicaid, Supplemental Nutrition Assistance Program (SNAP) and free and reduced price meals. Find a complete list of programs at trimet.org/income.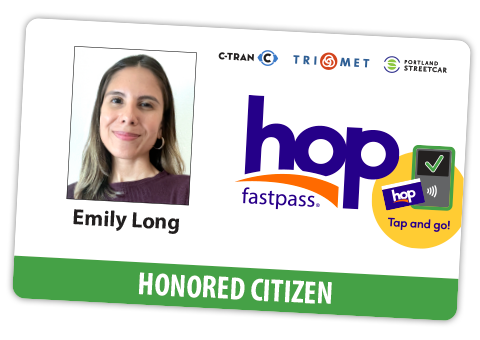 TriMet expanded our Honored Citizen fare to allow qualification based on income in 2018, after the state adopted the Keep Oregon Moving transportation funding act. It uses our industry-leading Hop Fastpass® electronic-fare system, which caps spending at $28 per month and helps riders manage costs. All participants receive a personalized Honored Citizen Hop card after verifying their identity and income with TriMet or one of our approved community partners. Income-based Honored Citizen fare is available to Oregon residents, ages 18-64. If you're over 65 or have a disability, you also qualify to ride for less. Learn more about available options at trimet.org/honoredcitizen.
Get a month of rides for free!
This year, with funds from Keep Oregon Moving, we are continuing a special promotion that gives a month of free rides to every person who signs up for our Honored Citizen fare based on their income. TriMet will load a "TriMet Transit Assistance" pass onto the participant's Hop account once they complete enrollment. Riders must tap their Hop card to activate the pass. During the month-long period for which the pass can be used, riders should remember to tap with every ride to show proof of valid fare. The dates that the pass is valid will be displayed in account information that is available at myhopcard.com, the Hop app and by calling 1-844-MYHOPCARD.
Partnerships provide a safety net
TriMet understands that for some, $28 per month is a hardship. That's why we partner with more than 160 community-based organizations, agencies and service providers throughout our region, to put free and reduced fare into the hands of those who need it. Since 2015, we have provided more than $12.1 million in assistance to community and government agency partners through our Access Transit Fare programs. These programs were designed to increase independence, improve access to employment and employment resources, and provide community connections for thousands of people in our community with low and limited incomes.
Committed to equity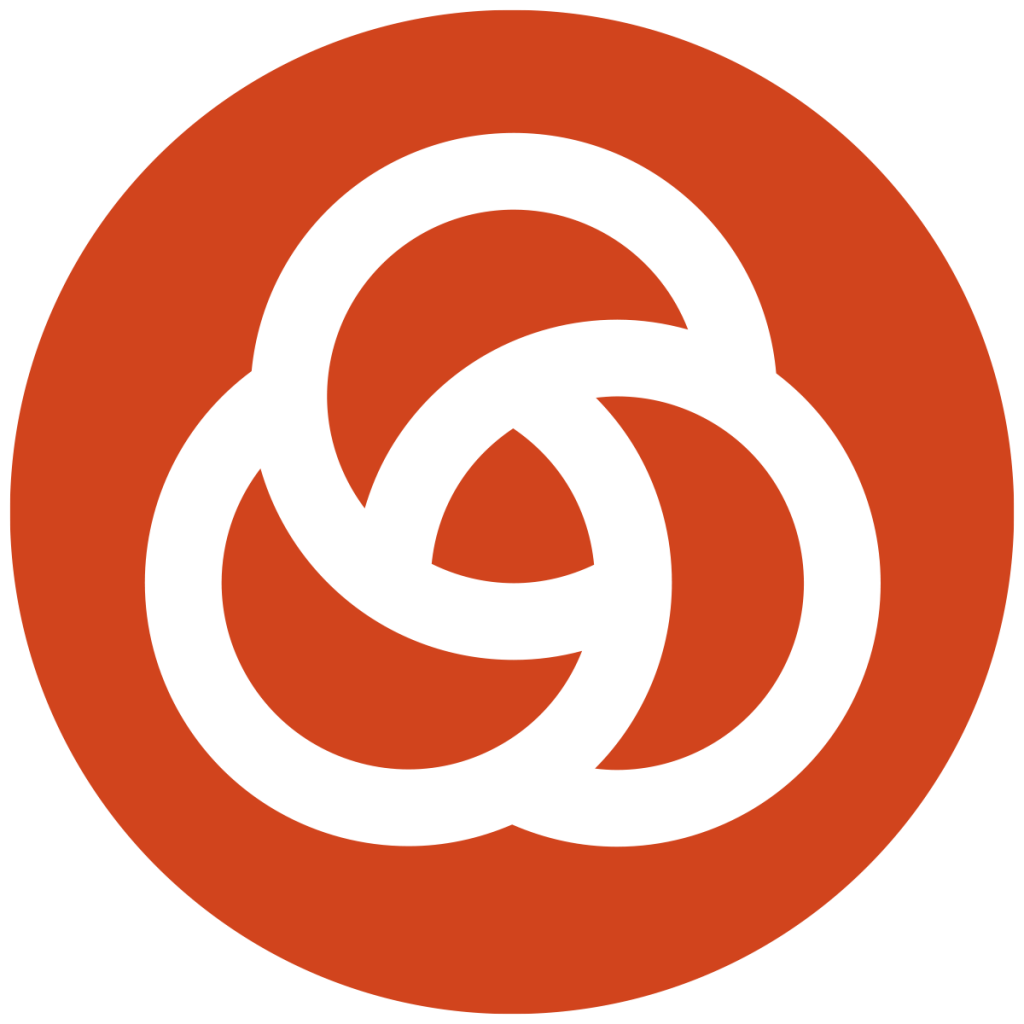 We believe access to public transportation is access to opportunity, and we are committed to equity and inclusion. As a public transportation agency, we serve a broad and diverse community. Our values are rooted in ensuring all riders have fair and equal access to transit services. All are welcome on our transit system. Learn more about TriMet's equity efforts at trimet.org/equity.