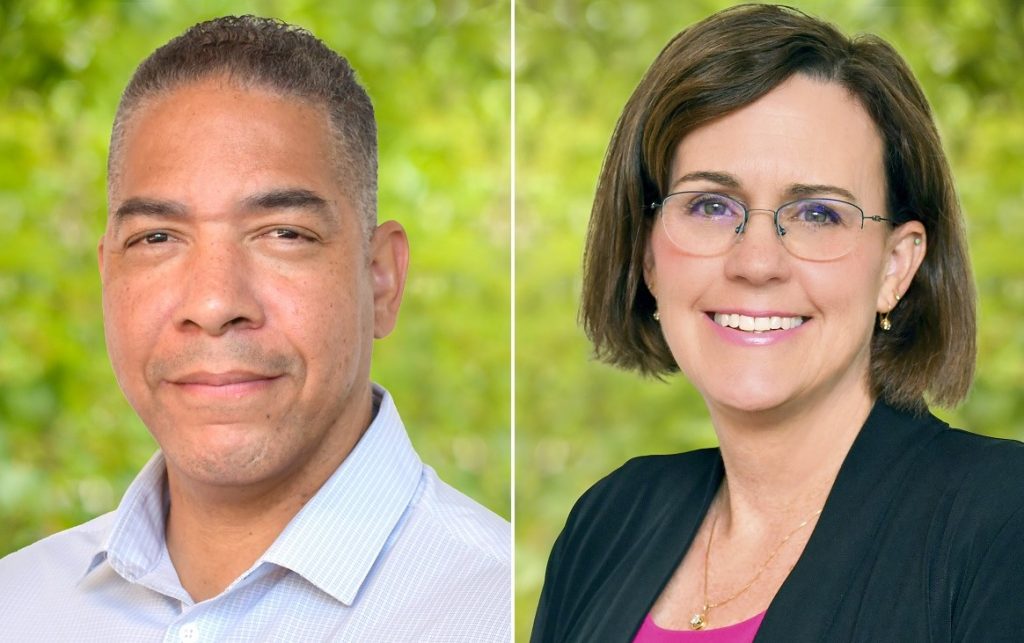 Two new executives—both well-known at the agency—begin new roles to provide further leadership for the agency. The internal promotions will keep TriMet on solid financial footing while expanding our equity and inclusion efforts.
Chief Inclusion, Diversity, Equity and Accessibility Officer
TriMet General Manager Sam Desue Jr. has selected John Gardner to be the agency's first Chief Inclusion, Diversity, Equity and Accessibility (IDEA) Officer. Gardner has been with TriMet since 2015. He previously served as Director of Transit Equity, Inclusion and Community Affairs.
In the position of IDEA Chief, Gardner will assume an important role at TriMet that will focus and advance agency policies and initiatives to support a transit system that is safe, accessible and welcoming to all. He will report directly to the General Manager.
"John has championed issues around inclusion, diversity, equity and accessibility and elevated TriMet's position as an industry thought leader," Desue said. "Under his leadership, we launched our successful reduced fare program for riders with low incomes and made other significant strides to ensure fair access to transit for traditionally underserved communities."
"I look forward to working to advance TriMet's commitment to equity," Gardner said. "There is more we can do collectively to build on TriMet's efforts to ensure all are welcome inside our agency and on the transit system, and I am dedicated to leveraging the internal and external expertise to expand diversity and inclusion."  
Gardner will also oversee expanding management of our civil rights, disadvantaged business enterprise (DBE) and workforce equity programs. Over his seven years with TriMet, Gardner has been a central figure in our inclusion, diversity, equity and accessibility initiatives. He worked to strengthen our civil rights program and deepened our relationships with community-based organizations, especially those representing traditionally underserved communities.
Among the successes accomplished under Gardner's leadership, TriMet has worked internally and with community partners to reimagine a transit system that is more safe and welcoming for all of our riders.
Among the initiatives implemented is the creation of our Safety Response Team. Recognizing that not all incidents that occur on the system require a police response, the Safety Response Team helps connect vulnerable riders and those near the transit system with programs and services to improve their lives.
In 2018, Gardner led TriMet to becoming one of the first transit agencies in the United States to offer a reduced fare to riders based solely on annual income. The program provides relief at up to 72% off the cost of Adult fare, granting unlimited rides across our transit system for as little as $28 per month. More than 42,000 participants registered for the program in its first four years. This program is in addition to TriMet's Access Transit programs that provide free or low-cost fares to nonprofits and community-based organizations that help those most vulnerable in our community.
Working with TriMet's Engineering, Construction & Planning Division, under Gardner's leadership TriMet has expanded support for businesses owned by people of color and women through our nationally-recognized Disadvantaged Business Enterprise (DBE) program. In 2018, the agency awarded the primary contract for our Division Transit Project to Portland-based Raimore Construction, a certified DBE. This was the largest-ever award of a construction project to a DBE in the state of Oregon.
Executive Director of Finance and Administrative Services/CFO
Nancy Young-Oliver, who had served as TriMet's interim Executive Director of Finance and Administrative Services/Chief Financial Officer from May through July, was promoted in August to officially take over the position.
Young-Oliver has been with TriMet for more than seven years, serving as the Director of Budgets and Grants. She has overseen TriMet's annual financial planning and budget development, including developing TriMet's $1.9 billion fiscal year 2023 budget, which went into effect July 1, 2022. Under her leadership, TriMet's budget team redesigned the TriMet budget format to add communication about agency priorities, planning and achievements. With that, TriMet received our first Distinguished Budget Presentation Award from the Government Finance Officers Association for the fiscal year 2020 budget, and we've continued to receive the award annually.
Young-Oliver also has been responsible for TriMet's debt management, performance reporting and analysis, fare revenue analysis and grants administration. She oversaw the issuing of TriMet's first sustainability bonds, in October 2021, to fund projects that bring environmental and/or social benefits. The sustainability bonds proved so popular with investors that there was more demand than supply. The bond sales generated $200 million in new money to fund capital projects, including A Better Red: MAX Red Line Extension and Improvement Project and renovations at our Powell Operating Facility to prepare for the return of articulated 60-foot buses and our growing electric bus fleet.
Young-Oliver spearheaded the creation of TriMet's Clean Fuel Credits program in 2020 as part of Oregon's DEQ Clean Fuels Program. The program is designed to reduce the carbon emissions produced by the state's transportation fuels by 10% by 2025. Young-Oliver has led negotiations for the sale of TriMet's Clean Fuel credits to outside parties, which has resulted in an annual increase of $1.5 million in miscellaneous revenue.
"Nancy has a proven track-record of excellence at TriMet, and I'm thrilled to now have her in this leadership position," Desue said. "Nancy's dedication is clear and benefits our employees, riders and the public. She pushes the agency toward continuous improvement and always ensuring we are good stewards of the public funding we receive."
"I am honored to lead TriMet's Finance and Administrative Services Division and look forward to keeping the agency on strong financial footing long into the future," said Young-Oliver. "We will continue to pursue opportunities to bring in more local and federal resources to help keep our community moving, while staying accountable to the region we serve."
Young-Oliver is a licensed Certified Public Accountant, licensed Municipal Auditor, Certified Information System Auditor and Certified Fraud Examiner. She has in-depth knowledge of Oregon Budget Law, Oregon Municipal Standards, and Governmental Accounting Standards Board standards. She serves as an adjunct professor at Portland State University in Governmental Accounting and Forensic & Investigative Accounting/Justice for Fraud Victims.
Prior to TriMet, Young-Oliver worked at Moss Adams, LLP and the Oregon Secretary of State Audits Division, leading audits and fraud investigations. She currently serves as the chair of the Oregon Board of Accountancy.
About TriMet's leadership team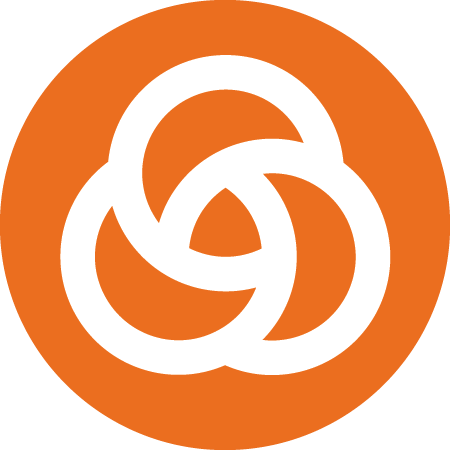 TriMet's executive team consists of the general manager, the chief operating officer and other chiefs/executive directors of the agency's divisions.
The team works together to deliver safe and reliable transit service for residents of Clackamas, Multnomah and Washington counties. The executive leaders are responsible for the performance of their employees, their budgets and ultimately their division's role in the overall performance of the agency.
Learn more at trimet.org/about/leadership.