Forward Together improvements starting Sunday, Dec. 3: Frequent Service upgrade for Line 48-Cornell, route change for Line 62-Murray Blvd, more weekend service on Line 70-12th/NE 33rd Ave, plus changes at Sunset Transit Center and schedule improvements to help keep buses on time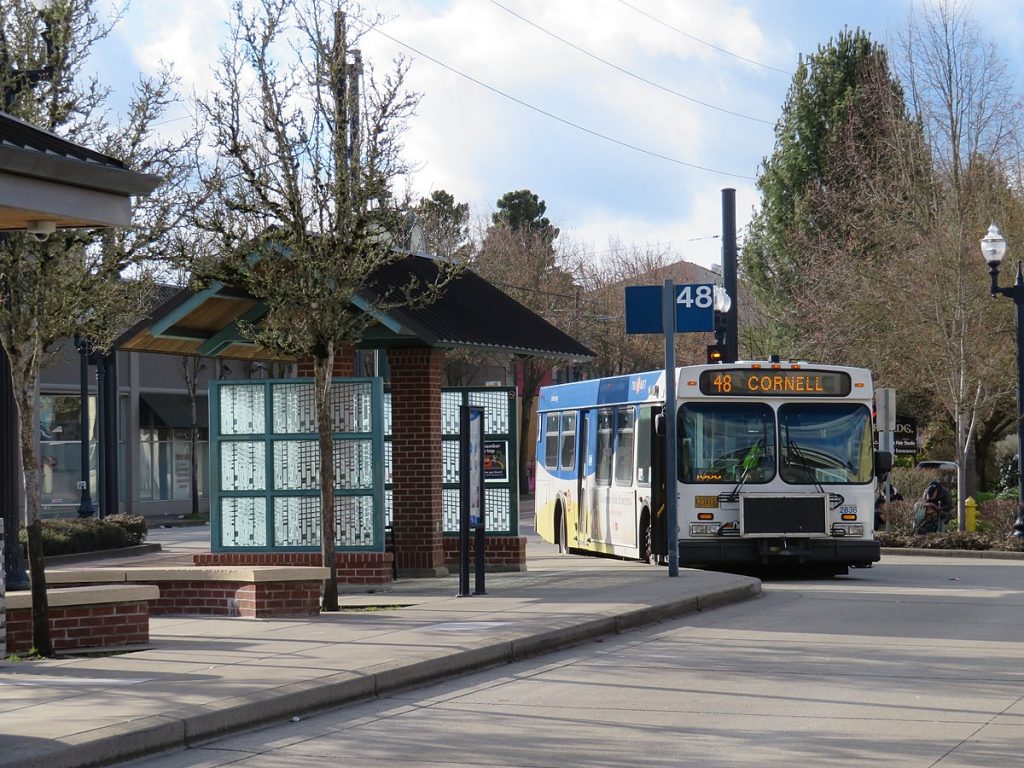 Better bus service is coming to Washington County! Starting Sunday, Dec. 3, we're upgrading Line 48-Cornell to Frequent Service, with buses arriving every 15 minutes or better for most of the day, every day. The Line 48 upgrade is part of our latest Forward Together service improvements.
As part of these updates, we're also moving part of the Line 62-Murray Blvd route, adding weekend service on Line 70-12th/NE 33, reorganizing bus stops at Sunset Transit Center and updating schedules to keep buses on time. Visit trimet.org and plan a trip for Dec. 3 or later to see how your ride might change!
More Frequent Service for Washington County
With the upgrade, Line 48 will become the 18th bus line in our Frequent Service network, with buses that are ready when you are! In addition to providing more buses at more times, we're also speeding up Line 48 by moving the route to Barnes Road. We'll replace Line 48 service to Cedar Hills by moving Line 62-Murray Blvd. to Cornell Road.
Line 48 provides daily bus service between Hillsboro Transit Center and Sunset Transit Center in Beaverton. Along the way, it offers connections to MAX and additional bus lines, some of which also offer Frequent Service. Line 48 provides more than 7,000 weekly trips according to data collected in spring 2023, with access to major regional health care and event centers, as well as the Hillsboro Airport.
More weekend bus service on Line 70
Line 70-NE 12th/33rd Avenue is also getting an improvement! We're increasing weekend bus service between Milwaukie and Northeast Portland.
Schedule adjustments to keep buses on time
We're adjusting schedules between four and seven minutes to help keep buses on time. The following bus lines will see notable changes starting Dec. 3:
Line 39-Arnold Creek/Hillside
Line 87-Airport Way/181st
Some bus lines will see smaller adjustments, but every minute counts when you're riding transit. That's why we encourage all riders to plan ahead and double-check the schedules before heading out on Dec. 3 or later.
Making way for more buses at Sunset Transit Center
Our planned service improvements will bring more buses through Sunset Transit Center in Beaverton, so we are reorganizing stops to help reduce confusion and keep everyone moving. Riders on lines 20, 48 and 59-Walker/Park Way will use new stops at Sunset Transit Center. Our partners with the POINT, Forest Heights Shuttle and PCC Shuttle are also moving bus stops at Sunset Transit Center, starting on Dec. 3.
Forward Together
Forward Together is our roadmap for increasing service by more than 30% in the coming years. The comprehensive service concept, which was developed in close partnership with the community, focuses on increasing ridership and improving connections to destinations for people with low and limited incomes.
We began adopting Forward Together service proposals in May, as we added back service hours that were reduced in 2020 when COVID-19 put the brakes on the largest bus service expansion in our history. This past August, we rolled out the largest package of Forward Together service improvements to date, and we're building on that progress in December.
We continue our work to overcome a historic operator staffing shortage, as plans for service expansion are closely coordinated with current and projected staffing levels. We're hiring! Visit trimet.org/careers to see a complete list of opportunities. All new bus operators are eligible for a $7,500 hiring bonus.