New Frequent Service for portion of Line 17-Holgate/Broadway, improvements to three additional Frequent Service lines, route updates for Line 17 and 70-12th/NE 33rd, and other schedule and stop changes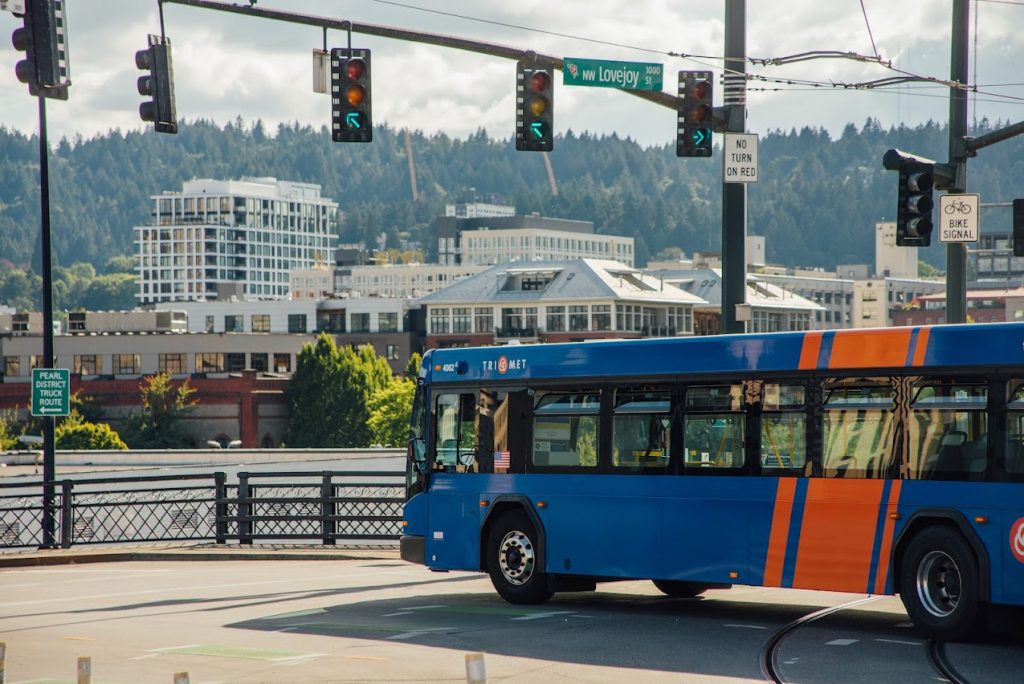 TriMet is making improvements to our service starting on Sunday, May 28. This spring, we are adjusting the routes of lines 17-Holgate/Broadway and 70-12th/NE 33rd. We're also upgrading a portion of Line 17 to Frequent Service, with buses arriving every 15 minutes or better. You'll find buses arriving earlier and more often on three additional lines, as we expand Frequent Service on popular routes in Washington County. In addition, we will reconfigure bus stops at Parkrose Transit Center and adjust schedules on 29 bus lines!
With these improvements, TriMet will add back service hours that we began to reduce in April 2020, when COVID-19 put the brakes on the largest bus service expansion in our history.  We continue our work to overcome a historic operator staffing shortage and now have operators in place to begin adding back service. The process starts with our May service change. 
More and better service
Line 17-Holgate/Broadway: Frequent Service is coming to Southeast Holgate Boulevard on the portion of Line 17 that runs between Downtown Portland and Southeast 136th Avenue. More than 10 miles of the route will have buses arriving every 15 minutes for most of the day, every day.
We're also moving the southeast end of Line 17 so buses serve Harold Street.
These improvements will change when and where buses are arriving. Plan ahead by going to trimet.org and plan a trip for after May 28 to see how trips are changing.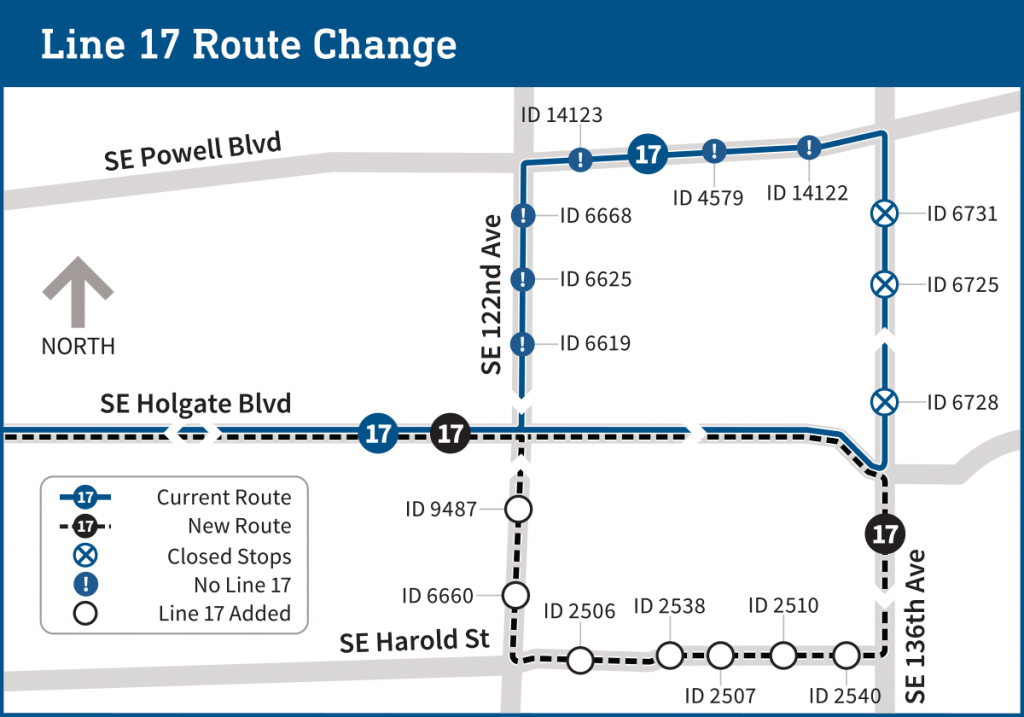 Line 54-Beaverton-Hillsdale Hwy and Line 56-Scholls Ferry Rd: We're expanding service on lines 54 and 56, which combined provide Frequent Service between Beaverton and Downtown Portland. Starting May 28, Frequent Service begins at 6 a.m.
Line 76-Hall/Greenburg: We're improving our existing Frequent Service on Line 76, so that buses start arriving every 15 minutes, starting at 6:30 a.m.
Route change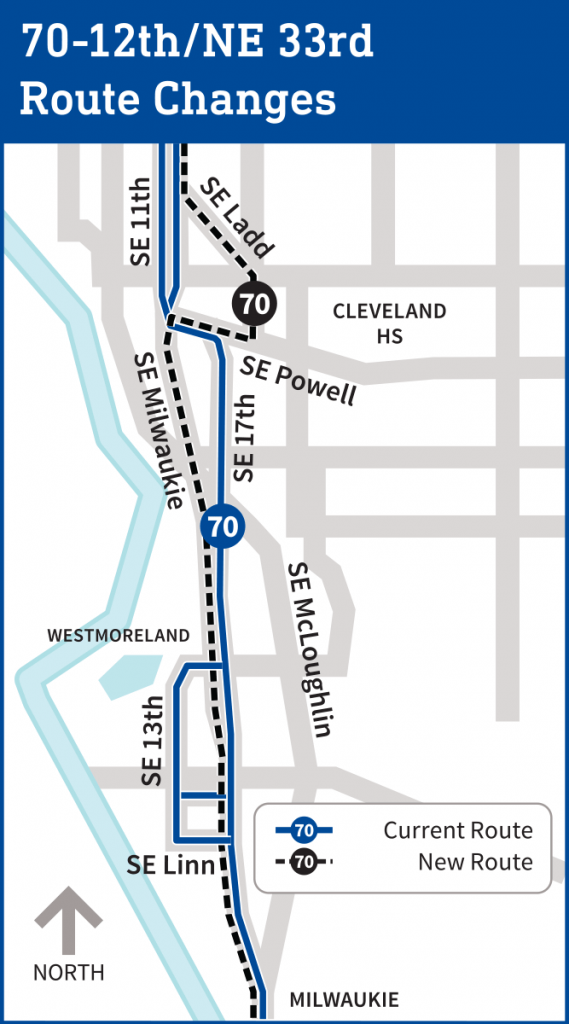 Line 70-12th/NE 33rd: Major improvements are coming to Line 70 in Southeast Portland. We're moving buses to Southeast Ladd Avenue and 21st Avenue to bring buses closer to Cleveland High School and avoid delays at the heavy rail crossings at Southeast 11th and 12th avenues.
We're also moving buses off of Southeast 13th and 17th avenues south of Powell Boulevard, to run on Southeast Milwaukie Avenue, for more direct service to Milwaukie.
Lastly for Line 70, we're adding weekday trips to better serve Cleveland High School and extending all weekday trips to Northeast 33rd Avenue.
All of these changes mean bus schedules are changing too. Go to trimet.org and plan a trip for after May 28 to see how trips are changing. 
Schedule changes
We are changing schedules on 29 bus lines in response to increasing traffic congestion, to help keep buses on time. The following bus lines will see schedules shift by at least three minutes and up to 12 minutes, starting May 28: FX2, 4, 6, 8, 9, 10, 11, 12, 14, 29, 30, 33, 38, 47, 48, 52, 53, 57, 59, 62, 67, 72, 75, 88, 94, 96, 154, 155 and 156. Find new schedule times by going to trimet.org and planning a trip after May 28.
Transit Center update
Parkrose Transit Center in Northeast Portland is getting an update! We're consolidating and improving bus stops with larger shelters and new displays that show when the next bus will arrive.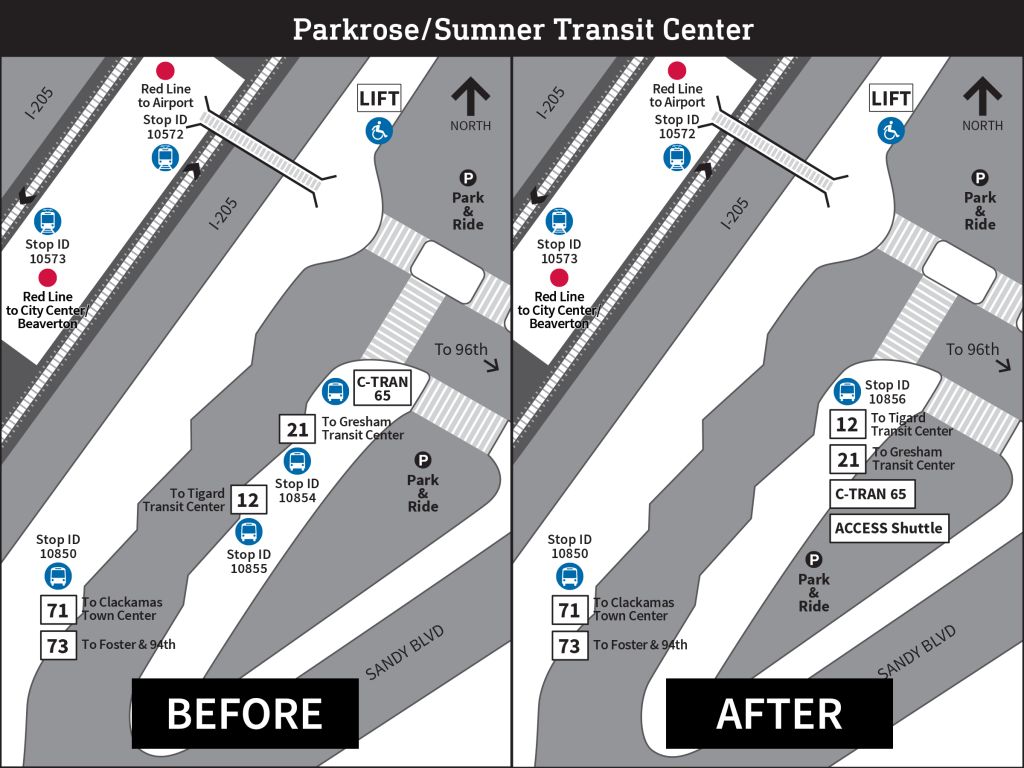 What's next?
The COVID-19 pandemic had a dramatic impact on travel patterns and transit ridership. TriMet responded, studying how to better serve our riders and the community given major changes in where people go and when they travel. After conducting extensive community engagement and listening to feedback from the public, we shaped a plan for the future that will give more people, especially those with lower incomes, more access to our services, to reach more jobs and places, while increasing our overall ridership.
Our Forward Together Service Concept provides a roadmap for increasing service by more than 30% in the coming years. While the service changes coming in May increase service hours and begin to advance this goal, we plan to roll out our first big package of service improvements from Forward Together, starting this fall.