Longer, 60-foot articulated buses return to TriMet's fleet for the first time in more than 20 years
UPDATE: As of May 1, 2022, TriMet increased the bus operator starting wage to $25.24 per hour. New bus operators are also eligible to receive a $7,500 hiring bonus. Learn more at FX™—or Frequent Express—bus line.
What we're training operators to learn
Bus operators will learn from TriMet bus trainers about the differences in operating a 60-foot articulated FX bus compared to our standard 40-foot buses—and doing it safely in a dynamic environment. They'll be trained on how to operate the front door ramp and other mobility device features, learn how to line up the bus at station areas, and be educated on safe interactions with vehicles, bicycles and pedestrians in the busy Division Street corridor.
Trainers will also instruct operators on other unique features of the articulated bus, which bends in the middle. They'll learn how to turn corners safely and operate the buses' three doors for all-door boarding.
You won't be able to get on the FX buses just yet. Riders need to wait until the new high capacity FX2-Division service opens in September 2022. Overhead signs on the front of the buses will let people know they're not picking up riders.
The route and what to expect during training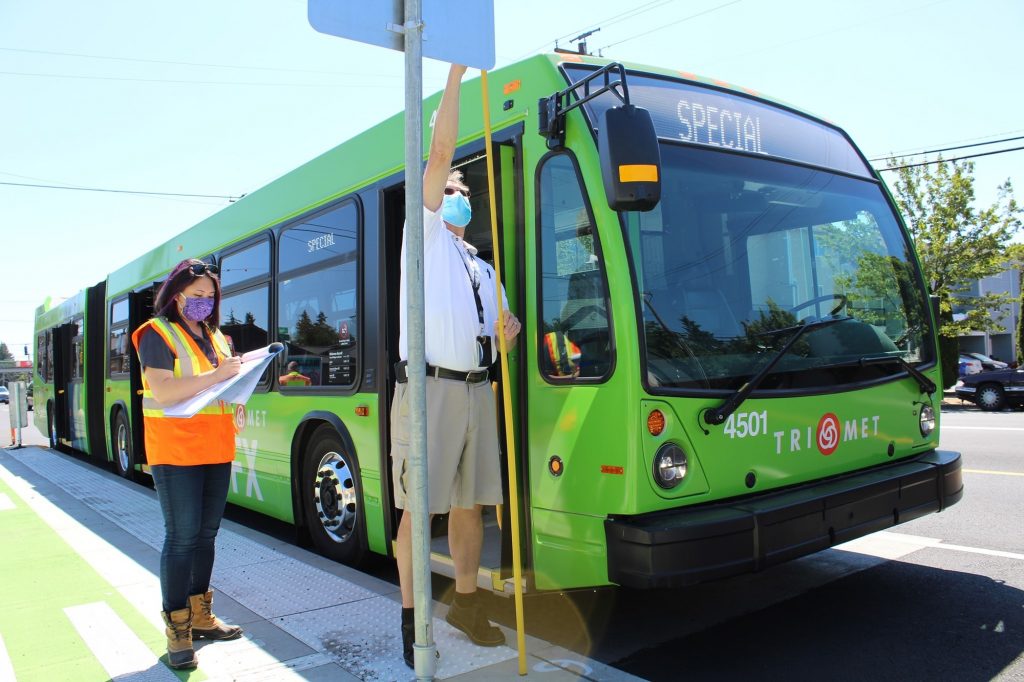 People may have seen these big, green buses being tested in the corridor over the last year. Now, with the majority of the Division Transit Project construction done, we're shifting into operator training.
We'll have up to four FX training buses traveling along the FX2-Division route each day. The route runs between Union Station in Downtown Portland and Gresham Central Transit Center. Buses will travel across Tilikum Crossing, Bridge of the People, and along the Division Street corridor, making brief stops at stations to simulate picking up riders. The new buses are longer, but not wider, than our standard buses.
"The on-street training is an exciting milestone in the Division Transit Project that will bring better, more efficient bus service to the corridor," said TriMet Chief Operating Officer Bonnie Todd. "We do ask people driving, walking and biking around these articulated buses to give our operators some patience and room as they get used to the bigger buses. Please be aware and give them a little more space, like you would around trucks, as our operators learn how to make turns and other maneuvers safely in these longer buses."
TriMet will initially train approximately 180 bus operators for FX2-Division service, and more over time. Training for the start of FX2-Division service is expected to last through August 2022 and will become a permanent part of TriMet's bus operator training curriculum.   
Drive for us!
Want to drive one of our big, bendy buses? TriMet's hiring bus operators. You'll get to drive a cool bus like this, and we've increased our hiring bonus to $3,500 for new bus operators. That's in addition to paid training and great wages that can earn you at least $68,000 after three years.
You'll get everything you need to know during our seven-week training program, which includes Commercial Driver License (CDL) certification and a choice between full-time or part-time work schedules. Visit trimet.org/drive to learn more and apply today.
FX—frequent, efficient and convenient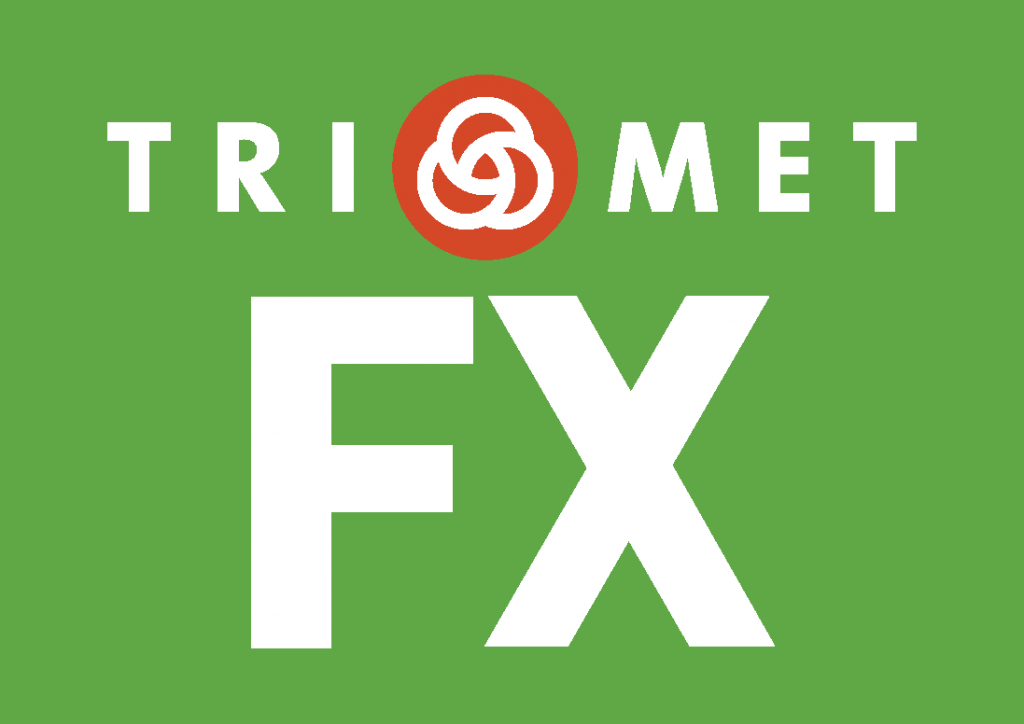 TriMet FX™—Frequent Express— will be a new high-capacity bus service for faster and more reliable trips. Green, 60-foot articulated buses will move more people faster and more efficiently.
Riders will experience a 20% reduction of travel time between Downtown Portland and Gresham.
Transit signal priority and dedicated bus lanes at key locations will keep buses moving around congestion rather than being stuck in it.
Bus stations located where rider demand is greatest will minimize travel times while providing important transit connections.
Platforms with higher curbs mean less kneeling for buses, plus all-door boarding and space for bikes on board will reduce stop times.
Weather protection, seating and TransitTracker™ at stations make catching the bus more comfortable.
Longer, articulated buses have room for 60% more riders
Service every 12 minutes will provide more convenient options for more people to get around.