Shuttle buses will move riders around the disruption starting at 8:30 p.m., with normal service occurring during the day
The wires above our MAX trains are like the heartbeat that keeps them running, and like any critical system, they need an occasional check-up. From Tuesday, April 19, through Thursday, April 21, our crews will be inspecting the overhead wire system along the MAX Yellow Line during late night and early morning hours.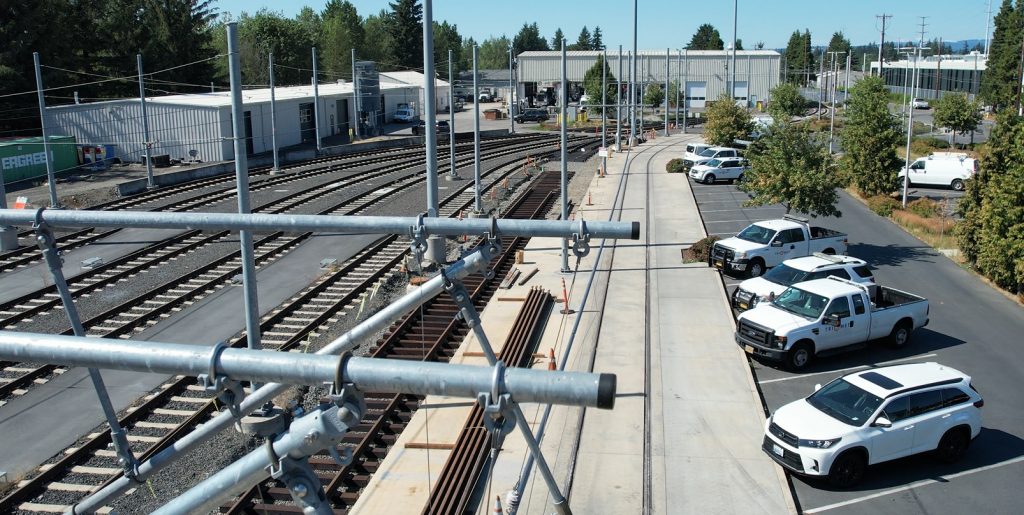 The inspections will require disrupting MAX Yellow Line service from 8:30 p.m. until the start of service the next day every day until 4 a.m. on Friday, April 22. There will be no impacts to service during the day. We'll be using shuttle buses to move riders between N Prescott and Expo Center stations during the nightly disruptions.
Here to help—April 19-21
What: A three-night disruption to the MAX Yellow Line to allow for inspections of the overhead wires
When: April 19-21, 8:30 p.m. to 4 a.m. each night
Where: MAX Yellow Line, between N Prescott and Expo Center
With shuttle buses matching MAX frequency, nighttime riders will have an easy way to reach their destinations along the Yellow Line. Trips may take a little longer than they normally would, and you should plan extra time if traveling during these nights. For questions about service, you can also call TriMet's customer service call center at 503-238-RIDE (7433). Representatives provide personal trip planning help seven days a week between 7:30 a.m. and 5:30 p.m.
Shuttle bus locations will be marked, but if riders need additional assistance, we'll have extra staff and security officers on hand to answer questions. To plan ahead, you can go to our website, trimet.org, and use our Trip Planner feature.
Inspections matter
With a light rail system spanning 60 miles, we aim to keep all of its critical infrastructure in good working order. The overhead wire system is both a nerve center and circulatory system for MAX trains, feeding the power needed for them to move. Inspections happen at least every five years and are extensive. They cannot be done during regular service or in the few hours when trains aren't running, but they do allow for up-close and detailed evaluations of our equipment.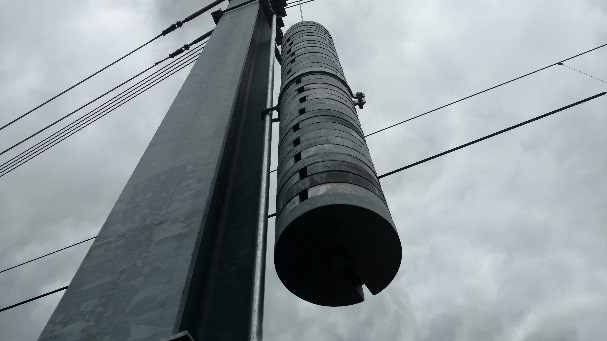 Crews from our Maintenance of Way department will be performing the inspections, looking for anything that's worn, broken or defective and fixing issues if they're discovered. This work helps prevent serious damage to the wires, poles and other parts of the system, which can result in disrupted service. It also ensures that parts like the system's counterweights, used to keep the overhead wires taut in high temperatures, will work properly when the heat arrives this summer.
While all of our overhead wires and related components receive thorough examinations every few years, we perform visual inspections continuously. TriMet crews walk the tracks to observe it and address issues when they're noticed. It's one more way we work to keep the MAX system efficient and safe far into the future and improve the rider experience.