A Better Red construction, from April 2-9, is a necessary first step in a project that will improve reliability and extend MAX Red Line service to Hillsboro.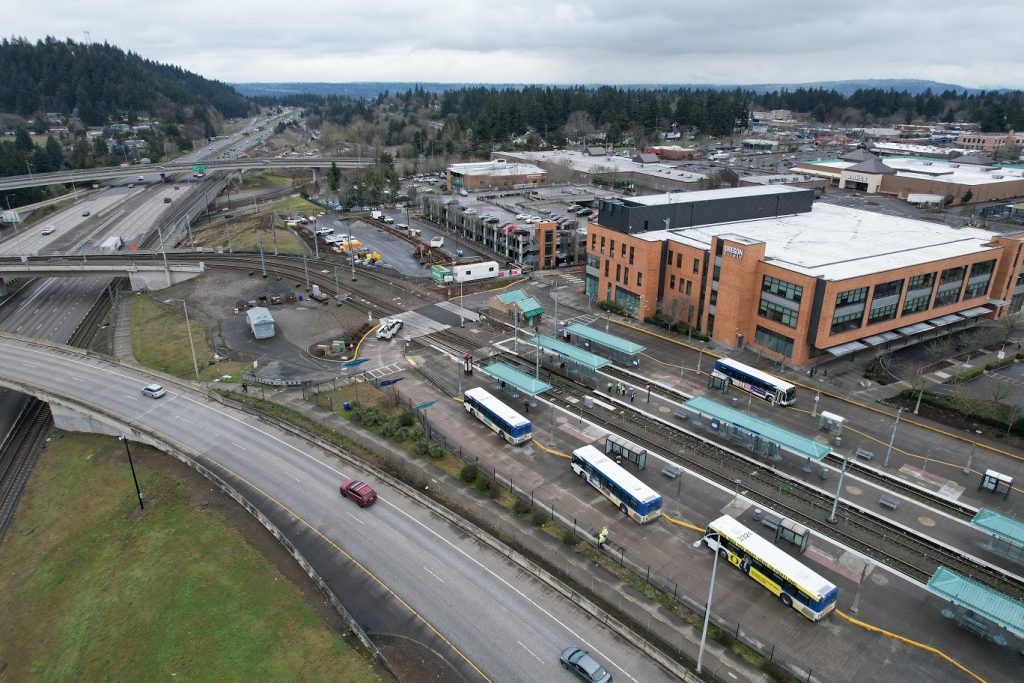 An eight-day disruption to MAX Red Line–from Saturday, April 2, through Saturday, April 9–will set the stage for an important series of improvements around the Gateway Transit Center.
The work is part of the larger A Better Red project, set to complete in 2024, that will bring important track improvements between the Gateway Transit Center and Portland International Airport, improving reliability on the Red Line and throughout the entire MAX light rail system. A Better Red will also extend the Red Line west into Hillsboro to serve 10 more stations.
During the first week of April, construction will require changes across the entire Red Line. Shuttle buses will replace trains between Gateway Transit Center and Portland International Airport. Riders will want to use MAX Blue or Green Line trains to connect with Red Line shuttle buses at Gateway Transit Center. Beginning this week, you can go to TriMet.org to plan your trip in advance and see how the disruption will impact you.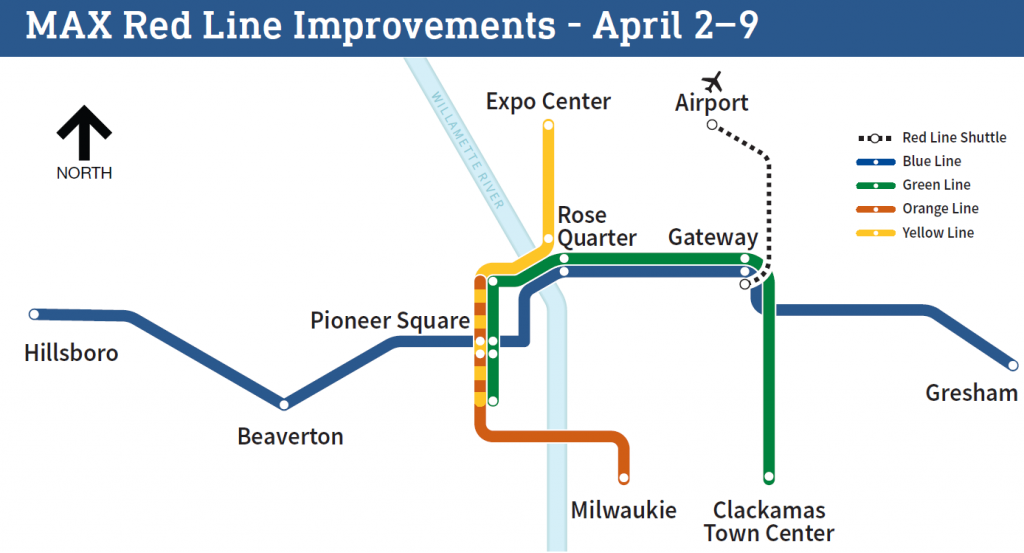 The disruption will allow crews to take a 200-foot section of special track just north of the Gateway Transit Center and move it about 500 feet farther north. This work will give crews the room they need to build a critical part of the Better Red project—a new bridge over the existing trackway and the I-205 multi-use path, which will alleviate bottlenecks in and around the busy Gateway area.
Crews will work around the clock to complete the work, and we plan to resume regular Red Line service on Sunday, April 10.
We're thankful for our riders' patience and are working to minimize the impacts of the disruption. Shuttle buses will be operating between Gateway Transit Center and PDX on the same schedule as Red Line trains, about every 15 minutes. Riders will want to plan some extra time for their trips, as well as check TriMet.org/alerts to see if there are unplanned delays or disruptions.
Project at a glance
What: Disruption of Red Line service between Gateway Transit Center and PDX
When: Saturday, April 2, through Saturday, April 9
Why: Moving track for the A Better Red project
I-205 multi-use path closure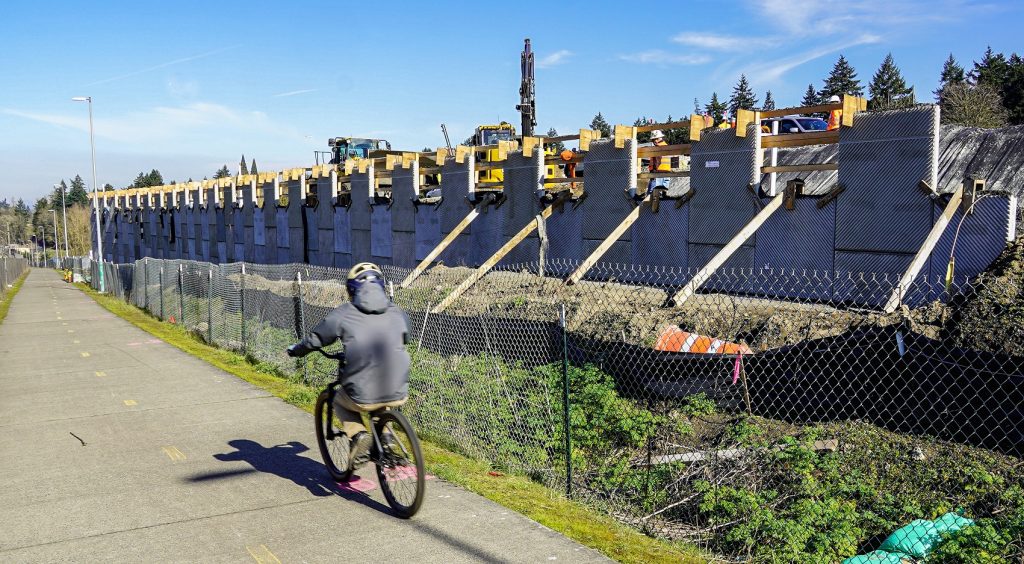 Construction near Gateway Green, adjacent to the I-205 multi-use path, has been moving along since September. In mid-March through April, access to the path will be closed between NE Maywood Place and NE Multnomah Street from 9 p.m. to 5 a.m., with intermittent 15-minute closures during all other hours.
The the 9 p.m. to 5 a.m. path closures take place during hours that nearby Gateway Green Park is also closed. The south end of the park has been closed since September 2021 and will remain closed through late 2024 to accommodate the construction activity.
A Better Red

TriMet's A Better Red project will extend the MAX Red Line west to Fair Complex/Hillsboro Airport, serving 10 extra stations that only Blue Line trains currently serve. Among the improvements will be the addition of a second set of tracks in the Gateway area and near Portland International Airport.
Those extra sets of tracks will help keep more people moving, not just on the MAX Red Line but throughout the MAX system. With the new and improved Red Line, we'll also be adding more trains to the system. Our newest train model, which we call the Type-6, is due to start rolling in 2023/2024, and four are being added to our fleet specifically for A Better Red.
Making Transit Better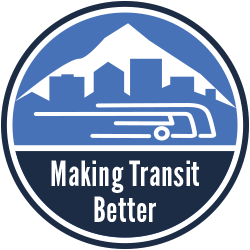 TriMet is regularly looking for ways to build resilience and reliability into the transit system to improve connections in our growing region. These infrastructure projects help us maintain and improve our tracks, signals system, overhead power system and more. They allow us to install advanced technology, expand service and keep more trains and buses running on time. They include everything from the Division Transit Project, due to open this fall, to last fall's Lloyd MAX Improvements project, and help us continue to make transit better.