Red Line will be disrupted April 2-9 to allow for construction to take place in the tracks north of Gateway Transit Center
One critical piece of a bigger puzzle will be put into place during an upcoming disruption on TriMet's MAX Red Line from April 2 through April 9.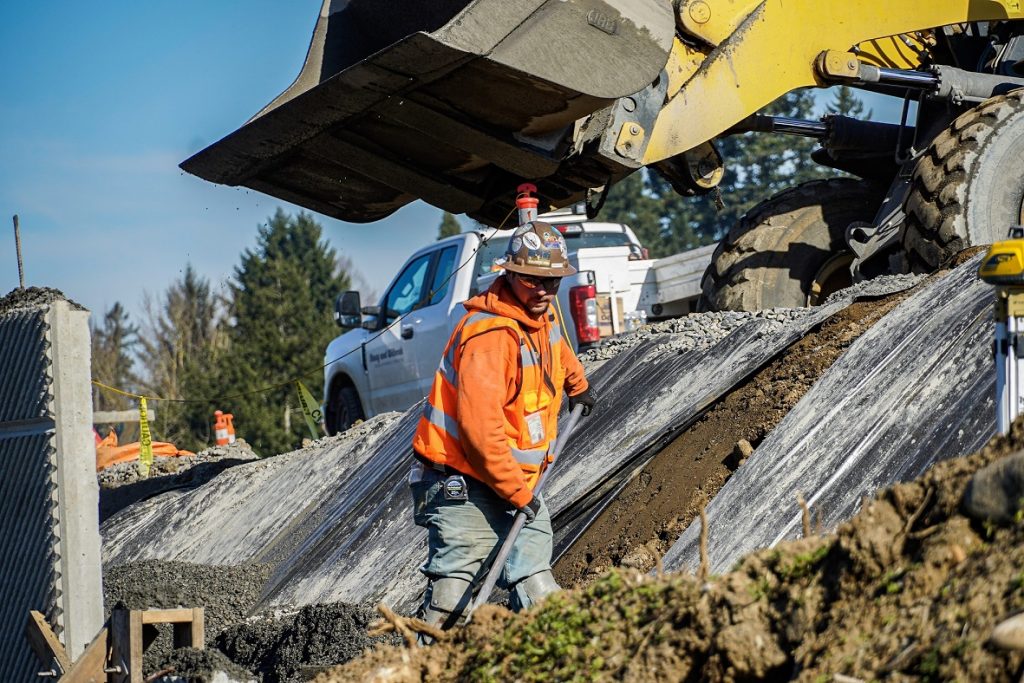 Crews will work around the clock to move a 200-foot section of the existing track about 500 feet farther north. Moving the switch—the part where a single track splits into two—will make room for an eventual bridge over the existing tracks and the I-205 multi-use path. This is part of A Better Red, TriMet's multi-year MAX Red Line extension and reliability improvement project that will reduce delays and expand Red Line service 10 stations west, from Beaverton Transit Center to Fair Complex/Hillsboro Airport.
MAX Red Line service will be suspended with no Red Line trains running on the system April 2-9. MAX Blue and Green line trains will help riders get to and from the Gateway/NE 99th Ave Transit Center. Shuttle buses will be used to move people between Gateway and Portland International Airport during the disruption, serving closed Red Line stations as well.
Following completion of the project, MAX trains will return to regular service on Sunday, April 10.
Tips to ride, April 2-9
Remember, no direct MAX service to and from PDX: Without the MAX Red Line operating, our train-to-plane service will be disrupted. But, with shuttle buses running on the Red Line's schedule, riders will still be able to catch their flights or leave the airport without having to spend extra money on a cab or ride share. Think of the Gateway Transit Center as your brief layover before grabbing a connection.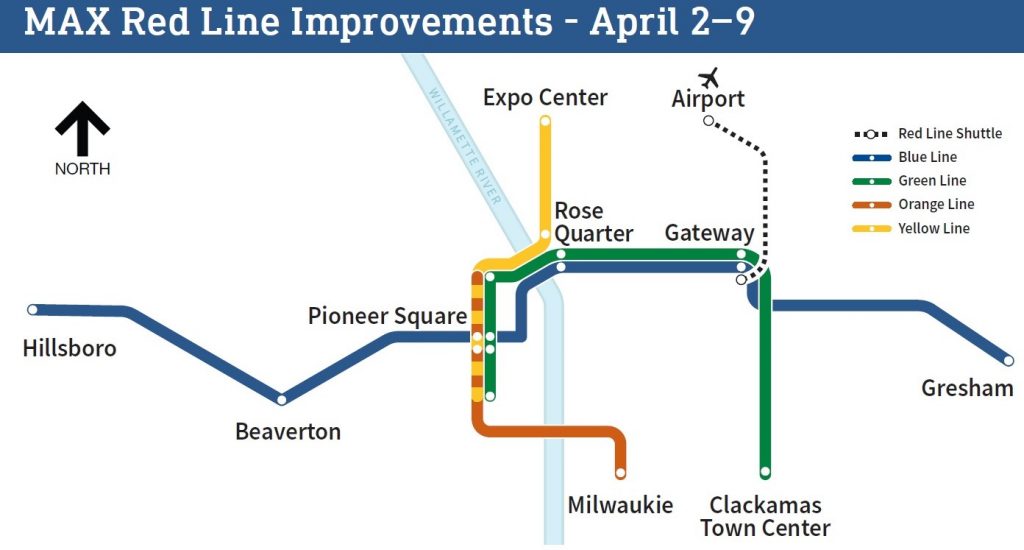 MAX Blue and Green line trains will take you to the Gateway Transit Center. Just remember to get off the train and make your way to the shuttle bus locations. Watch for signs leading the way. Heading out from PDX, take the shuttle bus to Gateway and transfer to a Blue or Green Line train.
Expect trips to take slightly longer: A lot of thought has gone into how to get you around the disruption as quickly as possible, but delays may happen. Planning some extra time will help guarantee that you get to your final destination on time. To be on the safe side, we suggest you plan an extra 30 minutes for your trips.
Ride the Blue Line instead of the Red Line:  West of the Gateway Transit Center, the Blue Line shares stations with the Red Line, making it an option for travel between Gateway and Beaverton.
Plan your trip in advance: We try our best to keep you moving without delay, and a part of that is keeping you informed and providing tools to help you make decisions. We encourage you to visit our project webpage, trimet.org/improvements, and check out our revamped website, trimet.org, which features all of our standard trip tools and then some. You can plan your trip in advance or sign up to have service alerts delivered directly via text or email.
We're here to help
When a routine changes, it's only natural to have questions. Our website is one way to plan your trip in advance and learn more about what's happening, but if you want to speak with a person, we have you covered. You can reach TriMet's Customer Service team by calling or texting 503-238-RIDE (7433) daily between 7:30 a.m. and 5:30 p.m. You can also drop us a direct message or on Twitter by tweeting @trimethelp.
We will also have extra staff located at the Gateway Transit Center and Portland International Airport to help you make your connections. They'll help guide you to shuttle bus stops and answer any service-related questions you may have.
A Better Red
For over 20 years, riders have found the MAX Red Line to be the simplest and most cost effective way to get to and from Portland International Airport. Before the COVID-19 pandemic, ridership on the Red Line between Beaverton and the airport averaged about 5,000 riders per day. That equals a lot of money saved and far fewer greenhouse gas emissions entering our atmosphere every year.
But we can do even better—so enter A Better Red, our project to extend the Red Line west by 10 stations and improve overall reliability, not just for the Red Line but for the entire MAX system. To accomplish that, we'll by adding a second track near both the airport and the Gateway Transit Center to ease congestion.
Making Transit Better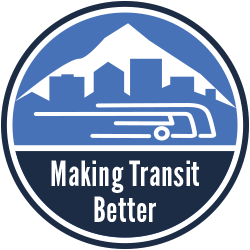 TriMet's projects and expansions help strengthen and improve the transit system so it continues working for everyone. When trips are reliable, comfortable and hassle-free, congestion eases and pollution decreases. Everyone benefits from these improvements, from the clean air we're all breathing to the time and money we're saving.
Recent projects range from the Lloyd MAX Improvements project, completed last fall, to the ongoing Division Transit Project. Once it opens this fall, it will deliver faster, high-capacity bus service for more riders between Gresham and Downtown Portland. These types of improvements help keep us all moving as we continue making transit better.