When the Division Transit Project opens in September as TriMet FX™—Frequent Express—riders will be in for a better type of bus service that moves them more efficiently between Downtown Portland and Gresham, but even non-transit riders are benefiting from this transit project. The project is making vital improvements that are also helping people walk, bike and roll more safely along Division Street—designated a high-crash street by the Portland Bureau of Transportation (PBOT).
Combining projects to benefit the community
TriMet and PBOT coordinated on the design and construction of Division Street safety improvements through two projects: TriMet's Division Transit Project, along 15-miles of Division Street, and PBOT's Outer Division Safety Project, focused on the area between Southeast 80th and 174th avenues. New safety features, including raised center medians and protected intersections, are making the corridor safer and more welcoming for everyone.
"We worked with accessibility, pedestrian and bicycling advocates to design safety features for people who travel on and along Division Street," said Division Transit Project Engineering & Construction Manager Jesse Stemmler. "These safety improvements create better visibility between people walking, biking and driving."
Improving safety for all
Raised center medians have been added to large stretches of Division Street as part the Division Transit Project's collaborative partnership with PBOT's Outer Division Safety Project. The concrete slabs create a barrier between eastbound and westbound traffic. While that limits where vehicles can make left turns, that's been found to reduce crashes, save gas and make travel more efficient Mid-block openings at key locations allow people to walk, bike or roll across Division while reducing unsafe interactions with vehicles.
TriMet also worked with PBOT to install protected intersections at 122nd, 148th and 162nd avenues. The fully protected intersections – the first of their kind in the Portland region – create a safety barrier between people and vehicles, providing a refuge when walking across busy Division Street. The 148th avenue protected intersection has been completed and the ones at 122nd and 162nd avenues will be done this spring.
"PBOT and TriMet have been working together on Division for a number of years," said PBOT's Interim Communications and Public Involvement Director Hannah Schafer. "We're really excited to see how these changes make it easier for people to travel."
New and improved sidewalks and crossings
The Division Transit Project added new sidewalks and crossings and improved existing crossings to keep people safer throughout the Division corridor. Safety improvements include:
Nearly 81,000 square feet of new sidewalks were added to Division Street (59,000 square feet in Portland and 22,000 square feet in Gresham)
11 new marked crosswalks with stoplights, median islands or flashing lights
10 more signalized pedestrian crossings
Upgrades and lighting improvements to existing pedestrian crossing signals
"The safety improvements on Division serve two purposes: Provide areas of safe crossings and also creating a lot of connectivity between the communities (along Division), said Linh Doan, Asian Pacific American Network of Oregon (APANO), speaking about the new crossings. "It's safer to connect with others and connect with businesses. It builds a stronger community."
FX—frequent, efficient and convenient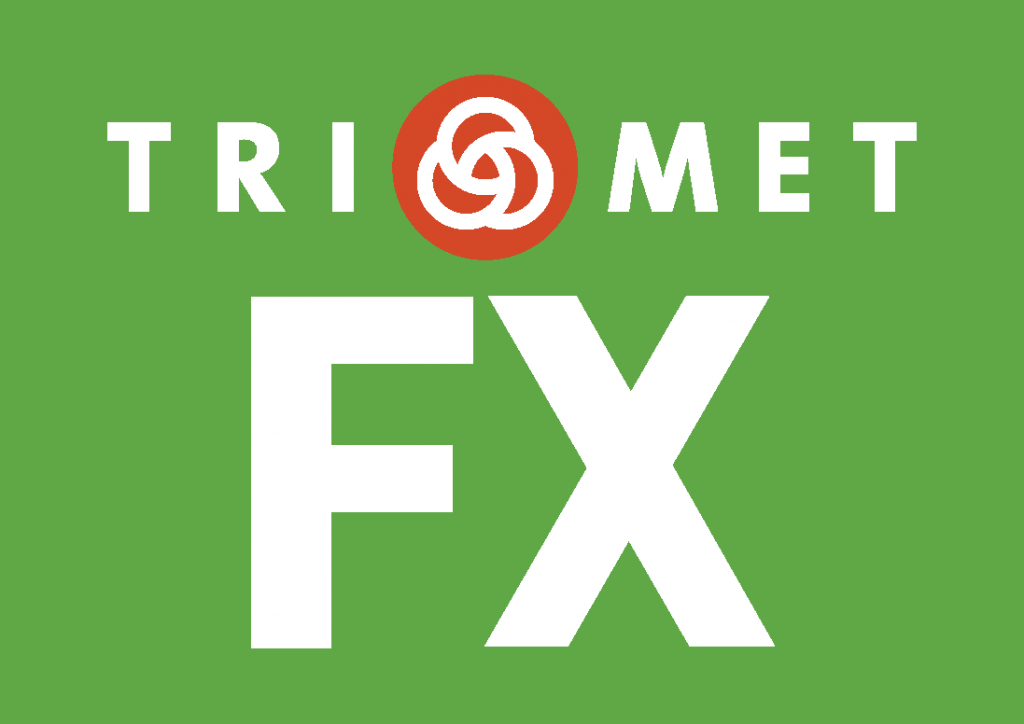 TriMet FX™—Frequent Express— will be a new high-capacity bus service for faster and more reliable trips. Green, 60-foot articulated buses will move more people faster and more efficiently. Transit signal priority and dedicated bus lanes at key locations will keep buses moving around congestion rather than being stuck in it.
Bus stations located where rider demand is greatest will minimize travel times while providing important transit connections.
Platforms with higher curbs mean less kneeling for buses, plus all-door boarding and space for bikes on board will reduce stop times.
Weather protection, seating and TransitTracker™ at stations make catching the bus more comfortable.
Longer, articulated buses have room for 60% more riders
Service every 12 minutes, and more often during peak hours, provides more convenient options for more people to get around.
Division Transit Project

Set to open in September 2022, Division Transit Project will bring faster and more reliable bus service to the 15-mile stretch of Division Street between Gresham and Downtown Portland.
Learn more about the Division Transit Project at trimet.org/division. For project updates, follow us on Twitter @divisiontransit.