The new version of trimet.org combines real-time transit information with improved search function and location-based arrival times—all on a more visual website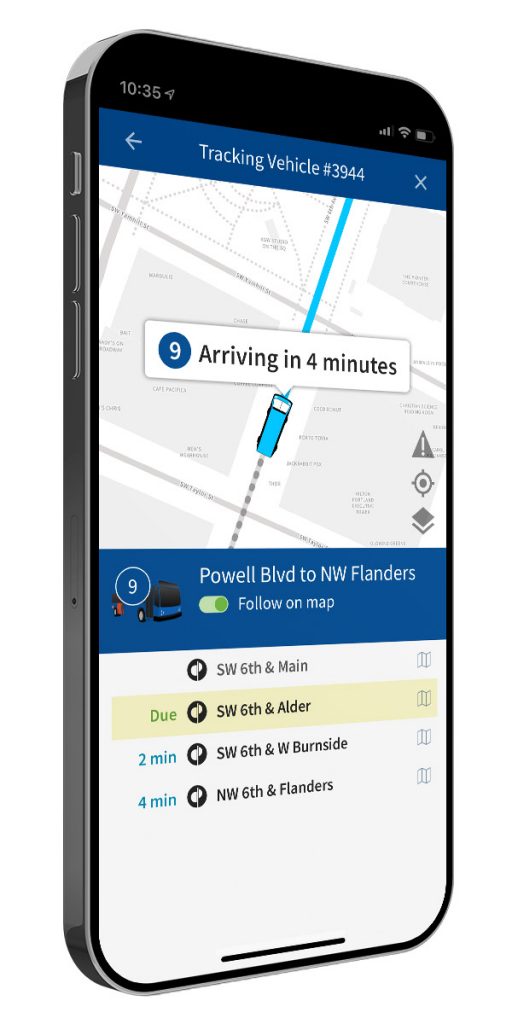 Getting around on TriMet just got easier with a major update to our website, trimet.org. Released today, the new website features upgrades to our popular trip-planning tools, such as Trip Planner and TransitTracker, aimed at making it effortless for people to get around on our transit system.
Like before, riders can use the site to plan trips quickly and easily. But now, the bulk of the updated homepage is a simple-to-navigate map of TriMet's service district, with real-time locations of buses and trains shown, giving riders immediate information about nearby service.
Clicking on a vehicle icon brings up an arrival countdown for stops or stations along the route. Riders can also check for delays and disruptions, and click on specific locations to see when the next bus or train will be arriving. The revamped trimet.org is also now easier to use on a phone, where it functions much like a smartphone app. The smartphone version of the website is even GPS enabled, allowing the website to provide the most useful service information for you.
"We want trimet.org to be the fastest, most accurate and most convenient tool for getting around by bus or train," Executive Director of Public Affairs JC Vannatta said. "With this and future updates that are in the works, our goal is to make transit easier and more appealing for more people. And with most people accessing trimet.org on their phones, the new site better supports the many riders who are looking for transit info on-the-go. Customers can now quickly plan their trip, track their bus or train, then tap to board."
What's new?
View arrival times for your current location, or for stops and stations: Using a smartphone, instantly see when the next bus or train will be arriving to your current location. Or, on both a smartphone and computer, click any stop or station on the map to see arrival times there.
Track the real-time locations of vehicles: See where any bus or train is on the map, and follow it as it moves along its route.
Look ahead: Tap or click on any vehicle to see which line it is, where it's headed and where it stops.
Save your favorites: Flag your most-used lines and stops for easy access next time.
Plan multi-modal trips: Plan a trip using other services that connect to transit, including e-scooters, Uber and BIKETOWN.
Search better: Find locations in a number of ways. Enter any business name, landmark, address, intersection, stop or Stop ID.
Planning a trip
Go to trimet.org and click or tap on the "Planner" tab. Tell us where you're starting and where you want to go, and we'll give you step-by-step directions on a map, including where and when to board, when to get off and how to pay. Your Trip Planner itinerary will also show any active Service Alerts that might affect your trip. 
Tracking your ride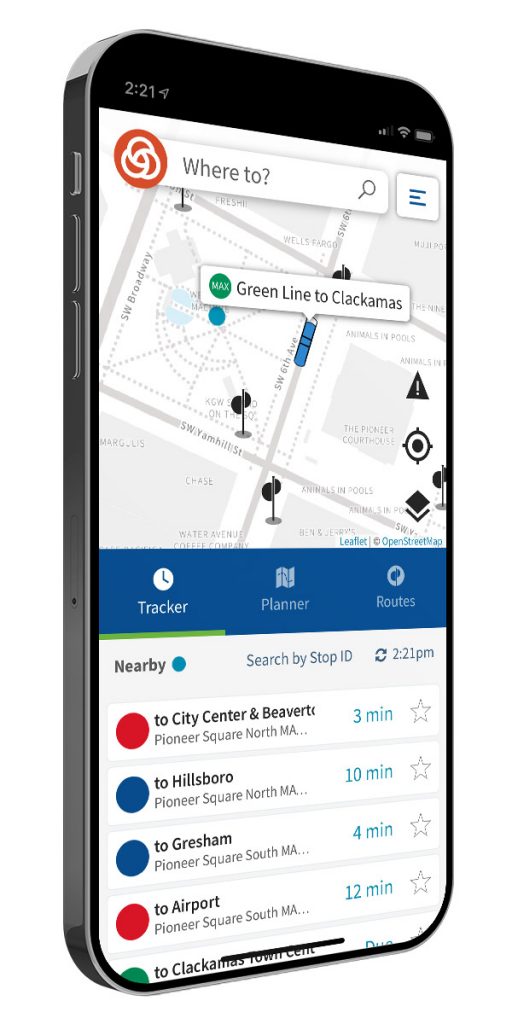 TransitTracker is our automated vehicle-tracking feature that gives you an arrival countdown for your bus or train.
While that isn't changing, the new trimet.org also automatically shows you nearby stops, vehicles and arrival times based on your location in the "Tracker" tab. Just go to trimet.org and either select a location on the map if you're on a desktop or laptop computer. Or, if you're on a smartphone, share your current location to instantly see arrivals near you.
In addition to trimet.org, there are several other convenient ways to access TransitTracker:
On electronic signs at MAX stations and some bus stops
Via QR codes at bus stops and MAX stations
By phone at 503-238-7433 (option 1)
By text message (text your Stop ID to 27299)
Adding a smartphone shortcut
You can add a shortcut to trimet.org on your phone's home screen, which will open the site in full-screen mode without web browser controls. This helps it behave like a native smartphone app, similar to the kind you would download from the app store.
iOS (Safari):
Open trimet.org in Safari.
Tap the Share (up arrow) button (image)
Scroll down and tap "Add to Home Screen"
Android (Chrome):
Open trimet.org in Chrome
Tap the Menu icon (three dots in upper right-hand corner)
Tap "Add to home screen."
Making transit easier
With the revamped trimet.org, it's easier than ever to plan, track and ride.
And we're not done yet. In the future, TriMet plans to release updates to the website every few months. These updates may include fixes, usability improvements or new trip-planning features.
"We make improvements to trimet.org based in large part on feedback from our riders," TriMet Digital Communications Manager Dave Whipple said. "The new trimet.org modernizes the transit experience and brings together many of the features riders have requested most — such as an interactive map with vehicle locations, time-saving GPS-enabled features, a better search tool, and the ability to look ahead to see where a particular bus or train is headed." 
The old version of TriMet.org will stay active for a while. Riders will be able to find a link to it under the Main Menu. Whichever version you choose, the website will remember your selections the next time you use it. TriMet plans to eventually phase out the old site in 2022, so riders are encouraged to give the new site a try. 
Got feedback? We'd love to hear it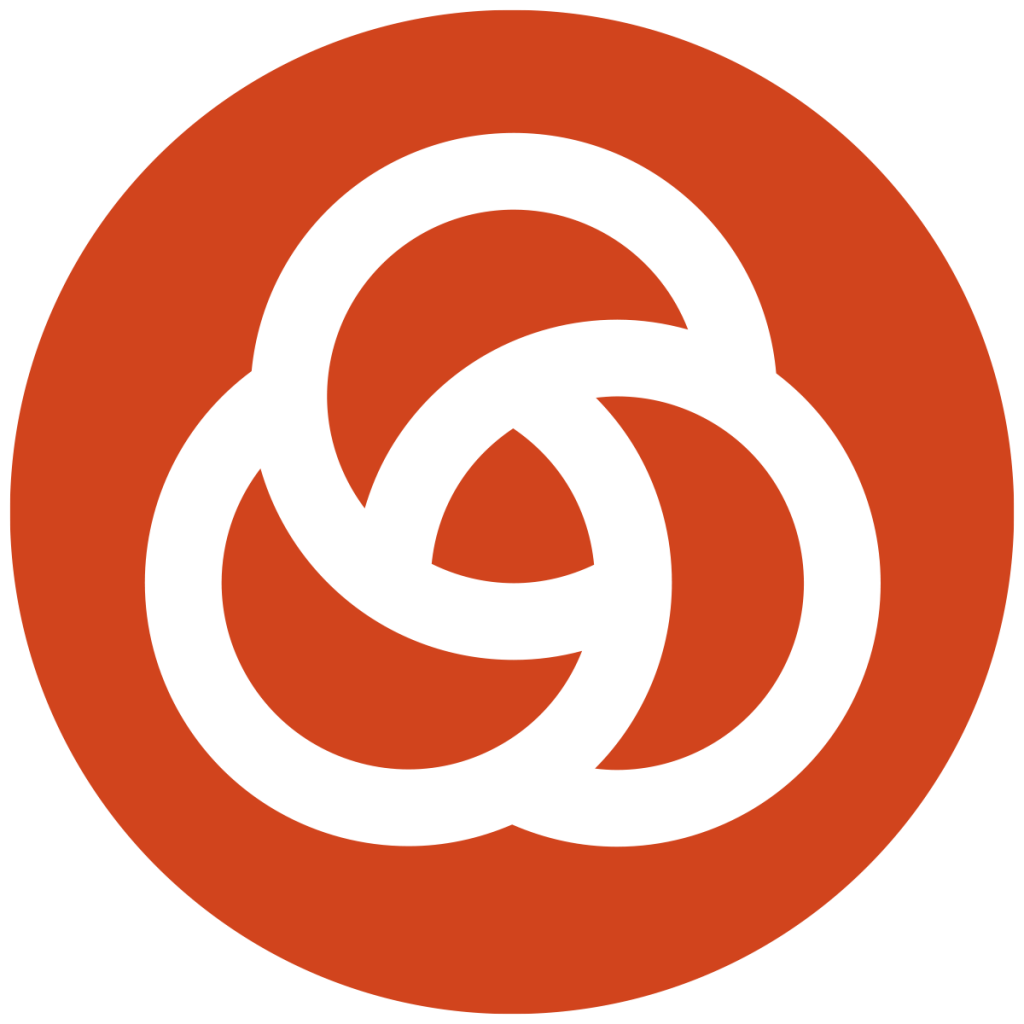 Your feedback is important to us. In the coming months, we'll be making further updates to the website based on what's working well and your thoughts on how we can make trimet.org even better. Let us know what you think by going to trimet.org/newsite/feedback. You can also contact us by email at hello@trimet.org, on Twitter at @trimethelp, or by calling or texting 503-238-7433.