Equipment, supplies and plans are in place to help keep our riders moving this winter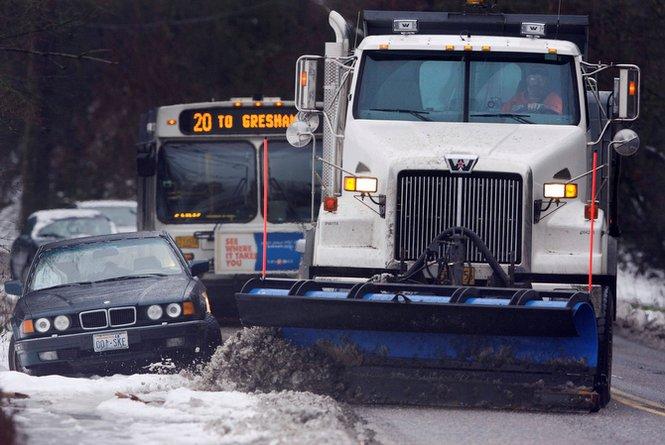 The barren trees and leaves covering the ground are signs that winter is right around the corner.
Here in the Pacific Northwest, that means the potential for snow, freezing rain, high winds and heavy downpours, all of which can impact how we get around. TriMet is working with our partners to prepare for various types of weather this winter to help keep you moving and safe.
When winter weather blows in, we know we're going to have to provide extra care as we work to move people through the changing conditions. This is why every fall we plan for the months ahead with partners like PBOT, ODOT and others to deliver the best—and safest—service we can when winter arrives.
"We've been taking stock of our equipment and supplies—and running through our procedures—to make sure our riders are safe this winter," TriMet's Executive Director of Transportation Rachelle Glazier said. "TriMet takes time and care in planning for winter. We use lessons from past experiences to improve how we respond to different scenarios."
Gearing up for winter
Serious storms can strike even late in the winter here, and we want to make sure we're ready for whatever conditions we may encounter.
TriMet has the equipment, personnel and expertise to keep buses and trains moving during storms, and we review our procedures every year, learning from past lessons to execute winter weather operations. This year, we have even more equipment and resources than in the past.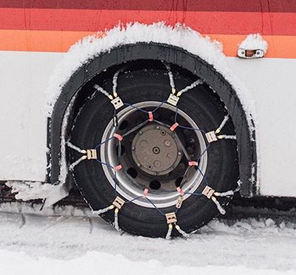 More than 87% of our buses now have drop-down chains, which operators can deploy when snow starts falling. These give buses improved traction until we can chain them up, if necessary. We set aside five sets of chains for every bus in our fleet, and we will proactively chain all or some of them depending on the forecast.
MAX trains tend to run well in the snow, but ice presents challenges, as it can build up on the overhead wires, tracks and the trains themselves. To prevent too much ice from building up on the overhead wires, we have 25 trains equipped with "ice cutters." They heat and scrape thin layers of ice off the wires to keep trains powered and moving. We'll even run some of these trains overnight if necessary.
We've also added to our stockpile of ice and snow melt. This year, we have more than 80,000 pounds of it on hand to keep our operating facilities, rail stations and transit centers safe for people on foot.
Safety is No. 1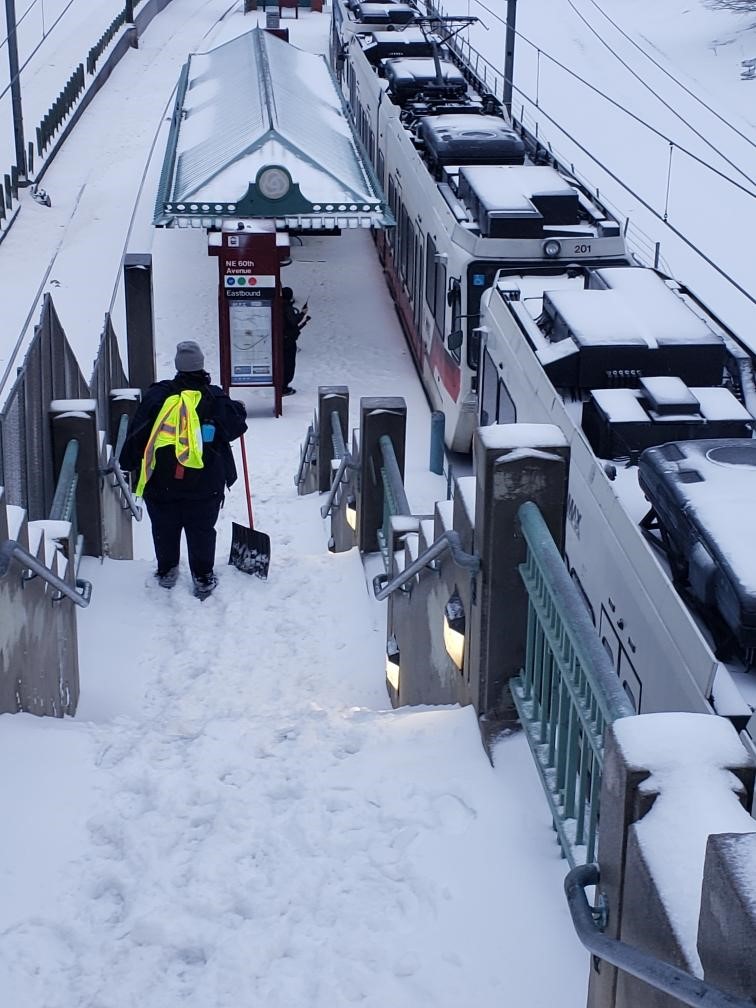 This past year has shown us just how unpredictable the weather can be. Last year's ice and wind storm was one for the record books. It knocked out electricity for around 730,000 residents, brought down branches, left the region in a deep freeze and made it unsafe to keep operating.
While we're hoping for a warmer winter this year, we're also prepared for the unexpected. When there's snow and ice on the ground, service will run more slowly. Our partners do a great job of clearing the busiest roads and intersections of snow so we can keep moving.
But once chained, buses are limited to 25 mph, and we may detour them if roads are blocked or unsafe. We'll have staff out monitoring the system, so if conditions become dangerous for travel, as they did during last year's historic ice and wind storm, we may also need to temporarily halt some or all service.
Rider tips
Before the first snowflake falls, make sure to check the forecast to see what's on the way. Conditions can change quickly. During the cold, dark winter months, we urge caution getting to and from stations and stops, and suggest riders bundle up in layers.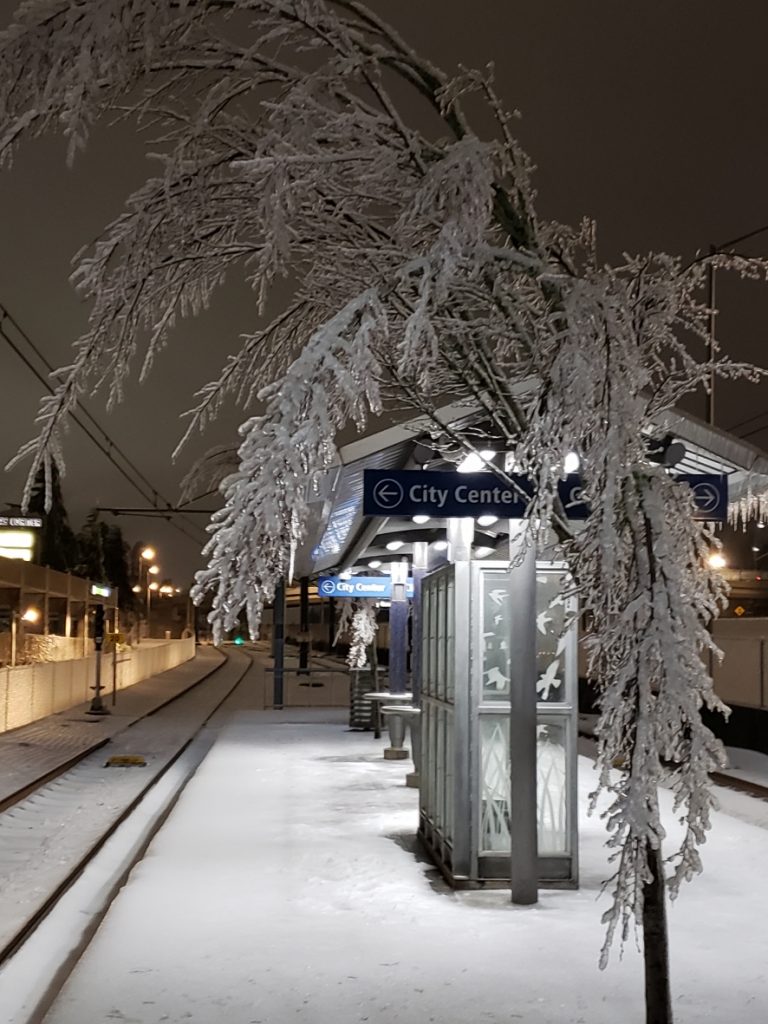 Wear reflective gear or bright clothing and bring a light to help operators see you in low visibility conditions.
Remember to wear a mask. They're required on public transit, per the Federal Transit Administration.
Check trimet.org/alerts before leaving to see how the weather is affecting your service.
Plan extra time. With chained buses limited to 25 mph, they won't be on schedule. However, we do aim to keep them moving consistently as long as it's safe to do so. When roads are snowy or icy, buses will not pull all the way over to the curb to avoid getting stuck. Be careful when walking between the bus and the curb, and wait until the bus comes to a complete stop before approaching it.
If conditions are too icy and slick, or if it's simply too cold for you to wait outside safely, please consider postponing your trip.
If delays or disruptions happen, we will announce them promptly, and we encourage riders to sign up for alerts at TriMet.org/email or go to TriMet.org/winterweather for more information.