In addition to a higher starting pay of $21.36 per hour, TriMet is expanding our package of generous benefits to new bus operators with a $2,500 hiring bonus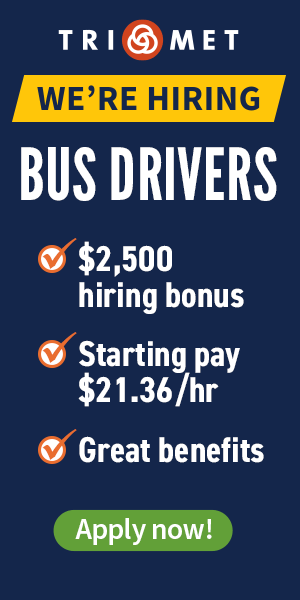 UPDATE: As of May 1, 2022, TriMet increased the bus operator starting wage to $25.24 per hour. New bus operators are also eligible to receive a $7,500 hiring bonus. Learn more at trimet.org/drive.
TriMet is making it more attractive to join our team of bus operators. Starting Monday, Nov. 29, newly hired bus operators will receive a $2,500 bonus just for coming aboard. That's in addition to the increased starting pay of $21.36 per hour that we announced in October. After three years on the job full time, TriMet bus operators are guaranteed to earn at least $68,000 per year. In addition, bus operators receive seven weeks of paid training, generous health and retirement benefits and boundless opportunities for advancement. Our bus operators also enjoy the personal satisfaction of providing a vital service that connects people to jobs, education, health care and services and makes our community a better place to live. Apply today at trimet.org/driveforus.
New and improved starting benefits!
TriMet is eager to welcome new members to our team, and we've added to the job perks that are available starting on day one. They include:
NEW! $2,500 hiring bonus
NEW! Starting pay of $21.36 per hour
The new offerings expand our current menu of benefits for bus operators, among them:
All new bus operators receive seven weeks of paid training, including commercial driver license (CDL) education and certification.
TriMet offers health, dental, vision, disability and life insurance plans and contributes up to 95% of monthly health insurance premiums.
In addition to offering pension and retirement plans, TriMet makes a monthly contribution of 8% of every employee's base pay toward retirement.
New bus operators receive one week of paid vacation and up to 40 hours sick leave in the first year of employment, with time off increasing after the first year.
Employees have access to health care and dependent care spending accounts, if desired.
TriMet offers an expansive Employee Assistance Program with free access to mental health and counseling services, legal assistance, financial coaching and home ownership programs.
All employees and eligible family members can receive an annual transit pass (valued up to $1200).
Employees and eligible family members have 24-hour access to five exclusive on-site fitness centers, with plans starting at $13/month.
TriMet bus operators receive representation by Amalgamated Transit Union (ATU) 757.
Driven by people
TriMet relies and depends on our people. With about 1,000 bus operators on staff, this valuable work group currently makes up about a third of our workforce. In the years prior to COVID-19, TriMet would hire dozens of new operators every month to support the largest bus service expansion in our history. Now, as we look to add back service that was reduced during the pandemic and begin planning for the future, we're committed to growing our team.
Join us!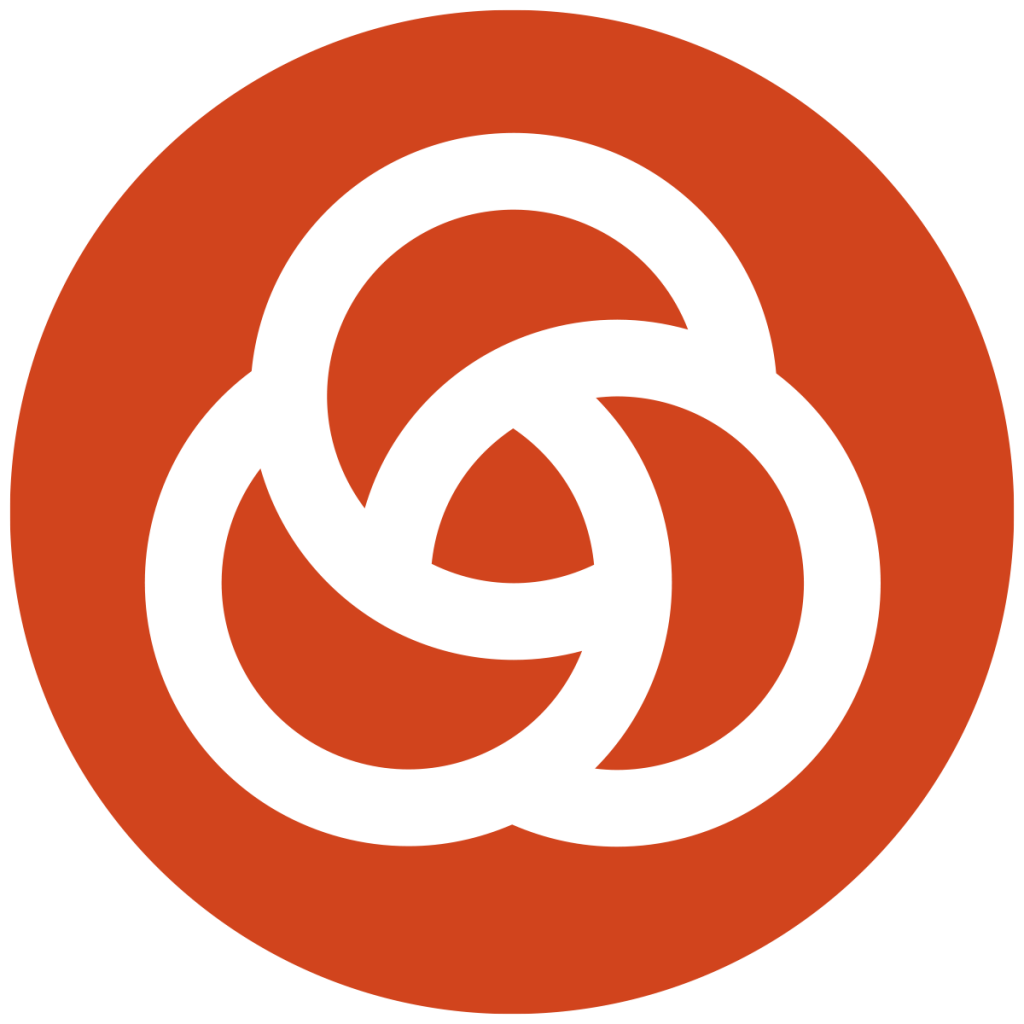 Prior to the COVID-19 pandemic, TriMet provided more than 97 million rides each year. That takes a lot of buses and trains! It's why we're hiring new team members as we safely connect people with their community, help ease traffic congestion, and reduce air pollution. Put yourself in the driver's seat, and join the TriMet team! Visit trimet.org/driveforus to apply today!