With more transit-friendly holiday activities this year, going by bus or train is an easy way to get there—just remember your mask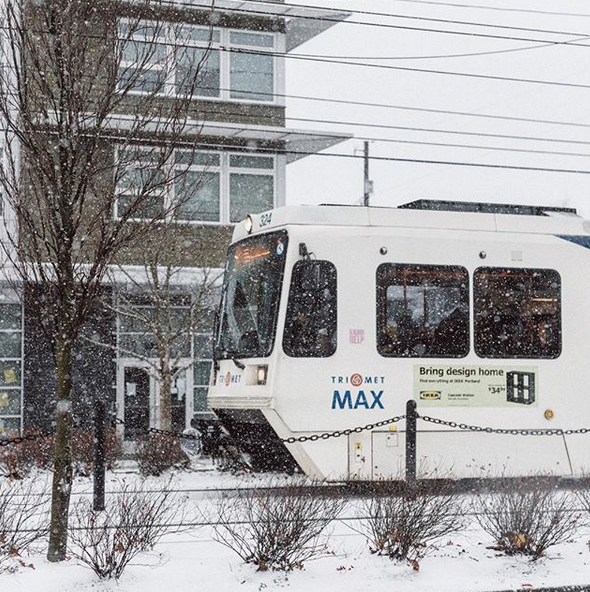 From Pioneer Square, where thousands of lights will shimmer from a 75-foot pine, to a market where the items are as unique as snowflakes, TriMet can help you reach many of your destinations this season. More of them are back this year and spread across TriMet's 570-square-mile service district.
TriMet makes it easy to take in the season's merriment by providing rides that drop you close to some of the most popular holiday activities. Before you go, check out our online trip planner to plot a course, and then leave the driving to us. But please remember masks are still required on all TriMet buses and trains, train stations and busy bus stops.
Keep it crafty and local
Looking for something one of a kind this holiday season? Crafty Wonderland Holiday Art + Craft Market returns to the Convention Center, Dec. 10-12. Artisans from throughout the region will be selling handmade products at the holiday market, which has been helping people find unique gifts (or something for themselves) since 2010. Tickets for the market are sold in advance and are available now.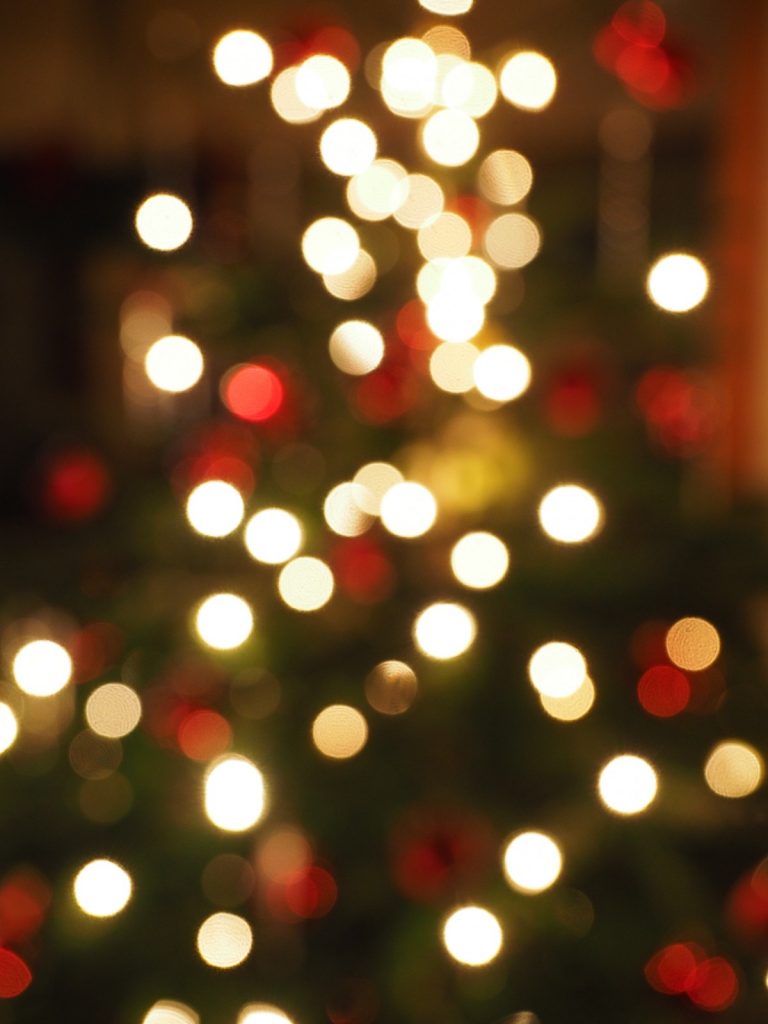 MAX Blue, Green and Red lines stop just a few feet away from the entrance. For Orange and Yellow Line riders, get off at the Interstate/Rose Quarter station and walk a few blocks east to reach the Convention Center. Nearby bus stops, including at the Rose Quarter Transit Center, also make it a convenient destination for those traveling by bus.
Although this year's tree lighting at Pioneer Square will be virtual, the location will host a pop-up of the Portland Bazaar the day after the lighting, on Saturday, Nov. 27, from 11 a.m. to 4 p.m. The Pioneer Square North and South stations are right there, serving MAX Blue and Red line trains. And, just a few steps away are the Pioneer Courthouse/SW 6th Ave and Pioneer Courthouse/SW 5th Ave stations, for Green, Orange and Yellow Line trains.
Light up the holidays
There's something about the glow of tiny pinpoint lights that lift spirits during the shortest days of the year. After taking the year off, some of the displays and events are returning this year to brighten the season.
The Spirit of Gresham Holiday Tree Lighting is set to dazzle onlookers again after going virtual in 2020. The ceremony will happen Dec. 4, from 6-7:30 p.m., at the Arts Center, 488 NE Third Ave. The Arts Center is about a five minute walk from the Gresham Central Transit Center, which is served by the MAX Blue Line as well as bus lines, 2, 9, 20, 21, 80, 81, 82 and 84.
In Washington County, the second annual Tree Lighting at Orenco Station will happen on Nov. 27 from 4:30-6:30 p.m. This event will also feature crafting stations, treats and live music. The MAX Blue Line serves Orenco Station, as do bus lines 47-Main/Evergreen and 48-Cornell.
And don't forget the ever-popular ZooLights at the Oregon Zoo! This year, ZooLights is offering both driving and walking options for those looking to bask in the glow of more than 1.5 million lights. It's one of the most popular holiday attractions, and it's an ideal destination for those looking to leave their car at home.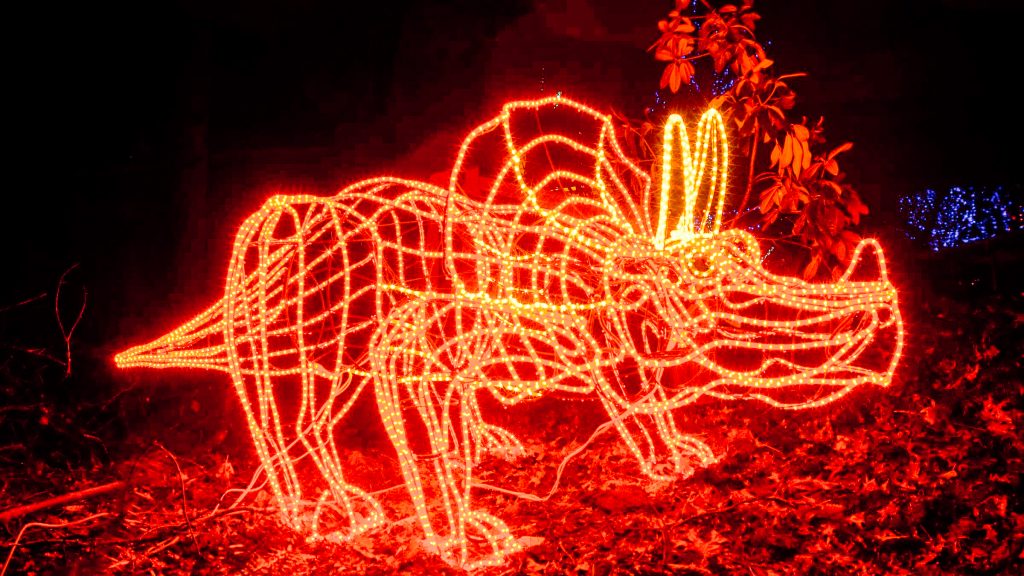 MAX Blue and Red lines stop dozens of times a day at the Washington Park MAX Station, with a surface level plaza next to the zoo. The 63-Washington Park/Arlington Hts bus line also stops at the zoo's front gate until 7 p.m. everyday.
Choirs and concerts
Music is as evocative of the holiday spirit as good food and comradery. This season, there are opportunities to be lifted up by familiar songs and enjoy a night out with friends and family.
The popular Grotto Festival of Lights, located at 8840 NE Skidmore St, is another annual tradition that's returning this year, from Nov. 26-Dec. 30. Boasting a display of 2 million lights, the festival is a popular destination due to its hosting of the largest Christmas choral festival in the world. Every night, the festival will hold a different concert performed by a talented school, church and civic group.
Two TriMet frequent service bus lines can drop you just a short walk from The Grotto: the 12-Barbur/Sandy Blvd and the 72-Killingsworth/82nd Ave.
In Downtown Portland, Gospel Christmas will invite the audience to clap their hands and stomp their feet as they feel the music run through them at the Alene Schnitzer Concert Hall, 1037 SW Broadway. The three nights of concerts will happen from Dec. 10-12. All five MAX lines, most downtown buses and the Portland Streetcar are within a couple minutes' walk from the venue.
Be prepared and stay visible
It's important to remember that event organizers and venues may require proof of vaccination or a negative COVID test for admission. Other events may be canceled, postponed or held virtually. Please check the events' websites before departing to make sure nothing has changed and that you have everything you need.
On TriMet, face masks are required, per a federal government mandate for transit. We thank our riders for looking out for each other, our operators and themselves. If you need a fresh mask, grab one as you board from the dispenser near the front door.
For your safety and comfort, also make sure to check the forecast to see what's on the way. Dress in layers, wear comfortable footwear with good traction and bring a light. Before you go, check trimet.org/alerts to see if there are any impacts to service that might affect you. Be safe these holidays, and enjoy time with those you care about.