A new, more durable trackway is now in place, with upgraded ties, rail and drainage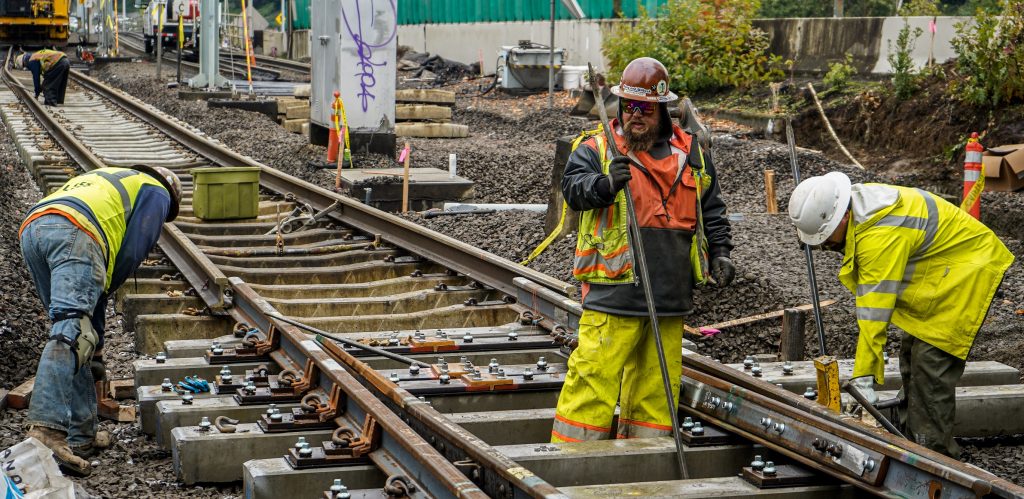 TriMet's Lloyd MAX Improvements project is on track to finish a series of important upgrades to the MAX system today following a two-week disruption just east of Lloyd Center/NE 11th Ave. MAX Blue, Green and Red lines will resume regular service at the start of service on Sunday, Oct. 24.
The completed work will strengthen a vital section of MAX tracks that were built as part of the original light rail line more than 35 years ago. We thank riders for their patience taking shuttle buses during the project. It was necessary so crews could essentially rebuild this section of the system, replacing rail, ties and the nearby drainage where roadway runoff spills into the tracks.
Improvements bring increased durability and comfort
Crews replaced the track and all of the ties near NE 13th Ave and Holladay, near our Lloyd Center station. In place of the old wooden ties, they installed about 250 ties made of concrete, which are more durable and longer-lasting, especially in areas that are consistently wet. With new rail, an improved track bed and more concrete ties in place, the track is stronger than it's been in years and will feel smoother to riders traveling through the area.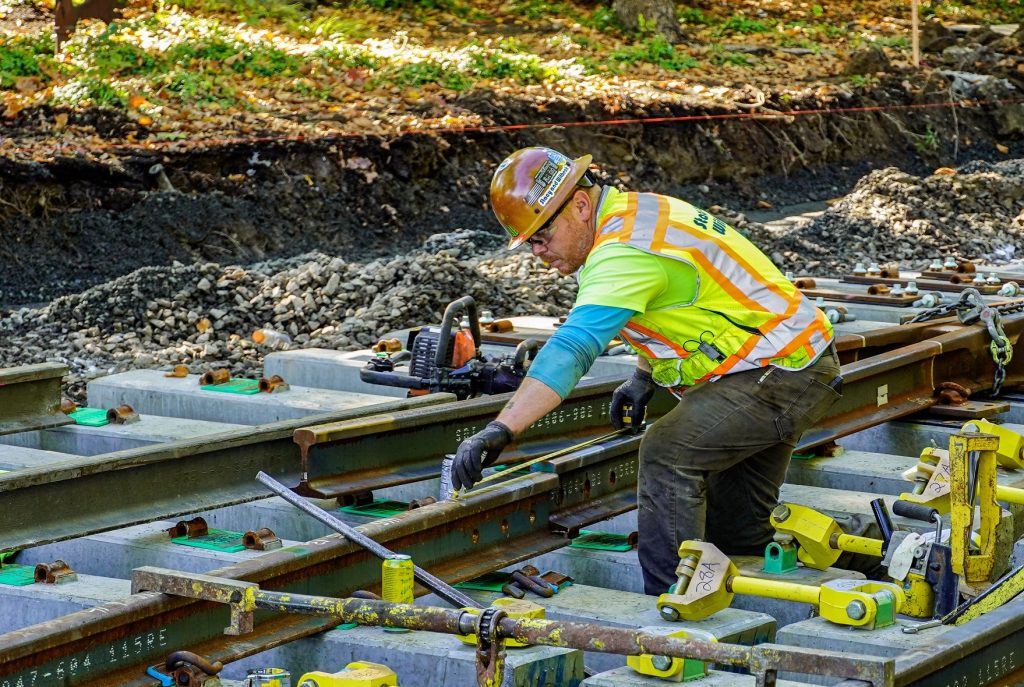 The two new drains sit in concrete slabs added during the project. They will direct runoff from Northeast 13th Avenue away from the tracks, resulting in less water and debris collecting there. This improvement to the drainage will help maintain the system in the years to come, as dirt and especially water can wear down track components over time. These additions will help rejuvenate a section of track that first opened in 1986, making it more resilient and reliable for MAX Blue, Green and Red line riders.
When we shutdown sections of the MAX system for construction, we use the opportunity to tackle other, smaller projects that will improve the riding experience. Also completed during the project, crews disposed of about 600 pounds of litter along our trackway, removed a significant amount of graffiti and replaced more than 200 of the tactile pavers at the Hollywood/NE 42nd Ave Transit Center. We also performed deep cleans of both the Hollywood/NE 42nd Ave Transit Center and Lloyd/NE 11th Ave MAX Station while they were closed.
Making Transit Better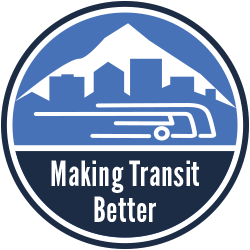 TriMet tackles MAX improvements projects so riders can keep relying on us to get them where they're going. Our five MAX lines were built or expanded during different times, and by maintaining these different sections we help ensure that trains are running reliably.
Over the past year, we've completed several projects that have helped revitalize the light rail system. In the summer of 2020, we completely overhauled the MAX system across the Steel Bridge, replacing and upgrading the tracks, switches and signal system. That month-long undertaking was also our most ambitious maintenance project, involving the replacement more than 8,000 feet of rail.
In March, we closed a portion of the Red Line between Portland International Airport and Cascades Station for a weekend so crews could replace rail along a 200-foot stretch. More work came to the same area this September, when crews resurfaced more than a mile of track near Portland International Airport.
And in May, we performed a series of improvements to the MAX Blue Line, which included the replacement of about 2,600 feet of rail. That project saw the introduction of a special type of concrete tie that could be used interchangeably with ones made of wood, a first for a rail operator on the West Coast.
Discover more about how we're working to Make Transit Better by going to trimet.org/bettertransit.