Shuttle buses will replace MAX Sept. 25-26 between Gateway Transit Center and Portland International Airport
Get ready for a smoother, more efficient ride on the MAX Red Line. But first, a two-day project needs to get underway to make it happen.
This weekend, Sept. 25-26, TriMet will be resurfacing a span of the Red Line between Portland International Airport and the Gateway Transit Center. Red Line trains will be disrupted for the work, with shuttle buses replacing MAX service.
The work is key to keeping trains running on time and maintaining a strong MAX system. More than a mile of track, 5,600 feet in total, will be resurfaced for the project. This type of work corrects the rails' alignment, making the rails smooth, minimizing bumps and, ultimately, keeping trains running at regular speeds. More than 100 tons of fresh, crushed ballast—the rocks between the ties and rail—will also be laid down and compressed to help stabilize the tracks and improve drainage.
Getting to and from PDX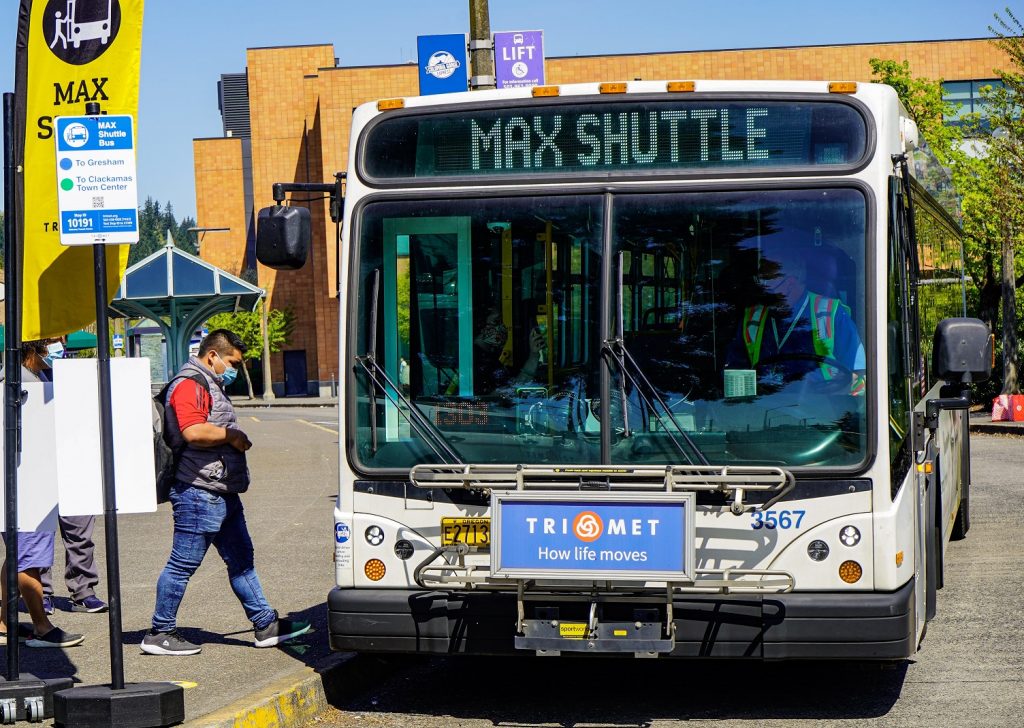 During the project, the end of the line for airport-bound Red Line trains from Beaverton will be the Gateway Transit Center. From there, riders heading toward the airport can catch a shuttle bus on the northern side of the transit center. Shuttle buses will match Red Line arrivals, running at least every 15 minutes between 9 a.m. to 9:45 p.m., and every 30 minutes in the early morning and at night.
Since our service change went into effect on Sept. 5, some minor changes have gone into effect at the Gateway Transit Center. We've reorganized the bus stops so they're all in one location, with improved signage, expanded bus shelters and real-time arrival information. Shuttle buses will be doing their pick-ups and drop-offs at this location. Riders traveling from the airport can catch a shuttle to the Gateway Transit Center at the bus loading area, near the bottom level of the passenger terminal. During this weekend, riders traveling to and from the airport will want to plan an extra time for their trips.
Maintaining and improving service
TriMet is tackling large and small improvements to the MAX system in an effort to keep trains running safely and on time. As much as we'd like to do all of this work after hours, there isn't enough time to bring in the heavy machinery and work crews necessary to get it done in such a brief window of time. We thank our riders for their patience as we get this important work done. Once service returns to normal on Monday, Sept. 27, MAX Red Line riders will begin traveling on an improved system, with fewer chances of delays or disruptions.
Making Transit Better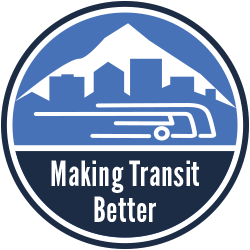 We know our riders' time is valuable, so we try to pack a much work as we can into the time we have. This minimizes the work we have to do in the future. During this project, we'll also be removing litter in our right of way, cleaning platforms and doing some work on our Rocky Butte substation.
While riders will want to plan ahead, we're here to help make that easy.
Maps and schedules show you where TriMet buses and MAX trains travel.
TripPlanner has step-by-step instructions to and from destinations across TriMet's service area.
If you have questions, our Rider Support team is available via text message at 503-238-7433 and on Twitter at @trimethelp. You can also call them daily between 7:30 a.m. and 5:30 p.m. at 503-238-7433 or online at support.trimet.org.