TriMet, in partnership with Portland General Electric and Pacific Power, takes action to support a green energy future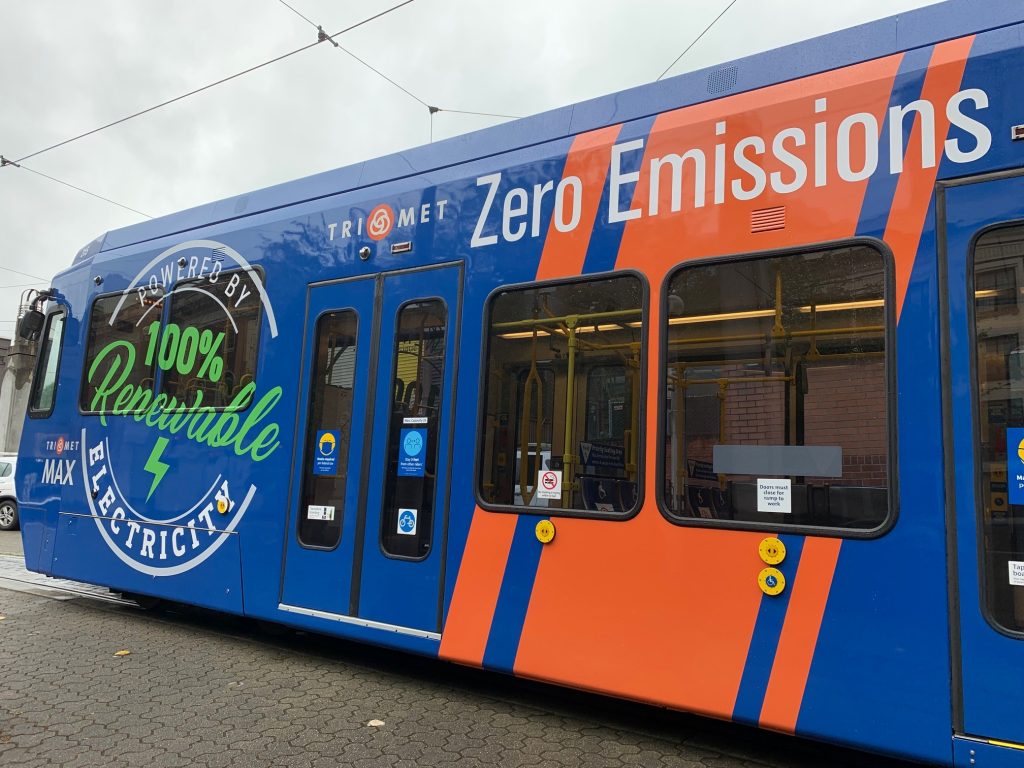 As of June 1, 2021, TriMet has moved to all renewable electricity to power our MAX light rail system and all TriMet-owned facilities, as well as our electric buses. That immediately reduces our carbon emissions by more than 25%. By supporting renewable energy, TriMet expects to avoid some 53 million pounds of greenhouse gas emissions in a years' time. That's the equivalent of taking more than 5,200 cars off the road. 
"At TriMet, we're part of the solution to climate change, reducing the region's carbon emissions through providing quality transit service and by taking important steps, such as supporting 100% renewable energy, that reduce our own carbon footprint," said TriMet interim General Manager Sam Desue, Jr. "It's a win-win for our environment."
"To achieve our climate goals, it will take all of us working together," said Portland General Electric President and CEO Maria Pope. "TriMet's transition to renewable power for their facilities, the MAX system and electric buses is just the kind of leadership and partnership required to create the clean energy future Oregonians want."
"Innovation around transportation electrification is picking up speed across Oregon," said Pacific Power Vice President of Regulation, Customer and Community Solutions Etta Lockey. "Together, we are building infrastructure and programs that help cut vehicle emissions while supporting carbon reduction goals set by TriMet and other forward-thinking community partners. This work is giving communities across the state greater access to electric transportation."
"Powering light rail and buses with 100% renewable energy is a big move as TriMet drives faster to an electric transit future," said Climate Solutions' Oregon Director Meredith Connolly. "All of us who ride and live in the community can breathe a bit easier as TriMet accelerates the transition off fossil fuels."
Steps to a cleaner future
In 2020, TriMet took a deep look at the sources of our greenhouse gas emissions. We found that the electricity we used accounted for the agency's second largest source of carbon dioxide emissions – only behind our diesel bus fleet. By moving to PGE's Green Future and Pacific Power's Blue Sky programs, TriMet anticipates paying an additional 4% more to reduce our carbon emissions by more than a quarter.
Transitioning to zero-emissions bus fleet
TriMet has already committed to transition from a diesel bus fleet to a zero-emissions bus fleet by 2040. Transitioning away from diesel will take time as electric and other alternative fuel source technology for buses is still evolving. We've had some success with our first fleet of five short-range battery-electric buses launched in 2019, but challenges as well. Our second fleet of five long-range electric buses should roll out this year. While we continue to pursue zero-emission buses and make the transition away from diesel, we are looking at other near-term opportunities to make a difference such as the move to renewable electricity.
Get on board reducing your carbon footprint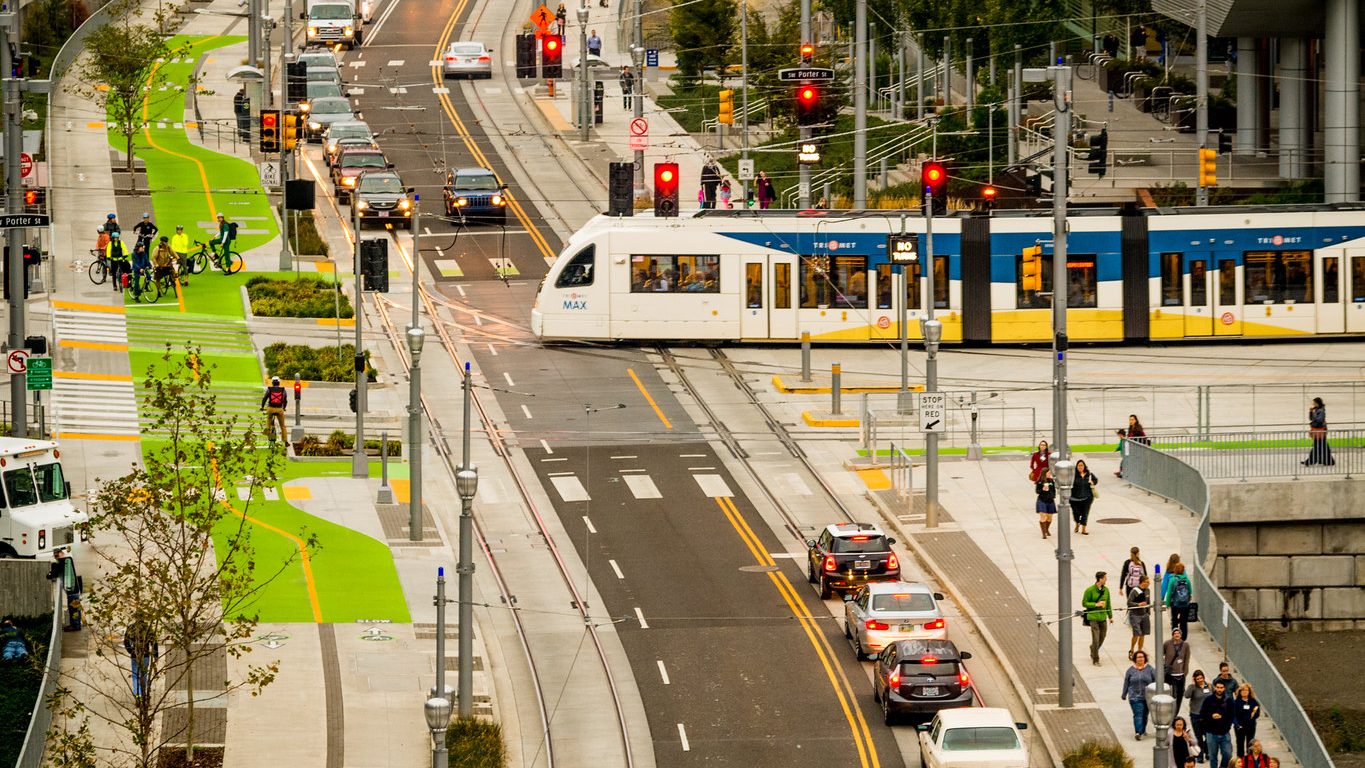 TriMet has provided more than three billion rides on our transit system over the past five decades. Each time a person chooses to share a ride on a bus or train over driving their car, our environment benefits. We encourage people to get on board in reducing your own carbon footprint. When traveling in the region, choose to go by transit. Watch our videos on how to ride a bus or a MAX train right now. Use one of our Park & Rides or hop on board in your neighborhood. Need help planning the trip? Go to trimet.org and use our easy online trip planner. You can find more help at support.trimet.org or by contacting TriMet's customer service team at 503-238-RIDE (7433).
THIS POST HAS BEEN UPDATED