With the Gov. Kate Brown's order today, social distancing requirements have been lifted on all transit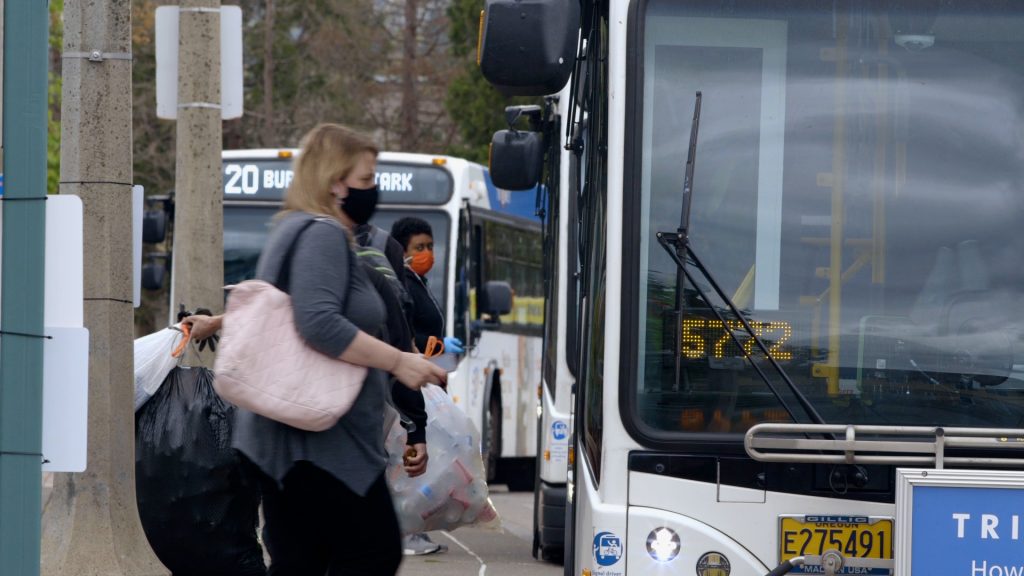 TriMet will no longer be limiting the number of passengers on buses, MAX or WES trains following new guidance Friday from the Oregon Health Authority and Gov. Kate Brown's office. The decision is one step toward a return to normal operations and means riders will no longer have to wait for the next bus if the first one is full.
We had already planned to loosen capacity limits for this weekend's heatwave—through the end of service on Monday—and now with OHA's guidance they will not return even after temperatures cool.
The capacity limits—requiring 3 feet between riders— had been in place for about 11 months due to the spread of COVID-19. We will be working to remove signs and other visual cues placed on seats and our vehicles immediately to help welcome more TriMet riders back on board.
Masks are still required
We're excited that we've reached the point where we can have more people riding with us. It means COVID-19 is on the decline, its spread diminished as the state nears its goal of vaccinating 70% of residents. As part of today's announcement, Gov. Brown said all of the state's remaining COVID-19 restrictions would be lifted by Wednesday, June 30.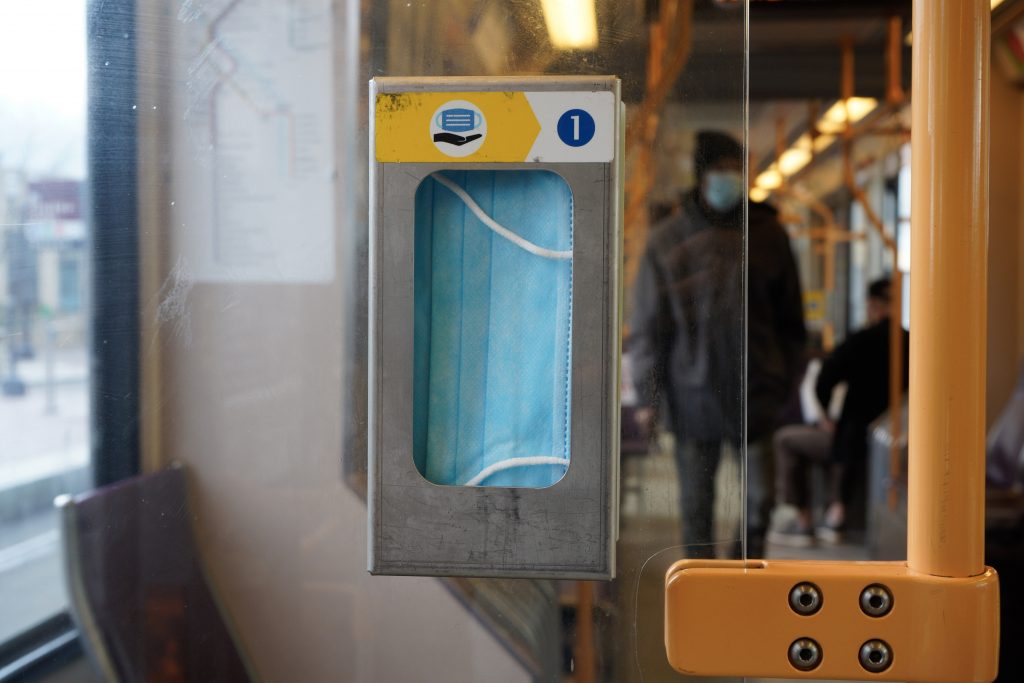 Welcoming more people on board is an important milestone, but it's not the final one. TriMet will continue to require that all passengers wear masks while riding or waiting for a bus or train at transit centers and stations. This requirement comes from the Transportation Security Administration (TSA) and the Centers for Disease Control and Prevention (CDC), and it applies to all mass transportation, both public and private. Due to these being federal regulations, the lifting of the state's restrictions will not change them.
With the the rollback of the state's restrictions, some people may not be carrying their masks with them as often as they used to. We will continue to stock masks on board our vehicles for riders who need them. We understand that it's easy to misplace or forget a mask–and if you don't need one to enter a business anymore, you might not carry one at all–so we want to make it easy for riders to grab one as they board.  
Keep 6 feet from operators
While we will be permanently removing our 3-foot social distancing requirement for riders, 6-foot social distancing is still required between riders and operators. There is a helpful yellow line near the operator indicating the closest riders can be. If you have questions for your operator, please ask them from behind the line.
Riders should also continue to exit from the back of the bus. Not only does that help with the flow of new riders boarding, it helps limit our operators' exposure to those passing by. We thank our riders for their ongoing understanding throughout the pandemic, as guidelines have shifted and changed over the past year.