New track technology is part of the project, which requires disrupting MAX Blue, Green and Red line trains
The curved rail running along I-84 near the Northeast 33rd Avenue overpass has long been an important piece of TriMet's MAX system. It's a stretch that not only carries a lot of trains, it does so as they pick up and maintain speed. From Saturday, May 15, through Sunday, May 23, TriMet will replace rail and other components of our trackway along this stretch as part of the final phase of the MAX Blue Line Improvements project.
During the project, shuttle buses will be serving stations between NE 7th Ave and Gateway Transit Center. Due to the length of the route, riders should plan an extra 30 minutes for their trips, or, if possible, use alternative means of transportation if traveling through that area. We thank our riders for understanding that this is vital work that cannot be performed in the few hours overnight when trains aren't running, and that it will revitalize parts of the MAX system that are more than 34 years old.
For the project, crews will replace a 1,300-foot section of rail eastbound and westbound, for a total of 2,600 feet of new rail. They'll also strip out hundreds of wooden crossties—the perpendicular beams that help support tracks—and replace them with new and innovative versions made of concrete. This new type of tie has only been used once before in the United States and is expected to offer greater durability and more flexibility in how we use them.
We will have roughly 40 contractors and sub-contractors, along with 20 TriMet personnel, working around the clock to ensure the project finishes on time and that trains return to regular service on Monday, May 24.
Trains disrupted
MAX Blue, Green and Red line trains will be disrupted during the project. If possible, we suggest that some riders may want to use alternative means of transportation in the stretch where trains aren't running. With shuttle buses serving stations between NE 7th Ave and Gateway Transit Center, those who are riding with us will want to plan at least an extra 30 minutes for their trips. TriMet wants riders, especially those taking MAX to their vaccine appointments, to plan ahead and check trimet.org/improvements to see if their trips might be affected.
Riders will also want to remember that COVID-19 guidelines remain in place. These include capacity limits aboard vehicles and a face mask requirement for those riding. We do appreciate our riders' patience, as our guidelines are in place to protect their health and the health of TriMet employees.
During the disruption, TriMet staff will be on hand to help riders make their connections and answer questions. Signs will be posted to help direct riders between trains and shuttle buses.
Closure Northeast 13th Avenue near Lloyd
There will also be impacts to some drivers during the project. To help our crews access the work site, and for the safety of drivers and pedestrians, we will be shutting down Northeast 13th Avenue between Multnomah and Holladay streets. Crews will use the movie theater parking lot along Northeast 13th Avenue as a parking and staging area for the worksite, which is about a mile down the tracks.
As with other projects performed during COVID-19, all crew members and employees entering the worksite will receive a health screening and temperature check.
New railroad ties a first for the West Coast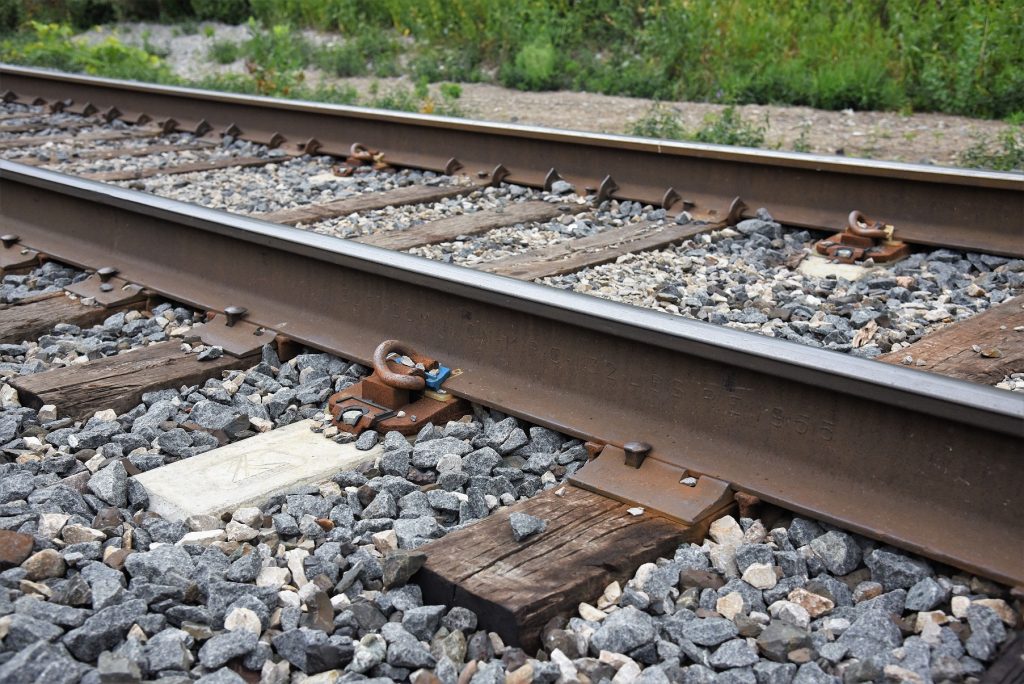 While we've replaced wooden ties with concrete ones before, the ones used during this project are a new technology. With their installation, TriMet will become just the second rail operator in the United States to use them.
They bounce and vibrate the same as wood, giving TriMet more flexibility in where and how they're used. This means the concrete ties can be used interchangeably with their traditional wooden counterparts, which has not been the case with the concrete ties we've used in the past.
"This allows us to basically pull and place any wood tie in our entire alignment and put one of these concrete ties in there," Engineering & Construction Project Manager Ryan Campbell said. "We don't have to pull out every single wood tie. We can just pull out the bad ones and keep all the good ones still in the alignment."
Completing upgrades on Gateway Transit Center rail crossings
Along with the innovative tie replacement work, crews will also use the nine-day disruption to replace the rail crossing on the north side of the Gateway Transit Center. This is the area where buses cross over MAX tracks. Much like the work we performed on the opposite end of the transit center in April, crews will install a more durable crossing made of cast-in-place concrete, creating a smoother ride for bus riders.
Making Transit Better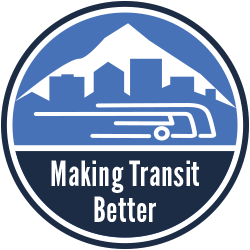 Improving the infrastructure that keeps MAX moving is essential to making the system more resilient and reliable. Over the years, these maintenance and replacement projects have helped minimize unplanned delays and disruptions.
TriMet has completed a number of projects that have increased the durability of the light rail system over the past year. These have included the Steel Bridge MAX Improvements project, MAX Red Line rail replacement and now the MAX Blue Line Improvements project. These upgrades help revitalize the light rail system, reduce the wear and tear on our trains and bring the latest technology to older sections. Learn about past projects and other ways TriMet is Making Transit Better and discover more about the MAX Blue Line Improvements project by visiting trimet.org/improvements.