Extra service will be running and staff on hand starting with Thursday's game, the first to feature more fans in attendance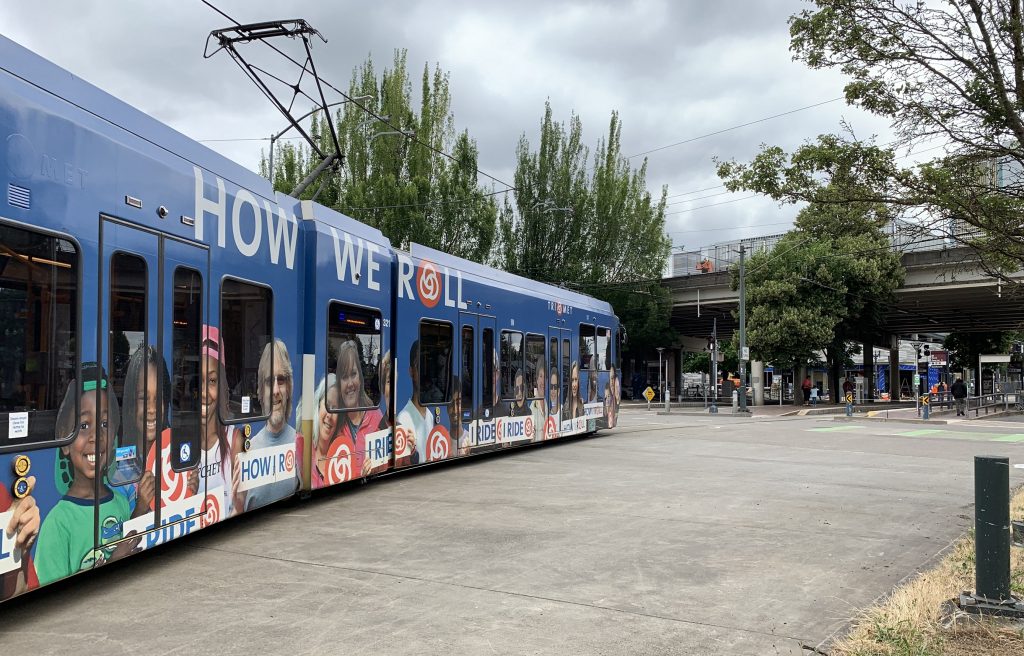 The Moda Center will be opening its doors this week for the Trail Blazer's first home playoff games in two years. Starting on Thursday, May 27, the Moda Center will be offering special sections for fans who have been fully vaccinated, a move that could increase the arena's capacity by thousands.
We're expecting more riders during the playoffs, and we want all of them to understand what our requirements are right now. Many people going to the game will likely be fully vaccinated, and some may even have their vaccination cards on them while riding. But right now, it's important that the same safety requirements be in place for all riders, regardless of their vaccination status. For riders who used TriMet to reach games before the pandemic, this might come as a new experience. We thank them for their understanding, as these requirements are in place for everyone's safety and comfort as directed by the Oregon Health Authority, Gov. Kate Brown's office and the federal government.
COVID-19 precautions—game day and every day
On-board limits: TriMet limits the number of riders on board to allow for social distancing. Those limits are posted near the doors. Seats are also marked off to help riders spread out from others.
Masks: Federal law requires wearing a mask on transit that covers your mouth and nose. TriMet has free masks available in dispensers on all of our vehicles if you need a fresh one. Masks are also required at busy stations and stops.
Social distancing: Plan extra time and please be respectful of others. If there is not enough room on board to spread out from others by 3 feet, please wait for the next bus or train. Another one should arrive soon.
Exiting: Please exit through the backdoor on buses to avoid those boarding at the front. On MAX, please wait for others to exit before boarding.
Extra service and staff to assist
Buses that are at capacity will say so on their displays and won't stop to pick up passengers. However, we will be running extra service trains for the game to help keep people moving. Even with this, trips may take longer than they did before, and we suggest riders plan a little extra time if they can.
The playoffs are an exciting time for Rip City. They bring a sense of hope and a belief that miracles do indeed happen on the hardwood. We know that for the diehard Blazers faithful, you don't want to miss a moment of the action as you cheer the team on toward a deep playoff run—especially after such a long break in the action. TriMet wants to help all those in attendance do that safely. With more fans riding, there are more opportunities to help. That's why before and after the game, we'll also have more staff on hand to assist riders and help them make their connections.
Or more information about what we're doing to prevent COVID-19, go to our webpage trimet.org/health. TriMet thanks our riders for their understanding and is excited about the prospects of a successful playoff run.