Retired, ADA-accessible paratransit bus will help provide reliable transportation for children participating in a child abuse prevention program provided by VOA Oregon
When TriMet Interim General Manager, Sam Desue, Jr. handed over the keys of a retired LIFT paratransit bus to Volunteer of America's Crystal Ross at the LIFT operating facility in Northwest Portland, her face lit up, and you could imagine the smile that was beaming behind her blue mask.
"It's been a very difficult and uncertain year and finding consistent transportation and stable transportation for our clients for this new program that we're about to open was incredibly stressful," she said. "This came at a time where we needed it the most, where our clients needed it the most."
The 2009 Ford E450 cutaway bus will fill a critical transportation need for Volunteers of America Oregon's Family Relief Nursery and Drop-In Services program. It will help transport children, ranging from newborns to age five, to and from the child abuse prevention program. The ADA-accessible bus, which can hold about 15 people, will be retrofitted to ensure the kids can be safely secured in their car seats before it goes into service later this month.
"Transportation is a social determinant of health," said Ross, who runs the program. "With transportation being one of the biggest challenges among all of our clients in our programs, this is going to serve a huge need."
At 12 years old, the bus had reached the end of its functional life for TriMet's paratransit services, but with a new engine, it can help fill a transportation need for Volunteers of America for years to come.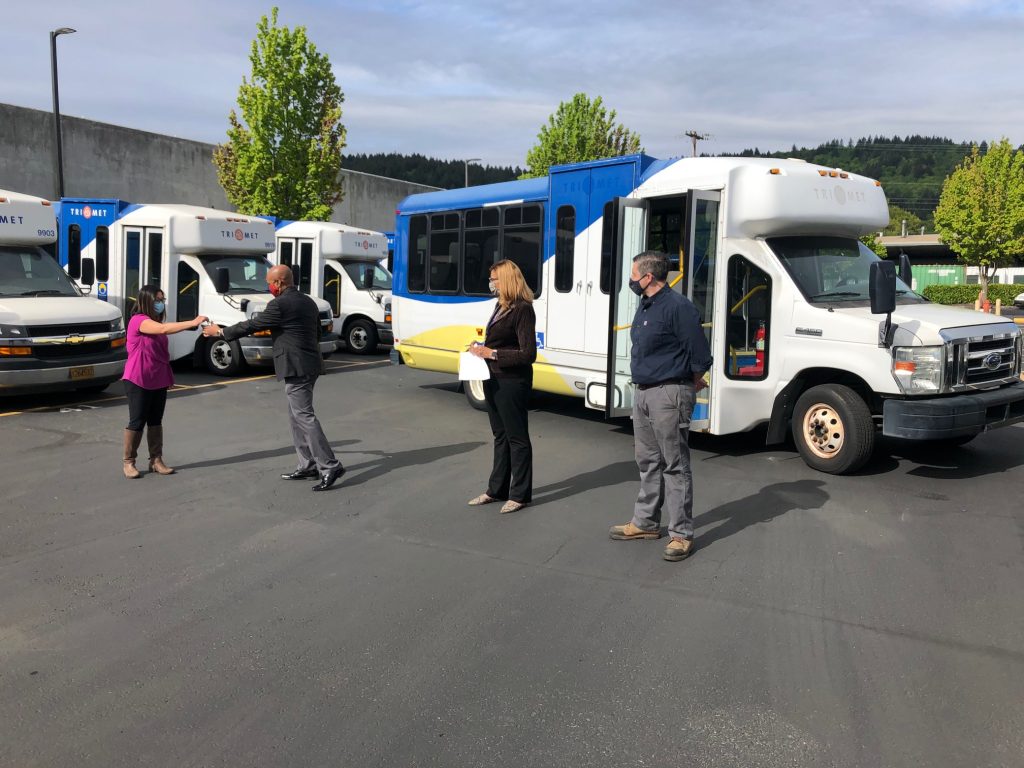 The bus is the latest in a series of donations TriMet has made to support local non-profits, an effort spear-headed by Desue, both under his leadership as General Manager and, prior to that, as TriMet's Chief Operating Officer. Black Futures Farm and Urban League of Portland received retired LIFT buses during the past six months. TriMet also donated a full-size bus to Bybee Lakes Hope Center, an organization that provides transition services to people experiencing homelessness.
"Part of TriMet's mission is to help make our community a better place to live," said Desue. "We are thrilled to be able to offer this LIFT bus to meet children where they are and connect them with services that can help improve outcomes for years to come."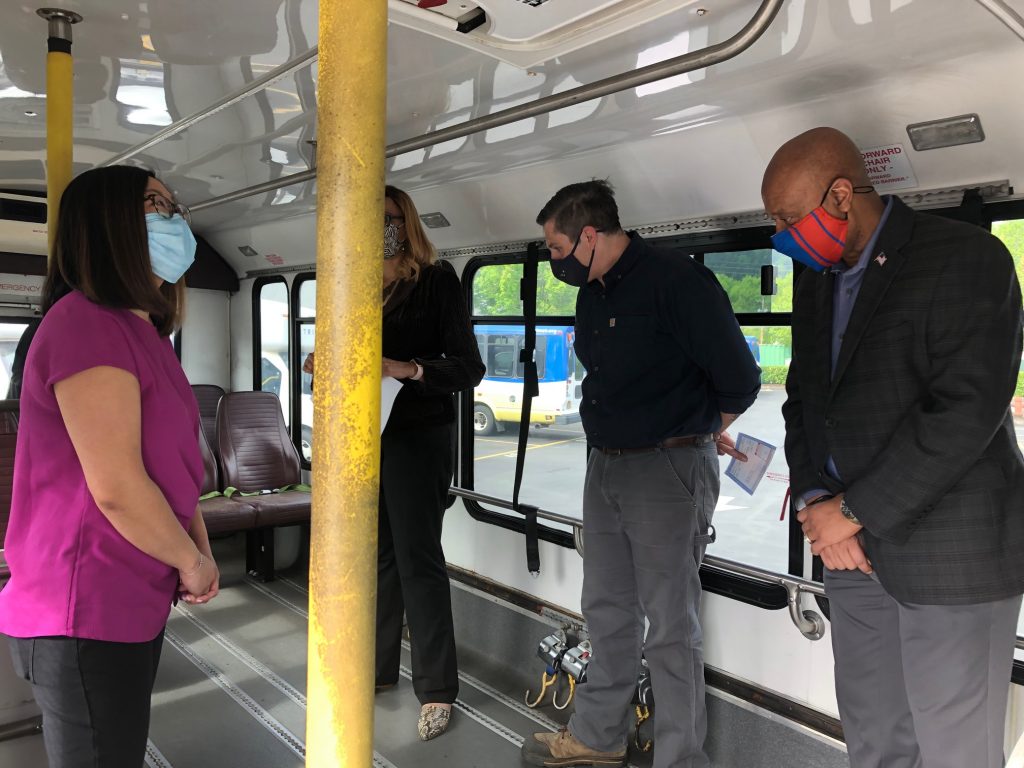 Access Transit Fare programs
TriMet values helping our community and our Access Transit Fare programs provide resources for organizations and people who are living on a low income to use our services for free or reduced cost. Over the last several years, we have helped Volunteers of America Oregon serve their clients with $20,000 in free rides. Our Access Transit Fare programs include:
Low-income fare program – Provides Honored Citizen Fare to qualifying applicants for unlimited rides on buses and trains for $28 a month
Fare assistance program – Provides fares to qualifying 503(c)(3) nonprofits at a reduced cost
Fare relief program – Provides grants of up to $25,000 in the form of reduced fares to eligible non-profit and community-based organizations
High school program – Provides grants youth transit passes in Multnomah, Washington and Clackamas counties
Commitment to equity
TriMet believes access to public transportation is access to opportunity, and we are committed to transit equity. As a public transportation agency, we serve a broad and diverse community. Our values are rooted in ensuring all riders have fair and equal access to transit services, without regard to race, religion, gender, sexual orientation, age, disability or income level. Learn more about TriMet's equity programs as well as our milestones and progress at trimet.org/equity.
About TriMet
TriMet provides bus, light rail and commuter rail service in the Portland, Oregon, region. Our transportation options connect people with their community, while easing traffic congestion and reducing air pollution — making our region a better place to live. Visit trimet.org to plan your trip, check the arrival time of your bus or train, and get more information about our transit agency.
About Volunteers of America
Volunteers of America Oregon is a 125 year old organization. Our mission is to enhance lives by promoting self-determination, building strong communities, and standing for social justice.