Tentative agreement for the 2019-2022 collective bargaining agreement must now get approval from the TriMet Board of Directors and ATU membership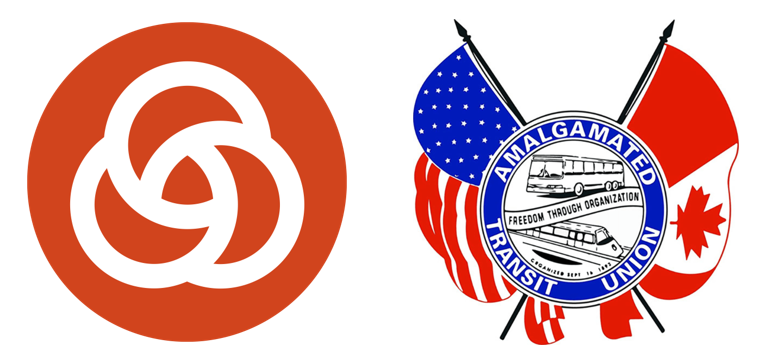 TriMet and the Amalgamated Transit Union (ATU) Local 757 have reached a tentative agreement on a new labor contract regarding the wages, hours and working conditions for TriMet's 2,640 union employees. It comes after a year and a half of discussions, negotiations and mediation sessions between TriMet and ATU Local 757 negotiating teams, and 12 days before an arbitration hearing.
"I'm thrilled that we have been able to come together with the local ATU 757 leadership for a great resolution that reflects a fair balance between the needs of our union employees and the public as we continue to provide safe and reliable transit service," said TriMet interim General Manager Sam Desue, Jr.. "I'm proud of the hard work of the negotiating teams to find common ground during this challenging and extraordinary time."
"I am proud of the ATU 757 negotiating team and membership for persevering through this process," said ATU Local 757 President Shirley Block. "We have fought hard for the wins in this contract because we believe that our front-line workers ARE heroes and deserve fair wages and working conditions. We are proud that the parties were able to work past our differences and come to an agreement and look forward to continuing to improve on our bargaining relationship moving forward. I am looking forward to building a better relationship with TriMet and ATU. Working together is not only better for our members, but for all employees and the community."
TriMet and ATU Local 757 leadership came to agreement on several important factors, including the following:
Wage increase: 3.0% (Dec. 2019, retroactive), 2.5% (Dec. 2020, retroactive), 2.25% (Dec. 2021).
A restructuring of TriMet's apprenticeship and training programs and creation of a tuition program for Service Workers to gain knowledge and skills to further their careers.
$1.00/hr. on Dec. 1, 2021 salary increase for Bus and Rail Vehicle Maintenance Journey Worker classifications.
An increase in road relief stipends for the first time in years, with additional locations added based on changes in service.
An agreement on trading shifts that will reduce the cost of operators missing work.
An agreement that operators can be assigned alternative work if their scheduled work has been canceled.
A reduction in signups to reduce cost and increase efficiency of scheduling.
An increase in Short Term Disability benefits, from $150/week to $300/week.
A payment to employees in the Kaiser medical plan as reimbursement for the premium increases that were passed through to them in the 2020 plan year.
ATU Local 757 leadership will work with represented employees on ratification of the contract and the TriMet Board of Directors will vote on a resolution to authorize the contract agreement at its April Board meeting on Wednesday, Apr. 28. If approved, the new Working and Wage Agreement will cover a three-year period, from December 2019 through November 2022. Salary increases will be applied retroactively to the start date of the agreement.
View the tentative contract agreement at trimet.org/newcontract.
View the last Working Wage Agreement here.