MAX Red Line disrupted March 6-7 to allow crews to install the span of new rail near Cascades Station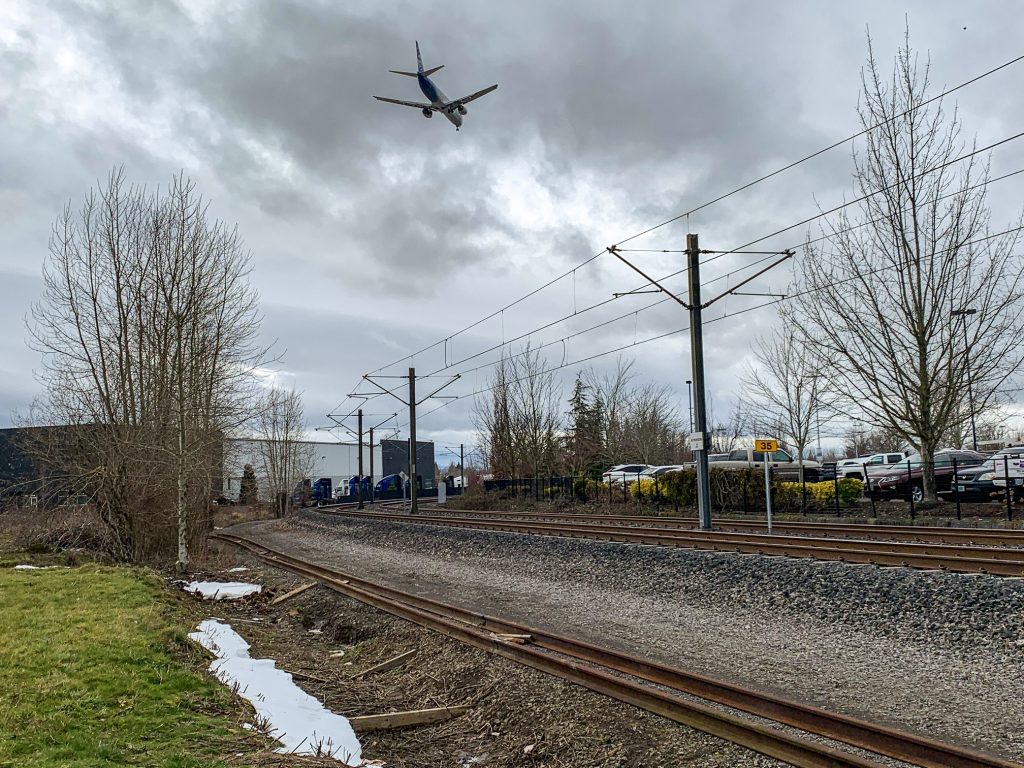 TriMet will soon begin work replacing rail along a slightly curved stretch of MAX Red Line spanning 200 feet near Cascades Station. This is part of our effort to keep this section of track resilient and create a smoother ride. From Saturday, March 6, through Sunday, March 7, MAX Red Line service between Gateway Transit Center and Portland International Airport will be disrupted to allow crews to perform these improvements. Shuttle buses will be serving stations between Gateway and the airport. We encourage riders to plan a few extra minutes if they're traveling in this section during that weekend.
Shuttle bus locations
At Gateway Transit Center, shuttle buses will depart about 3 to 5 minutes after the arrival of MAX Red Line trains. With social distancing measures still in place to protect against COVID-19, we're continuing to limit the number of riders on all buses and trains. TriMet staff will be on hand to help riders make their connections, and signs will be posted directing them to where shuttle buses will be located.
The shuttle stop at Portland International Airport will be on the lower level, at the south end of the "arrival lane. Signs will be posted throughout the airport leading to the area where TriMet buses will pick up riders and take them to Cascades Station.
MAX Red Line Improvements
The pre-construction work will begin on Monday, March 1, when crews will start welding together the new pieces of rail. This prep work will be done during regular service hours without disrupting MAX service.
Once the pieces have been connected, crews will tear out about 1,000 feet of rail and replace it with new pieces on the northern side of Cascades Station. While TriMet tries to complete as much work as we can after hours, to not disrupt riders, that won't be possible during this project. It will involve some heavy lifting, requiring the use of Hy-rail equipment to move and situate the rail in place. Once the new rail has been set and connected, we'll run a test train through the section on Sunday night to make sure everything is in proper working order before reopening the Red Line at the start of service on Monday, March 8.
Portland International Airport MAX Station reopens
The Portland International Airport Station, which has been closed on and off for nearly a year due to airport construction, will reopen ahead of the disruption on Sunday, Feb. 28. Riders may notice a slightly new look.
Ticket machines and Hop readers have moved to the opposite side of the walkway from where they were previously. As riders walk toward the terminal, they'll notice that ticket machines and Hop readers are now located on the right. Overhead, there will be more open sky, with less building cover obscuring views. The station has been closed since last March, just prior to the spike in COVID-19 cases that led to Oregon Gov. Kate Brown's initial stay-at-home order. That and the growing urgency around the pandemic halted, postponed or slowed some construction projects. However, the multi-phase makeover of the airport has been able to continue. We appreciate our riders' understanding while the station has been closed and look forward to continuing to be the easiest way for travelers to reach their final destinations. 
Making Transit Better
TriMet wants to keep the region moving safely well into the future. MAX improvement projects help us accomplish that. These important upgrades make MAX more reliable and resilient, improving sections of the system so they're less likely to require unplanned disruptions in the future. Riders also will notice smoother rides.
The upcoming project continues work that was completed in November, when we performed rail tamping on the same section of track. Another recent project was the rebuild of the MAX system across the Steel Bridge last summer, our most ambitious of these projects to date. Lasting four weeks, that project replaced switches, rail and signal equipment, all located at a point in the system where every MAX line meets.
We thank our riders for their patience as we work to improve the system. With shuttle buses running during the disruption, we do encourage that riders plan ahead and understand how we're operating during the pandemic.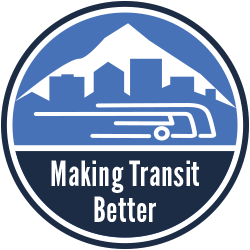 If you need help or have questions, our Rider Support team is available via text message at 503-238-7433 and on Twitter at @trimethelp. You can call or text them daily between 7:30 a.m. and 5:30 p.m. at 503-238-7433 or online at support.trimet.org.