Developed with wide community input, plan serves as a guide for jurisdictional partners to include transit-focused improvements in pedestrian projects
New sidewalks, brighter lighting, and safer crossings: It's all in the mix of TriMet's new Pedestrian Plan. The plan provides a roadmap to make walking and rolling to transit throughout our service area safer, easier and more comfortable. When you ride transit, your trip begins before you hop on a bus or train, and getting there can be the most challenging part. That's why TriMet works with cities, counties and other jurisdictional partners to identify improvements that can benefit our riders. Our Pedestrian Plan will help inform decisions about which projects we believe should take priority as partners perform work to make our transportation system work better for everyone, for every leg of their trip.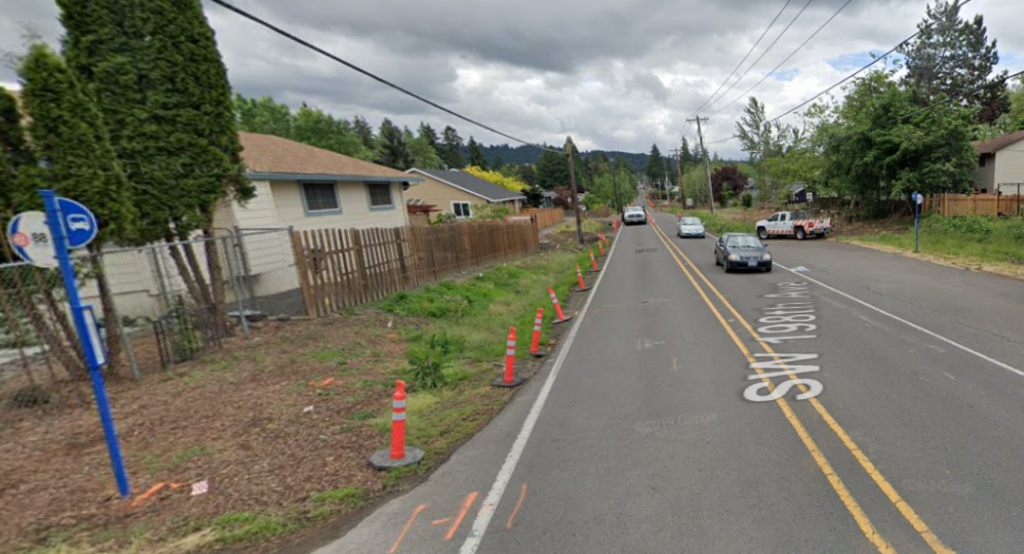 Getting here
TriMet conducted broad outreach to learn where riders would like to see improvements outlined in the plan. More than 1,300 people participated in an online survey about the plan, and an online open house, which was held to refine the proposal, drew 275 visitors. People had the opportunity to identify locations where investments in sidewalks, brighter lighting and safer crossings would make it easier for them to access and ride transit. They identified five primary areas of concern:
Crossings: Unsafe, missing or not clearly marked
Gaps: Missing sidewalks, long distances between transit stops and missing pedestrian or bike connections
Lighting: Dark crossings and transit stops
Sidewalks: Missing, cracked and/or not ADA-compliant
Security: Feeling of insecurity due to lack of lighting or proximity to cars
TriMet grounded the plan's development in values of safety, equity and demand for service. We worked with stakeholders from cities and countries throughout our service district, community-based organizations, large regional employers, community colleges and advocacy groups, including our Committee for Accessible Transportation and Transportation Equity Advisory Committee, to refine and finalize the proposals.
What's next?
With today's approval of the Pedestrian Plan by the TriMet Board of Directors, the plan is set into action. TriMet will work with our partners on the city, county and state level to help identify investments that serve the needs of those who walk or roll to transit. We'll share technical resources for implementing the plan, collaborate with our partners on grant applications, and will track and evaluate improvements as they are implemented. Learn more about the plan and how we got here at trimet.org/walk.