Dog spends two months on the streets of Portland until a chance encounter and a flier lead to an emotional reunion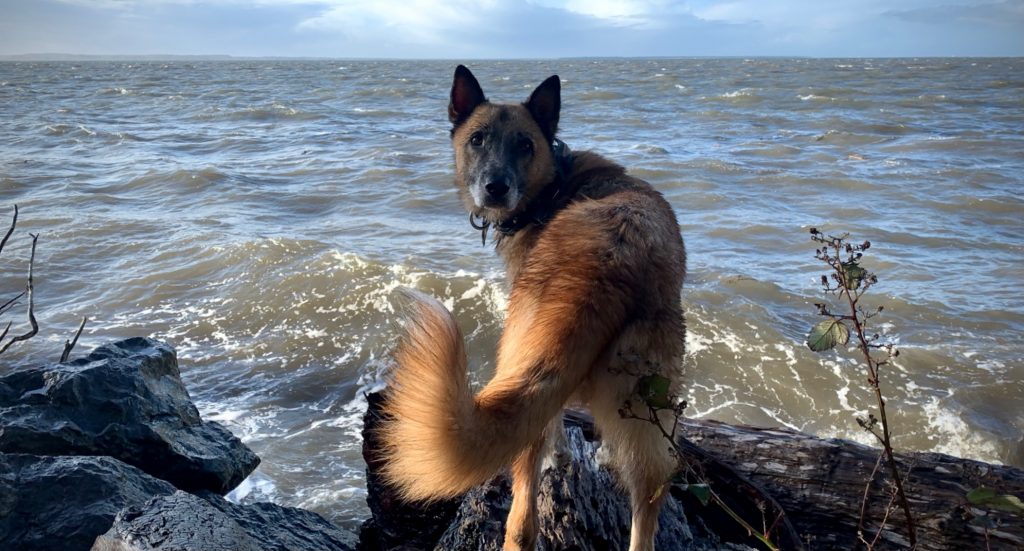 Two months after vanishing, there were only a few clues about Fennec's whereabouts, and none were concrete. The 6-year-old German Shepherd and Husky mix had disappeared without a trace more than 100 miles from home. His desperate owner, Kira Beck, had left the dog with an acquaintance and was losing hope she'd ever find him.
Then one day in September the phone rang. On the other end, TriMet Customer Service Representative Pam Whelden told Beck she'd seen Fennec alive and well in Downtown Portland.
Beck instantly burst into tears. The Astoria resident had driven to Portland multiple times to search for her dog. However, with so much distance to travel, the search was beginning to feel like a lost cause. Whelden's call gave her renewed hope that her dog was safe and healthy. She jumped in her car, in spite of its slipping clutch, and drove back to Portland immediately.
The news about Fennec was bittersweet. Against the backdrop of nightly protests, teargas and noise, Fennec—known as Fenn Fenn—had possibly been living near Downtown the entire time. That's where Whelden discovered him while out doing her job.
As part of TriMet's on-street customer service team, Whelden spends her days with a ground-level view of the community. Part of a seven-member team, she helps riders make connections and reach their destinations. It's through building relationships and being familiar with all the people who make up our community that a reunion like this could happen.
A two-month search
Fenn Fenn went missing in July.
Beck doesn't know exactly how he got out, though he could have escaped through the front gate of her acquaintance's Southeast Portland home. Beck had intended to leave the dog there for a while and returned to Astoria. When she heard that Fenn Fenn had disappeared, she was devastated and immediately drove back to find him.
During that first trip to Portland over the summer, Beck printed out and distributed fliers. She posted to Paw Boost, a website where pet owners can provide details about their lost animals. She searched Downtown and checked underpasses and parks. She stayed committed even when none of that worked, making even more trips to the city in the hope that she would uncover a clue to her dog's whereabouts.
When Whelden first saw Fenn Fenn, he'd already been in Downtown Portland for a month. He was now living with a man Whelden had grown to know who said he acquired the dog from another man. He called the dog "Sparky." The day before, Whelden had seen the dog's picture on a flier, and the resemblance was striking. "Sparky" looked like the dog on the flier, if a little skinnier.
A month passed before Whelden saw the man and dog again standing near the Pioneer Place/SW 5th Ave station. Seeing that the man looked a little beat up, she asked what happened. He was down by the river with the dog a couple days back, he said. He wasn't paying attention when the dog suddenly lunged for the water, sending him tumbling over. The dog just wanted to go for a swim.
That's when it clicked into place for Whelden. In many of the photos she'd seen of the missing dog, he was frolicking in the water. "Oh my, this is the same dog," Whelden thought as she started taking pictures. She immediately texted the photos to the number she saw on the flier, and then she called.
As Beck cried on the other end, Whelden described where the man would likely be once Beck arrived in Portland.
It took Beck two hours to reach Portland, and by then the man and the dog were gone. She spent several more hours searching Downtown and various camps, following the leads that Whelden had given her. Finally, she found them by an overpass and carefully explained the situation. Without hesitation, the man gave the dog back. He even handed her what he'd gotten for Fenn Fenn—a few toys, some food and a bowl—and said goodbye to the dog he knew as "Sparky."
"I could tell that he cared for the dog," Beck says. But after two uncertain months, Fenn Fenn and his original owner had been reunited.
An animal lover herself, Whelden says she often checks websites like Paw Boost so she can be on the lookout for missing pets. In addition to assisting riders, Whelden says she and the other on-street customer service team members try to look out for people's animals, children and belongings too. In her eight years with TriMet, she and her colleagues have stayed with children until their parents returned and held on to lost items such as briefcases and phones, but she has never encountered a situation like this.
"I felt so happy for the dog," Whelden says. "And I knew the dog was happy. You can just tell by looking at the eyes."
Fenn Fenn has since rejoined Beck in Astoria where he likes to play with her other dogs—especially in the water.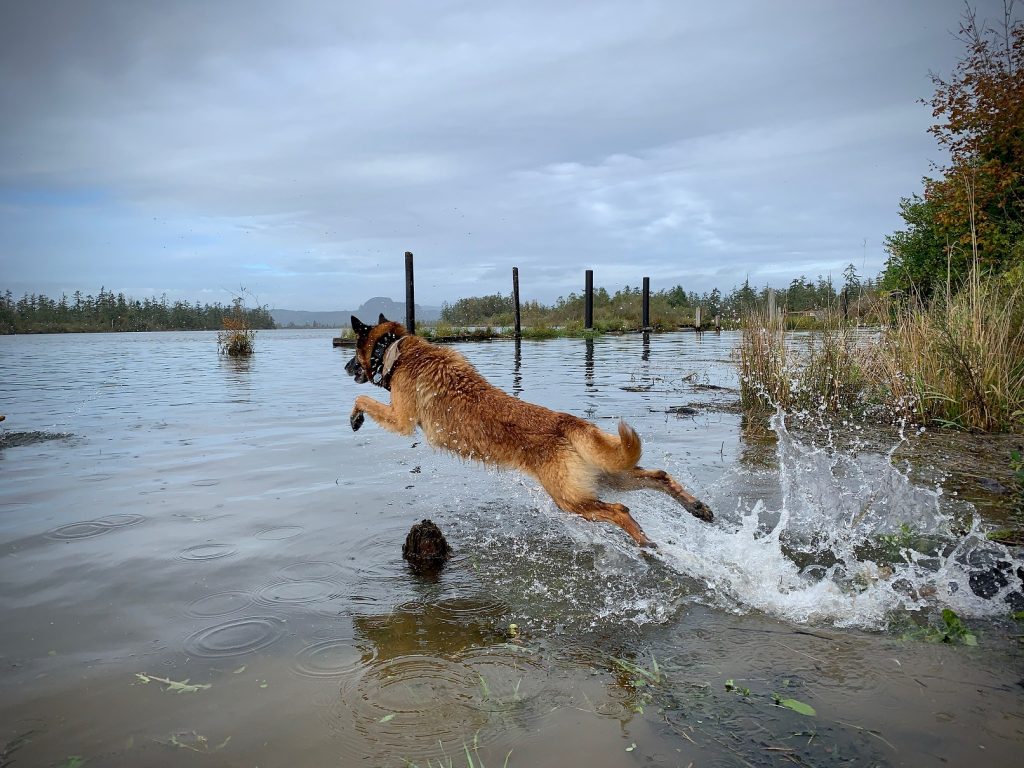 "I'm happy I have my dog back," Beck says. "And he always seems happy now."
She's grateful that someone from TriMet would take the time and energy to help track down her lost pet. It gave her hope at a time when she had little of it left.
"I know he had a tough two months, but he's back home now," Beck says. "I can tell he's changed a bit, but I think he's actually happier now. Before, he didn't want to be inside." But now, he doesn't mind it at all.