Precautions are in place to keep you moving through snow and ice, and to help slow the spread of COVID-19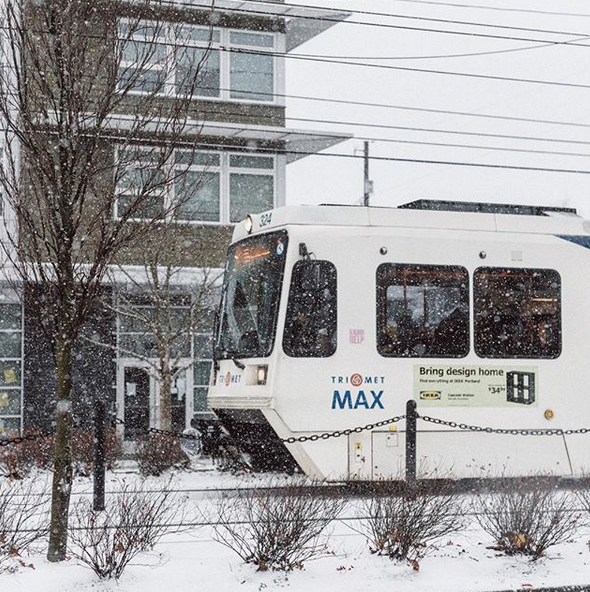 During this challenging year, TriMet has continued working to keep people moving safely every day. As the potential for winter weather approaches, we're bracing for the possibility of snow and ice, or other weather conditions that might slow or disrupt service. While we're hoping for a mild winter, the possibility of snow, ice, freezing rain and high winds requires taking extra precautions for everyone's safety.
The unchecked spread of COVID-19 throughout our region has also made it necessary to put in place—over the course of several months—new guidelines and requirements that will be important to continue following to reduce everyone's risk of exposure as temperatures drop. 
Moving through the snow and ice
Safety is TriMet's top priority, and we have the equipment, plans and staff to address different weather situations and help those who are using transit have peace of mind. However, we do encourage patience, as weather can change suddenly, and drastically, during the winter.
For the second consecutive year, we have 25 trains equipped with ice cutters. These trains run after hours to shave thin layers of ice off the overhead wires to keep service rolling. The MAX system also comes equipped with rail-switch covers, nearly half with heaters, to prevent the build-up of snow and ice.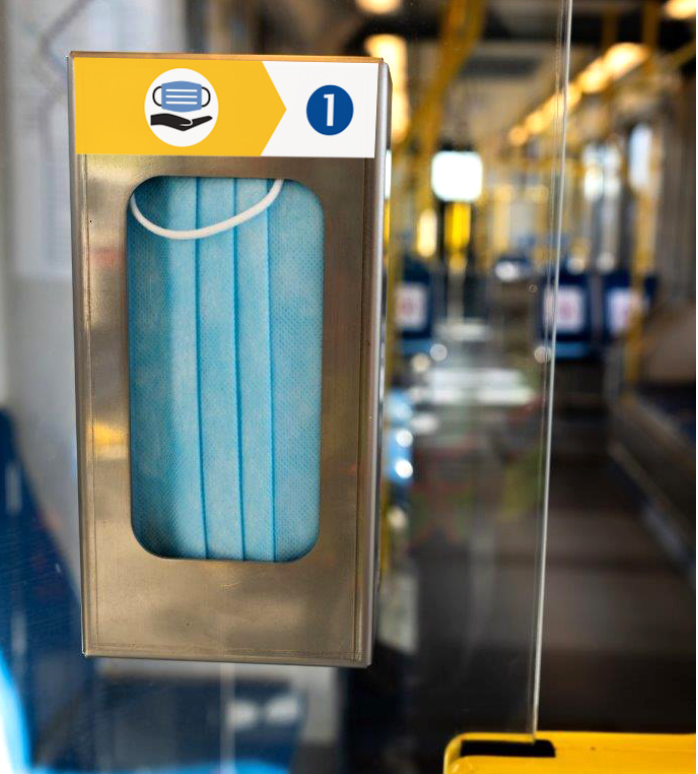 We monitor forecasts throughout the day to stay prepared. In the early morning hours before service we send out "snow birds," employees who check conditions on high-elevation bus routes. More buses than ever, a total of 543, come equipped with dropdown chains, which are deployed if weather conditions become dicey while a bus is in service. All buses are also provided with five sets of tire chains, which they'll use if it snows. Depending on the severity of the weather, some or all of our fleet will be chained. This will impact service, as buses cannot exceed 25 mph when chained.
Although MAX and WES Commuter Rail both run well in the snow, MAX trains may be delayed by cars stuck on the tracks, or by debris or downed branches. Extreme weather, especially thick ice and high winds, can impact trains and disrupt service.
COVID-19 precautions
COVID-19 has changed how people interact with each other and engage with the community. It's also changed how TriMet operates. We continue to work closely with the Oregon Health Authority and take their direction to make riding transit as safe as possible.
To promote good ventilation, some bus windows may be partially open this winter to allow for more fresh air to circulate. A similar effect is achieved at stops when the doors open to let riders on and off. We suggest dressing warmly in layers as buses may be a little colder than they normally would be. Some people might want to double-up with a mask and a warm scarf. Consider bringing a second just in case your first becomes too wet to use comfortably—or you can grab a mask from a dispenser when you board. Make sure that it completely covers both your mouth and your nose.
We will continue to limit the number of passengers on buses and trains. For most buses, this means between 19 and 24 people. For MAX, it means between 22 and 26 people depending on the type of train. A sign on the front of the bus will indicate whether it's full. If that happens, another bus will be along shortly. We do appreciate our riders' patience and understanding of the measures we're taking to help keep everyone healthy this winter.
Partnerships keep us moving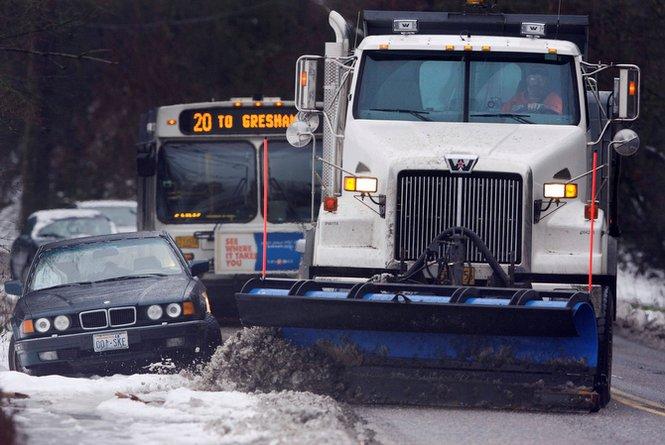 Being ready for winter weather takes teamwork, with partners like the City of Portland, the Portland Bureau of Transportation, the Oregon Department of Transportation and others stepping up to help keep transit moving. They clear the roads so our buses and trains can help you reach your destination. They focus on our busiest bus routes and key MAX intersections. This allows TriMet to continue providing as much service as possible.
As we continue preparing, we encourage our riders do the same. We want to remind those who are riding to stay alert and be careful, both in taking provisions to remain healthy and in being safe when traveling.
Bundle up, plan extra time, pack your mask and check trimet.org/alerts before you go.
Use caution getting to and from stops and stations, as well as at transit centers and Park & Rides. Wherever there are stairs and platforms, please be careful and look out for slick spots.
Check out our winter riding tips at trimet.org/winterweather and sign up to get service alerts by email or text at trimet.org/email
Before heading out, always check the weather report and trimet.org/alerts. Bundle up and be sure to grab your masks.
With winter on the way, TriMet, along with our partners, will do all we can to help keep those who are traveling right now moving safely. People continue to use transit for essential trips, such as accessing food, medicine or jobs, and we want to help make that happen even when the weather turns bad.