High-capacity bus service begins to take shape as crews mark construction milestones along the 15-mile Division Street corridor
TriMet is continuing construction of the Division Transit Project, which will bring faster, more reliable transit service to the 15-mile Division Street corridor. The new line, which will replace the current Line 2-Division, will feature longer, high-capacity buses running between Downtown Portland and Gresham.
"TriMet understands much of daily life is on hold due to the COVID-19 pandemic, but the Division Transit Project helps build the road to our future," said TriMet General Manager Doug Kelsey. "Better transit service benefits the entire community, by helping to ease congestion, making the transportation system more equitable and curbing carbon emissions."
The Division Transit Project will:
Reduce travel times on our third-busiest bus line (pre-COVID-19) by up to 20%
Bring 28 blocks of bus/business access lanes to help keep buses out of traffic congestion
Speed up trips with transit priority signal upgrades that let buses go before autos
Use 60-foot articulated buses for greater capacity, with three doors for faster boarding
Create 42 enhanced bus-stop stations with amenities like shelters, lighting and real-time arrival information
Learn more about the Division Transit Project.
Station shelter prototype constructed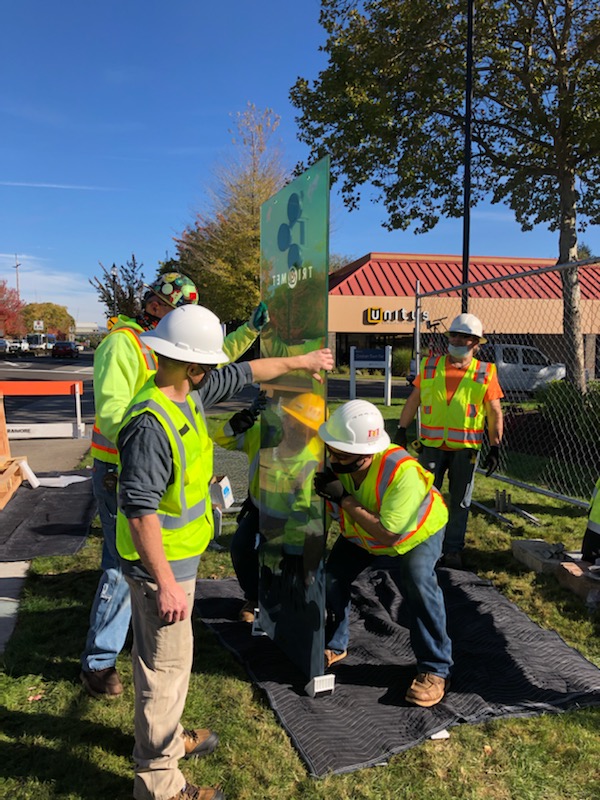 This week, crews with the Division Transit Project contractor, Raimore Construction, installed a temporary station shelter prototype at NW Division Street and Eastman Parkway in Gresham. The mock-up will provide TriMet an opportunity to look at the functionality of the pedestrian pass through station design. The pedestrian pass through is one of four unique designs developed for the project and provides space for curb-level boarding at any of the bus's three doors. TriMet will study the prototype and evaluate the station for style, safety and accessibility.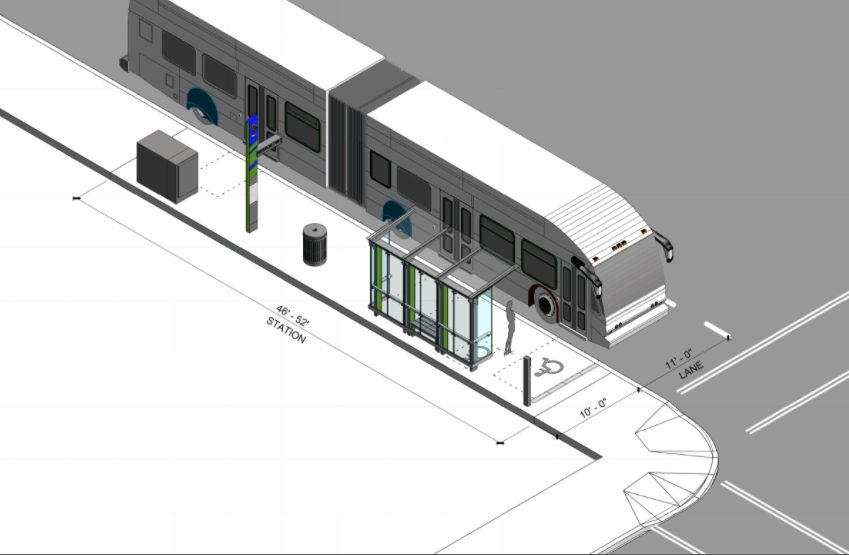 Shelters for Division Transit Project will be designed specific to the station's location. Every shelter will feature integrated lighting and a windscreen. Shelter amenities will include TransitTracker™, weather protection, seating and garbage cans.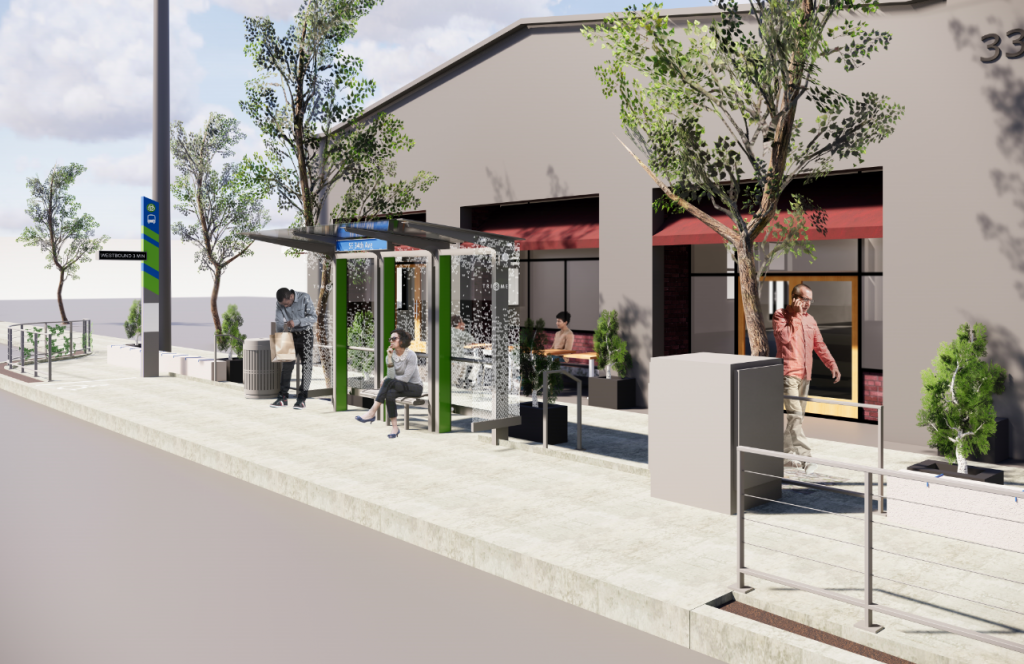 Construction of the station prototype expands a growing list of milestones achieved on the project, which is on track to begin service in fall of 2022. Since January, crews have:
Poured 19 station platforms
Created 7 bioswales
Built 5 new pedestrian safety islands
Installed 1 new signal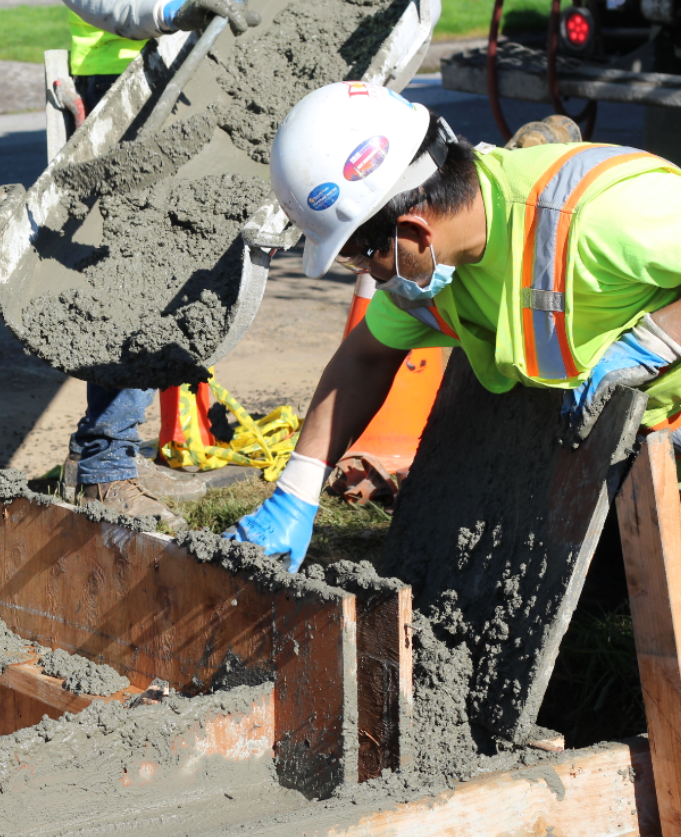 Investing in our future
The Division Transit project's total price tag is $175 million, with half coming from the federal government and the remainder from local sources. The Federal Transit Administration awarded TriMet $87.4 million for the project in January. It has created more than 1,400 jobs, including 650 construction jobs and more than 780 indirect and induced jobs. Construction of the project resulted in Oregon's largest-ever contract award for a certified Disadvantaged Business Enterprise (DBE). Learn more about TriMet's DBE programs and commitment to diversity, equity and inclusion.
Making transit better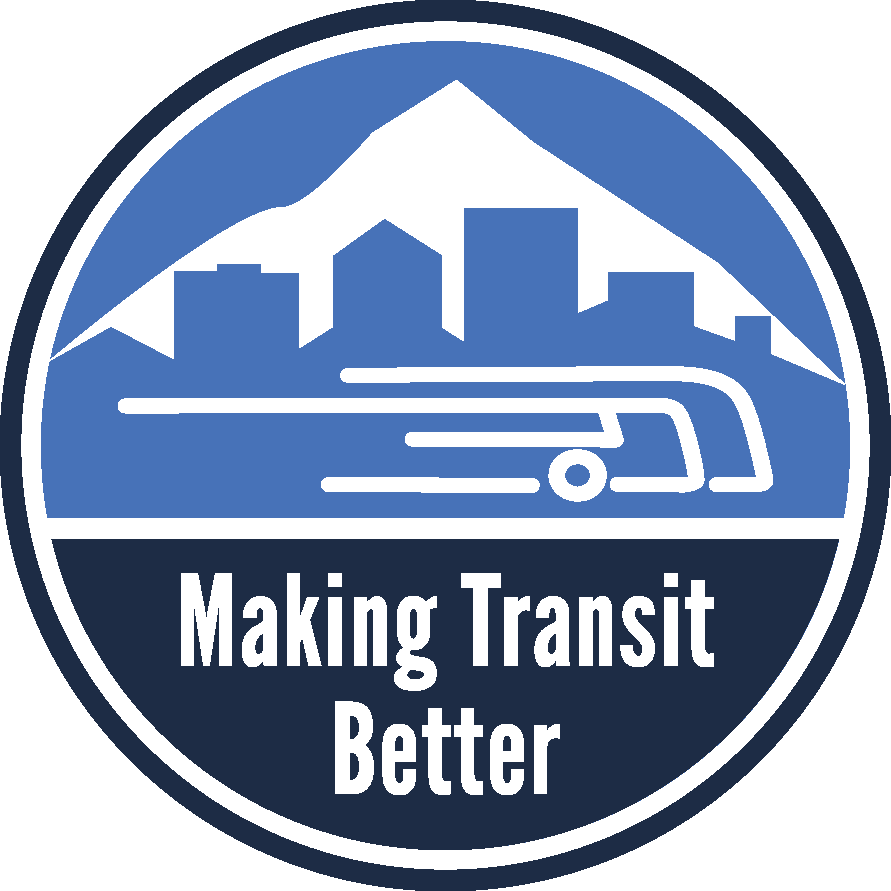 The Division Transit Project is part of our capital-investment program to make transit better and help the region's transportation system work for everyone. When trips on our buses and trains are safe, fast and reliable, transit becomes a more viable option for getting to work, school, appointments and events. As transit use increases, congestion and air pollution decrease. So we're not only improving the ride, we're helping to drive the livability of our community and advance climate goals that benefit us all.