PSU's Center for Public Interest Design contest asks how retired light rail vehicles might be reimagined as part of an innovative approach to address social and environmental issues, as well as the COVID-19 pandemic
How could a retired TriMet MAX train help address some of the most critical issues facing the Portland metro region, the nation and the world today? Could they serve as a food train for those struggling with hunger, or a hygiene station or temporary storage facility for people experiencing homelessness? Could they provide a rolling facility for COVID-19 testing or vaccine delivery?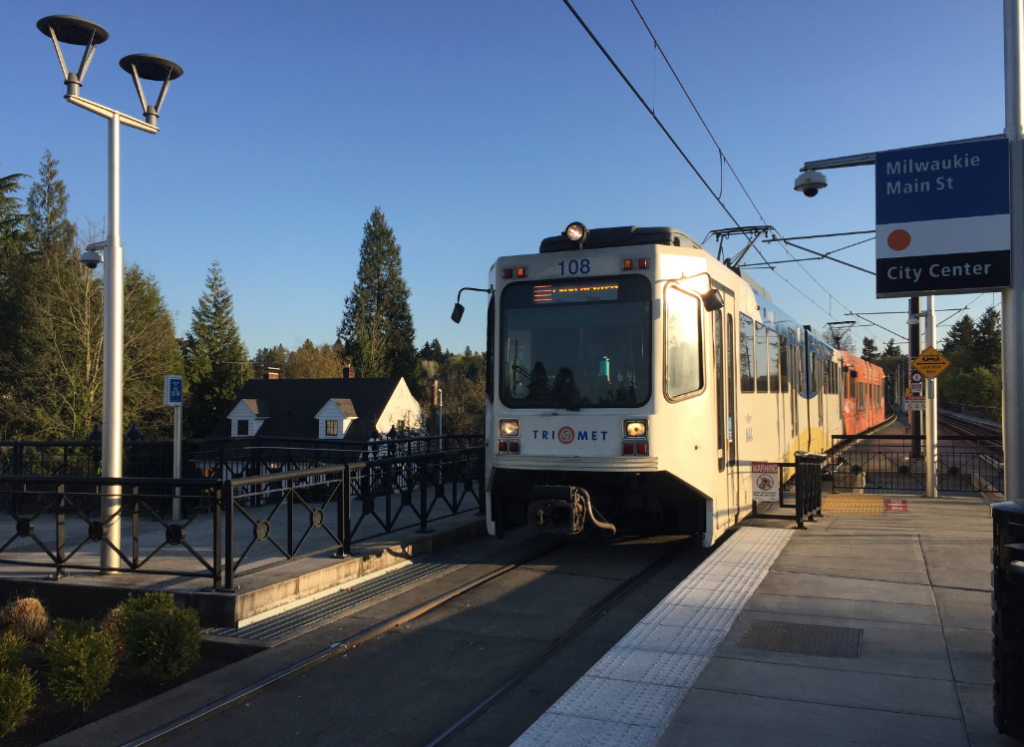 A unique design competition hosted by Portland State University's Center for Public Interest Design challenged participants to re-envision the use of TriMet's oldest MAX light rail vehicles, which we will begin retiring in a few years. While contestants had the freedom to approach their designs from any angle, they were encouraged to find new uses for the trains that could help address homelessness, climate change, racial inequality or other social, environmental or public health crises, including the COVID-19 pandemic. The public can view and vote on the designs at the 2020 Re-purposing Light Rail Cars Design Competition event at the Oregon Rail Heritage Center on Tuesday, Aug. 25.
Competition spurs big ideas
"Wouldn't it be amazing to find a new way to reuse these old trains that continued the legacy of transit—connecting people with services, with opportunities, with the community we so value," said TriMet General Manager Doug Kelsey.
The competition grew out of an idea by TriMet General Manager Doug Kelsey to find a way to re-purpose our Type 1 light rail vehicles while addressing a public need and, ideally, keeping the trains from becoming scrap.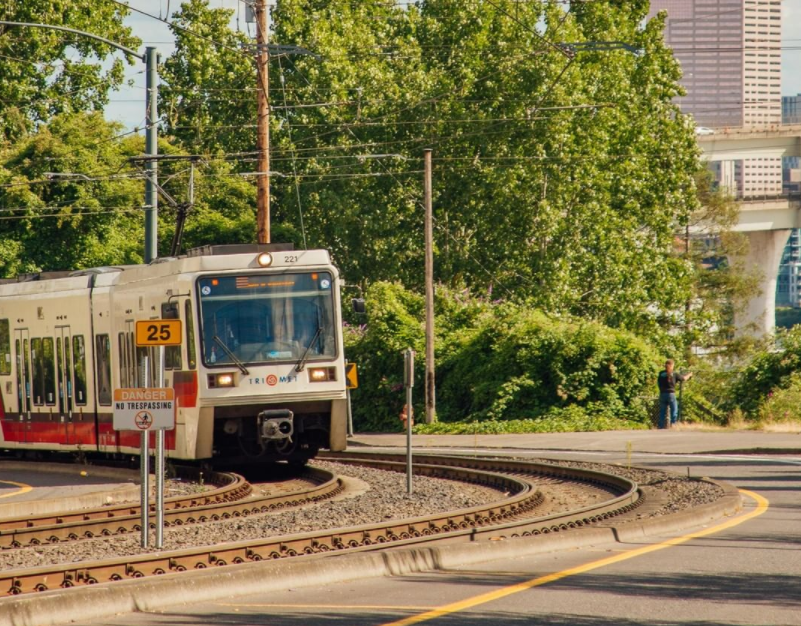 "It's time to get creative to the challenges facing our region today," said Kelsey. "As cities and counties struggle to get people off the streets and into housing, could these vehicles be split up into small apartments, like tiny homes, to help those in transition?"
The competition is designed to get people thinking about new ways to address issues facing our community as well as produce ideas for re-purposing transit vehicles for the public good, although they may not necessarily be applied to TriMet's retiring trains.
Re-envisioning our oldest MAX trains
The 26 Type 1s were the original trains on the MAX system and have been in service for nearly 34 years. They have stairs at every door and must be paired with other trains to provide ADA accessible MAX service. We will begin to retire these vehicles in 2022 as we begin bringing in the next generation of light rail vehicles.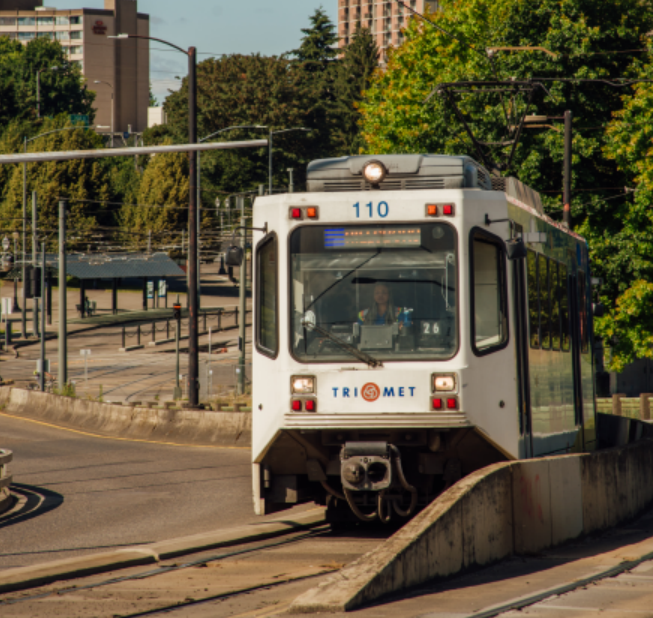 Type 1 MAX train
First year in service: 1986
Total number of cars: 26
Interior space: 680 square feet
Designers in the contest had the option to base their designs on the Type 1 trains or our Type 2 vehicles. The Type 2s were the first low-floor light rail vehicles put into use by a transit agency in North America. They've been in service since 1997. The Type 2s are being renovated over the next five years, so their retirement date is undetermined.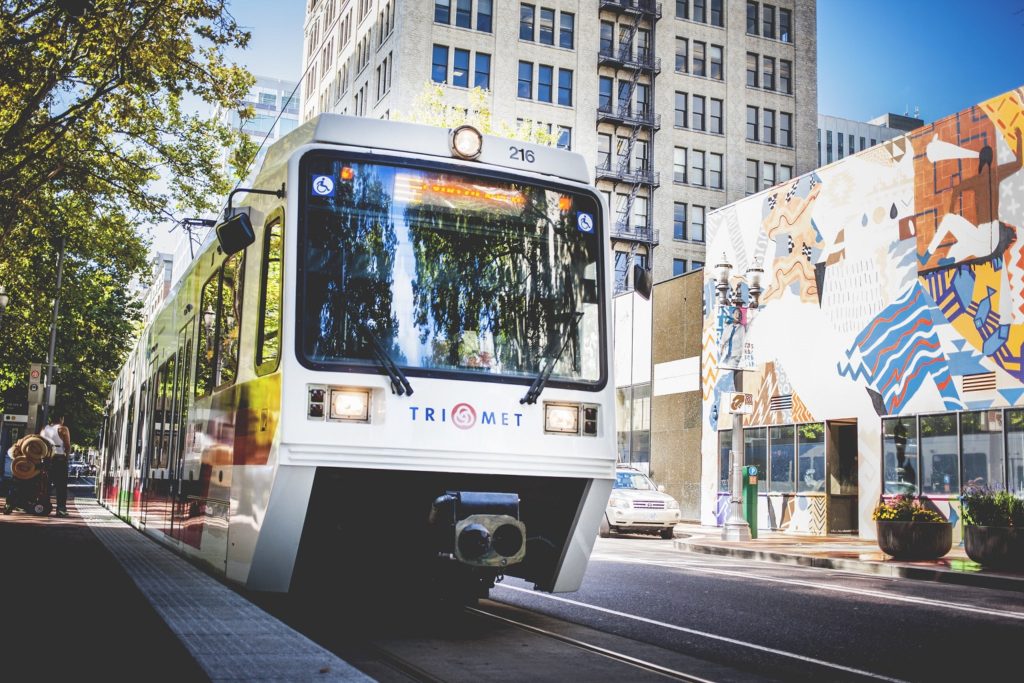 Type 2 MAX train
First year in service: 1997
Total number of cars: 52
Interior space: 720 square feet
See the designs and meet the winners
Winners of the design competition will be selected during the 2020 Re-purposing Light Rail Cars Design Competition event at the Oregon Rail Heritage Center on Tuesday, Aug. 25, between 4 p.m. and 7 p.m. The public will have the opportunity to see the designs, meet the creative minds behind them and vote on their favorite for the peoples' choice award. Space is limited, and those wishing to attend are asked to register in advance. Due to COVID-19, everyone who attends will be required to wear a face covering and encouraged to maintain 6 feet of physical distance from others. The exhibit will be set up to facilitate one-way traffic for viewing. Design posters and additional information will be posted online for those who are not able to visit the museum in person.