The Steel Bridge MAX Improvements project, underway from Sunday, Aug 2, through Saturday, Aug. 29, comes with unique efforts
TriMet is just a few days away from starting the largest MAX revitalization project in our light rail system's 34-year history. Beginning Sunday, Aug. 2, and lasting through Saturday, Aug. 29, the Steel Bridge MAX Improvements project will close the bridge to all bus, MAX and automobile traffic.
Crews will be working 24 hours a day, and more than 75 feet above the Willamette River, to make important upgrades that will improve service in the future. This isn't the type of project crews can do after service hours, when trains aren't running. It's a heavy lift that will require a major disruption to MAX service. To help keep people moving, shuttle buses will take riders across the river during the 28 days when the bridge is closed.
During the disruption, TriMet encourages people to consider changing their trips to avoid busy commuting hours, using the Portland Streetcar, working from home, biking or walking, or using other transportation, if possible. The lower portion of the bridge will remain open, allowing people to bike or walk across the bridge. On average, it takes about 15 minutes to walk from the Rose Quarter Transit Center to the Old Town/Chinatown Station.

To plan your trip in advance of the disruption, go to trimet.org/tripplanner.
Not only will this be TriMet's largest MAX improvements project to date, but it will also come with a few firsts. These distinctive changes will not only help keep riders moving during the project, they're intended to keep them safe and healthy as well.
Service Changes
Bus and MAX service will not cross the Steel Bridge. Instead, shuttle buses running between Rose Quarter Transit Center, Union Station and Old Town/Chinatown will take riders across the river during the first 27 days of the project.
On the final day, Aug. 29, the disruption will expand on the east side to accommodate the required testing of the newly upgraded track and systems. There will be no MAX service between Lloyd Center/NE 11th Ave and Old Town/Chinatown, and between Albina/Mississippi Station and Union Station. Shuttle bus service will be extended on that final day.
Riders should plan an extra 30-45 minutes during the disruption. Due to our limit on the number of passengers who can ride a shuttle bus at once due to COVID-19 precautions, riders may have to wait for another if the first one is full.
New steps to keep riders safe and moving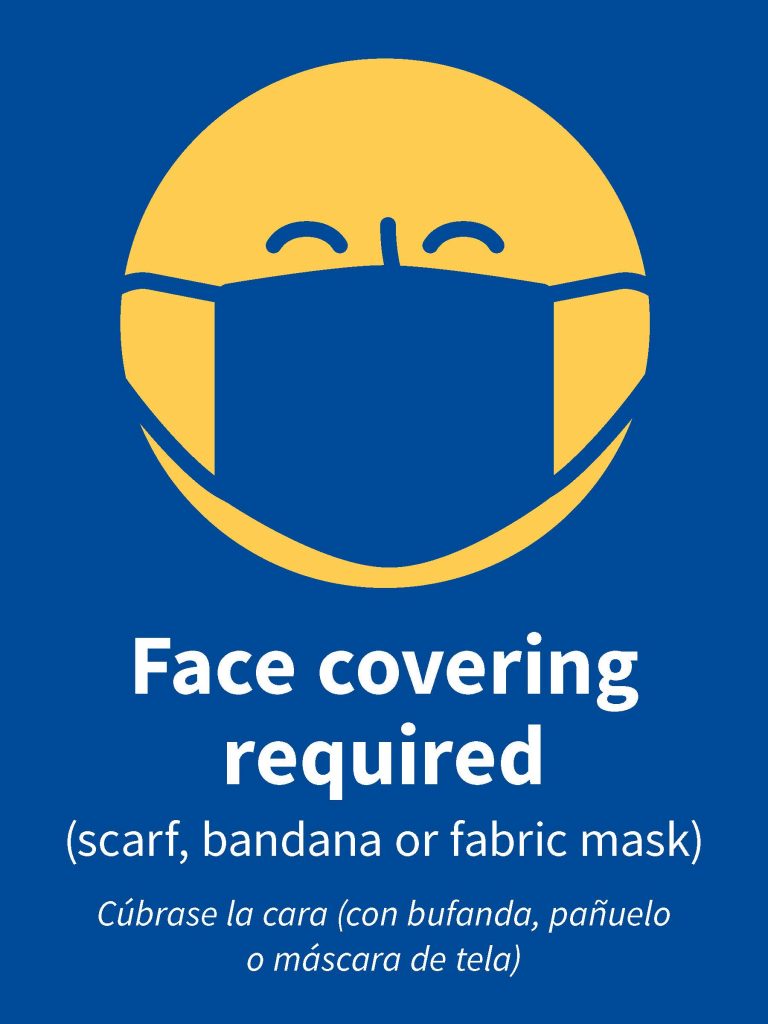 COVID-19 Precautions
The worldwide pandemic has changed how we operate. With this being the first major project we've undertaken since COVID-19, we've taken steps to prevent its spread. These will be combined with extra efforts aimed at keeping riders and employees safe.
"Our priority during this MAX improvements project is to keep customers and employees safe," says Jon Bell, senior manager of customer information. "We're setting new standards around cleanliness, social distancing requirements and the use of masks."
At shuttle bus stops, customers will also notice physical distancing markers on the ground, helping them keep a safe distance from others. Shuttle buses will also come equipped with free face masks and hand sanitizer if riders need them.
Broadway bus lane
With shuttle buses running every 2 to 5 minutes during most of the day, we hope to minimize delays. To keep shuttle buses and riders moving, Multnomah County will be adding a temporary Freight and Transit (FAT) lane extending over the Broadway Bridge: from North Broadway on the east side of the river to Northwest Broadway on the west side. The special lane was developed to help speed up trips during the disruption. This will also help reduce crowding at stations and shuttle bus stops.
We've been working with engineers from PBOT, Multnomah County, Portland Streetcar and the Oregon Department of Transportation since January on the proposal. The striping and signage used to designate the lane will be similar to a new permanent FAT lane planned for Northeast Martin Luther King Boulevard and Northeast Grand Avenue, giving riders and drivers a sneak peek of a new transit-priority tool. Drivers should be on the lookout for the striping and new signage once it goes up on Aug. 2.
Orange Line trains remain on mainline 24 hours a day
Because there will be no way for MAX Orange Line trains to travel from a TriMet rail facility back to the Orange Line for the first 10 days of the project, these trains will remain on the alignment in Southeast Portland overnight. During this time, the trains will be parked near the TriMet Operations Headquarters along Southeast 17th Avenue between Holgate and Rhine streets. This is another first for TriMet, a move made necessary due to the complexity of the Steel Bridge project.
A four-person crew will clean and sanitize all Orange Line trains at the SE Park Ave Station starting at 6 p.m. and finishing at about 1:30 a.m. Then all trains will be move to their temporary resting spots until service starts a few hours later. This is in addition to the regular daytime cleanings the trains receive. In total, nine trains, or 18 train cars, will stretch down the alignment.
This innovative approach will help us keep Orange Line riders moving during the project. The trains will run between SE Park Ave Station and Union Station about every 15 minutes during most of the day, and every 30 minutes during early morning hours and at night. Through downtown, they'll run on both 5th and 6th avenues. Crews first will make improvements to our rail and switches on the west side of the bridge first to allow trains to travel from our Elmonica Rail Operating Facility in Beaverton starting on day 11 of the project.
Bringing a refreshed MAX system to an old bridge
Among the biggest aspects of the project will be our improvements in the trackway by replacing two sections of switches, which allow trains to move between tracks. This work will occur on some of the oldest stretches of the MAX system, using newer, more durable materials and updated construction techniques.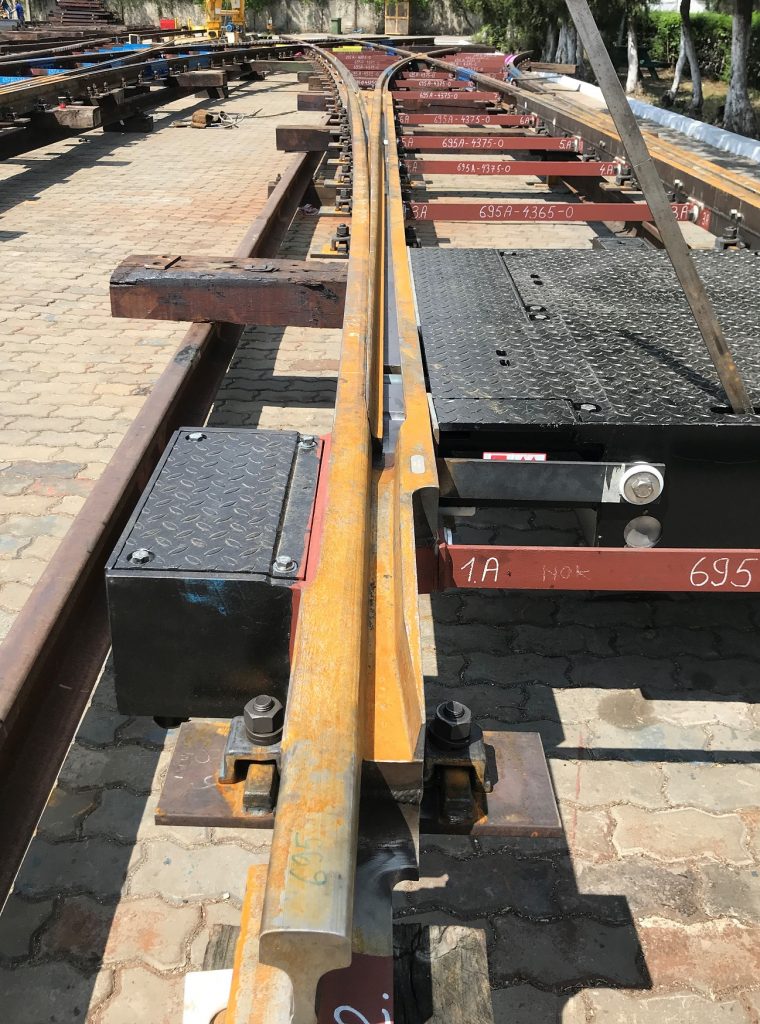 One set of switches traveled by ship from Romania, a more-than two-month journey that included stops in Greece and Spain, before eventually traveling through the Panama Canal and up to Seattle. It arrived last week after making the last leg of the trip south by truck on I-5. This type of switch is mainly manufactured in Europe. Replacing worn rail, using more durable materials underneath the new switches and improving how rail is attached to the trackbed, will all mean a smoother ride.
These massive switches are important elements of the project, as they will replace two of the most heavily used components of the entire MAX system. Crews will also replace the switch machines, the mechanisms that move the switches. With as many as 623 trains a day crossing the bridge, these switches and machines are the most heavily used in the MAX system. The switch machine on the west side of the bridge operates about 2,000 times per week. The second most heavily used switch machine in our system, also on the west side, operates about 1,700 times a week.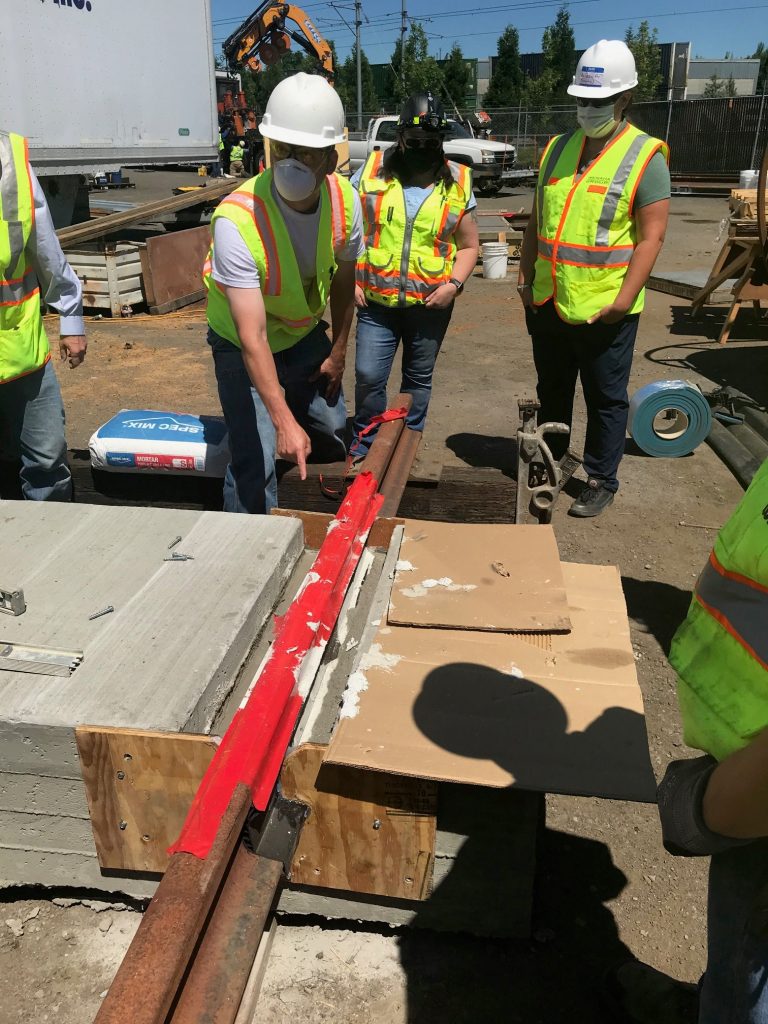 We are also improving our signal system to keep trains rolling efficiently, without unnecessary delays and disruptions. Crews will also replace nearly 9,000 feet of rail, along with lift joints and expansion rails, which are pieces of rail that expand and contract in the heat and cold. Altogether, this work will improve the resiliency of a crucial part of the MAX system that all MAX lines cross.
Making Transit Better
Over the past several years, TriMet's major MAX improvement projects have helped make transit more reliable, resilient and comfortable for our riders. These upgrades help revitalize the light rail system, reduce the wear and tear on our trains and bring the latest technology to older sections. Learn about past projects and other ways TriMet is Making Transit Better. To learn more about the Steel Bridge MAX Improvements project, visit trimet.org/steelbridge.