Face coverings and robust cleaning schedules allow for up to nine additional riders per bus, 3-foot spacing onboard all vehicles
With a legion of new cleaning staff, now around 130 strong, along with a growing array of sanitation equipment being used on vehicles multiple times a day, and face coverings required for all riders, TriMet will move to 3-foot spacing onboard buses and trains. Beginning Sunday, July 26, the new spacing guidelines will allow the agency to moderately increase passenger limits, a move approved by the Oregon Health Authority (OHA), which set new sanitation and physical distancing standards for transit agencies amid the COVID-19 pandemic in May.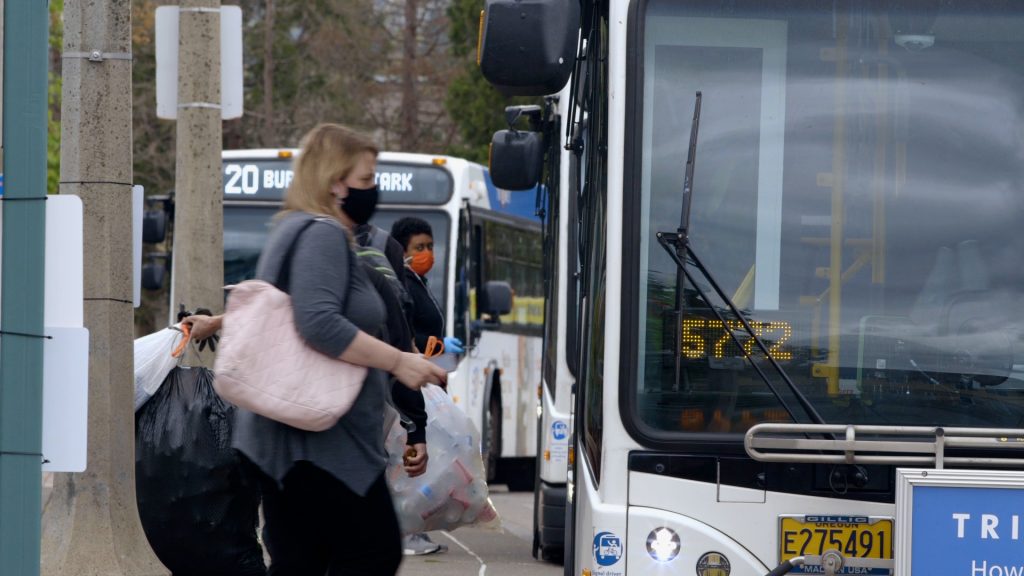 When Multnomah County was approved for Phase 1 reopening on June 19, Gov. Kate Brown, along with the Oregon Health Authority, released guidance that allowed public transit to move to 3-foot spacing between riders.
TriMet has continued to implement new benchmarks around cleanliness and became one of the first transit agencies in the nation to provide free face coverings on buses and trains. TriMet's hiring of new cleaning personnel allows us to disinfect major touchpoints on most buses and trains with a goal of 4-hour intervals between disinfection.
From the start of the pandemic up to the present, TriMet has consulted with state and local health experts to slow the spread of COVID-19, following their guidance to keep our riders and employees both healthy and moving. While OHA approved the 3-foot physical distancing standards earlier, TriMet waited to increase passenger limit until we had a more robust sanitation team on staff who could reliably clean and disinfect our buses and trains every four hours.
New passenger limits
As long as COVID-19 is in the community, TriMet will promote physical distancing on buses and trains and limit the number of riders who can board. We ask that riders follow physical distancing signage displayed on TriMet property and vehicles. Riders are required to wear face coverings while on board trains or buses and stay at least six feet from operators. While TriMet is increasing passenger limits, seating will still be very limited.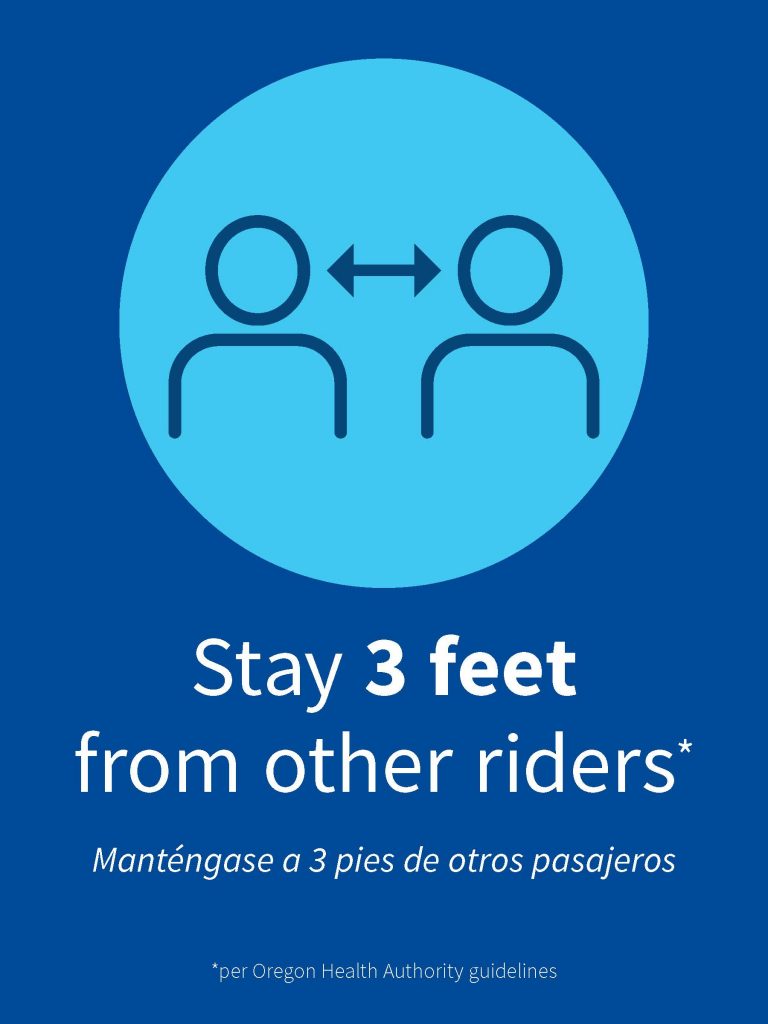 Bus: The number of passengers is now limited to 19 individuals, or as many as 24 if families or couples are riding. This is an increase from the previous limit of 10-15. We will continue to place signs on seats where people are not permitted to sit. The operator or overhead sign on the bus will also continue to indicate when buses have reached capacity. We appreciate our riders' patience, as you may still have to wait for another bus.
MAX: Riders on MAX should spread out as much as possible or wait for the next train if they cannot keep at least 3 feet from others.
WES: WES will be limited to 25-35 passengers.
Stops and stations: We urge riders waiting for buses or trains to maintain at least 6 feet of distance from others and to wear a face covering. If you've lost, forgotten or don't have access to your face covering, make sure to grab one as soon as you board from one of the conveniently placed dispensers.
The additional cleaning comes in addition to other safety efforts: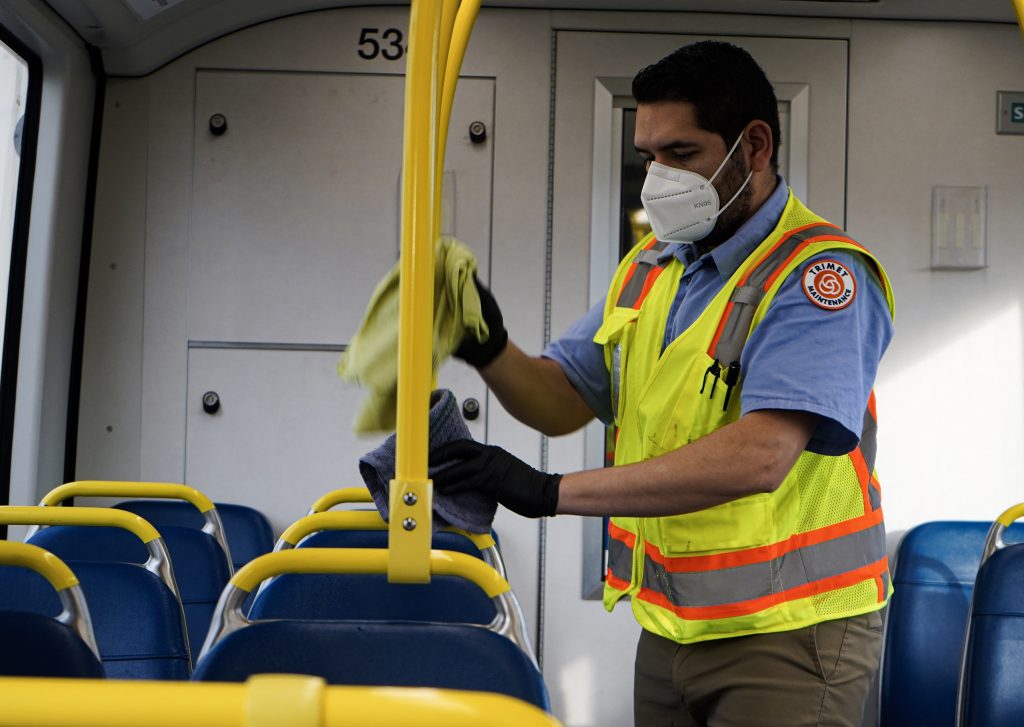 Although more people are returning to work and recreation, the COVID-19 virus remains present in our community. We continue to urge people to ride only when necessary for your health and the health of others. For more information about what we're doing, go to trimet.org/health.