Despite COVID-19 impacts, budget adjustments allow TriMet to restore service to 90% pre-pandemic levels
TriMet's Board of Directors has approved a budget for the 2021 Fiscal Year, which includes a path to restore service to near pre-pandemic levels. When Gov. Kate Brown asked Oregonians to stay home to save lives, ridership dropped by about 70%. Our service never stopped, but it was reduced by more than 20% to better match demand and manage operational costs. Now, as the tri-county area begins to reopen, we are looking to bring service back. Our plan is to restore service to at least 90% of what it was before COVID-19, starting Sunday, Aug. 30, 2020.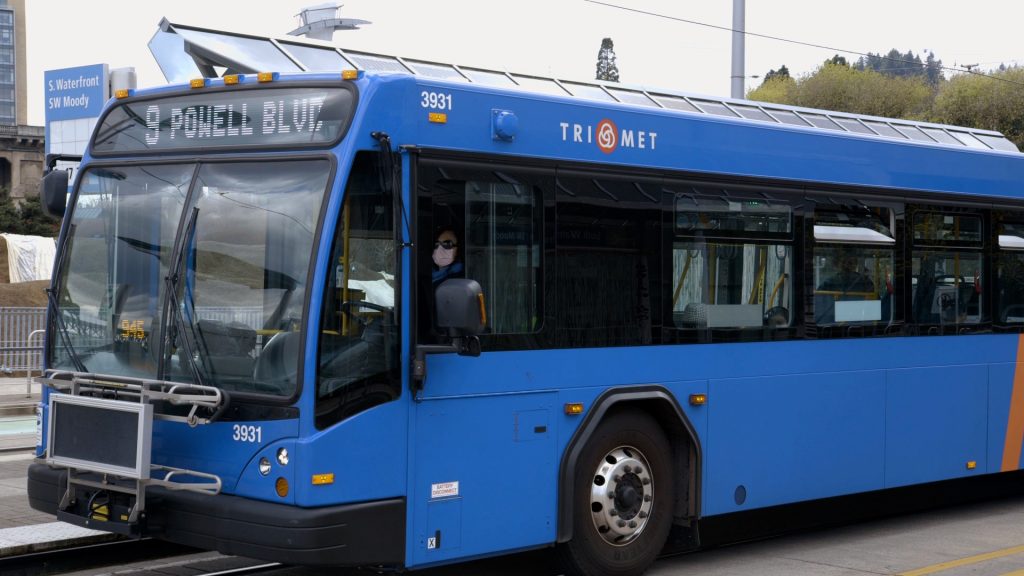 Service Restoration Plan
In September 2018, TriMet implemented a multi-year plan for bus service expansion and rolled out the largest bus service expansion in our region's history. Financial constraints caused by COVID-19 put expansion plans for FY21 on hold, but we expect the bulk of our service to return. That includes restoring regular weekday service to the following bus lines:
| | | |
| --- | --- | --- |
| 4-Fessenden | | 54-Beaverrton-Hillsdale Hwy |
| 9-Powell | | 56-Scholls Ferry Rd |
| 12-Barbur/Sandy Blvd | | 62-Murray Blvd |
| 15-Belmont/NW 23rd | | 67-Bethany/158th |
| 17-Holgate/Broadway | | 70-12th/NE 33rd Ave |
| 21-Sandy Blvd/223rd | | 71-60th Ave |
| 30-Estacada | | 75-Cesar Chavez/Lombard |
| 33-McLoughlin/King Rd | | 76-Hall/Greenburg |
| 35-Macadam/Greeley | | 77-Broadway/Halsey |
| 52-Farmington/185th | | 78-Denney/Kerr Pkwy |

We plan to gradually add more service based on ridership, demand and financial resources. Priority will be given to routes that see overcrowding due to social distancing. All service changes are reviewed through our equity lens framework, established to mitigate any potential adverse impacts on low-income riders and communities of color.
Adjustments due to COVID-19
While adding back service will allow us to accommodate more riders, we continue to operate with reduced capacity on board buses and trains to allow for physical distancing. The governor's office and the Oregon Health authority currently advise at least six feet of distance on board transit vehicles. However, with elevated cleaning measures and the addition of cleaning staff to sanitize buses every four hours or better, we expect to soon be able to allow more riders on board at one time. TriMet also requires everyone to wear a mask while riding and we have disposable masks and hand sanitizer available on board for riders who may need it.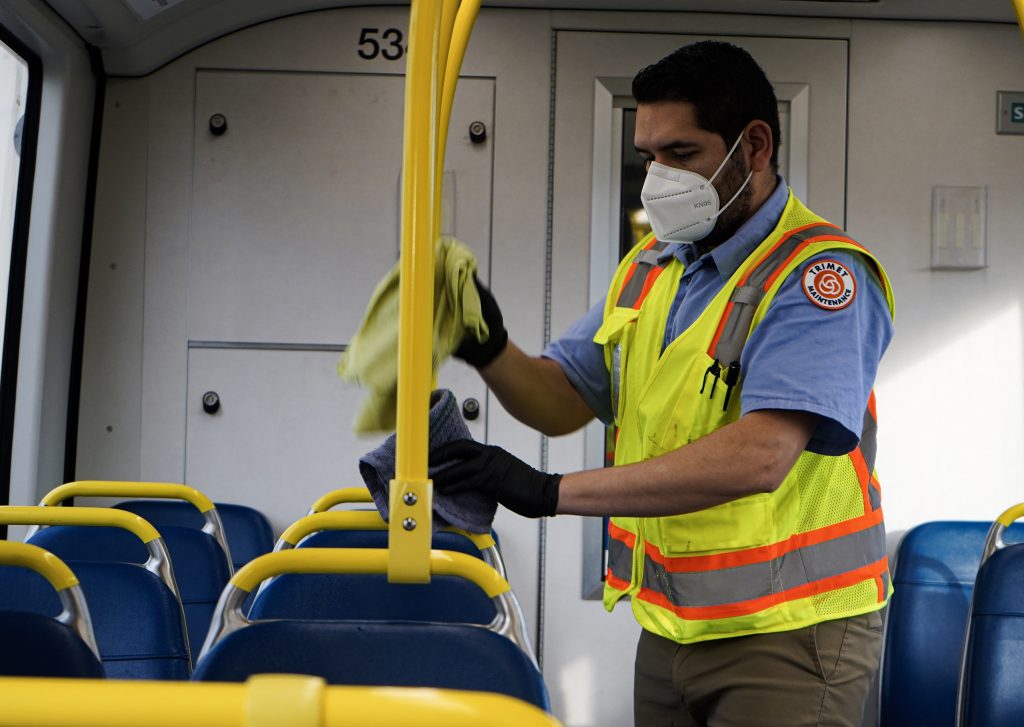 TriMet's Board of Directors approved a $1.5 billion budget in March, before the financial fallout of the COVID-19 pandemic fully came into focus. The newly approved budget accounts for a projected loss in fare and payroll tax revenue for FY21 totaling approximately $135.4 million. Losses in 2020 and 2021 will be largely offset by the nearly $185 million in funding received from the federal Coronavirus Aid, Relief, and Economic Security (CARES) Act. However, with Oregon's economic recovery expected to take several years, TriMet anticipates revenue impacts from the pandemic for years to come.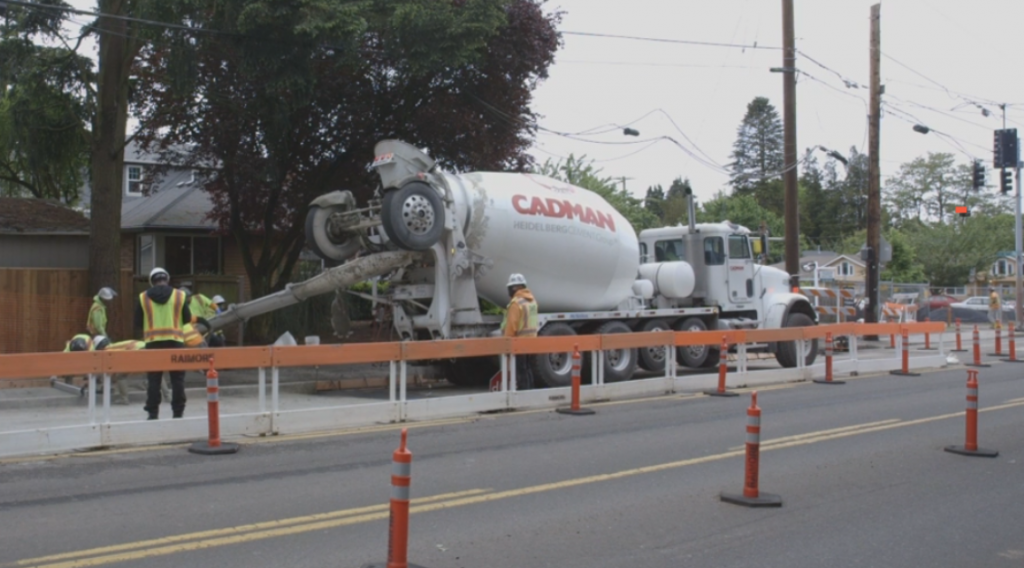 Preserving service, creating jobs and ensuring safety
The newly approved budget focuses on preserving service, creating jobs and ensuring safety. It includes funding for State of Good Repair initiatives such as the Steel Bridge MAX Improvements project and advances major construction projects that create regional jobs. Construction of Division Transit Project will continue into FY21 and beyond, and we're planning projects to extend the MAX Red Line, make track improvements and expand the light rail system through the Southwest Corridor. TriMet's 2021 fiscal year runs from July 1, 2020 through June 30, 2021.