Riders should plan a little extra time when taking the MAX to and from the airport from March 29-Aug. 1
Travelers taking the MAX Red Line to and from Portland International Airport will have a short shuttle bus connection between PDX and the Mt Hood Ave MAX Station.  Due to the planned expansion of Concourse B, which will require demolition and construction work, the Portland International Airport Station will be closed from March 29-Aug. 1
During the station closure, the MAX Red Line will end and begin service at the Mt Hood Ave Station, located about two miles from the airport. Shuttle buses operated by PDX will take MAX riders between the stations every five to 15 minutes for most of the day, in sync with the Red Line's schedule.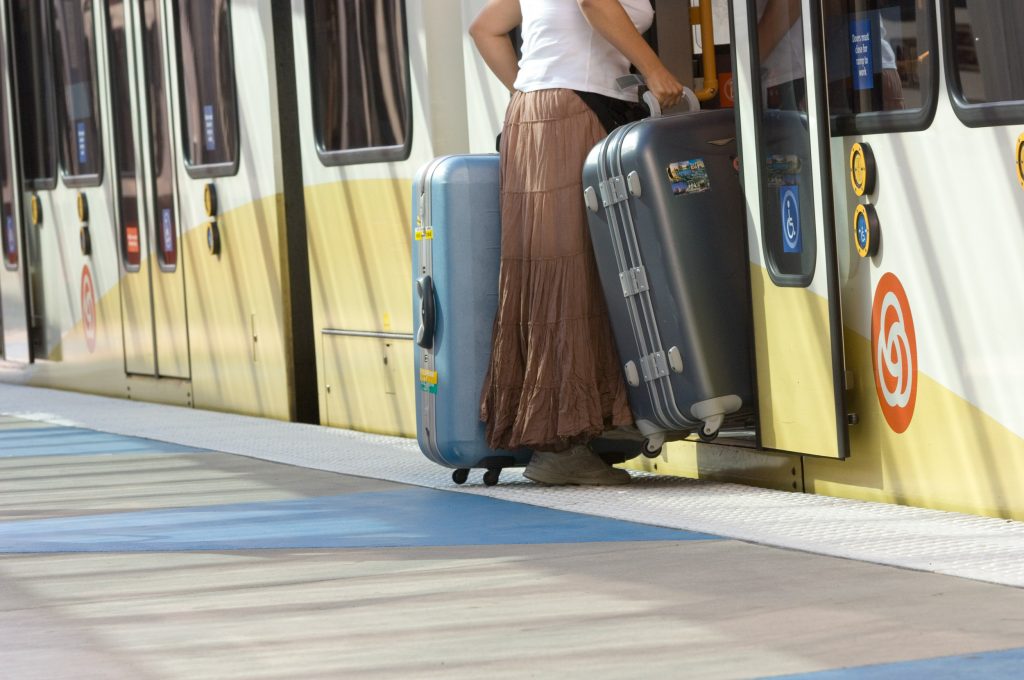 The temporary closure of the airport station comes as COVID-19 has led to canceled flights and changes in travel plans, including Spring Break. But for those who need to travel, the airport remains open and operational. As TriMet has increased our nightly disinfecting of buses and trains, the Port of Portland has enhanced cleaning efforts of its shuttle buses, terminals and information booths.
Closed for construction, open to questions
TriMet has been planning for the station's closure for months as a way of protecting the safety of our riders during concourse construction. TriMet and the Port of Portland will also take advantage of the station closure by preparing for track improvements that will make for a better MAX Red Line in the future, increasing the reliability and resiliency of the overall MAX system.
The spring closure will be the first of two for the station. The second closure will take place from Aug. 30-Nov. 14, with the same shuttle buses running during that 11-week period. We understand this is another change for people who have to travel, and we appreciate our riders' patience as we work through these temporary closures.
At the Mt Hood Ave Station, a recording will announce the station as the last stop, and riders will be directed to exit the train and board an awaiting shuttle bus. With fewer people riding TriMet for work or air travel due to COVID-19, there is more space on MAX trains. We do urge everyone to stay respectful of other people's space, maintaining at least 6 feet of distance from others, covering one's face with a sleeve when coughing or sneezing and taking precautions, such as bringing some form of hand sanitizer. The TSA is now allowing passengers to bring up to 12 ounces of hand sanitizer onto planes as part of their carry-on luggage.
Plan ahead
The shuttle buses will operate on the MAX Red Line schedule: at least every 15 minutes until about 10 p.m., when they will start running every 30 minutes until the end of service. TriMet encourages travelers and airport employees to plan an extra 10 minutes to transfer between the shuttle bus and trains. We expect the shuttle buses will take six to 12 minutes to drive between the Mt Hood Ave Station and the airport, while that same trip on the MAX takes about six minutes.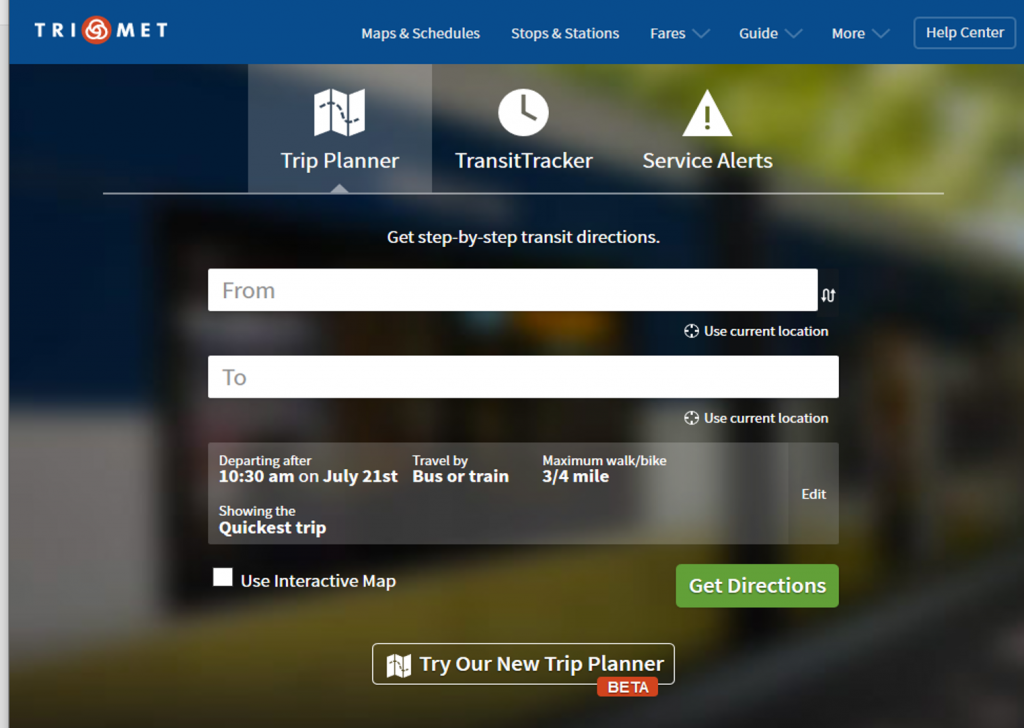 With changes happening daily, it is important to stay informed and to plan ahead. TriMet's online tools are here to help, offering maps, directions, real-time arrival information and service alerts:
Maps and schedules show you where TriMet buses and MAX trains travel.
TripPlanner has step-by-step instructions to and from destinations across TriMet's service area.
Adult fare is $2.50 for a 2½-Hour Ticket and $5 for a 1-Day Pass. Day passes for youth (ages 7-17) and honored citizens (ages 65+) cost $2.50, and children six years and under ride free.
If you need help or have questions, Rider Support team is available via text message at 503-238-7433 and on Twitter at @trimethelp. You can also call them daily between 7:30 a.m. and 7:30 p.m. at 503-238-RIDE (7433), or reach them online at support.trimet.org.