Line 20-Burnside Stark and Line 76-Greenburg/Hall join Frequent Service network starting Sunday, March 1
TriMet is rolling out two new Frequent Service bus lines as part of this year's spring service improvements. Line 20-Burnside/Stark and Line 76-Greenburg/Hall will join the network starting on Sunday, March 1. This improvement will expand our Frequent Service to include 17 bus lines and five MAX lines. Buses and trains with Frequent Service are ready when you are, with arrivals every 15 minutes or better, most of the day, every day.
"Transit works best when it is safe, fast and frequent," said TriMet General Manager, Doug Kelsey. "Why fight traffic, deal with parking and add to our region's congestion and climate crisis by driving alone, when you know that the next bus is right around the corner?"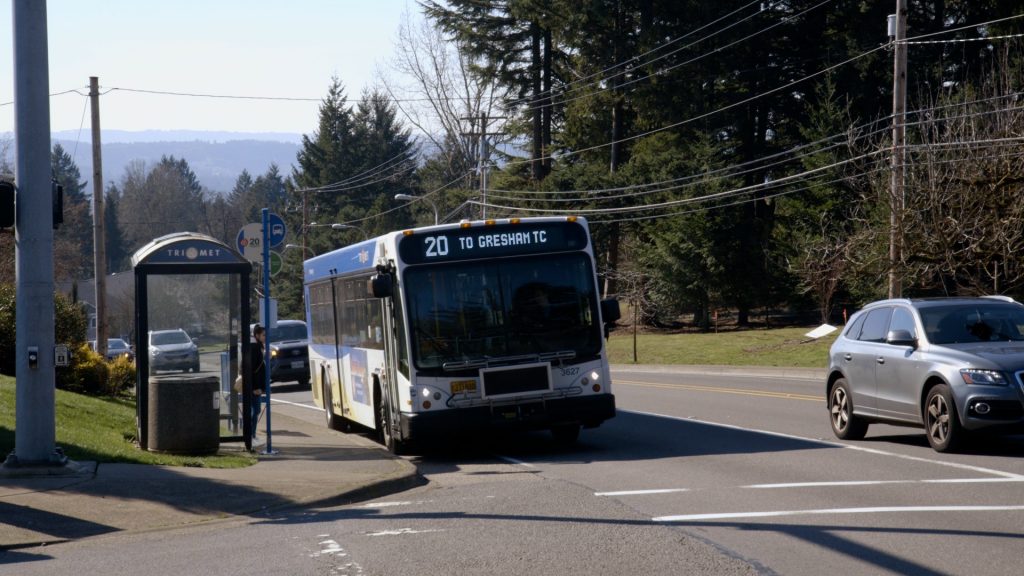 Line 20 is the second busiest bus line in TriMet's system, with about 11,400 daily rides. It serves 26.5 miles between Beaverton and Gresham transit centers, with buses running 24-hours a day, every day.
"Expanding frequent transit lines is a big deal for riders, providing more reliability, more convenience and more options," said Multnomah County Commissioner Jessica Vega Pederson. "Our region is growing, and so is our traffic. Getting people on transit by making it more convenient is huge."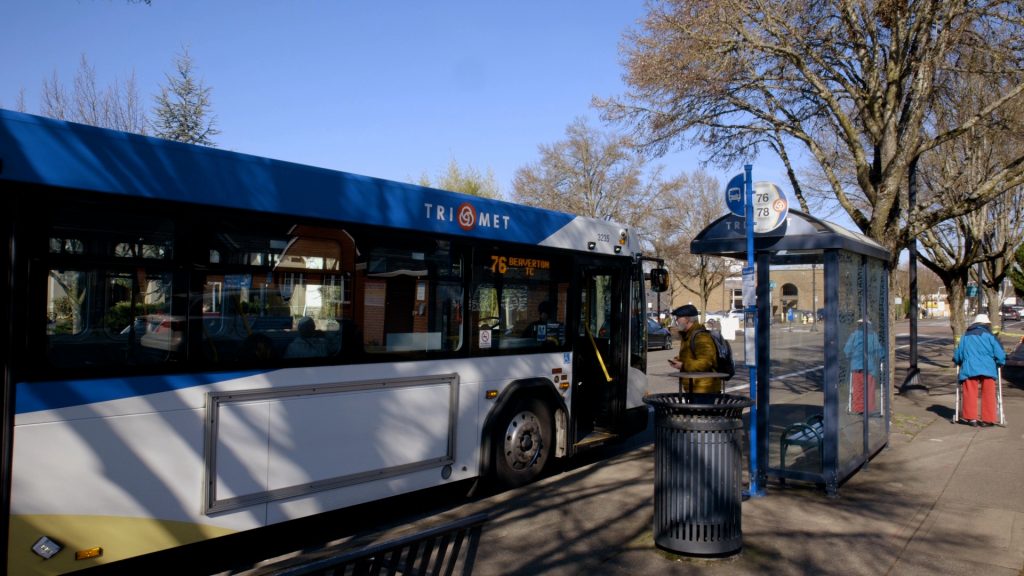 Line 76 serves a nearly 13-mile route between Beaverton Transit Center and Legacy Meridian Park Hospital in Tualatin. Frequent Service on Line 76 answers a call from residents and leaders in Washington County for more and better transit service.
"Transit that is more frequent fosters freedom and independence," said Washington County Commissioner Dick Schouten. "Frequent Service transit encourages ridership; ridership benefits the environment."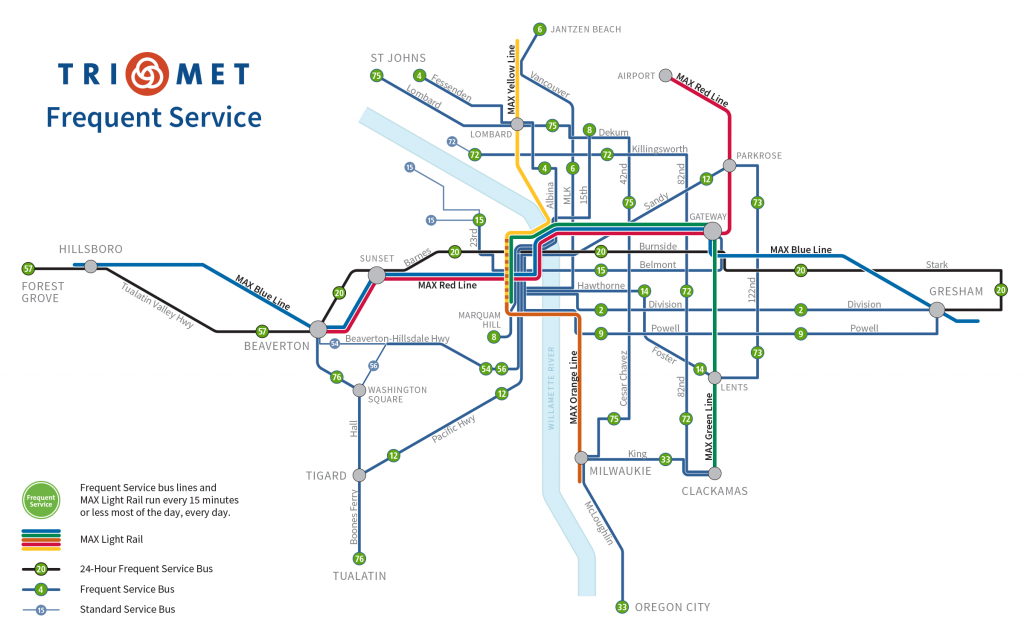 On an average weekday, about 55% of all bus trips are taken on our current Frequent Service Lines. All five MAX lines also offer Frequent Service. With the addition of two more lines, approximately 25% of TriMet's service will have buses and trains arriving every 15 minutes or more often.
Changes ahead at Beaverton Transit Center
Beaverton Transit Center is the busiest in our system, with nearly 112,000 trips making connections there each week. Now, with two more Frequent Service lines serving riders there, we're making some changes. Ten stops will be consolidated into two, for easier transfers and to make room for the more buses that are coming with the more frequent service. The transit center will also get new, larger bus shelters and real-time transit tracker digital displays in the coming months.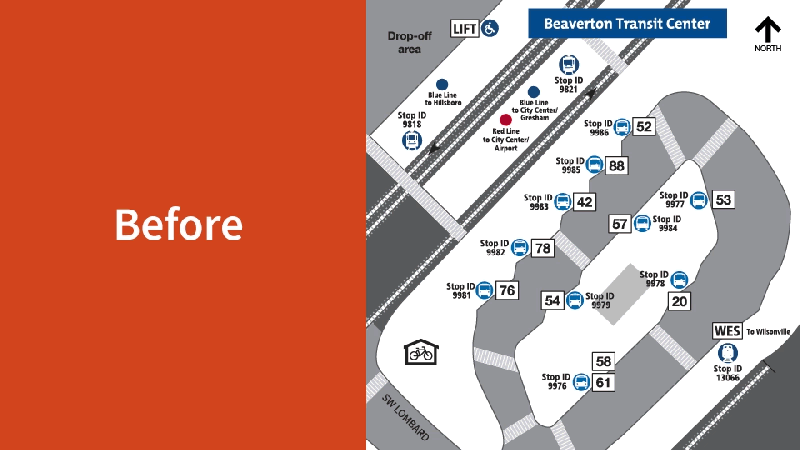 More improvements for spring
Our improvements for spring include investments to make service faster, more frequent and reliable. For the first time in TriMet history, we're consolidating MAX stations, for a faster ride through Downtown Portland. Along with that, all MAX schedules system-wide are changing, as we make improvements for better transfers and shorter waits. Several popular bus routes — Line 4-Fessenden, Line 17-Holgate/Broadway and Line 70-12th/NE 33rd — will get adjustments to speed up trips and avoid traffic congestion, plus we're updating schedules on buses and trains to reduce wait times and improve transfers. We're also updating the route of Line 78-Beaverton/Lake Oswego so that it serves more neighborhoods on the west side, with buses on weekends, plus earlier and later trips. See all the changes and check schedules at trimet.org/new.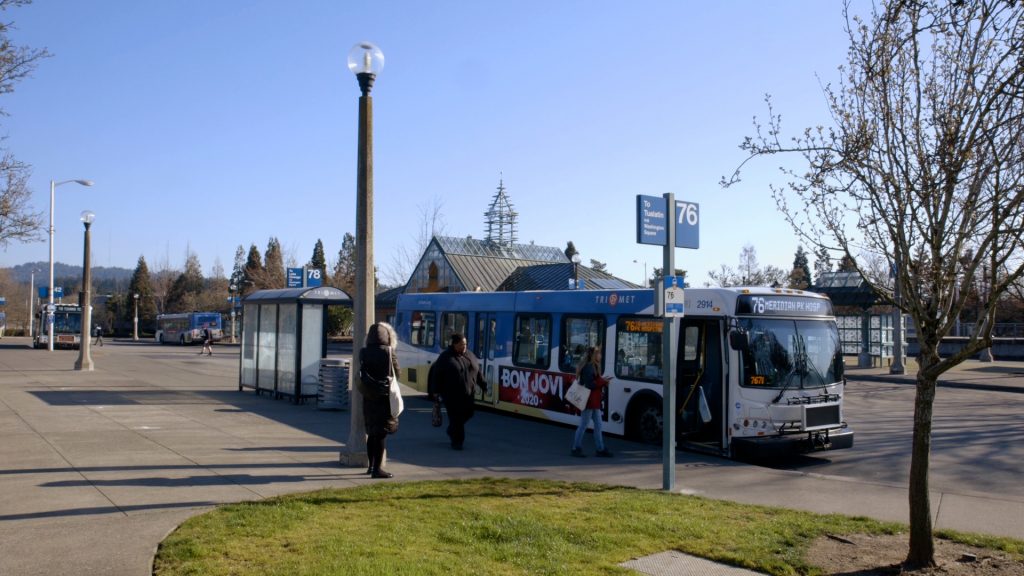 Making Transit Better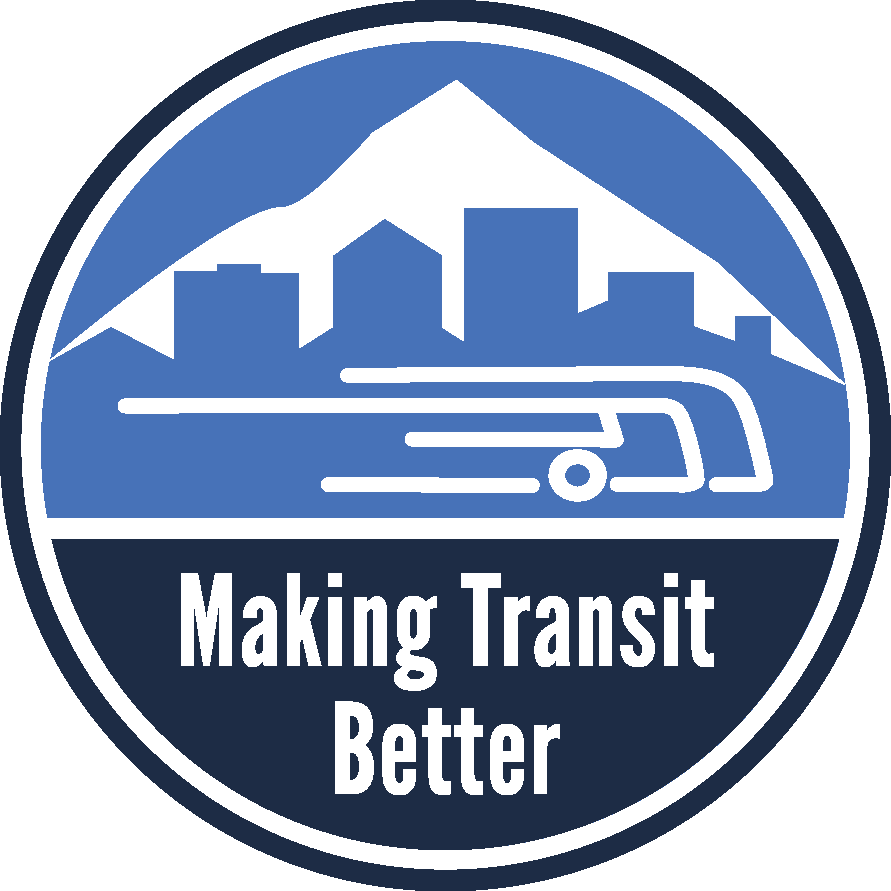 Under HB 2017, TriMet began the largest-ever bus service expansion in our region's history. The Keep Oregon Moving Act includes millions of dollars in new funding to expand and improve service and make it more accessible. We're working to bring you new and better connections to jobs, schools, appointments, events and loved ones. It's all part of TriMet's plan to deliver safe, efficient and reliable transit options across our 533-square mile service district. See how we're making transit better and check out our plans for fall 2020 and beyond at trimet.org/plan.