Sets aside Tuesday, Feb. 4, 2020 as a day to honor the civil rights activist and plans to recognize the date with a fare holiday in 2021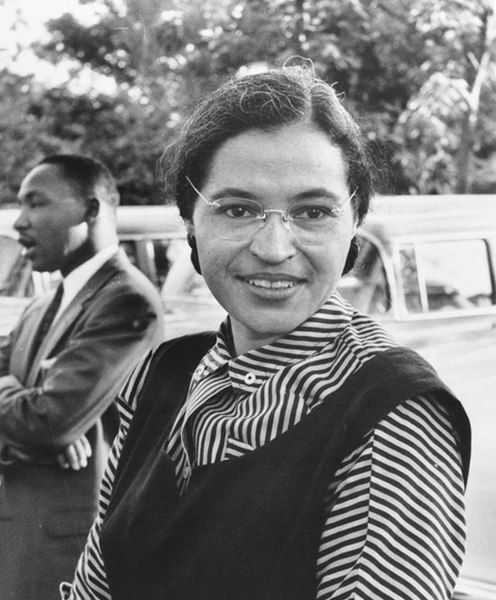 TriMet has set aside Tuesday, Feb. 4, 2020 to honor civil rights pioneer, Rosa Parks, whose act of defiance on a city bus some 65 years ago, helped advance the civil rights movement. At their January meeting, TriMet's Board of Directors passed Resolution 20-01-08, declaring Parks' birthday as a day of remembrance across the tri-county service district. Directors pledged to mark the day again in 2021, with a fare holiday on TriMet buses and trains.
"There's no better way to have equity than for everyone in the community to be able to ride on TriMet that day," said District 5 Director Keith Edwards, who not only brought the resolution remembering Parks before the board but also suggested adding a fare holiday to honor her legacy. "I know that there are budget constraints," he acknowledged, "but at the same time, there's an opportunity to make sure that the budget will be able to make this happen next year."
"I applaud Director Edwards' leadership to create an opportunity for all TriMet riders to stand up and join us in honoring Rosa Park of February 4, 2021," said Board President Bruce Warner. "TriMet and its riders look to us as the TriMet Board of Directors to promote inclusivity and equity through our decisions and our actions."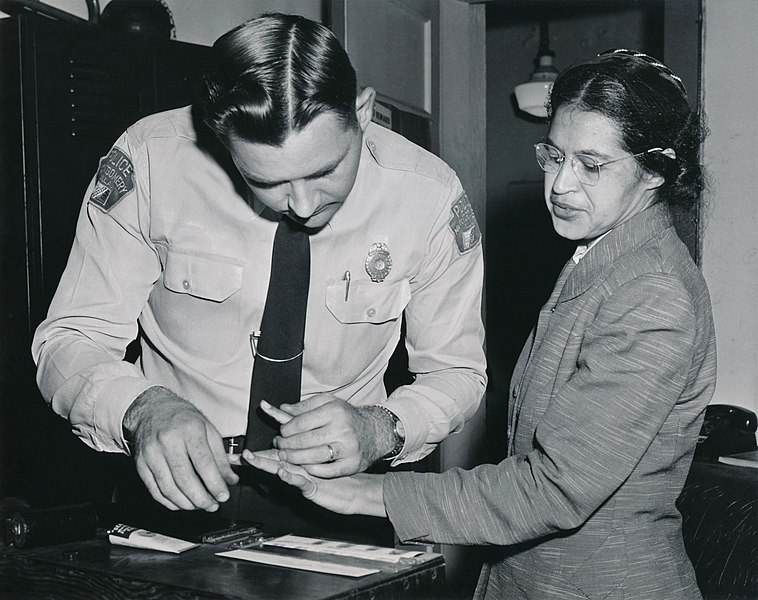 On December 1, 1955, Rosa Parks boarded a bus to ride home from her job at a Montgomery, Alabama department store. As directed by city ordinance at that time, Parks, who was African American, took a seat in the back of the bus. The ordinance required black passengers to give up their seat, if seats in the front, which were reserved for white people, filled up. Parks refused when the bus driver told her to give up her seat that day. Her act of civil disobedience resulted in arrest and set in motion a national march toward racial equality.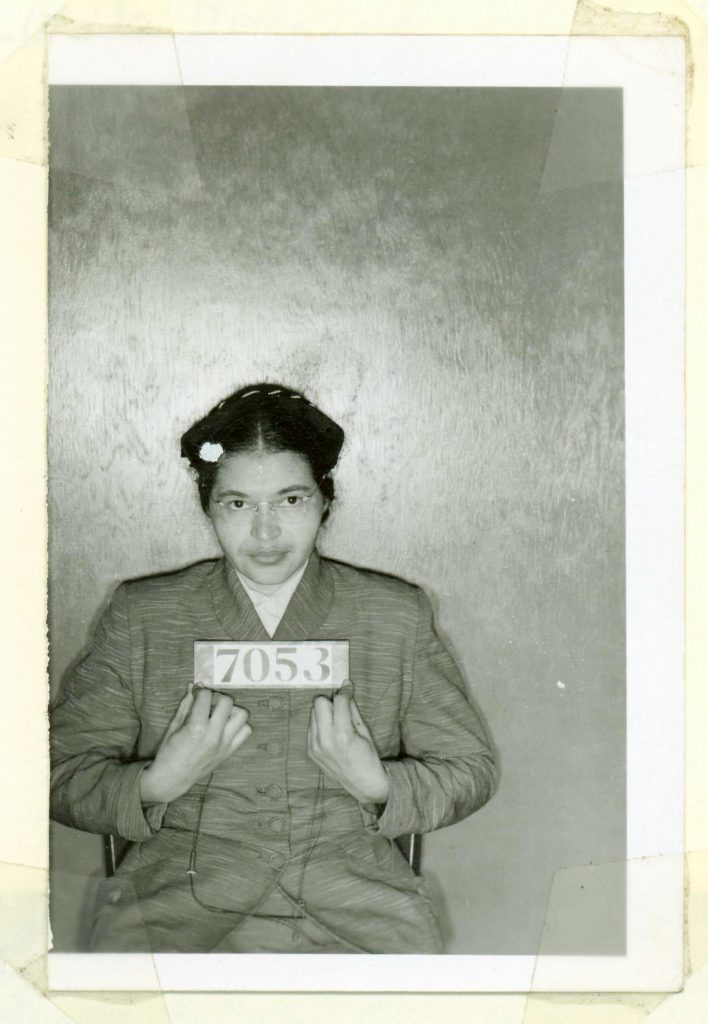 "It's so important to highlight these stories and honor courageous women who have gone before us," said District 7 Director Kathy Wai, who underscored the link between Parks' legacy and TriMet's values as an agency. "Safety, inclusivity, equity, community and teamwork… those were the values that Parks carried out in her life. She lived for conviction. She stood up for injustice."
"The direct correlation of what we're trying to recognize here… allows me and others who look like me, to sit on this board," said District 5 Director Travis Stovall. "I don't believe I would be sitting here if it weren't for her efforts, and so, I believe I am bound by duty to ensure that doesn't get forgotten."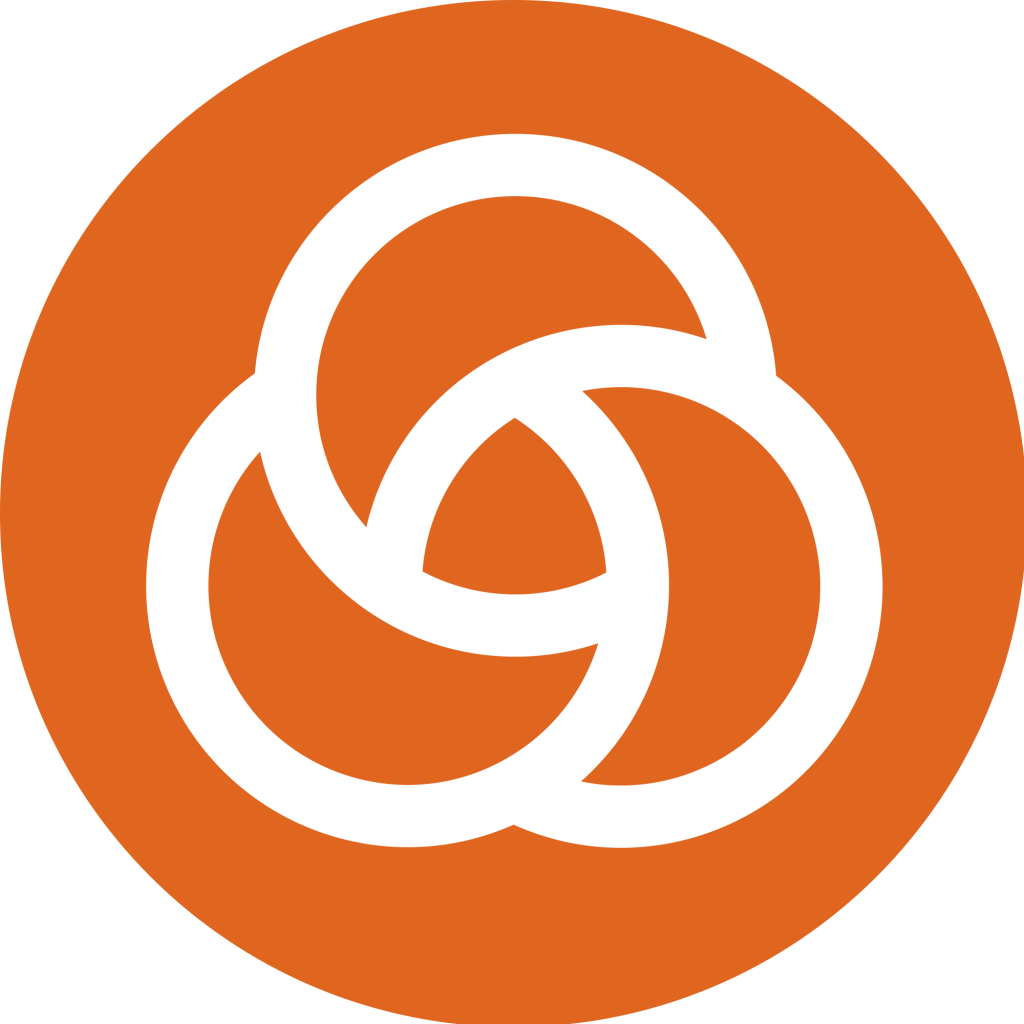 TriMet believes access to public transportation is access to opportunity, and we are committed to transit equity. As a public transportation agency, we serve a broad and diverse community. Our values are rooted in ensuring all riders have fair and equal access to transit services, without regard to race, religion, gender, sexual orientation, age, disability or income level.
RESOLUTION NO. 20-01-08
RESOLUTION NO. 20-01-08 OF THE TRI-COUNTY METROPOLITAN TRANSPORTATION DISTRICT OF OREGON (TRIMET) HONORING ROSA PARKS
WHEREAS, Rosa Parks was born on February 4, 1913, in Tuskegee, Alabama, the first child of James and Leona (Edwards) McCauley, and later married Raymond Parks on December, 1932; and
WHEREAS, Rosa Parks was arrested on December 1, 1955, in Montgomery, Alabama, for courageously refusing to give up her seat on a bus to a white man, in violation of City ordinance and Alabama statutes; and
WHEREAS, Rosa Park's act of principled civil disobedience marks an important and legendary day in the Civil Rights Movement in the United States; and
WHEREAS, Rosa Parks' arrest for refusing to comply with Montgomery's segregation law was the impetus for a boycott of Montgomery buses by approximately 42,000 African Americans for 381 days, led by Dr. Martin Luther King, Jr.; and
WHEREAS, as a result of the boycott a federal lawsuit was filed and on November 13, 1956, the United States Supreme Court ruled that Montgomery's segregation law was unconstitutional, and Montgomery officials were ordered to desegregate buses on December 20, 1956; and
WHEREAS, Rosa Parks is honored as the "Mother of the Freedom Movement" and the "First Lady of Civil Rights" because her refusal to surrender her seat in compliance with Montgomery's segregation law inspired the civil rights movement, which has resulted in the removal of numerous legal barriers against African Americans in this country; and
WHEREAS, Rosa Parks was the first woman to join the Montgomery chapter of the National Association for the Advancement of Colored People (NAACP), and began working as a an activist and investigator against sexual assaults on African American women, in addition to being NAACP Chapter Youth Leader and an active volunteer for the Montgomery Voters League; and
WHEREAS, the courage, conviction and resolution of Rosa Parks help lay the foundation for equal rights for African Americans, women, and for the Civil Rights Act of 1964; and
WHEREAS, Rosa Parks co-founded the Rosa and Raymond Parks Institute for Self Development in 1987 with Elaine Easton Steele to motivate and direct youth to achieve their highest potential through the "Pathways to Freedom" program; and
WHEREAS, Rosa Parks is the recipient of multiple awards including the Presidential Medal of Freedom, the nation's highest civilian honor; the Congressional Gold Medal of Honor, the highest honor Congress can bestow upon a civilian; and the first International Freedom Conductor Award from the National Underground Railroad Freedom Center; among other awards and honors; and
WHEREAS, Rosa Parks dedicated her life to the cause of human rights and truly embodies the love of humanity and freedom; and
WHEREAS, TriMet strives to honor the legacy of Rosa Parks and other Civil Rights pioneers and leaders through its nationally recognized Title VI and Civil Rights program; and
WHEREAS, TriMet maintains its commitment to Transit Equity and expanding system access through its adoption and implementation of the successful Low-Income Fare Program which currently increases system accessibility for over 27,000 riders and counting, across the region; and
WHEREAS, the TriMet Board has authorized TriMet to provide over $1,000,000 dollars in Free Fare Grants to Community Based Organizations and Non-profits annually since 2013 to support increased system access; and
WHEREAS, TriMet's core values are Safety, Inclusivity, Community and Teamwork;
NOW, THEREFORE, BE IT RESOLVED:
1. That TriMet declares Tuesday, February 4, 2020 as a day to honor Rosa Parks, and encourages the entire Region to acknowledge this courageous African American woman.
2. That TriMet also declares that Thursday, February 4, 2021 will be a free transit day in honor of Rosa Parks.
Dated: January 22, 2020