Push through traffic, pivot past parking and score on match days with TriMet
With the Portland Timbers' 10th Major League Soccer season opener scheduled for Sunday, March 1, it's time to make TriMet your transport to the action all season long!
TriMet will be rolling with extra service on match days to accommodate crowds and keep people moving. But even with several options and extra service to get to and from the stadium, plan ahead and plan some extra time as tens of thousands of people turn out to cheer on the home team. Go Timbers!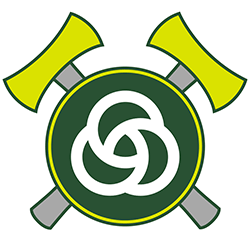 Nearby buses and trains
Providence Park's location makes it easy for Timbers fans to take TriMet to the match, with MAX light rail stations and several bus stops located within feet of the stadium. And, at $5 for an adult two-way trip, or $2.50 at the Honored Citizen/Youth rate, it's much less expensive than parking.
The MAX Blue and Red lines drop riders off at the Providence Park MAX Station, located only a few dozen steps from the main gate entrance across the street. Similar to past seasons, extra MAX trains will service to the stadium before and after Timbers games.
If taking the bus is more convenient, there are several bus lines that stop next to Providence Park. They include:
Line 15-Belmont/NW 23rd
Line 20-Burnside Stark
Line 24-Fremont/NW 18th: Like last year, Line 24-Fremont/NW 18th will have extra service following home games that start after 7 p.m. The first game with extra service afterward will be the March 28 match against the Philadelphia Union. For 7 p.m. kickoffs, buses will arrive at 9:15 p.m. and 9:30 p.m. For 7:30 p.m. kickoffs, buses will arrive at 9:45 p.m. and 10 p.m.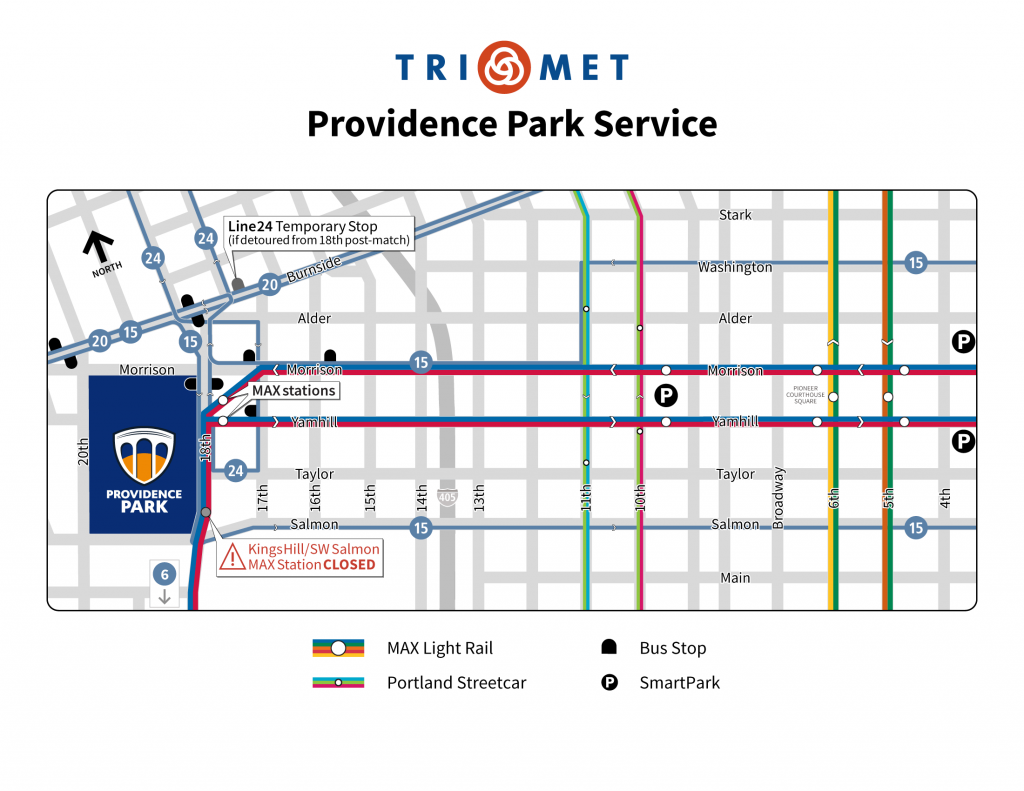 Look up, be safe
With more than 20,000 fans expected to root for the Timbers at every home match this season, expect platforms to be more crowded than usual. Our operators will be watching out for you, so keep an eye out for them as well. Take a moment to be aware when crossing streets and tracks near Providence Park on game days. Make sure you look both ways and follow signals—not other people who may be crossing unsafely. And before you run to catch a train, remember that the next one will be arriving shortly—within 10 minutes. Trains can fit around 300 people, so they may be more crowded than normal.
Stay onside with Hop
Fares are required throughout the TriMet system on both buses and trains. By using Hop Fastpass™, you ensure you're always staying onside.
Hop is flexible in allowing you to pay your fare in the manner most convenient to you. You can use a plastic Hop card, a virtual Hop card stored on your phone, or you can pay with a credit card stored on your phone's mobile wallet. You can also purchase a disposable ticket or day pass directly from one of our vending machines, located on station platforms. Just remember to tap every time! If you've never used Hop before, check out myhopcard.com for more information. The webpage includes how-to-videos on tapping, as well as answers to common questions.