TriMet's fall 2019 route adjustment was part of our bi-annual service improvements plan
If you've ever used the phrase, "Just give me one more minute," then you know how precious time can be. TriMet recognizes the value of time too. It plays a big part in our service improvement plans. When we saw an opportunity to move our popular Line 19-Woodstock/Glisan out of a notoriously congested area of Southwest Portland, we made a change. Last fall, we adjusted the route by moving it just a few blocks to the north and east, and it worked. Now, during the evening commute, buses are running faster and riders are getting home sooner, by up to six minutes a day and sometimes more!
A change for the better
Line 19 provides about 31,500 rides per week and covers nearly 19 miles between Gateway Transit Center in Northeast Portland and Mount Scott in Southeast Portland. As traffic congestion has increased over time, we noticed buses were getting stuck as they wound through a curvy section of roads in Downtown Portland.
On the old route, southbound buses traveled from SW 5th Avenue, to SW Sheridan Street and through a four-block stretch that included SW 3rd Avenue and SW Arthur Street. In peak travel times during the evening commute, traffic-related delays could reach well over 11 minutes.
Now, Line 19 buses turn from SW 5th Avenue onto SW Lincoln Street. Because it serves as an extension of the Harbor Way Viaduct and Tilikum Crossing at its eastern end, Lincoln is less attractive to autos. That allows buses to travel more freely. In four blocks alone, the new route can speed up buses by six minutes or more between 4 and 6:30 p.m.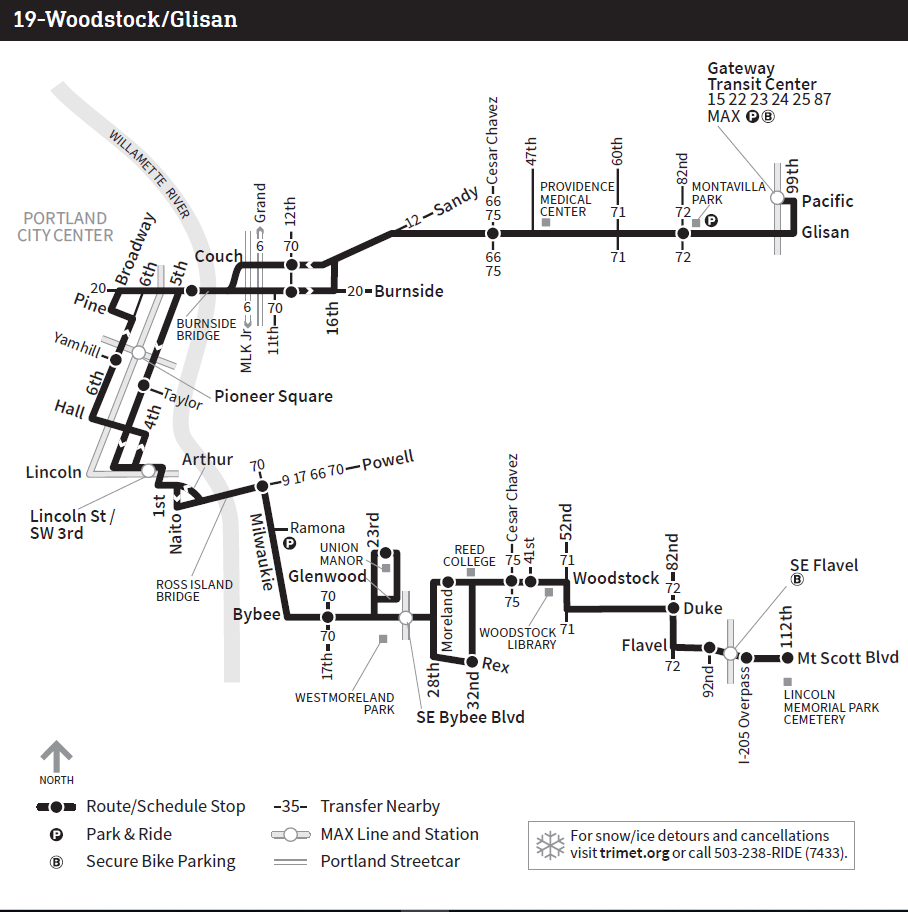 A faster, more reliable option
Adjusting the Line 19 route is just one way we are working to speed up transit across the tri-county area. We're streamlining more routes, adding new service and adjusting schedules to respond to traffic patterns and keep our riders moving.
On March 1, we'll roll out more improvements with our spring service change. We're expanding our Frequent Service network, improving bus service throughout the region, speeding up trips on MAX, and making adjustments to keep buses on time, improve transfers, reduce wait times and ease crowding.
Making transit better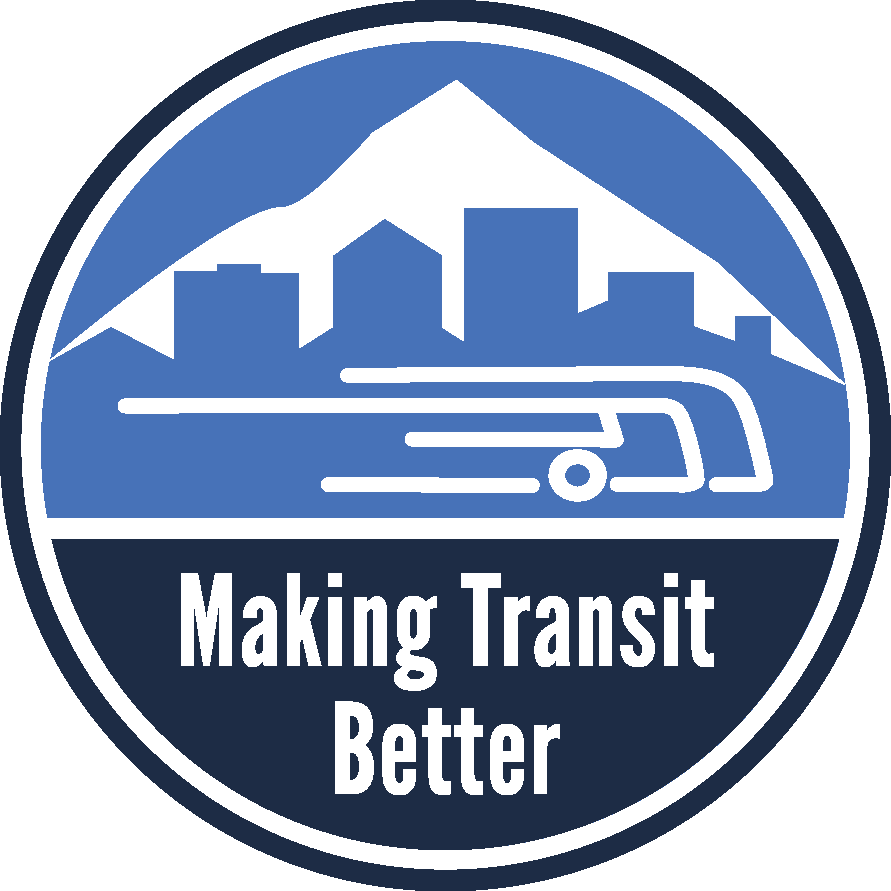 We're also working with partners throughout the region and state to make transit better. Together, we're finding ways to keep buses moving past traffic congestion. The Portland Bureau of Transportation (PBOT) is testing red paint in transit priority areas, to see if it will help keep lanes clear for buses, trains and streetcars. New bus-only and bus and bike-only lanes, installed during the last year, are already showing promise – reducing traffic-related delays by as much as 76%. We thank our partners for their efforts!
When we make transit better – we improve the ride for everyone. For our riders, we take the worry and stress out of driving and parking. Instead of sitting behind the wheel, stuck in traffic, they can use their commute time to text with family and friends, check email, make appointments, listen to podcasts, stream shows, play games, read a book or just sit back and relax. Transit ridership also helps reduce congestion, so freight can move more freely and those who do have to drive, can get where they're going faster. And, by taking cars of the road, transit can improve our climate and the environment, helping to create healthier communities that thrive.
Get on board!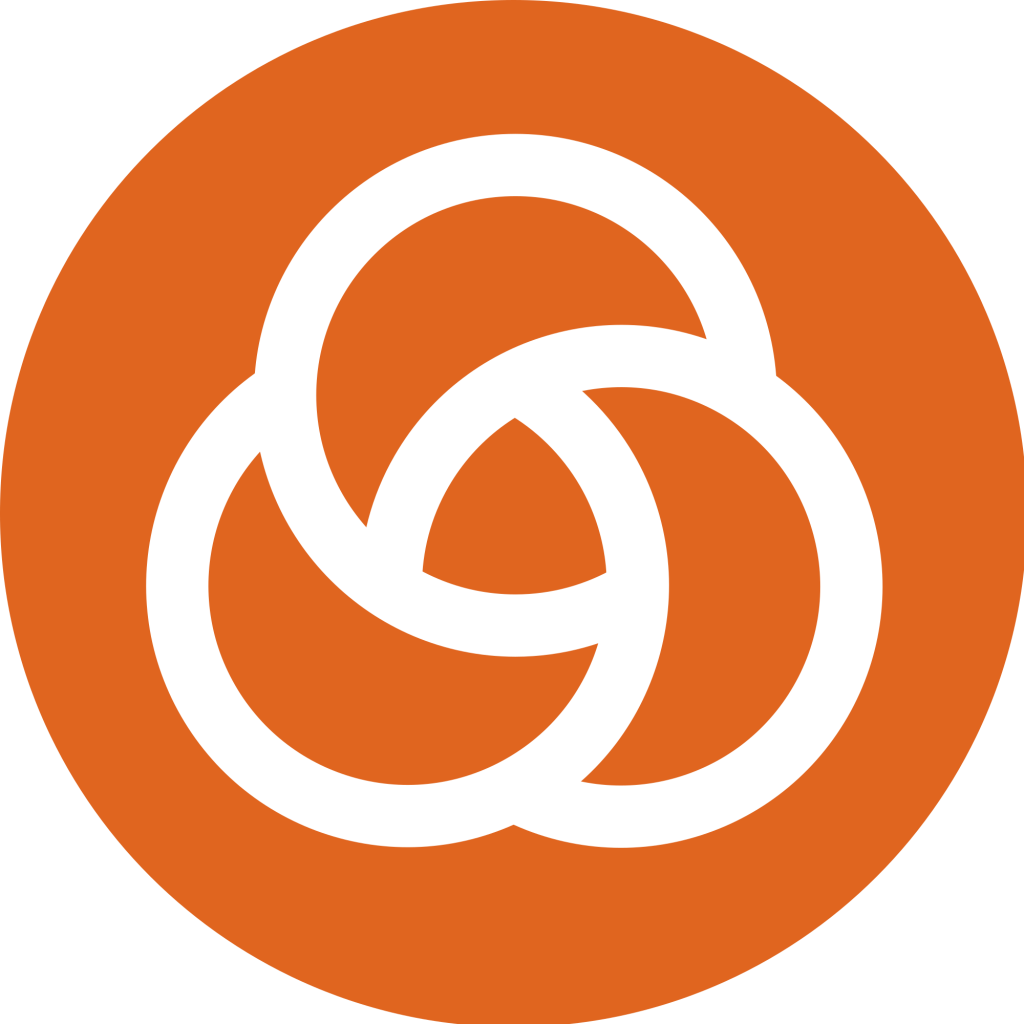 TriMet asks the community to get on board in doing your part. All it takes is one easy step: Take one more transit trip a week. A month later, make it two more transit trips a week. The month after that, make it three more transit trips a week.
We want to help you make that happen. Maybe you could use one of our Park & Rides, take a bus to a train or just hop on board in your neighborhood. Go to support.trimet.org to learn more about planning a trip on TriMet. If you need more help, contact our Rider Support team at 503-238-RIDE (7433).