Strategic partnerships with City of Portland, Metro, Portland General Electric, others are key for greener future for Oregon's largest transit agency
Please note that due to the COVID-19 pandemic and resulting financial constraints, many of the climate actions outlined in this post may be delayed and timelines are undetermined.
TriMet will reduce the agency's carbon footprint through eight green actions as well as strategic partnerships, while also asking the public to get on board in addressing the climate crisis facing the world today. Some of the steps the transit agency will take will reduce emissions in the long run, others will have an impact right now.
"For the past 50 years, TriMet has been helping the region reduce auto emissions by providing an estimated 3.3 billion rides with our transit service, while also exploring opportunities to reduce our own carbon emissions. Today TriMet is redoubling our efforts with specific actions that will reduce our carbon footprint even more. The time for meaningful actions to address the climate crisis is now."

TriMet General Manager Doug Kelsey
TriMet's actions come after General Manager Doug Kelsey and Portland General Electric President/CEO Maria Pope joined Portland Mayor Ted Wheeler at the C40 World Mayors Summit in October, where leaders across the world discussed the urgent need to address global warming and the growing emissions of carbon dioxide from human activities
"I want to thank Mayor Wheeler for not only inviting TriMet into the conversation of addressing climate change internationally, but taking leadership here locally to make sure transit is at the table, because transit is a vital part of the solution," said Kelsey.
TriMet's Green Actions
Convert MAX to 100% wind power in 2020
Stop diesel bus purchases after 2025
Convert buses to renewable diesel beginning in April 2020
Convert non-bus fleet to electric & non-bus heavy-duty vehicles to renewable diesel by 2030
Support Youth Pass Program
Conduct a carbon baseline analysis and develop a net zero carbon strategy
Develop a carbon lens
Support regional air quality testing
Reducing emissions with renewable resources
Transit use reduces emissions as people leave their cars at home to share rides on buses and trains. That's why TriMet is expanding service and working with the City of Portland to create Rose Lanes that speed bus travel, and with Metro and other agencies to improve transit and make it a more attractive and convenient alternative.
But TriMet is doing more to help reduce emissions, by reducing our own carbon footprint. Today, TriMet announces eight actions to help fight climate change.
ACTION 1: A Greener MAX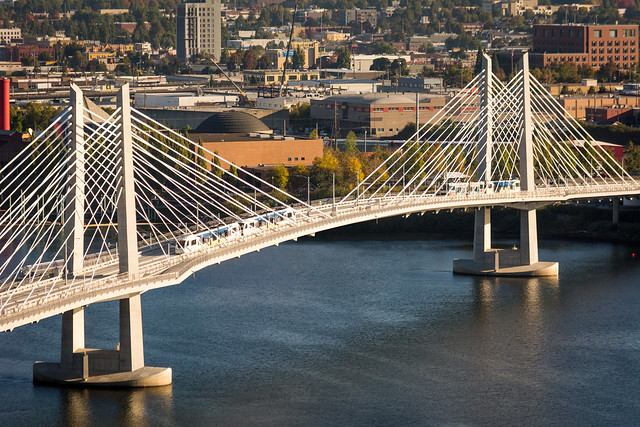 TriMet's MAX Light Rail System is already powered by electricity, but on Friday, Dec. 13, 2019, General Manager Kelsey announced a shift that will make MAX even greener. The system is converting to 100% wind power in early 2020. *Note: this date has been updated.
"Light rail is already one of the lowest carbon transportation systems in our region and now a third of the daily trips provided by TriMet will use 100% renewable, clean wind power," said Kelsey.
Although PGE is already aggressively reducing the carbon footprint of its power, moving to wind power for the light rail system will reduce the region's carbon use even further.
ACTION 2: No future diesel bus purchases after 2025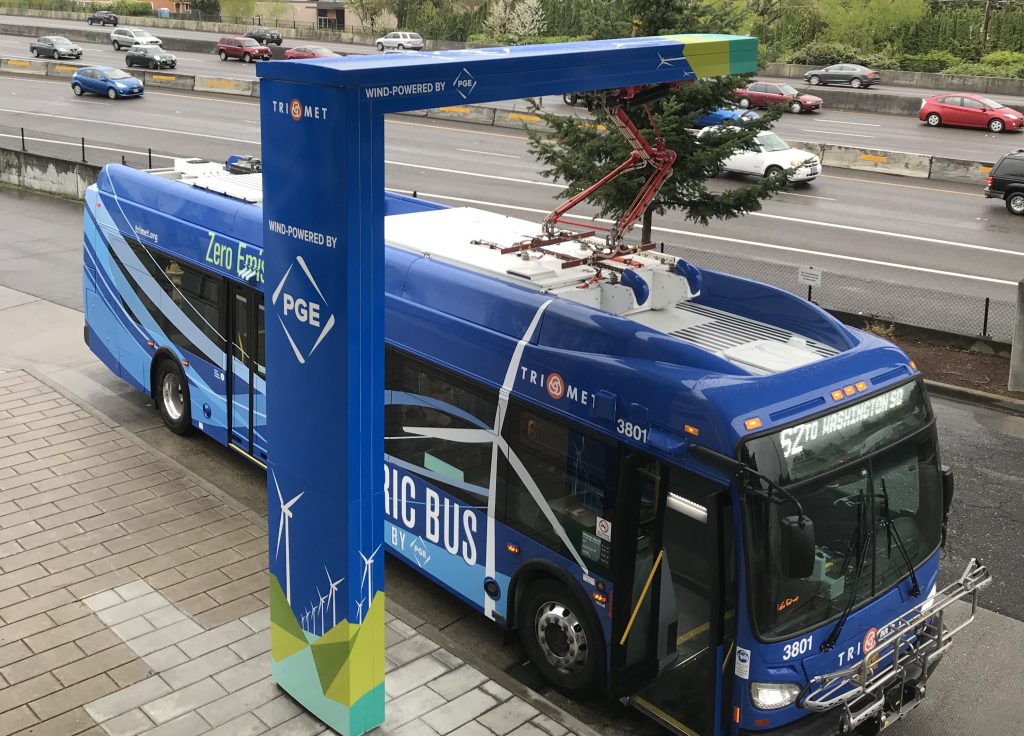 TriMet's first battery-electric buses are 100% wind powered as well. Our strategic partnership with PGE, spearheaded by President/CEO Maria Pope, helped us get five electric buses rolling in a test of the current electric bus technology. In just the first six months of operation, the five buses reduced TriMet's diesel use by more than 11,000 gallons and dropped our emissions by more than 250,000 pounds.
As we transition to a clean energy fleet by 2040, TriMet is putting a stake in the ground and will not purchase any diesel buses after 2025. As we retire the diesel buses, we will bring on more and more zero-emissions buses, including buses converted from diesel to electric through an innovative retrofitting process. By 2030, we will have at least 340 electric buses and we will continue to look at other clean energy technology.
ACTION 3: Cleaner, renewable diesel
TriMet is not waiting until 2040 or even 2030 to make our existing bus fleet greener, today General Manager Kelsey announced critical steps to reduce carbon emissions from traditional diesel buses.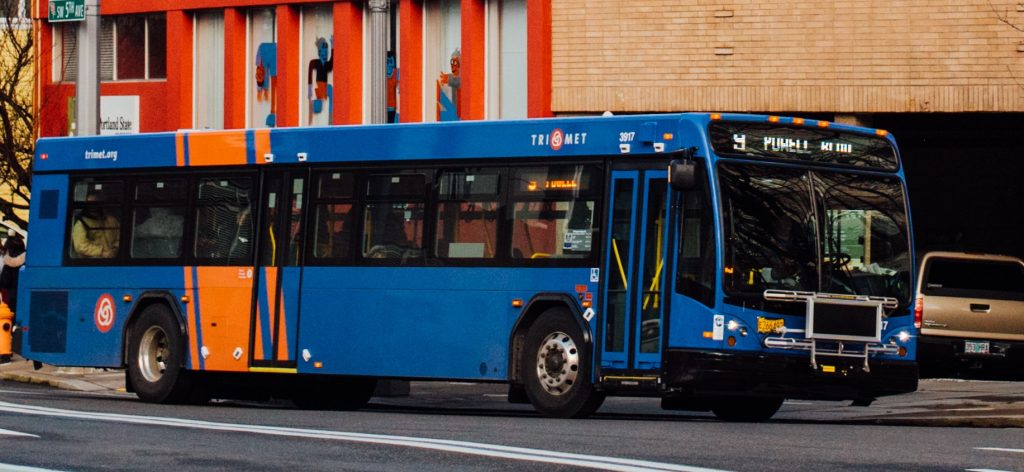 "TriMet will begin using carbon-reducing renewable diesel in all our fixed-route buses in April 2020," said Kelsey. "We are also moving to transition our LIFT paratransit vehicles to renewable diesel. It's a simple step with a huge benefit for the environment as it allows us to continue providing the transit service needed to move the region, but it contains just 1% fossil fuel."
Depending on how it's manufactured and the fuel mix, renewable diesel is expected to reduce emissions by 30% to 50% while TriMet makes the important transition from a diesel fleet to a zero-emissions fleet.
In 2006, TriMet became a national leader in the advancement of cleaner energy fuel when we began testing B5 biodiesel in our fleet of LIFT paratransit buses. Today, all of our buses use a blend of petroleum and biodiesel fuels. Like renewable diesel, biodiesel is made from vegetable oils or animal fats, but it's processed with oxygen, which presents some maintenance challenges.
TriMet began testing renewable diesel in 180 buses last May. This emerging fuel comes from sustainable, resources like natural fats, vegetable oils and greases. It produces fewer emissions, resulting in a cleaner, low-carbon fuel.
ACTION 4: Electrifying other TriMet vehicles
TriMet has a fleet of 285 vehicles for employee use. These are used by supervisors who are assigned to a section of the district to be able to respond quickly to service issues, an operator in need of help or to coordinate riders when there is an unexpected change in service. The vehicles are used by our maintenance workers, customer service staff, and other employees when needed. General Manager Kelsey today set a deadline to convert all such vehicles to battery electric before 2030. For heavy duty vehicles, for which battery conversion is not a viable option, we are investigating the use of renewable diesel.
Partnerships to help fund transit subsidies
On the heels of TriMet's efforts that put Honored Citizen reduced fare in the hands of more than 25,000 adults struggling financially, we support efforts to help more people in need gain access to the system.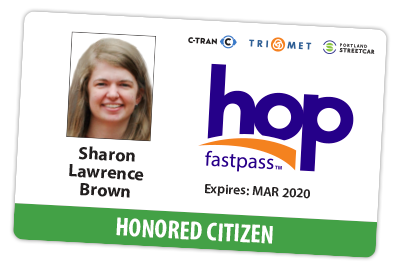 Passage of House Bill 2017, Keep Oregon Moving, established a funding stream for the Low Income Fare Program. Passage of the bill required support of state legislators and Governor Kate Brown, as well as other regional and state stakeholders. TriMet could not have established the Low Income Fare Program without their help and that dedicated funding. That model can be used to further expand access to the system without sacrificing service.
ACTION 5: Youth Pass Program
Today, TriMet General Manager Kelsey joined with Portland Mayor Wheeler to support an expansion of Youth Pass as broadly as possible by making it a priority for the 2020 transportation ballot measure being developed by Metro.
As part of a regional strategy to increase transit ridership and reduce greenhouse gas emission, the proposed Metro measure also includes critical funding for the Southwest Corridor Light Rail Project, which is anticipated to provide *37,500 trips a day by 2030. That's a lot of cars off the road and emissions reduced. (*Note: Based on updated modeling, the daily trip projection above was updated from 40,000 trips to 37,500 on Dec. 16, 2019.)
"This measure is a once-in-a-lifetime opportunity to put Portland at the forefront of carbon reduction as it relates to transportation, our biggest carbon challenge," said Kelsey. "We can have all the well-meaning plans in the world, but unless we agree to all invest in making it happen, it won't."
Carbon initiatives for a greener future
TriMet buses and trains eliminate about 210,000 car trips every day, helping reduce the region's carbon footprint, but what about our own? Other green actions we are taking to help create a greener future for our agency.
ACTION 6: Carbon baseline analysis and net zero carbon strategy. TriMet will conduct an assessment of our current carbon footprint, including all petroleum products but also our facilities, procurement practices and maintenance programs to establish a carbon baseline. Using that analysis, we will establish a strategy to bring our carbon emissions to net zero, as well as identifying actions to reduce our waste stream.
ACTION 7: Carbon lens. TriMet will develop a "carbon lens" to apply to planning, procurement and other decisions to ensure that carbon emissions are considered in all of the agency's major decisions.
ACTION 8: Carbon emissions testing. TriMet is pursuing placing sensors on buses to monitor the air quality in the neighborhoods where we provide service. The monitoring could provide us a regional map of emissions and help the region target emissions reductions efforts.
You can take action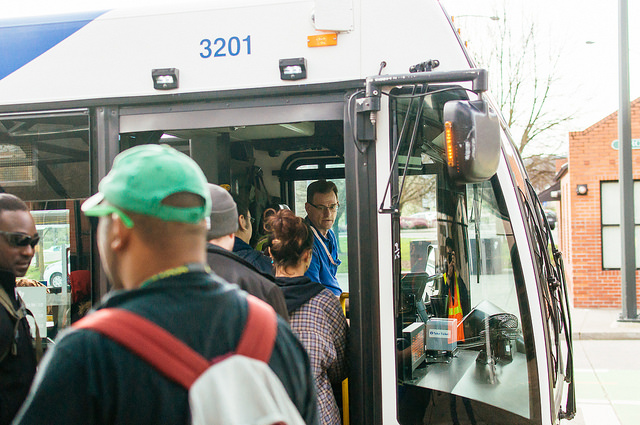 TriMet asks the community to get on board in reducing your carbon footprint and save the planet for generations to come. Do that with one easy step: Take one more transit trip a week. A month later, make it two more transit trips a week. The month after that, make it three more transit trips a week.
We want to help you make that happen. Maybe you could use one of our Park & Rides, or maybe you could take a bus to a train or just hop on board in your neighborhood. Go to support.trimet.org to learn more about planning a trip on TriMet. If you need more help, contact our Rider Support team at 503-238-RIDE (7433). Make a New Year's resolution to join TriMet and our partners in our commitment to a greener future.