As TriMet's celebrates our 50th year of operations, we look back on a service that's helped drive the Portland metro area for generations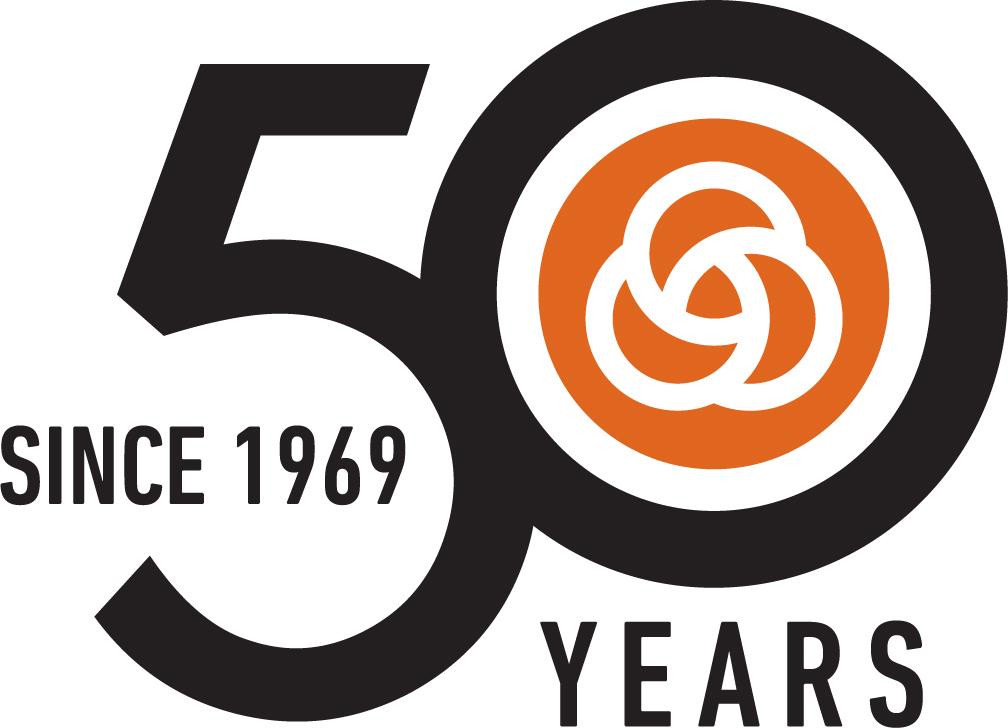 On December 1, 2019, we're celebrating the big one. TriMet is turning 50. We've come a long way over the last five decades – from 175 used buses, a service area limited to the city of Portland and 65,000 daily trips. In 1969, the agency was young but ambitious. We strived to be different and better but the path forward was uncertain.
Just two months earlier, the city of Portland had passed a resolution declaring in part, a need for an "economical and efficient mass transit system…"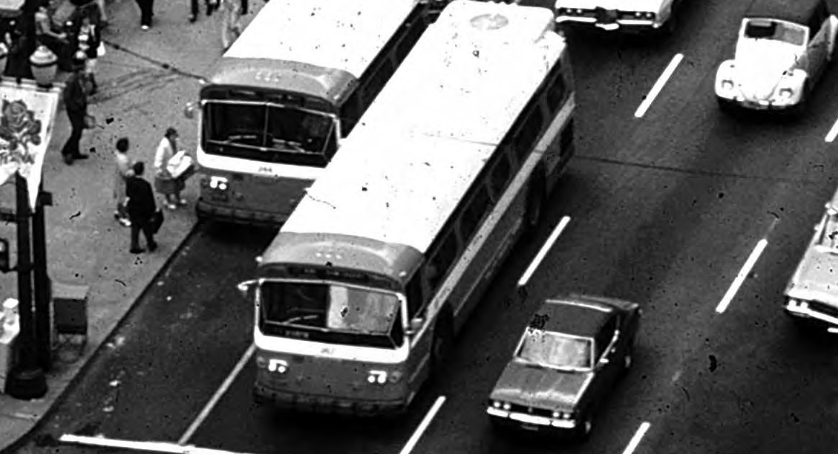 We filled a need that has only continued to grow, with the region's population boom and changing demographics. We've expanded service to include sections of Multnomah, Washington and Clackamas counties, and today we provide an average of 310,000 trips a day.
TriMet is now a thriving transit agency that is part of the fabric of the region. We're also part of the solution – to help ease pollution and congestion – and make our community a better place to live.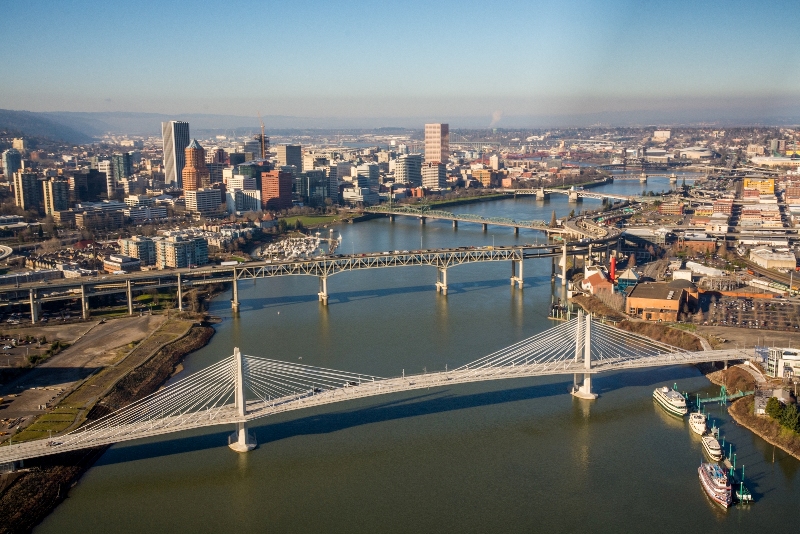 Making transportation affordable
Change started early. In 1970, just months after taking over the defunct Rose City Transit Company, we introduced a reduced fare for senior citizen riders. At 25 cents, 10 cents less than the cost of Adult fare at the time, we made travel more accessible during off-peak hours. In 1981, TriMet discounted fares even further, charging just 10 cents for "Honored Citizens," which included seniors and people with disabilities. Rides were free on evenings and weekends. Then, in 2018, following the adoption of HB 2017 (Keep Oregon Moving), TriMet reduced fares for even more riders. We expanded our Honored Citizen program to include riders who live on a low-income, who live on up to 200% of the federal poverty level.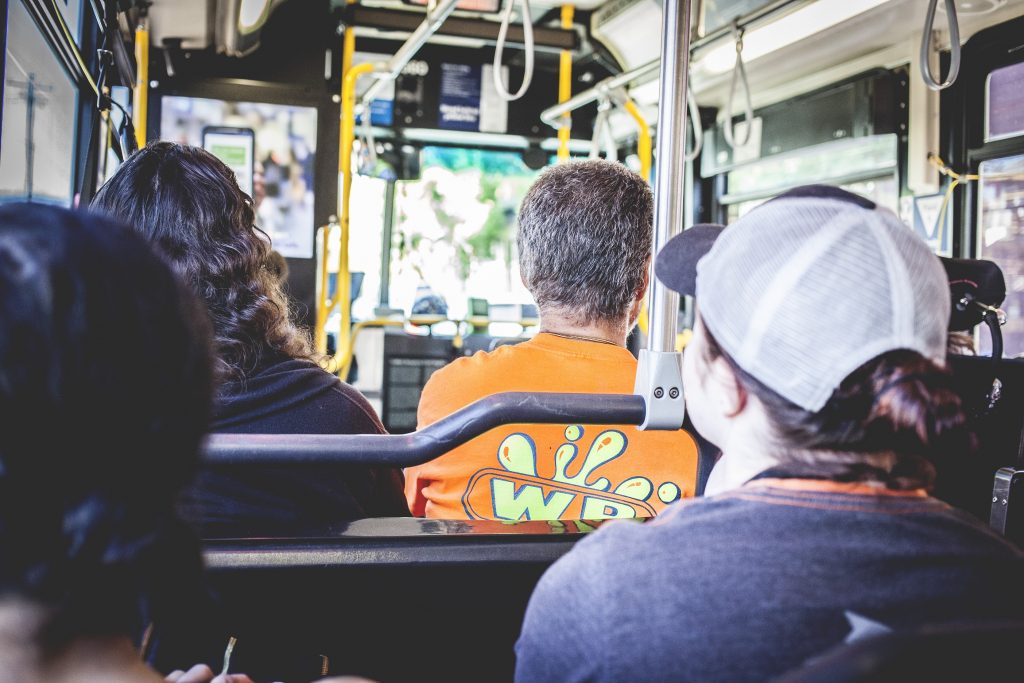 Increasing amenities for customers
By 1971, ridership was on the rise, and TriMet began to invest in amenities to make taking transit more attractive. Given the rain we experience for months out of the year, we started to install shelters at bus stops in 1974. We currently have nearly 7,000 bus stops across the tri-county district; hundreds of them have shelters and other amenities About 10 years ago, we conducted a Pedestrian Network Analysis, and reviewed thousands of stops to identify areas where improvements would provide safer and more comfortable access to transit. Now, we're conducting a new study to help improve rider access to bus stops. We'll work with the city of Portland and other jurisdictions to make sure that access is considered with construction and development. We are also improving stops and stations with funds from HB 2017 and will have more stops with features like real-time TransitTrackers™ in the coming years.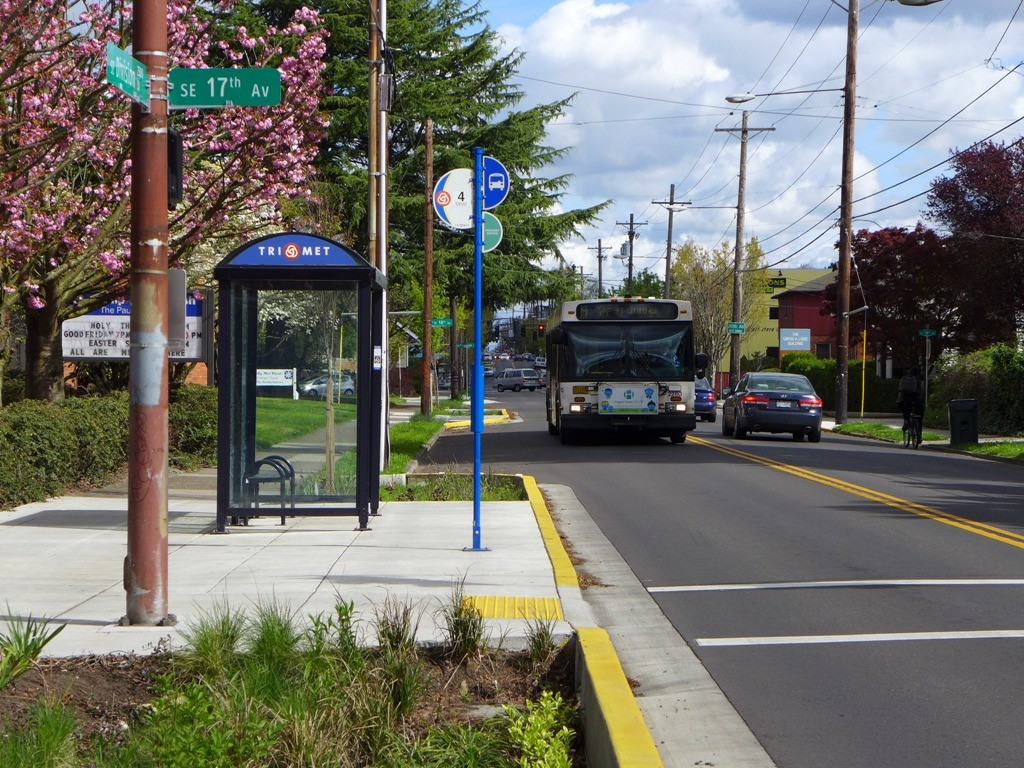 Expanding access
We created Fareless Square in the mid-1970s, in direct response to the federal Clean Air Act. Air pollution was a problem; some days, you couldn't even see Mount Hood. The objectives of Fareless Square were to increase transit use, reduce auto trips and improve mobility in Downtown Portland. In 2010, it morphed into the Free Rail Zone and was discontinued in 2012, to simplify the fare system, help with a budget shortfall and increase equity across the service district. Fareless Square was a progressive idea, designed to benefit businesses in the central city and TriMet, while supporting a plan by the state to control carbon monoxide and ozone emissions.
We also launched our LIFT paratransit program in 1976. As it continues today, LIFT is available to riders who are unable to use fixed-route services due to illness or disability. Federal law requires organizations receiving federal funds to provide equal opportunity for individuals with disabilities to receive program benefits and services. LIFT has grown from just 15 vehicles in 1976 to more than 250 in 2019.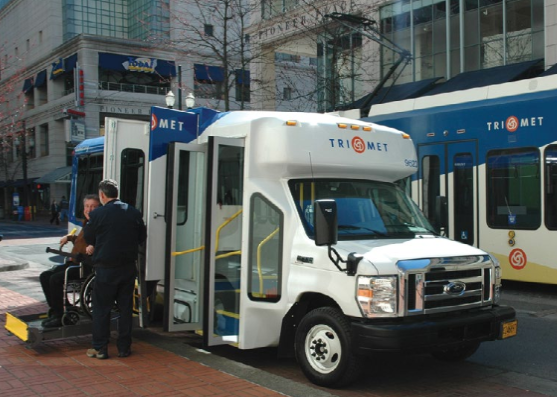 In 1997, our MAX Light Rail was the first in North American to operate low-floor light rail vehicles. TriMet was also an early adopter of the low-floor transit bus, enabling convenient access with a mobility device.
Innovating transit technology
In addition to transit and transportation, the "T" in TriMet has been synonymous with technology. In 1981, we began to offer 24-hour recorded schedule information at 238-RIDE, the same number we use today. Our first website launched in 1995, and we started TransitTracker in 2004, which provides real-time arrival information for buses and trains.
The next year, in a transit-industry first, we took the innovative approach to open our schedule and vehicle location data to the public, leading developers to create new tools to help riders use the system. We also helped establish Google Transit, becoming the first transit system incorporated into Google maps. In 2009, TriMet developed the first open-source trip planner (OpenTripPlanner) that combined transit, biking and walking. Another first came in 2019 when we incorporated multi-modal trips that combined transit with BIKETOWN, e-scooters and Uber.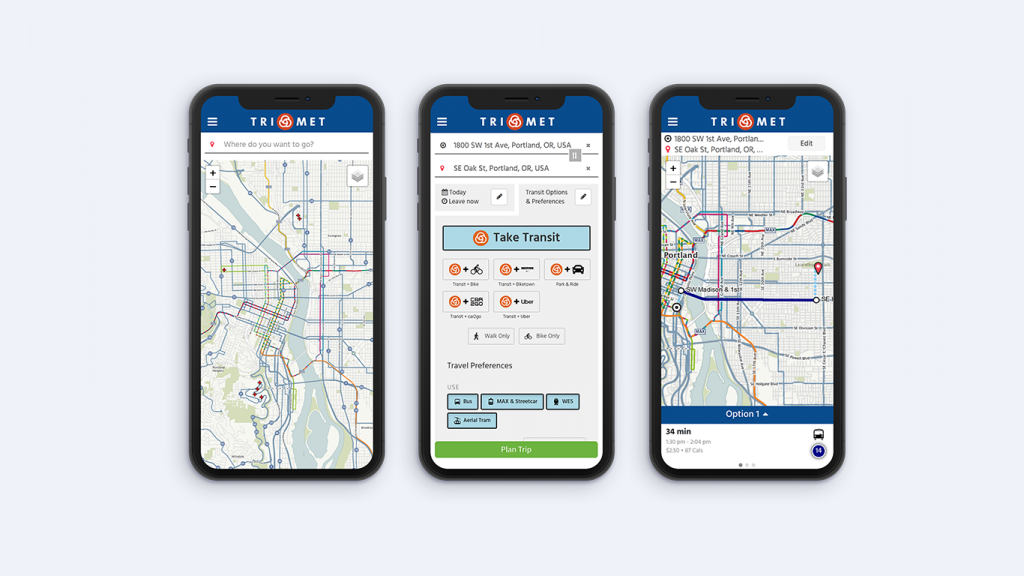 Technology improvements continued into the 21st century, when we delivered mobile ticketing in 2013 and the industry-leading Hop Fastpass® electronic fare system in 2017.
Moving the region to rail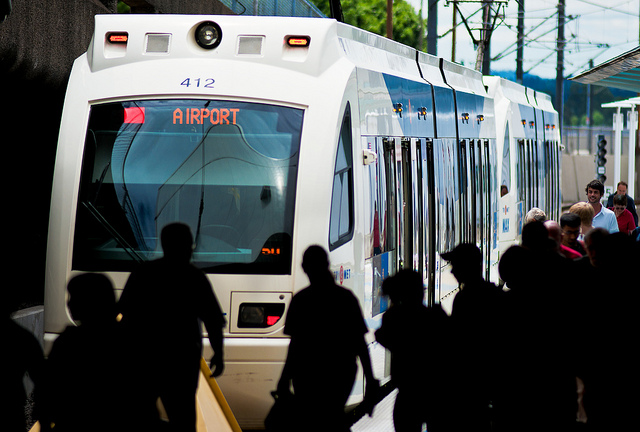 Light rail moved us, starting in the 1980s with the opening of our first MAX (Metropolitan Area Express) line from Downtown Portland to Gresham. (It was the third light rail system in the nation and the second on the West Coast.) Since then, our MAX light rail system has grown to include five lines and about 60-miles of track, connecting Portland, Beaverton, Clackamas, Gresham, Hillsboro and Milwaukie. The next project, SW Corridor, will build a MAX light rail from Downtown Portland to Tigard and Bridgeport Village in Tualatin. It's projected to open in 2027. MAX is 100% electric and helps improve air quality throughout the region. MAX provides approximately one-third of the 310,000 daily trips taken on our transit system.
In 2009, we debuted the region's first and only commuter rail line. WES Commuter Rail stretches nearly 15 miles between Beaverton and Wilsonville.
Going from orange buses to greener buses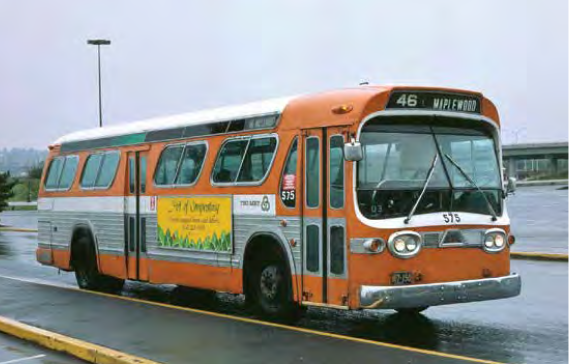 After we acquired our first buses from Rose City Transit Company, we started to make them our own. Our classic orange buses moved people across the region through the 1970s. Our maroon-striped look appeared in the 1980s, and we updated our paint scheme to the tri-color blue, yellow and white in the 2000s. Our newest buses look to the future with a modern blue base and give a nod to our past with three sporty orange stripes, a throwback to the original buses.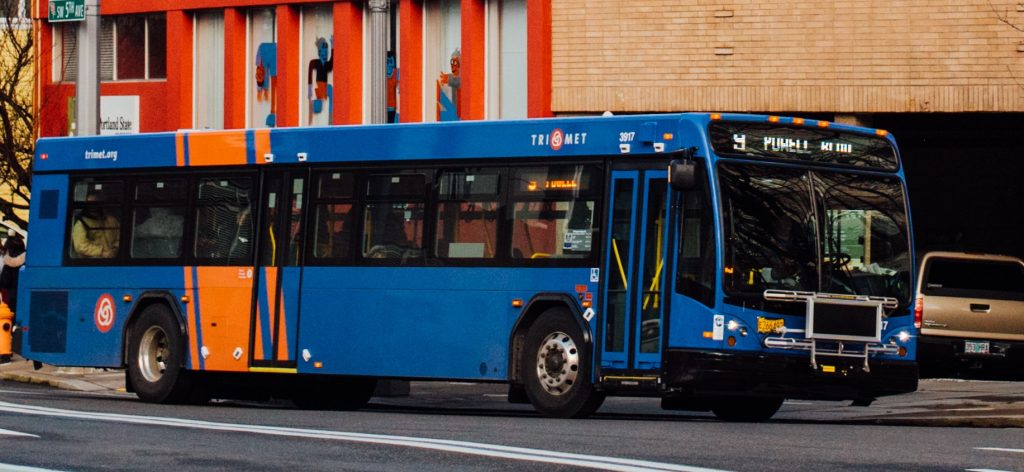 TriMet has been looking to improve efficiency in our buses for decades. We introduced our first hybrid-electric buses in 2002, and four years later, we became the first transit agency in the U.S. to begin using B5 bio-diesel to power our fleet. We expanded our hybrid fleet in 2015, and in 2018, we made a commitment to transition to a 100% non-diesel bus fleet by 2040. Our first electric buses are on the street, and we plan to get more in the coming years. We're also testing cleaner-burning renewable diesel and exploring ways to transition our diesel fleet to electric technology. Other improvements, like using NASCAR technology, has helped improve operating efficiency in our fleet of about 700 buses.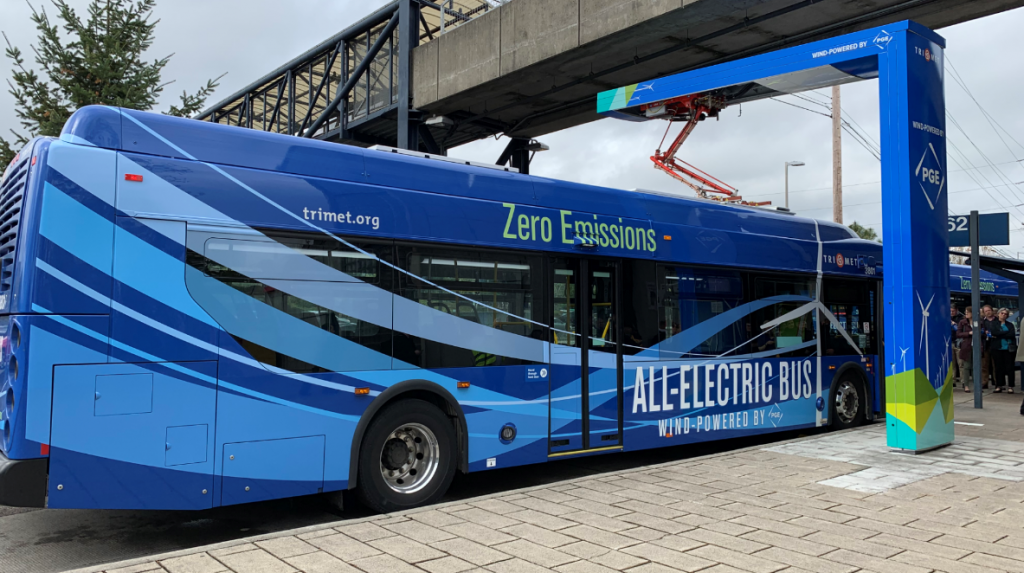 Increasing arrivals, convenience
We know that the more often our buses and trains arrive, the more convenient our service will be. TriMet's Frequent Service lines operate every 15 minutes or better, most of the day, every day. In 2002, we grew our Frequent Service bus network to 16 lines. We plan to expand to 18 in 2020, adding Line 20-Burnside/Stark and Line 76-Beaverton/Tualatin. MAX also operates at Frequent Service levels, with trains arriving every 15 minutes or sooner, most of the day.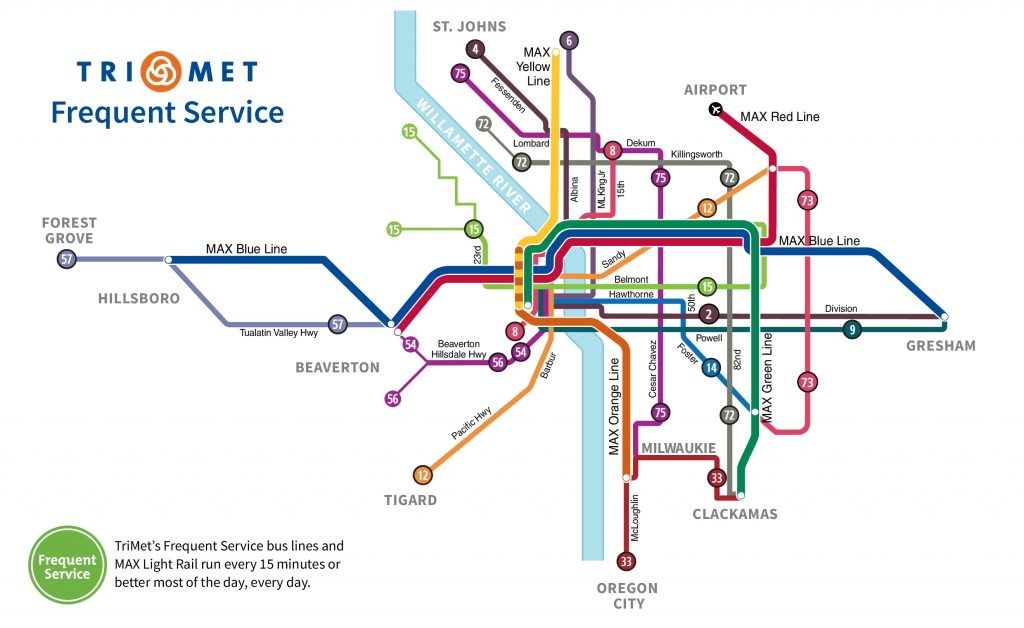 We are working closely with partners on the local, regional and state level to find ways to speed up transit and keep buses moving in increasing traffic congestion. New, dedicated bus lanes are helping buses move faster, making transit a more attractive option than driving alone. In October, the Portland Bureau of Transportation (PBOT) began a test of painting transit-priority lanes red. The paint, part of the pilot "Rose Lane Project," is designed to help reduce misuse of transit lanes so buses and trains can keep moving.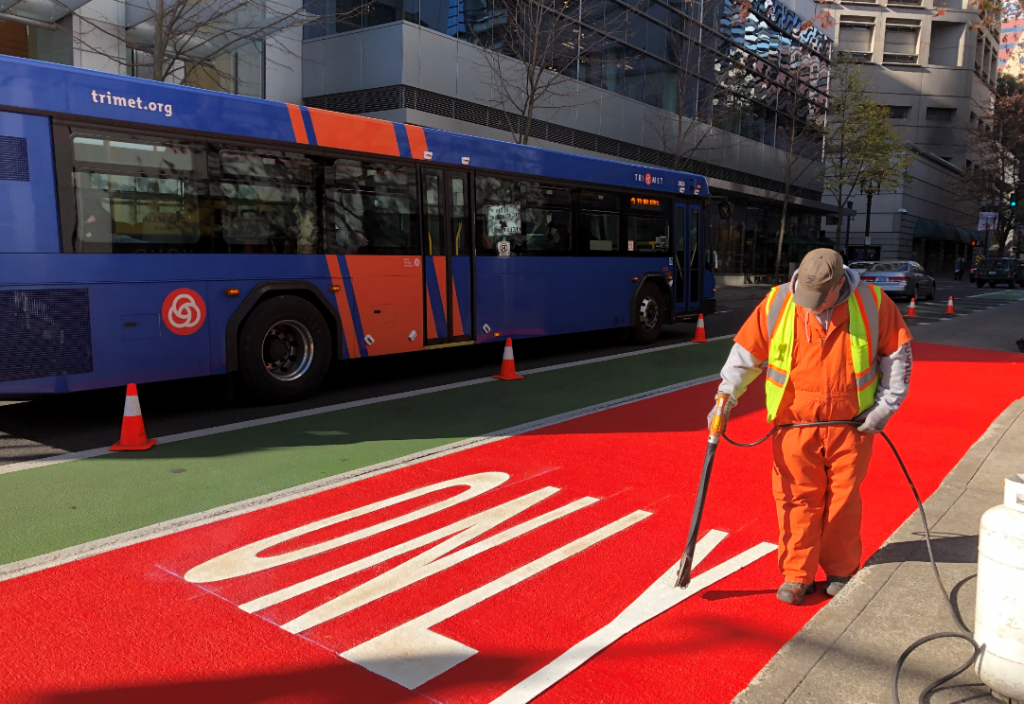 Launching a better way to pay
We debuted our Hop Fastpass® electronic-fare system in 2017, becoming an industry-leader, as one of the first transit agencies in the United States to offer daily and monthly fare-capping. We stopped selling monthly passes; now passes are earned with rides, so there's less upfront cost and riders never pay for trips they don't take. Hop also has lost-card protection for those who choose to register their card, so there's less risk of losing funds loaded to the card if it's lost – a benefit that's not available with paper or mobile tickets. Hop comes in either a physical or virtual card. Last May, Hop became the first transit fare card in North America to launch in Apple Wallet. We also made history when we worked with Google to offer the first virtual transit fare card available within Google Pay globally. Hop also makes it possible to pay at the Hop card reader using a mobile wallet or NFC chip-enabled credit card.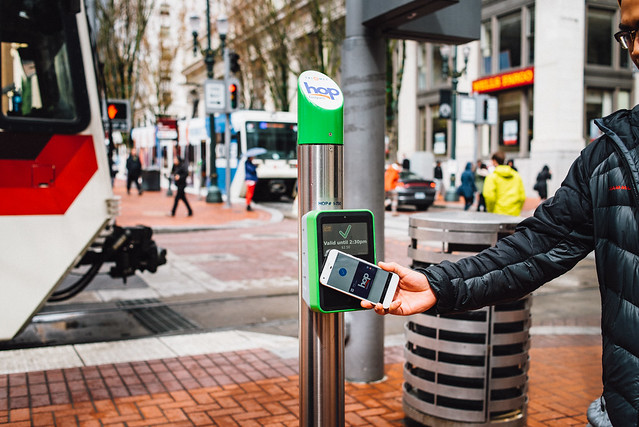 Bringing more service
When TriMet began service, we had about 35 bus lines. We now have 86. In the fall of 2018, we launch the start of our largest-ever expansion of bus service. It started with our addition of 24-hour bus service on Line 20-Burnside/Stark and Line 57-TV Hwy/Forest Grove. We also added a night bus to PDX, to serve riders when our MAX Red Line trains are not in service. We expanded north-south service in East Portland and Gresham with the addition of Line 74-162nd Avenue and continue to add and improve service twice a year or more often. Our latest installment comes on Dec. 1, when we add Sunday and holiday service to Line 16-Front Ave/St Helens Rd.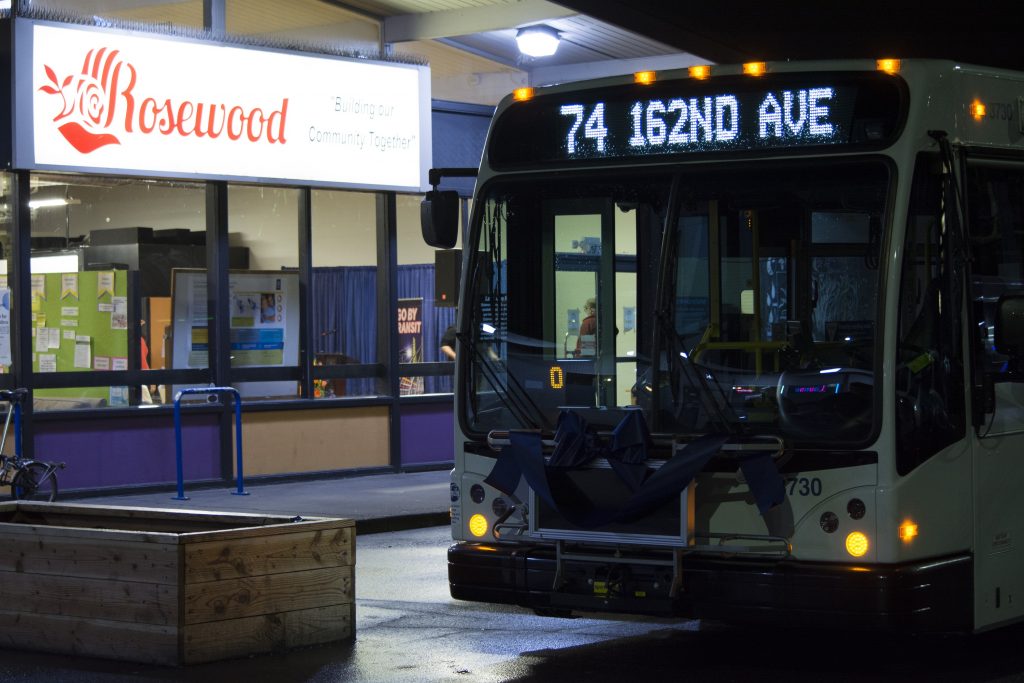 And so much more to come
TriMet is part of our community. We provide more than 96 million rides per year, connecting people with opportunity – whether they're going to school, work, appointments, events, the airport or back home to be with friends or family. With funding from Keep Oregon Moving, we will continue to expand service in the years to come, to meet growing demand for transit service throughout the region. With 533-square miles, and some 1.8 million people across our tri-county district, our service is key to the smart growth of the future. As the region continues to thrive, and as the largest transit agency in the state of Oregon, we take a leading role in developing the mobility options of the future.