The Park & Ride elevator will be closed for improvements starting Wednesday, Nov. 13; eastbound platform elevator scheduled to reopen Dec. 9
Elevator improvements at the Sunset Transit Center enter their final phase Wednesday, Nov. 13, when work begins on the Park & Ride elevator. Part of a multi-year, $22 million effort to overhaul 19 of TriMet's 29 public elevators, the improvements at Sunset Transit Center began in April with work on the station's westbound platform elevator.
The Park & Ride elevator will be closed for about 14 weeks. During that period, crews will replace all the components of the elevator cab. This includes mechanical equipment, panels, doors and electronics. Crews will add heat detectors to improve safety, in addition to an awning above of the elevator tower to protect it against damage from the weather.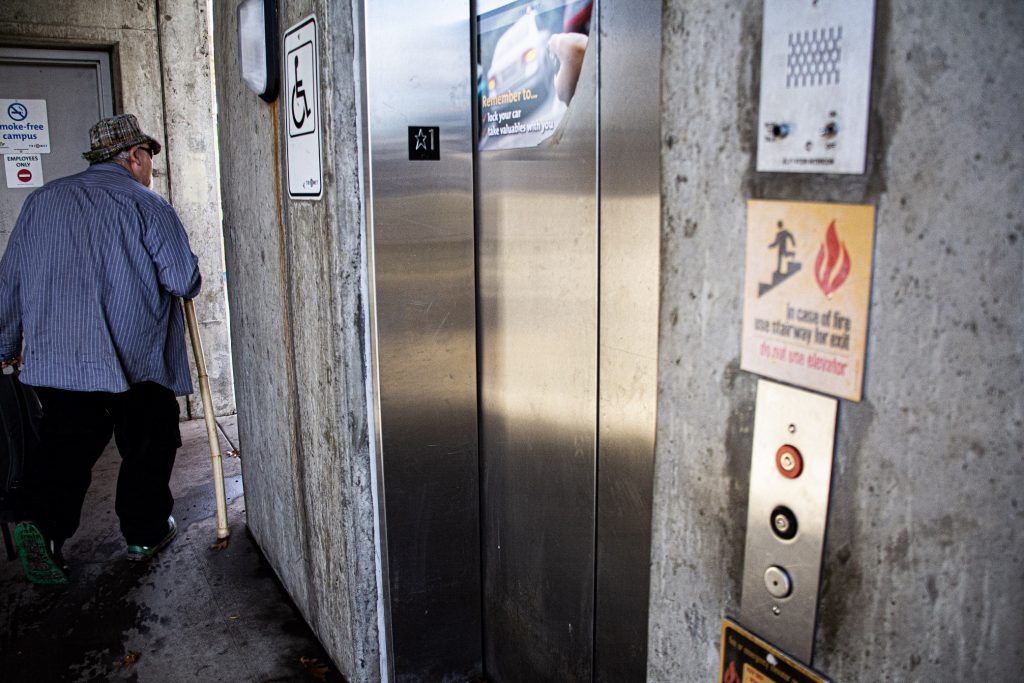 The new project starts as improvements to the eastbound platform elevator wrap up. Closed since mid-August, it's scheduled to re-open to the public on Dec. 9. After it opens, the westbound elevator will temporarily close again, from Dec. 9 through Dec. 20, to complete minor but necessary work.
Elevators: shiny, clean and new
More than 8,000 people use Sunset Transit Center during weekdays, resulting in substantial use of the elevators and Park & Ride facility. Even with 630 parking spots available, the Park & Ride fills up quickly on weekday mornings. People unable to use the stairs can park on the ground level of the garage, where 13 parking spots are set aside for people with disabilities. The elevators have been operating since the transit center opened in 1998. Over the decades, they've held up under extreme weather conditions and heavy use but are nearing the end of their service life. Riders will notice the new elevators have a more modern look, updated electronics and a shinier interior thanks to easier-to-clean materials. They'll also come with windows on the doors, creating a more open and inviting experience.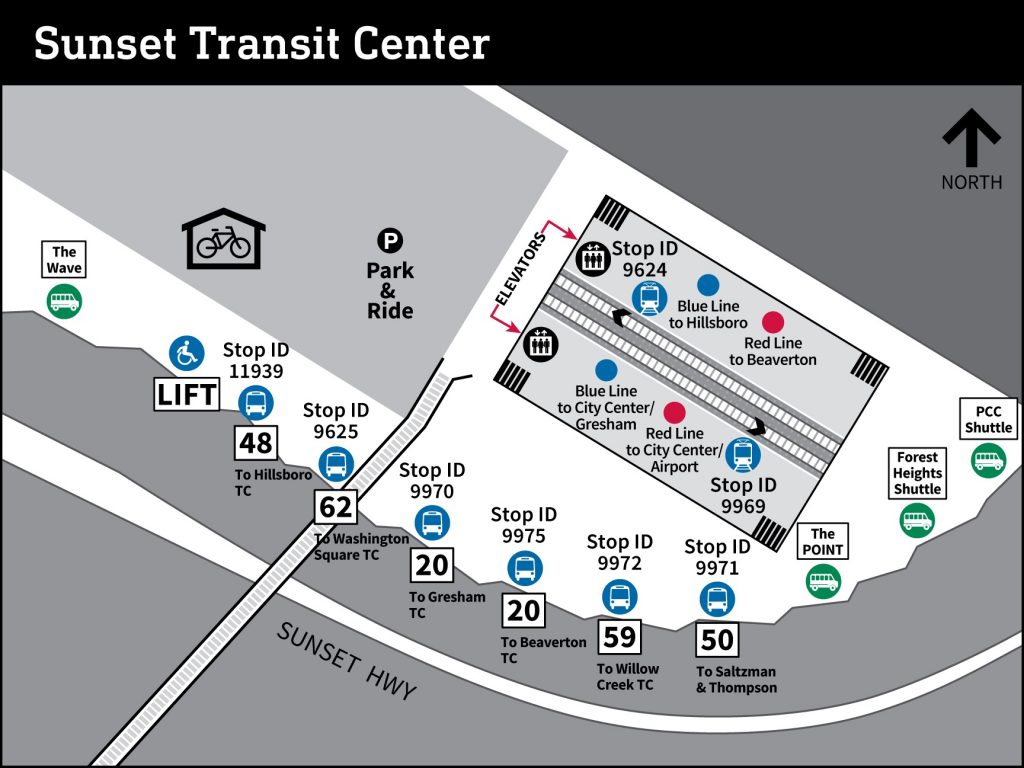 Improving stations
We have already completed most of the improvements to the westbound platform elevator, which is currently open to the public. But there's still a little left to do. That work is scheduled to happen after the eastbound platform elevator reopens to ensure we have at least one platform elevator open at a time.
TriMet's Elevator Improvement Program began in 2018 to upgrade or replace 19 elevators that were reaching the end of their service life. Since then, we've redone elevators at:
NE 82nd Ave MAX Station (completed winter 2018)
NE 60th Ave MAX Station (completed winter 2018)
Hollywood/NE 42ND Ave Transit Center (completed spring 2019)
Gresham Parking Garage (completed summer 2019)
In addition to the work taking place at Sunset Transit Center, we're currently improving elevators at the Washington Park Station, the deepest subway station in North America.
TriMet understands that an elevator being down for repairs can be more than an inconvenience. For some, it may mean they cannot use the station. We appreciate people's patience as we work to improve these elevators to minimize the impacts on our riders.
After making these improvements, the elevators should require less servicing and fewer unexpected repairs. With a service life of 15-20 years, they likely won't need major overhauls again until at least 2033.
Check before you go
TriMet has you covered when it comes to information on elevator closures. Before you travel, check trimet.org/alerts or sign up for alerts at trimet.org/email. We post real-time updates if there are unexpected closures or changes to service.