Leave the car—or broomstick—at home and let TriMet deliver you to the spooktacular events this October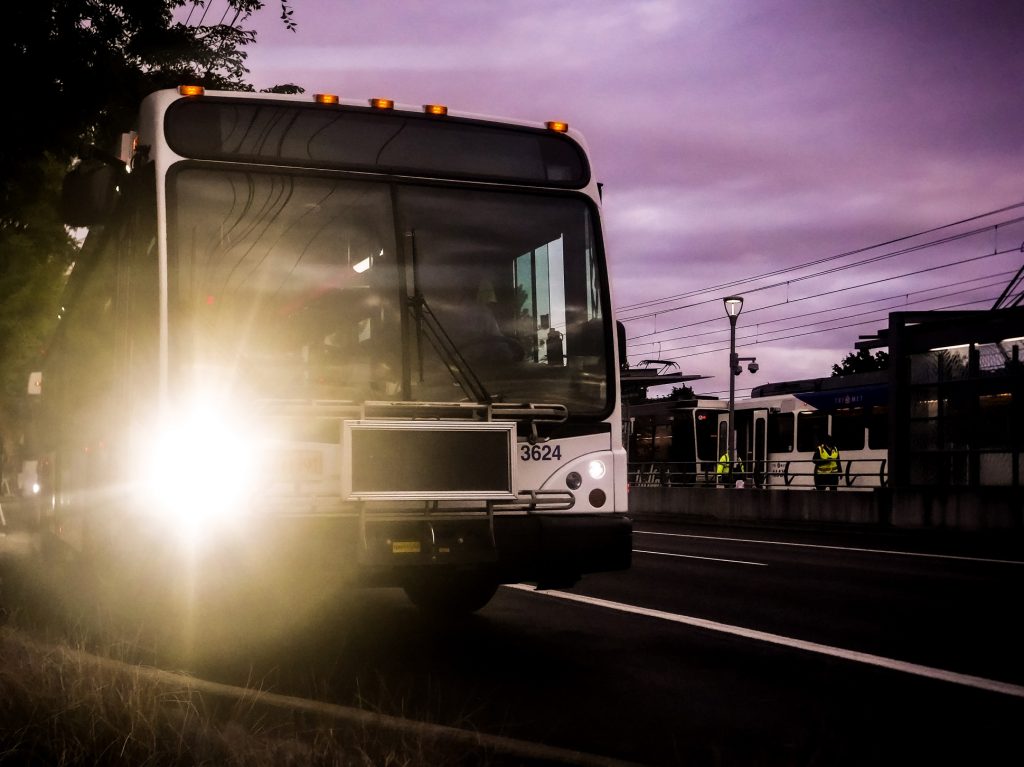 The air is crisp, the trees are vibrant and the mood is spooky as October lurches toward its pinnacle event— Halloween—and the mid-point of autumn. It's a magical time to explore our community or check out the local attractions. This year, let TriMet take the driver's seat to deliver you to a destination that suits your October spirit.
Spooky haunts
You can find frightful fun throughout the region this October, with many of the most fantastic scares a simple TriMet ride away. If you're looking for a spine-chilling experience, we'll bring you to the front door to the region's largest haunted house. Having recently opened on Friday, Oct. 11, the 40,000 square-foot Underhill Haunted House is just a few steps from the Rose Quarter Transit Center.
The Underhill Haunted House is an interactive experience featuring three themed areas, each tied to a terrifying concept like a haunted Victorian home, a factory full of clowns and a government compound where human experiments take place. But there will also be a family-friendly matinee event, Kids Monster Fest, taking place from Oct. 25 – Oct. 31.
All MAX lines serve the Rose Quarter and will get you to the Moda Center. The MAX Blue, Green and Red lines stop at the Rose Quarter Transit Center, and the MAX Orange/Yellow Line connects you to the Interstate/Rose Quarter Station. Both are just steps from the Moda Center entrances.
If riding the bus is the best option for you, we have at least eight lines that serve the area around the Rose Quarter, and five of those lines serve the Rose Quarter Transit Center on weekends.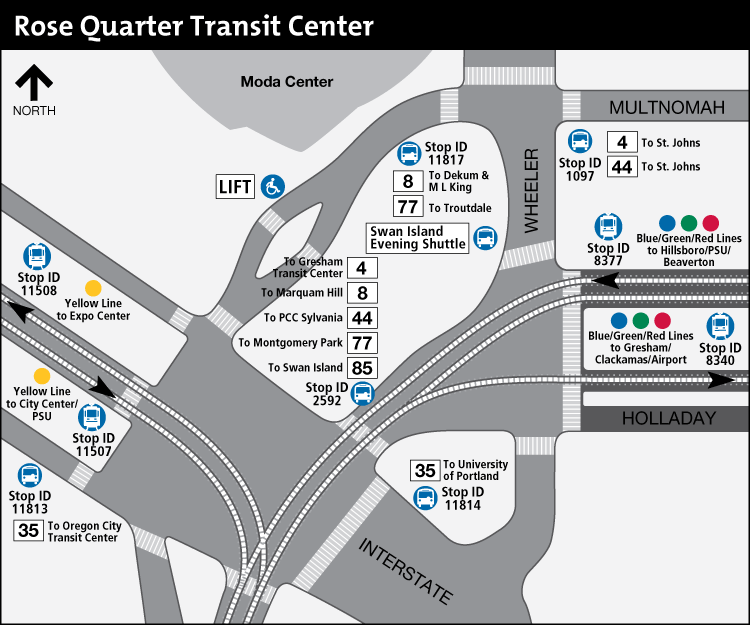 Line 8-Jackson Park/NE 15th
Line 44-Capitol Hwy/Mocks Crest
Farther east, The Fear PDX boasts four haunted houses under one terrifying roof. It's just a few blocks north of the E 122nd Ave MAX station. If you prefer the bus, the location is served by the Line-73 122nd Ave. In Washington County, there's Fearlandia in Tigard, which also features multiple themed experiences. Located at 16255 SW Upper Boones Ferry Rd, the event is located near a stop for the Line 96-Tualatin/I5
With TriMet, you can eat, drink and be scary without the worry or hassle of driving.
Treats (and tricks) for the kids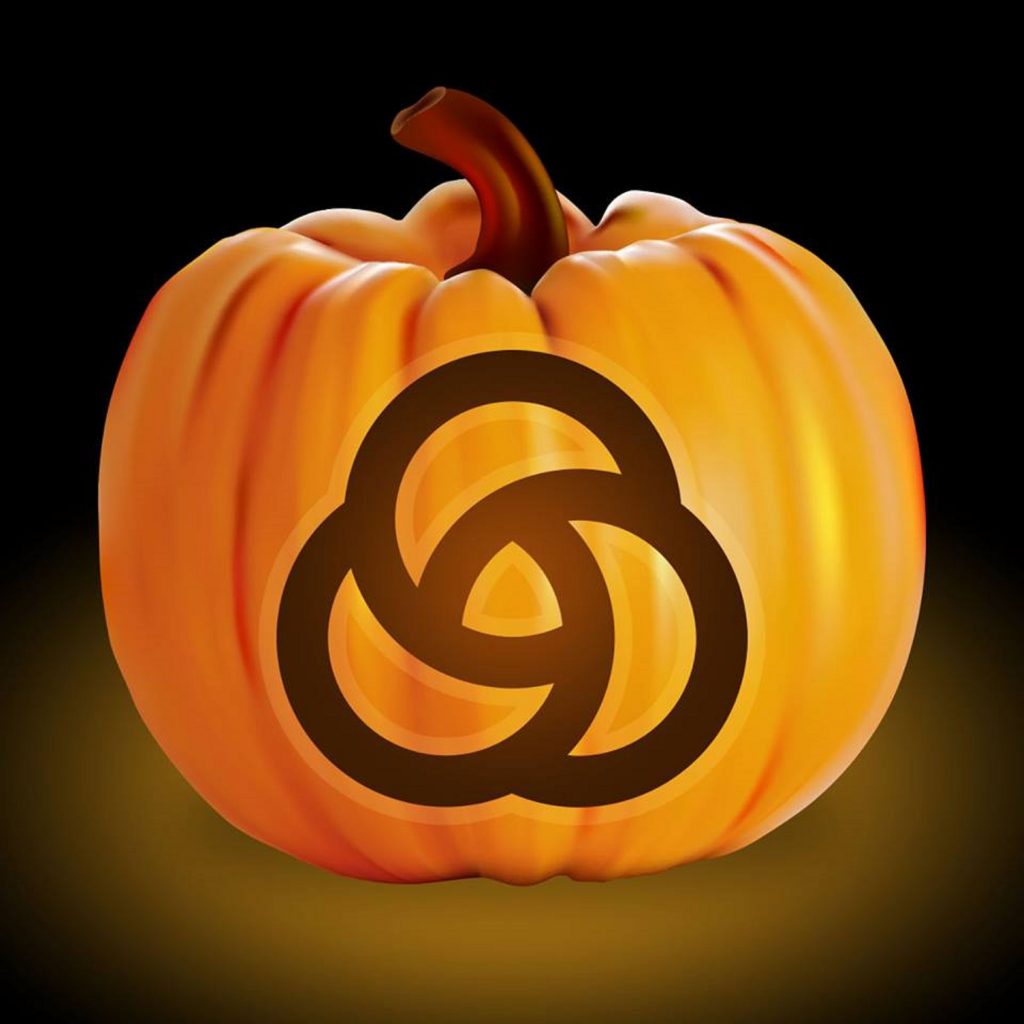 Returning for another year, the Oregon Zoo's Howloween mixes costumed kids, exotic animals, scavenger hunts and treats into one howl of a good time.
Getting to Howloween is simple. The Washington Park MAX station, Portland's only underground station, sees hundreds of Blue and Red Line trains every day. Once you reach the station's surface, the Oregon Zoo is only steps away. TriMet's bus Line 63-Washington Park/Arlington Hts also stops at the zoo's front gate. Visitors who ride TriMet to the zoo get $1.50 off the price of admission with proof of ridership.
Have a gourd time with harvest events
October isn't all ghosts, ghouls and goblins and their assorted bags of tricks (or more often treats). TriMet can also take you to some popular harvest events, where you can stock up on seasonal goodies or explore a corn maze. In North Portland, there's Fazio Farms, with its "Maze of No Return," hayride and other family-friendly activities. You can take bus Line 6-Martin Luther King Jr. Blvd to Jantzen Beach to NE Gertz Rd and Vancouver Way to reach your destination.
The Portland Farmers Market, a local favorite, is open year-round at its Portland State University location every Saturday. With downtown parking being tight, TriMet's buses and MAX—and Portland's Streetcar—can get you close without the hassle of finding parking. If you're looking to catch the Shemanski Park Market, located at 1010 SW Park Ave, you'll want to hop a MAX Blue or Red Line train.
Plan your trip, Hop on board
TriMet makes it easy to plan your next transit trip. Our Trip Planner is simple and convenient, providing the fastest routes along with multiple options. On your phone, Trip Planner will recognize your current location and provide step-by-step directions, including walking distances and arrival times, based on your preferred transit option.
Our Hop Fastpass® offers several ways to pay. If you have a mobile wallet (Apple Pay, Google Pay or Samsung Pay), you can simply tap the green Hop reader on our buses or at rail stations with your phone to purchase Adult fare. You can also purchase a physical Hop Fastpass® card at nearly 500 retail locations. Load money on it then tap and go.
You can also buy a virtual Hop card and load it into Google Pay. Tap your Android phone to a reader and get all the benefits of a plastic Hop card. A day pass costs just $5 for adults and $2.50 for youth (ages 7-17) and honored citizens (ages 65+). Children six years and under ride free!
We're phasing out our old paper tickets, but you can buy Hop Fastpass® 2.5-hour tickets or day passes at our ticket machines. Just remember, whether you have a physical ticket or you're using your mobile wallet, you'll need to tap for every ride. Every tap acts as your proof of fare!