Construction on schedule for a series of projects improving reliability, creating a smoother ride and upgrading systems
MAX trains will be back serving Gresham Blue Line stations between Rockwood/E 188th Ave and Cleveland Ave Sunday, Oct. 6, following a two-week improvements project that covered a 2.3-mile stretch of the line. The project combined upgrades at seven rail crossings, three stretches of restricted trackway, a nearly one-mile section of the overhead wire and four MAX stations.
The project involved one of the most diverse selections of upgrades TriMet has done during a two-week span. Staff and construction crews completed as many improvements to the 2-mile stretch as possible during this project while minimizing the inconvenience to riders. We thank our riders for their patience during the project.
Monday's commute
Starting Sunday, Oct. 6, trains will resume service to all MAX stations between Rockwood/E 188th Ave and Cleveland Ave. These include: Ruby Junction/E 197th Ave, Civic Dr, Gresham City Hall, Gresham Central Transit Center and Cleveland Ave.
The Gresham MAX Improvements will make service more reliable and help keep trains running on time. During the project, facilities crews deep cleaned four of the closed platforms: Ruby Junction/E 197th Ave, Civic Drive, Gresham City Hall and Gresham Central Transit Center.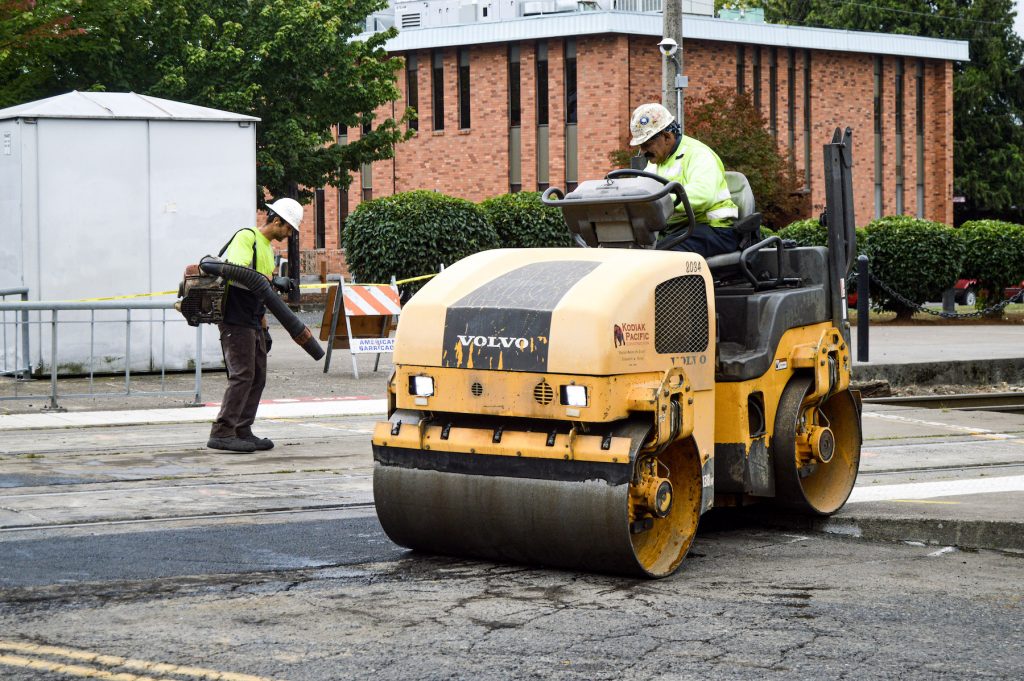 Auto drivers, cyclists and pedestrians may also notice an improved ride over our rail crossings, where the road meets the track. Crews closed or restricted traffic to seven crossings for a time during the two-week work window. They filled in asphalt gaps next to the rails and shored up the track bed. This will make for a smoother surface and a less bumpy ride for MAX trains, cyclists and autos crossing the tracks.
Crews performed work at the following crossings:
Northwest Birdsdale Avenue
Northwest Eastman Parkway
North Main Avenue
Northeast Roberts Avenue
Northeast Hood Avenue
Northeast Kelly Avenue
Northeast Cleveland Avenue
Investment pays dividends
The history of MAX light rail starts with the Blue Line, the inaugural line of TriMet's MAX system. Opened in 1986, the original line stretched roughly 15 miles from Portland's city center to Gresham. Over the course of 30 years, this stretch of the Blue Line has weathered the years admirably. But occasional upkeep is necessary to maintain its resiliency and reliability, and create a smoother ride for our passengers.
As technology improves, so too does the system. As part of the improvements project, we upgraded sections of the trackway where wooden railroad ties were installed in the early 1980s. Crews were able to strip out and replace some wooden ties with more durable, concrete ties. Up above the tracks, they replaced the overhead wire that powers westbound trains between the Gresham Central Transit Center and Civic Drive stations.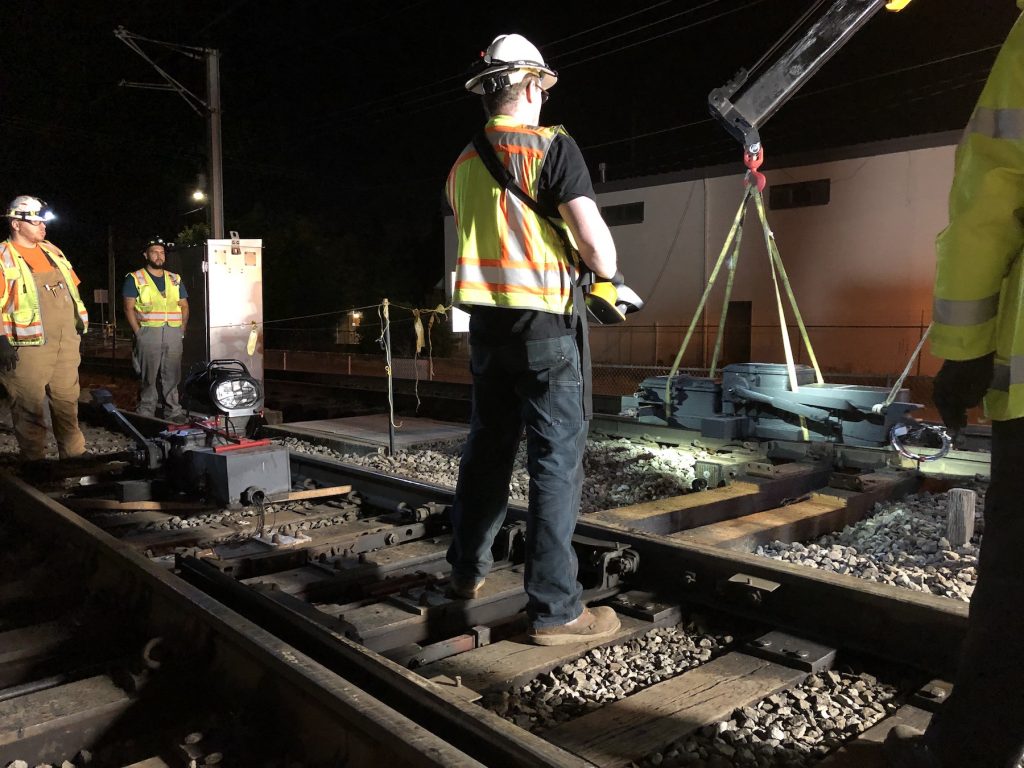 New and improved switch machines were also installed, and new signal and communications cables were stretched underground. All together, this work will mean more reliable service and keep trains running on time.
Making transit better
Improvements take work—and patience. They can require disruptions as well as reduced service on MAX lines. We appreciate the community's patience during these projects. We aim to keep delays to a minimum, recognizing that MAX trains are a vital resource for riders getting to work, school, appointments and events.
Over the past few years, TriMet has completed a series of improvements to keep the MAX system running reliably for years to come:
Learn about more ways TriMet is making transit better.