All MAX lines, 14 bus lines, more than 220 bus stops
affected by new marathon route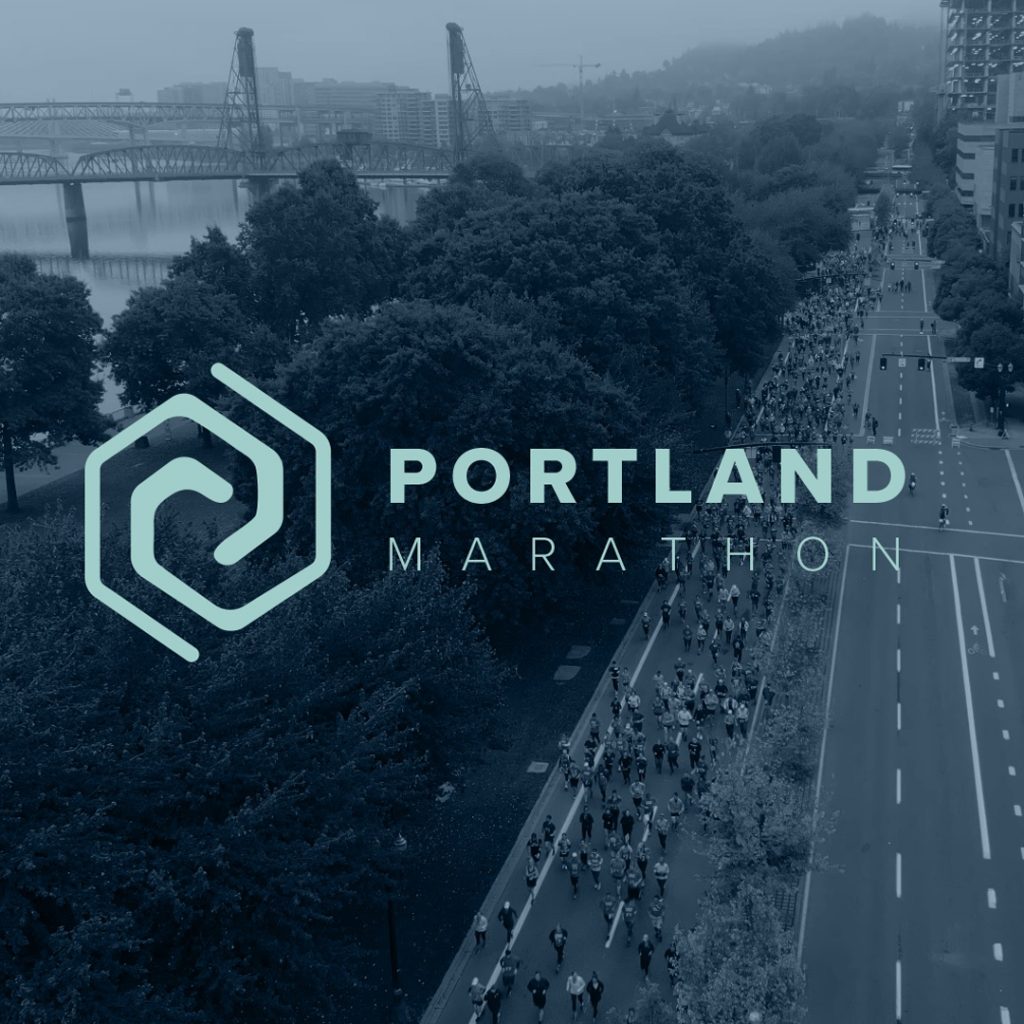 Expect the patter of running shoes hitting pavement Sunday, Oct. 6, during the return of the Portland Marathon. Runners will tackle a new 26.2-mile course, a totally revised route that will snake its way over bridges, roads and even MAX light rail tracks.
The marathon will showcase the city, taking runners from 1000 SW Naito Parkway through downtown, into Old Town, over the Burnside, Sellwood and Broadway bridges, all the way to Reed College, before ending back at Southwest Naito Parkway. The half marathon will send runners down Southwest Macadam Avenue and over the Sellwood and Burnside bridges.
People planning to ride TriMet Sunday morning should expect some delays as the marathon and half marathon will send competitors crisscrossing through bus routes and over MAX tracks. In a first for the Portland Marathon, runners will cross bridges four times and pass over active light rail tracks a total of five times.
Plan ahead and for extra time
MAX delays
MAX trains on all five lines may stop at times during the race to allow runners to pass by. Plan ahead and expect up to 30-minute delays on all MAX lines between 7 a.m. and 9 a.m. and up to 15-minute delays through about 4 p.m. Trains stopped for times in Downtown Portland can lead to delays throughout the system.
Runners will be crossing tracks at the following locations.
NW Flanders St. and 5th Ave (affects MAX Green, Orange, Yellow lines)
NW Flanders St. and 6th Ave. (affects MAX Green, Orange, Yellow lines)
SW First Ave. and Lincoln St. (affects MAX Orange, Yellow lines)
NW First Ave. and Davis St. (affects MAX Blue, Red lines)
We expect most of the service disruption to end by 10:30 a.m. Check trimet.org/alerts or @trimetalerts on Twitter before you head out. You can also sign up for alerts about your train via email or text message at trimet.org/email.
Bus lines detours and delays
TriMet will detour buses on 14 lines due to the marathon. Those lines are: 4, 8, 9, 12, 15, 17, 19, 20, 24, 35, 44, 54, 56 and 77.
The detours will begin at 6 a.m., a little more than an hour before the marathon's 7:10 a.m. start time. We'll be posting signs—a total of 223, the most we've ever displayed for the Portland Marathon—directing riders to the temporary stop locations.
We also expect some delays to regular bus service. Lines 2, 6 and 14 will be on regular routes but will be delayed at the beginning of the half marathon. On the east side of the Willamette River, buses on Line 70 may also see some delays as they pass through the route of both the full and half marathons.
By about 10:30 a.m., we will begin returning buses to their regular routes. To find out exactly when regular service has resumed, check trimet.org/alerts throughout the morning, or sign up for alerts about your line by email or text message at trimet.org/email to get information about delays and disruptions.
Getting there
If you're heading to the marathon, don't drive or park on the transit-only lanes on the Portland Transit Mall, which runs on 5th and 6th avenues. You could even save yourself a car trip, or your stamina and the soles of your sneakers, by using transit to get to and from the race.
Even though staging for the event starts at the very early hour of 4:30 a.m., TriMet's bus and MAX light rail also begin service before the break of dawn. Plan ahead with TriMet and save yourself the hassle of driving and parking. Plan a trip using our trip planner at trimet.org/planner. Remember to put in Sunday, Oct. 6th for your ride date as Sunday service is a bit different than weekday service, especially on buses.