Work, school, events and appointments: they're among the most common destinations for TriMet's riders. Ask any one of them what matters most when they take the bus, and you'll hear the same response again and again. They want to get there quickly, and they want to arrive on time.
"We have doctor's appointments that we need to get to," said rider Marc, gesturing toward his wife, as they waited for a bus at Parkrose Transit Center. "Sometimes you're scheduled out a month just to get to see a doctor, so speed and reliability are really important."
A grandpa-granddaughter date
Marc said he and his wife are disabled, don't drive and travel exclusively on TriMet. They live in Aloha and had already taken the bus and MAX to reach the transit center in Northeast Portland. Their next trip would be on Line 21-Sandy Blvd/223rd. Marc had an important engagement scheduled for later that day.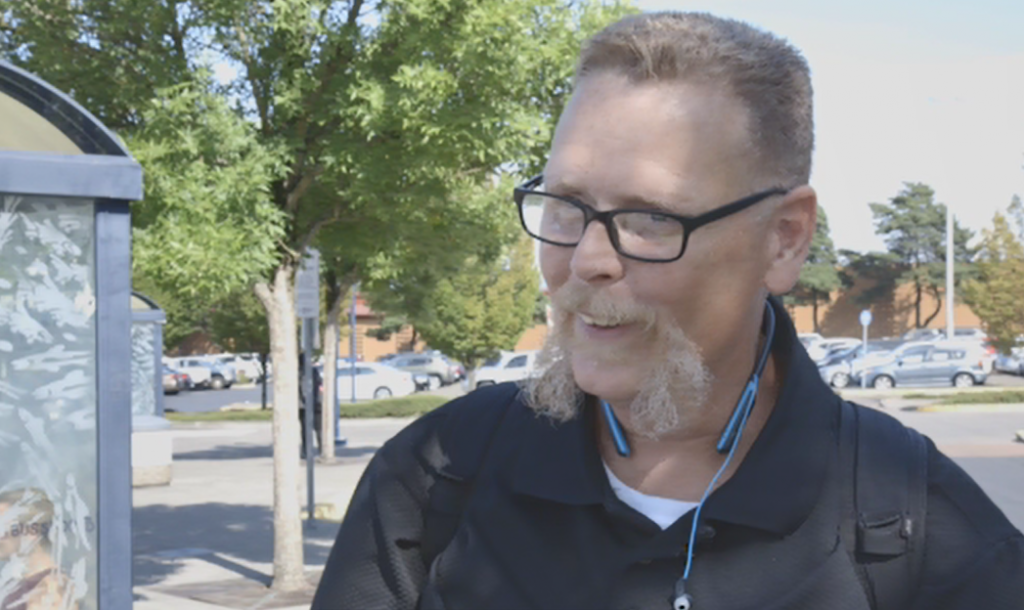 "We're traveling out to my daughter's house. I'm going to leave my wife there and go on a grandpa-granddaughter date. I'm taking her to buy some clothes," he explained. "We're taking the 21 to 141st and Sandy, and from there, I'll take the 21 out to Troutdale with my granddaughter."
Line 21 is among a dozen bus lines to benefit from improvements made by the Portland Bureau of Transportation to speed up TriMet bus trips and help keep them on time. The changes are minor and relatively inexpensive. They typically involve restriping lanes to give larger vehicles more space, creating turn lanes or extending bus-only lanes.
"They made bike lanes, why not make bus lanes," said Marc. "I think the buses and MAX are more important than anything here in Portland. I believe the city should work more with TriMet."
Little improvements, big impact
Through a strategic partnership, TriMet and PBOT are working to identify bus lines that could benefit from road improvements. At the intersection of NE Sandy and Killingsworth, PBOT reconfigured the lanes and created a new turn lane that buses and other vehicles use to get around traffic. The result was a nearly 61% decrease in delays during the evening commute and a 41% decrease all day.
While Line 21 saw the most dramatic decrease in delays of the projects completed in the last two years, others have been highly successful speeding up buses. At NE 15th Avenue and Fremont Street, for example, putting in a left turn lane in each direction had a significant impact. After PBOT made the improvement, delays during the evening commute on Line 8-Jackson Park/NE 15th and Line 24-Fremont/NW 23rd decreased by as much as 49% during the evening commute and 28% all day.
Additional improvements made bus trips faster on Line 2-Division, Line 12-Barbur/Sandy Blvd, Line 14-Hawthorne, Line 15-Belmont/NW 23rd, Line 58-Canyon Rd and Line 87-Airport Way/181st. Riders like Marc like what they see and hope more is on the way.
"The transit system in Portland is really great, but it can always become better," he pointed out. "It's only going to be done if the city and state work together with TriMet to help with the roads and congestion of traffic."
Strategic partnerships
In addition to the smaller road improvements, TriMet and PBOT are working together on Central City in Motion. It's a multi-million dollar package of larger projects that not only will speed up transit but also keep autos, cyclists and pedestrians moving safely and efficiently. A new bus- and bike-only lane on SW Madison Street helped reduce congestion-related delays on lines 2, 6, 10, 14 and 30. Similarly, riders saw fewer delays on lines 4, 8, 16, 44 and 77 after PBOT installed a new bus and turn lane on NW Everett Street.
Marc applauds the changes, noting that they can improve safety too.
"Drivers are very aggressive, and the (bus) drivers have to be very cautious," he said. "If they had their own bus lane, they wouldn't have to do that. I think that's important."
Making transit better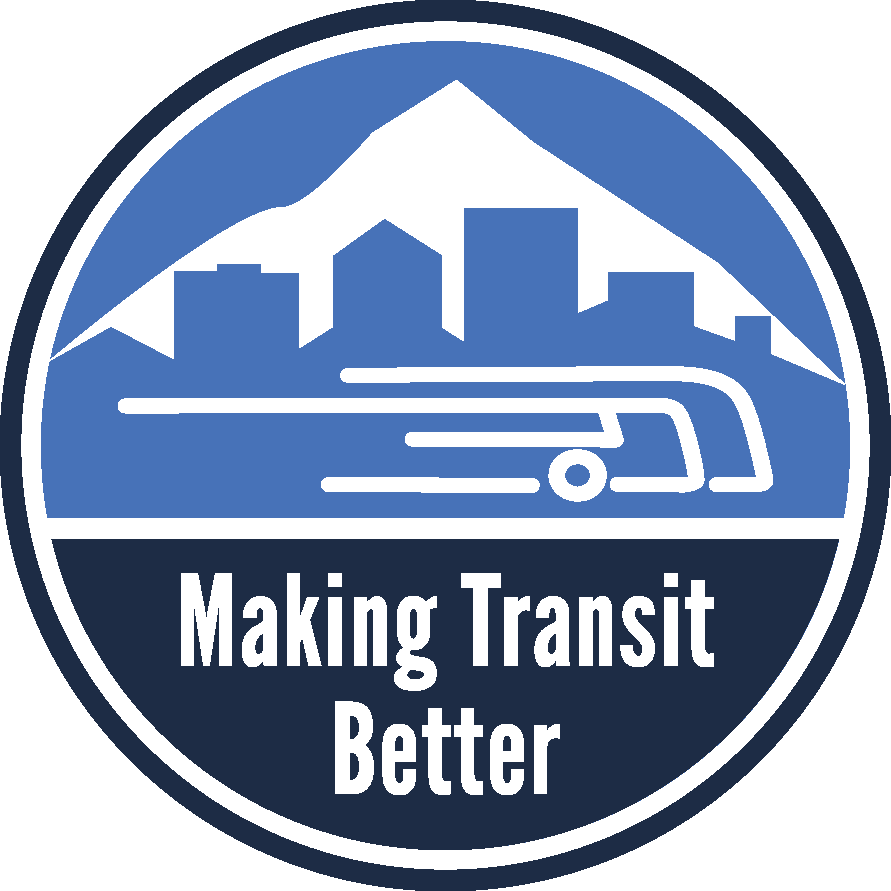 TriMet and our local, regional and state partners are making transit better together, and these projects are just the beginning. In the coming years, you'll see more improvements and, as a result, faster, more reliable bus trips. As transit use increases, congestion and air pollution decrease. So we're not only improving the ride, we're building on the livability of our community.
If there's a spot where you see room for improvement, let us know about it. Give us a call or text us at 503-238-RIDE (7433). You can also reach us at trimet.org/customerservice or tweet us @trimethelp. As these improvements show, making transit better is a team effort, and we welcome your help.