Addition of Sunday service to Line 30-Estacada and Line 32-Oatfield brings transit options every day of the week.
A distinctive bus line
Line 30-Estacada stands apart from most of our bus lines. In addition to getting riders safely to work, school, shopping and appointments, many people use the line to reach popular recreation sites along the Clackamas River.
"They're going rafting. Inner tubes are on the bus," said bus operator Ernest Huerta, who calls the route beautiful and coveted among bus drivers. "People go fishing. They go picnicking. There's so much to do in Estacada."
Line 30 runs between Clackamas Town Center Transit Center and Estacada City Hall, with stops along the way in Clackamas, Carver and Eagle Creek. The one-way trip to Estacada takes about 45 minutes and offers countless recreational connections.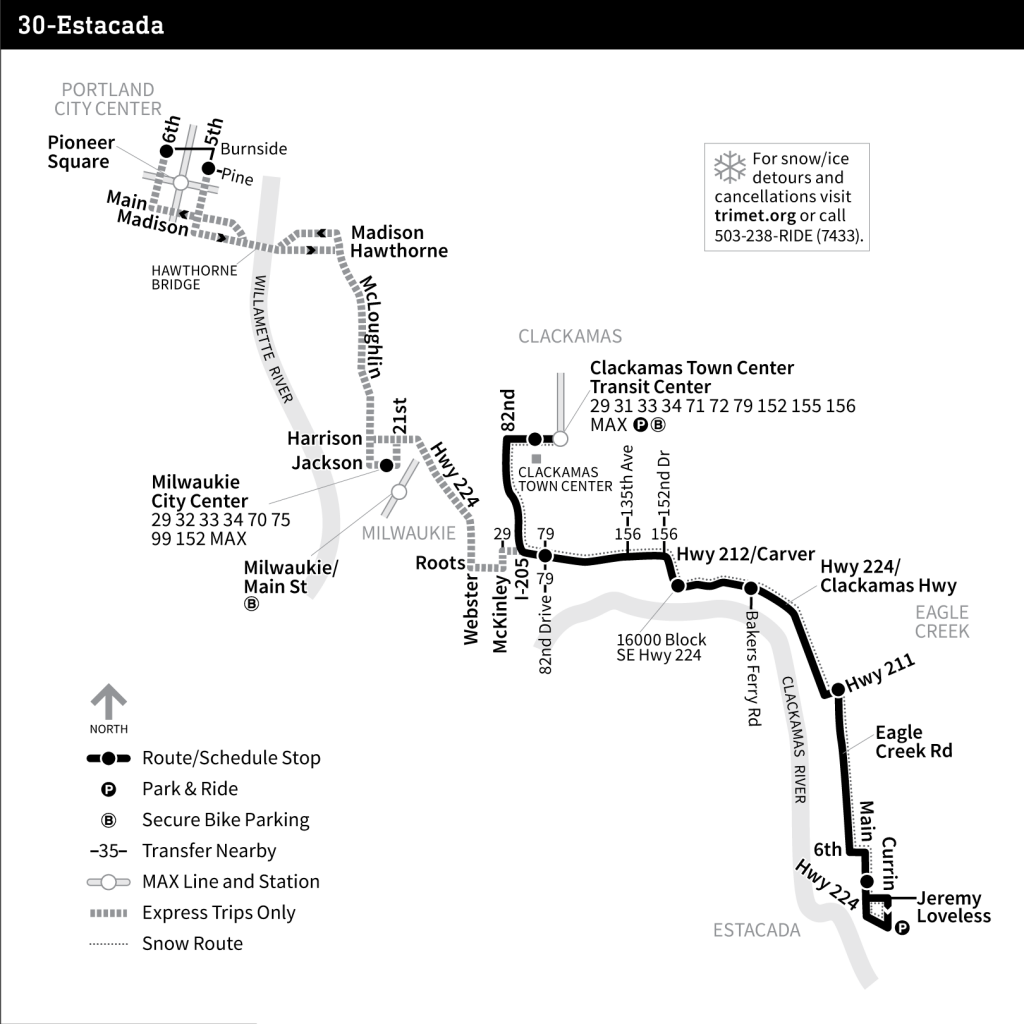 "There's a lot of people that come from Estacada to go to work, and those are the regular riders, but then I get the off-the-beaten-path people who just want to go out to Estacada. (The bus is) a great way not to use a lot of gas. You don't have to use your car. You can go out in the wilderness and just explore," said Huerta.
Access to fishing, floating and forest
That's exactly what a young couple had in mind when they boarded a Line 30 bus at Clackamas Town Center on a sunny Friday, outfitted with large backpacks, sleeping pads and hiking sticks.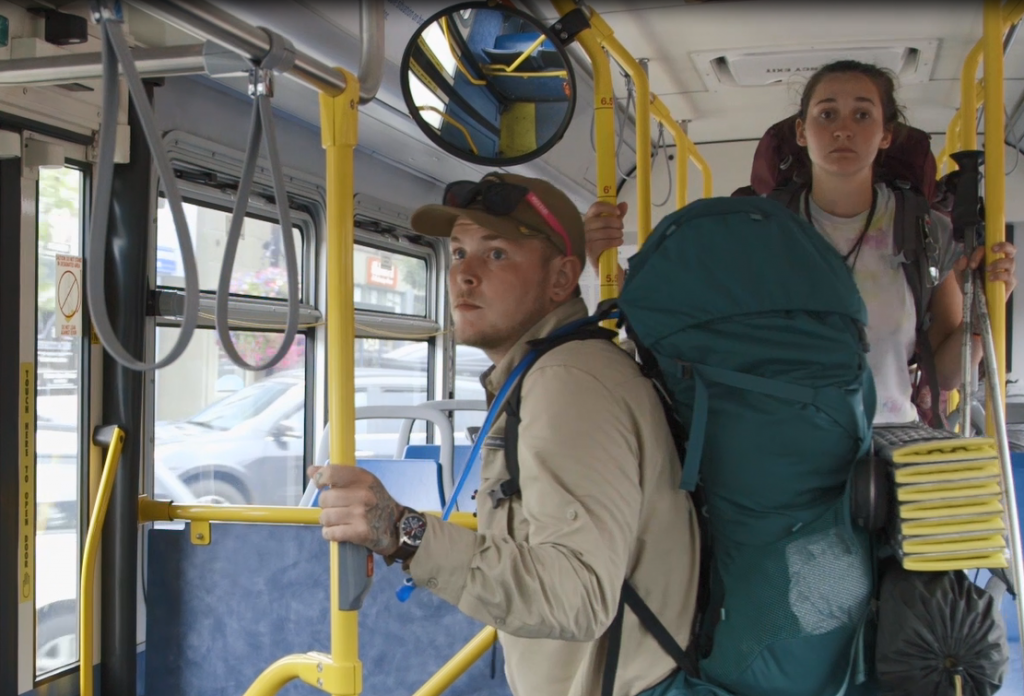 "We just took an Amtrak from Glacier National Park in Montana to Portland," they explained. "We took a couple of buses from downtown out to Clackamas where we're catching this bus up to Estacada."
From there, they planned to head for the Mount Hood National Forest. The couple saw a lot of value in the addition of Sunday service.
"It would be really beneficial to folks, so that they have access to get out in the national forest and back on the weekend, compared to just one day on Saturday. It would give them the opportunity to get out there and do more recreational activities," they said.
Sundays, holidays and every day
Regular Line 30 rider, Rose, who hopped on the bus on the return trip to Clackamas, said the new service had Estacada buzzing.
"Yes, we're excited! Everyone around the town is talking about it. It will be good, especially in the summertime. It's nice to go out on Sundays," she shared.
Operator Huerta said he had heard the calls for Sunday service as well and pointed out an added benefit.
"When they implement this Sunday service, that automatically means they get service on holidays," he said. "People have been wanting it. They've been yearning for it, and now they're going to get it!"
Sunday service on Line 30 will follow the Saturday schedule, with buses arriving on the hour between about 8:30 a.m. and 7:15 p.m. Sunday service is also coming to Line 32-Oatfield. Like Line 30, it will also follow the Saturday schedule, with buses running hourly between Oregon City Transit Center and Clackamas Community College from about 10:00 a.m. until 5:00 p.m.
"I know it's going to make a lot of people happy," said Huerta. "In my mind I can see their faces. (They've been asking when) we'd have service on Sundays, and low and behold, here we go."
The improvements are the latest phase in our largest service expansion in TriMet history. They take effect Sunday, Sept. 1. Visit trimet.org/servicechange for more.